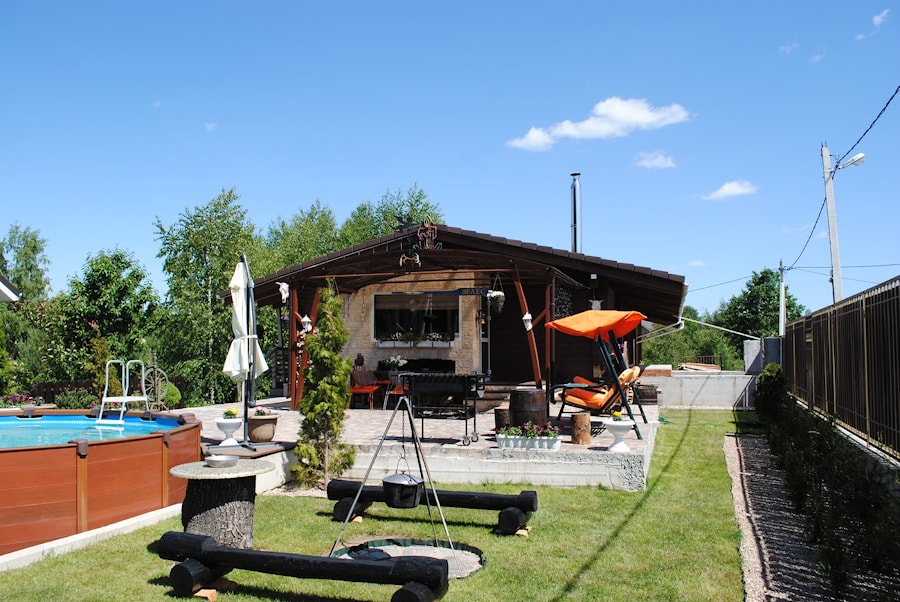 Bungalows are very convenient for the homeowner in that all living areas are on a single-storey and there are no stairs between living areas.
This small wooden house in bungalow style called "Koivu" can accommodate four studios (four separate rooms with four entrances - one for each of the rooms) ranging from nineteen up to twenty-nine square meters. The design of this house is perfect for the construction of hotels and hotel complexes, resorts, timeshares, bungalows in tourist areas on the sea or bt the ocean. Even in cold areas like in various skiing resorts or just somewhere in the mountins this project of a house meets meets stringent environmental standards, the walls of glued laminated timber will keep the warmth inside and simple construction will allow you to build such a house in very short terms.
| | |
| --- | --- |
| The describtion: | Wooden bungalow "Koivu" |
| The number of rooms | 7 |
| Terrace area | 52,59 sq.m. |
| Total area | 214,29 sq.m. |
| The number of floors | 1 |
| Walls kit | 80 cubic meters |
| Walling, other variants are acceptable | Profiled timber of natural humidity, Profiled timber or glued laminated timber, humidity 12-15% |
| Price for this wooden house * | Please contact our country dealer to find out the price of this wooden house in your region |
| * Prices depend on selected construction materials: rounded log, profiled timber or glued laminated timber | |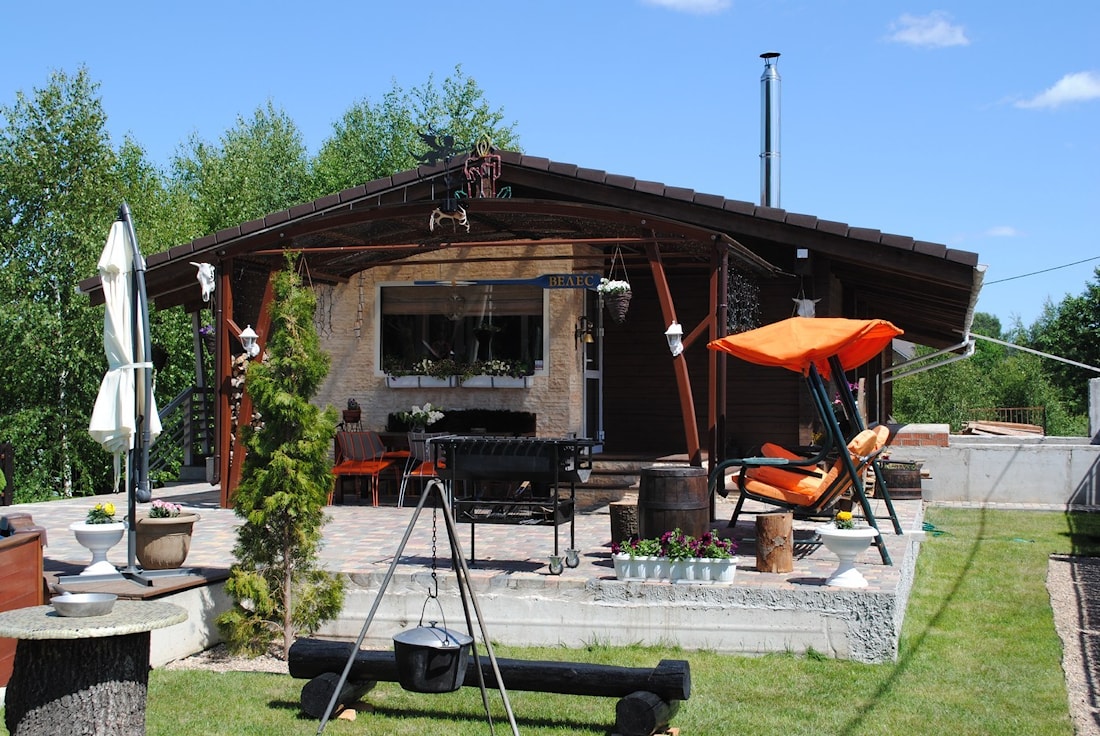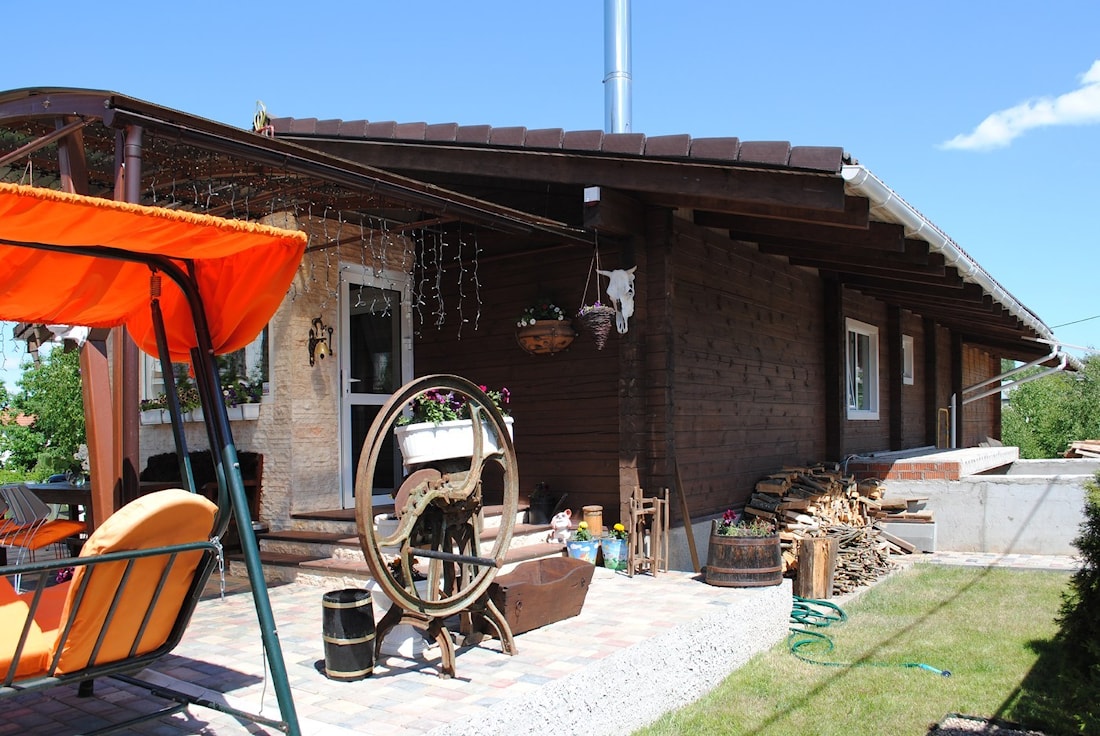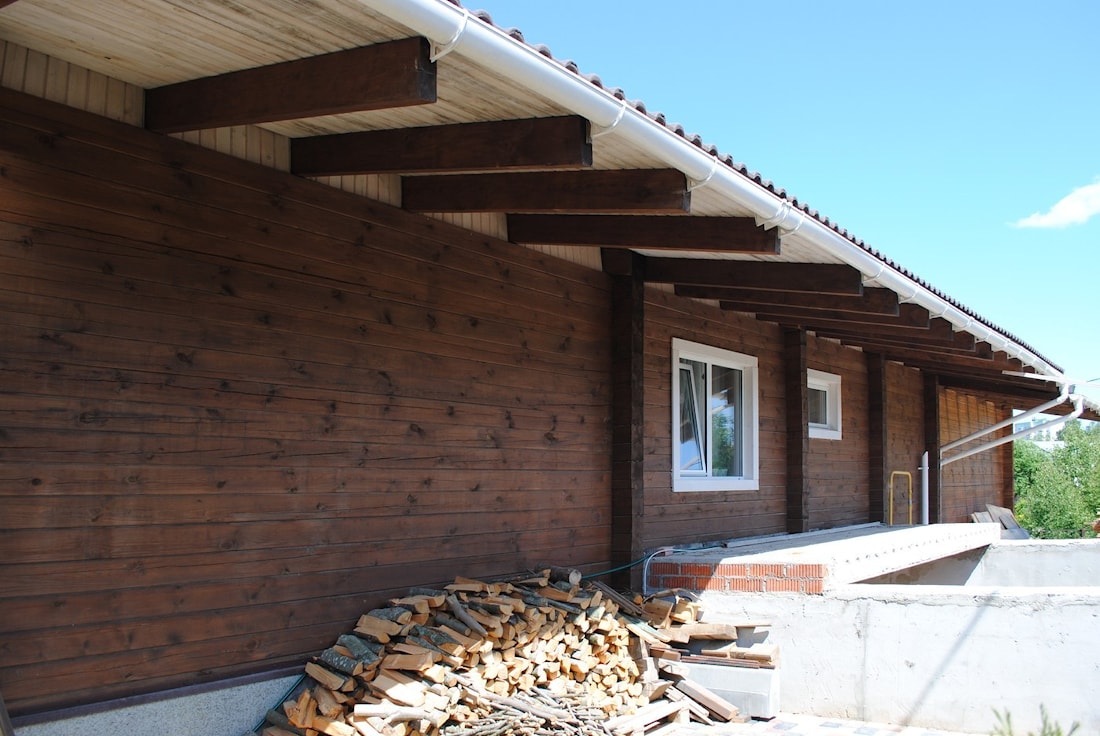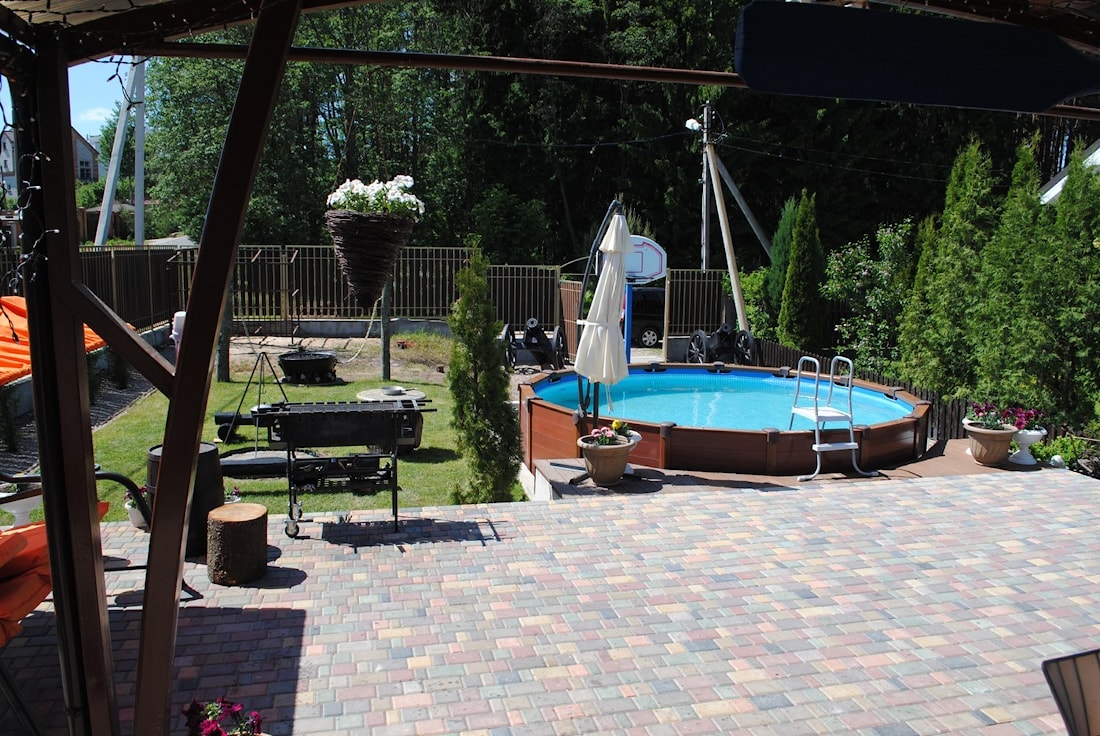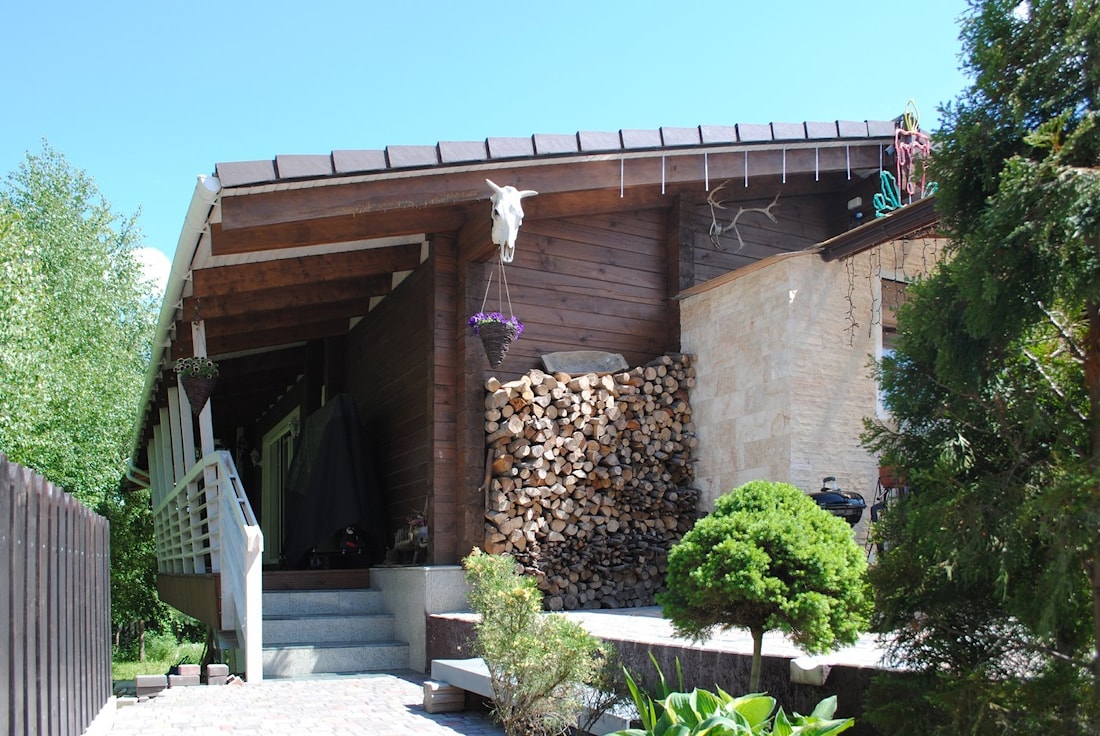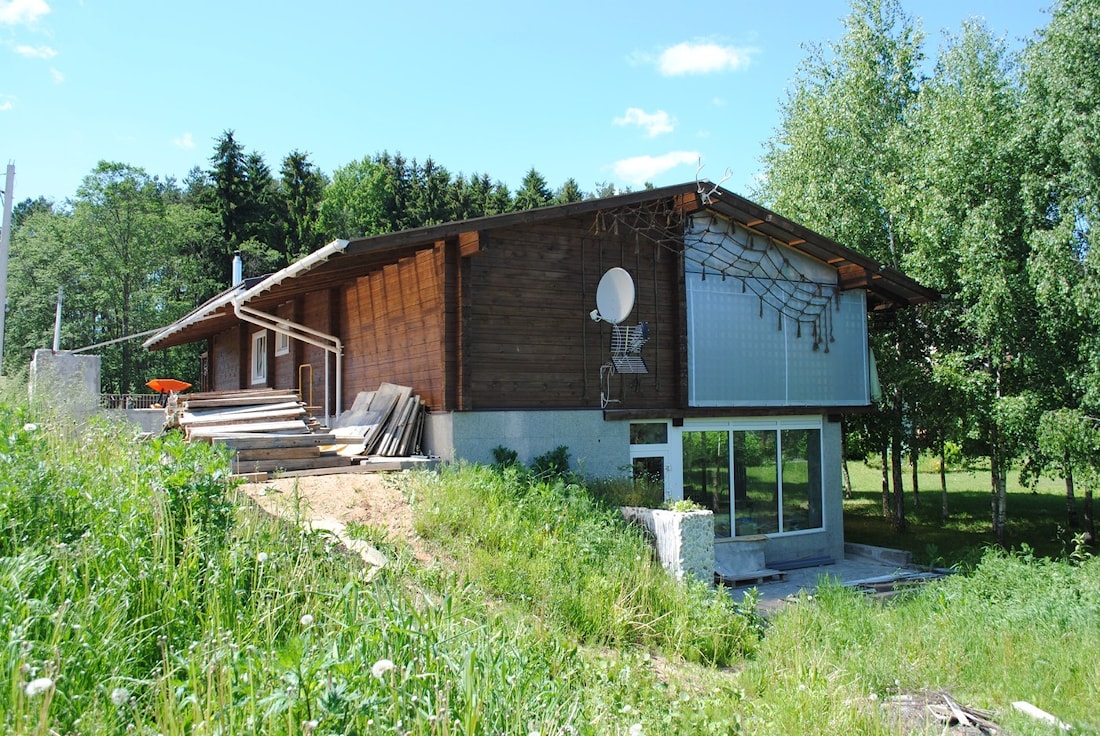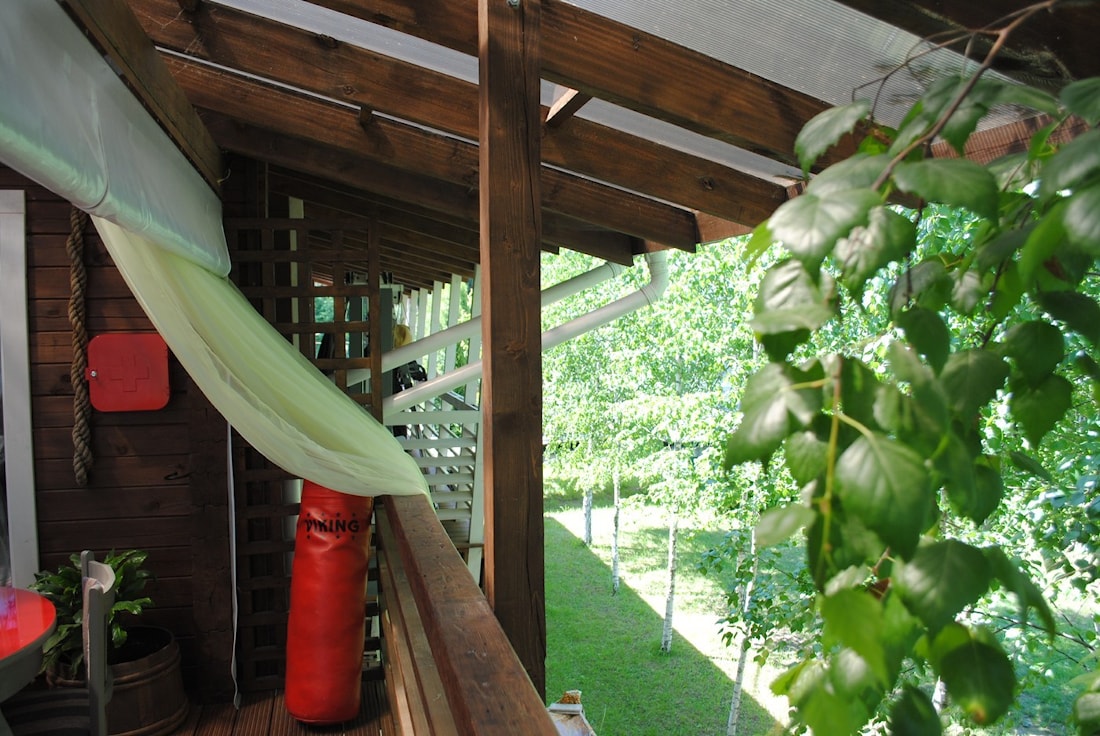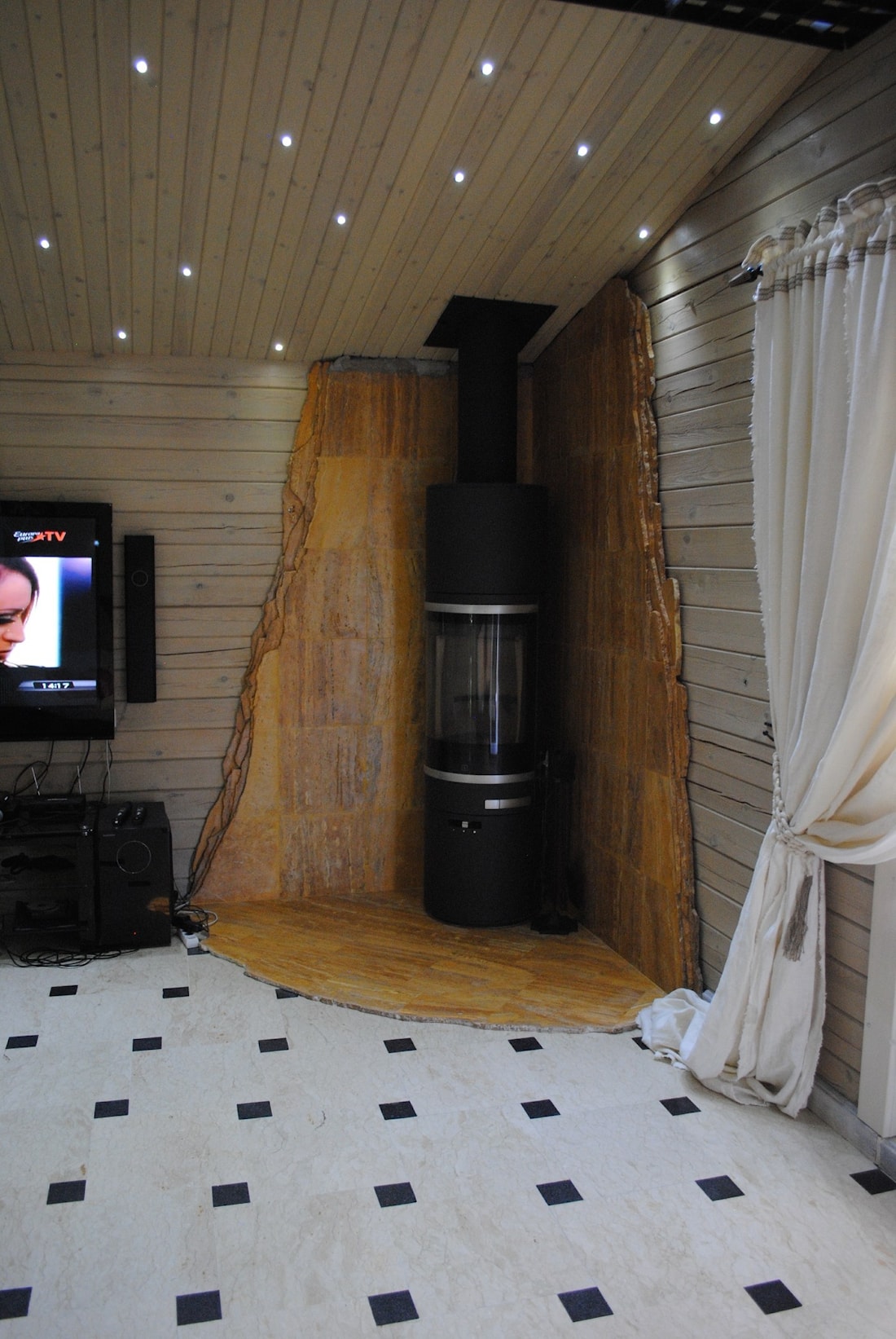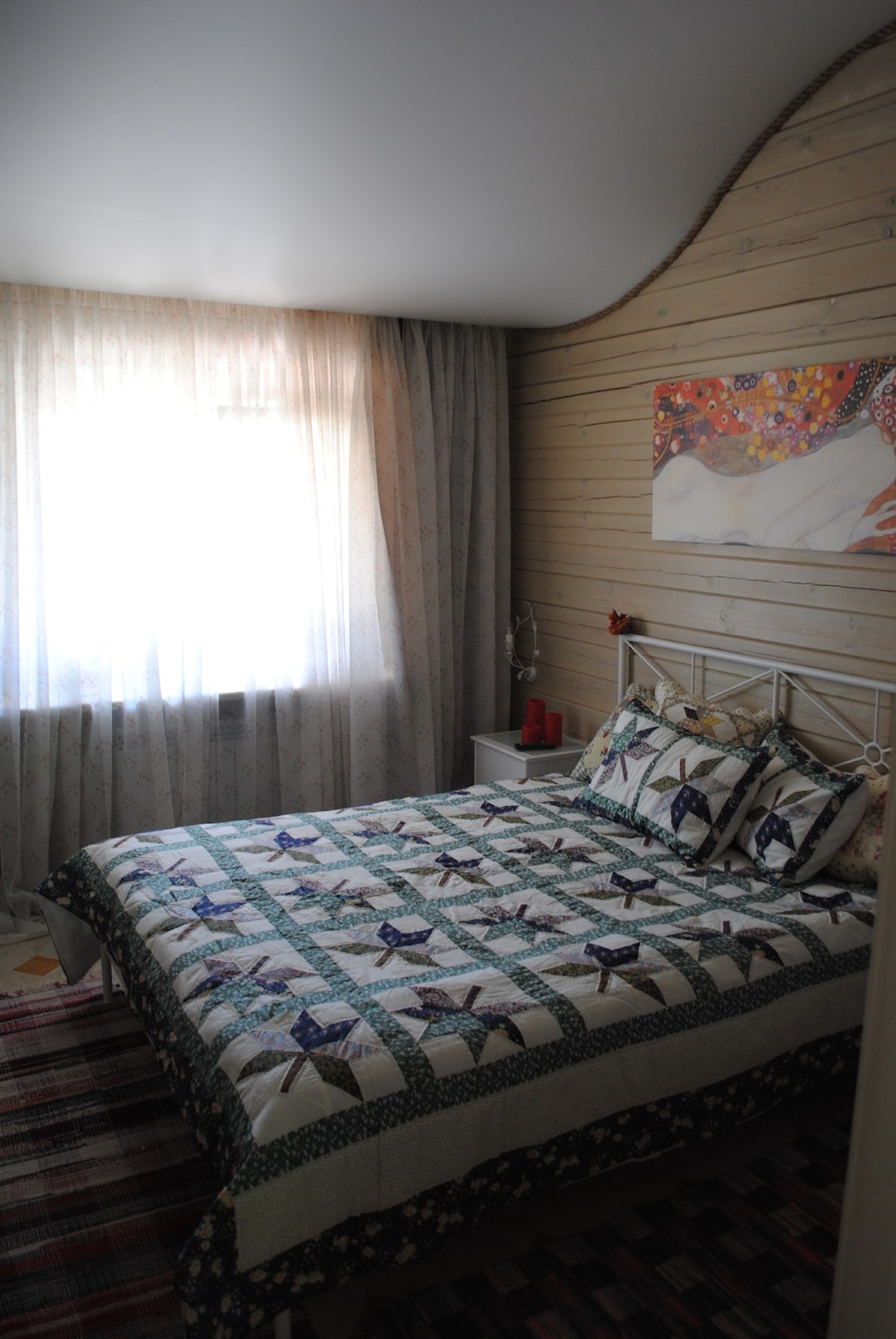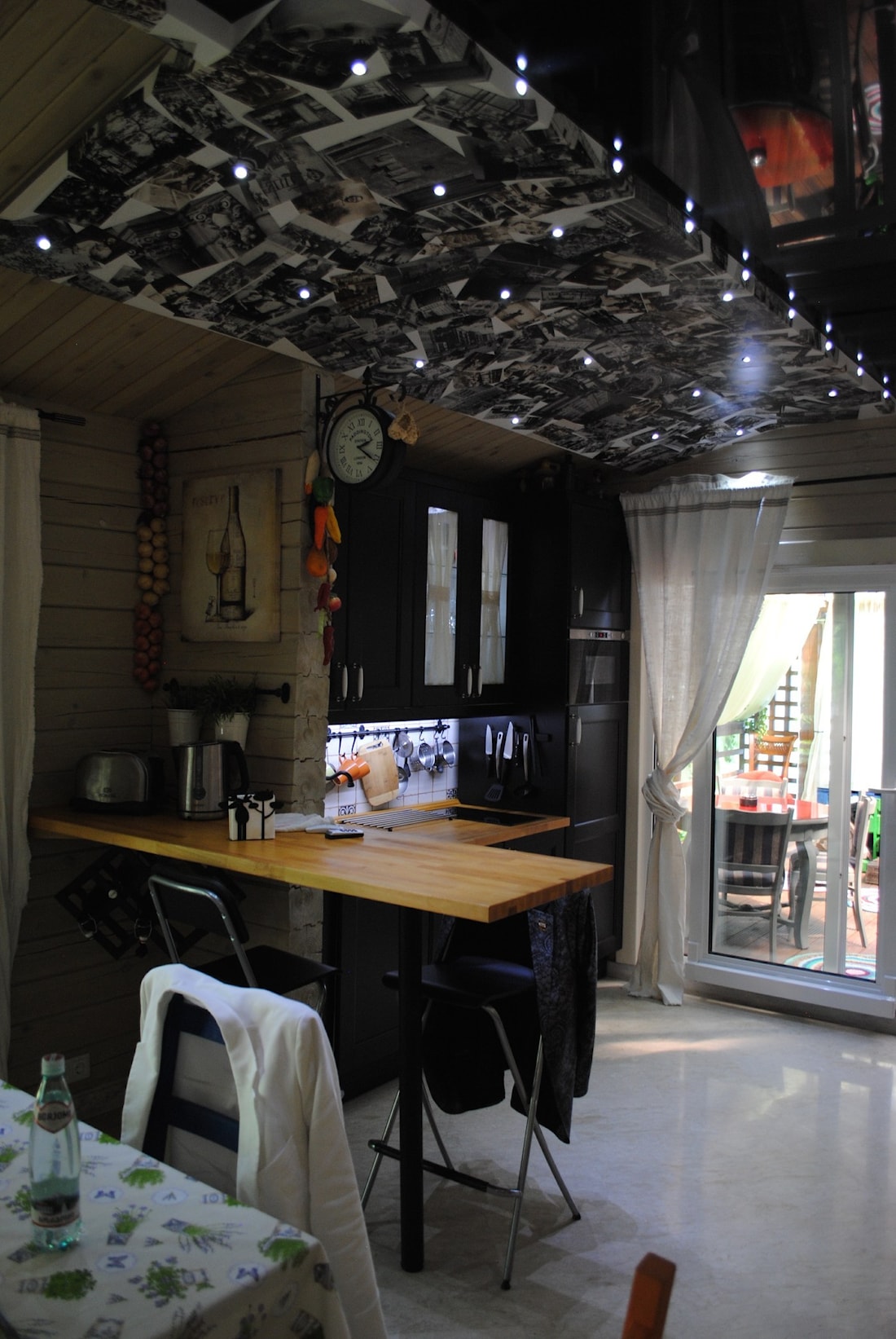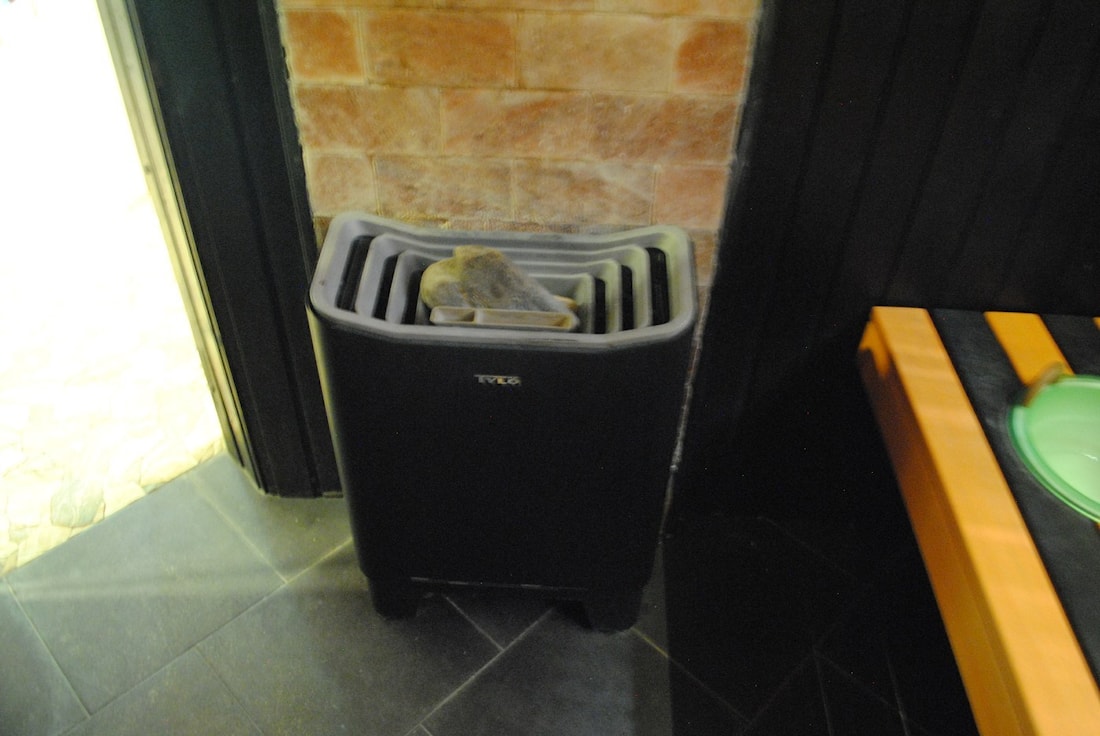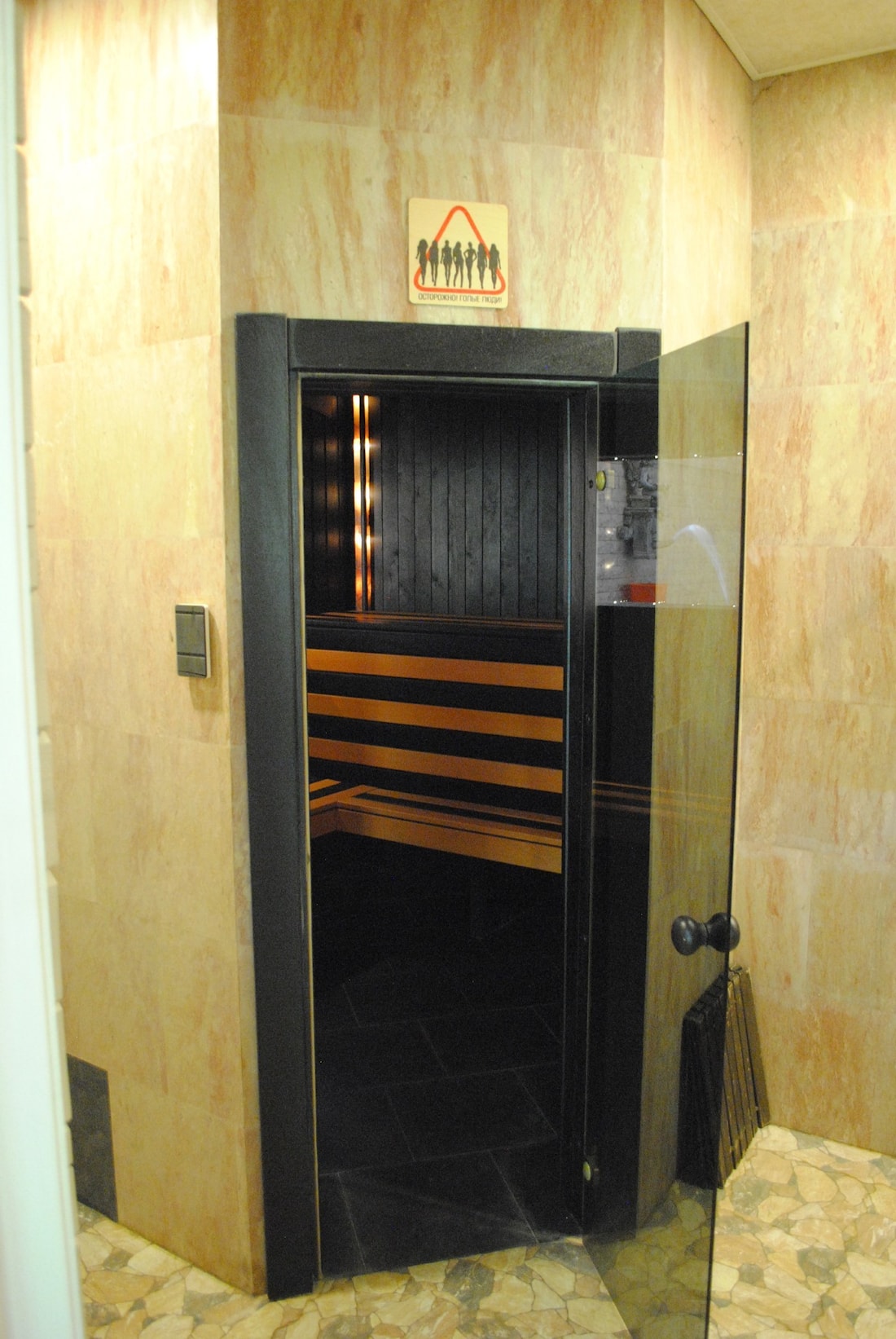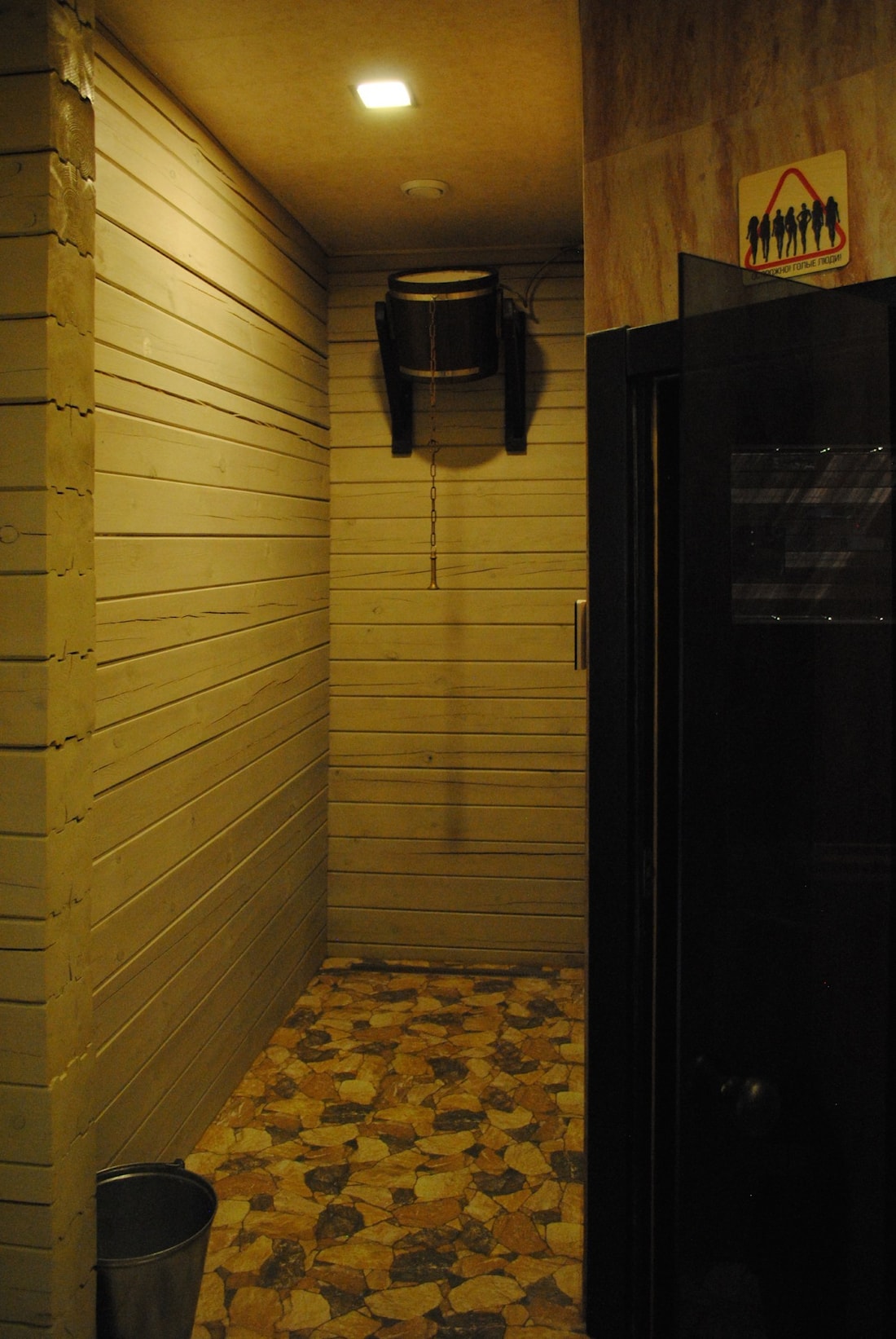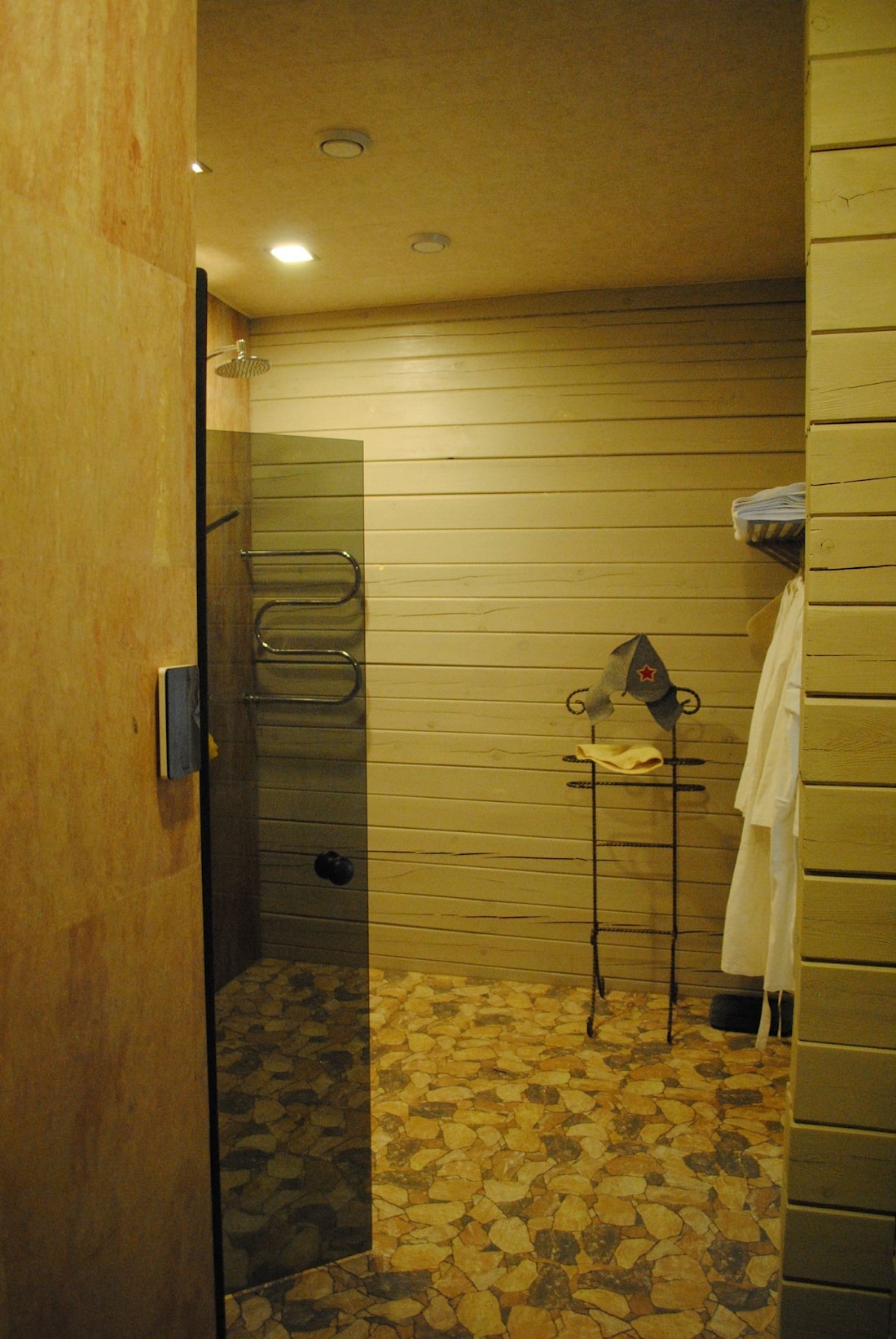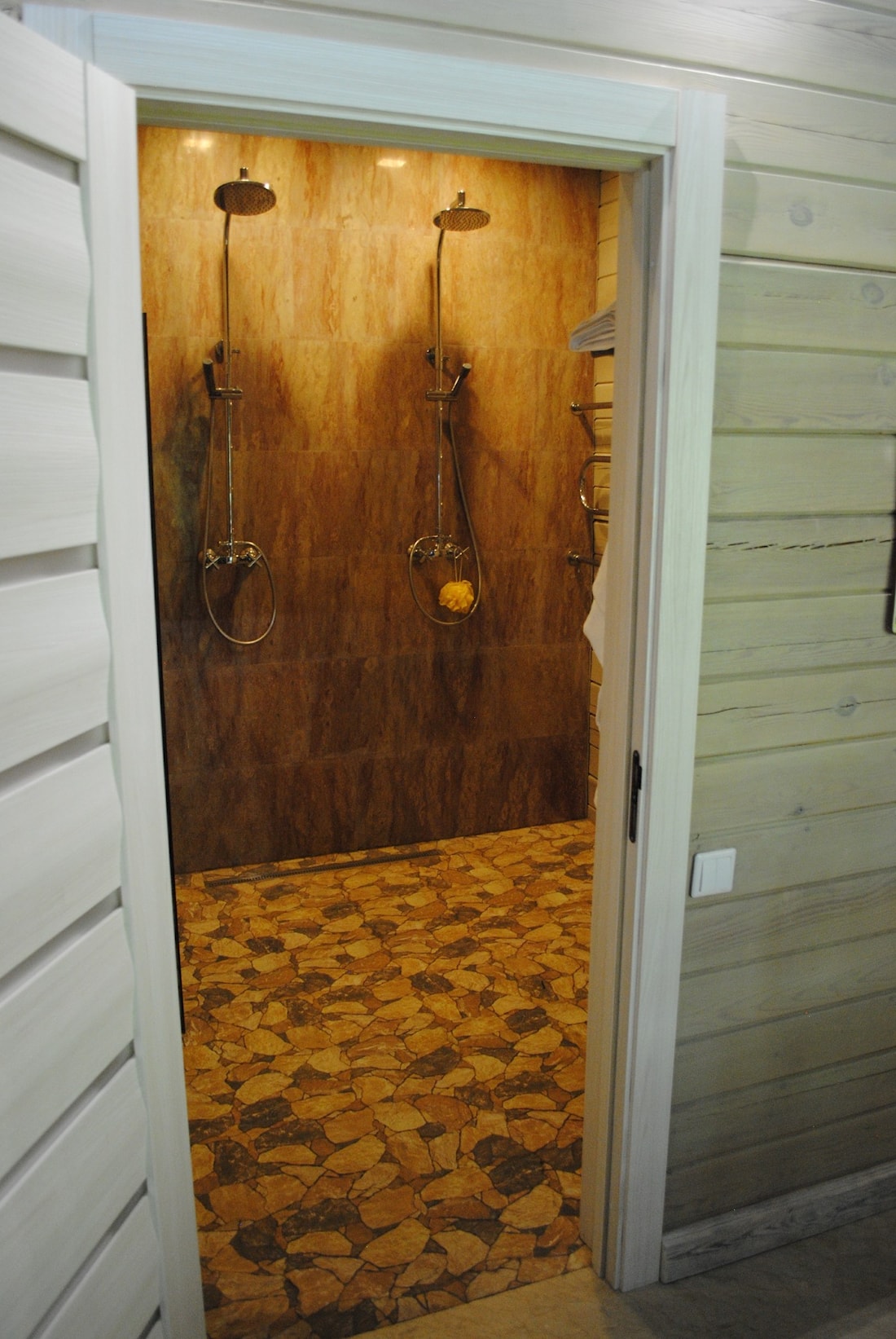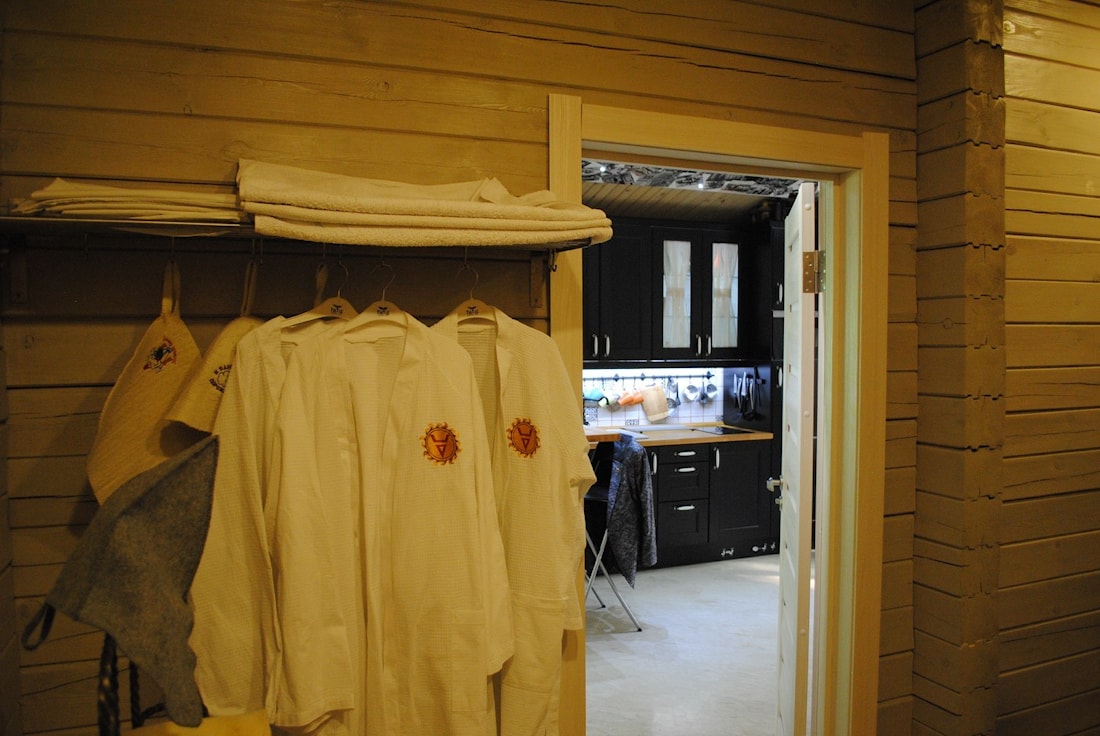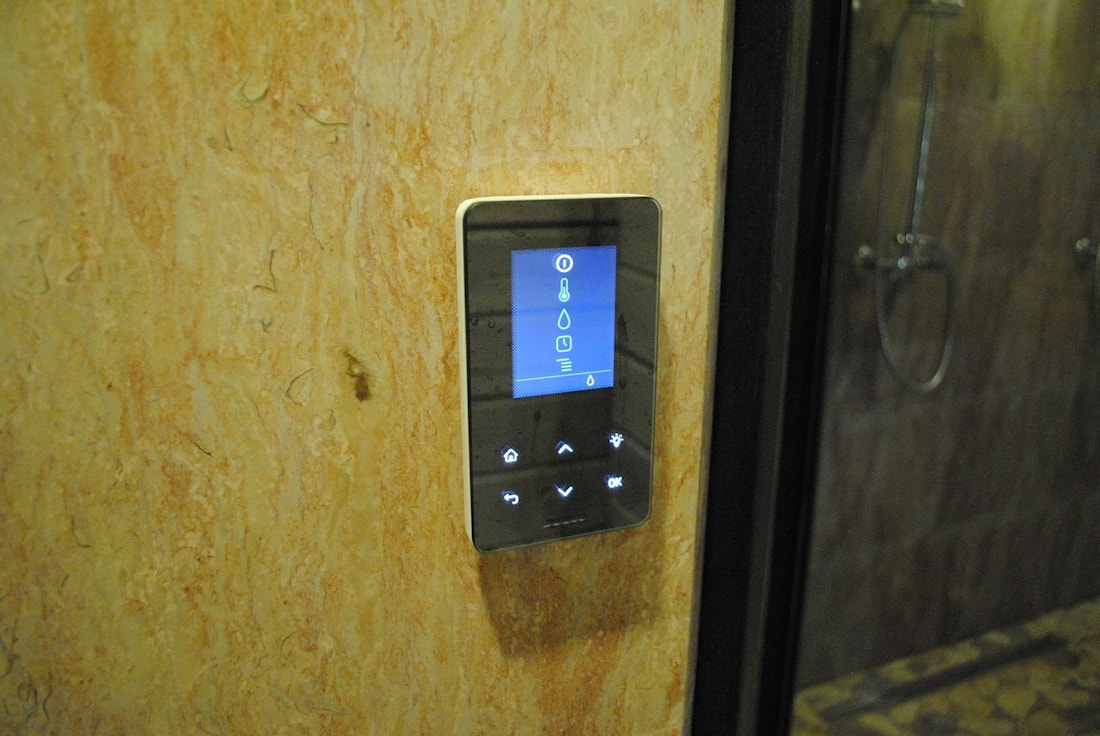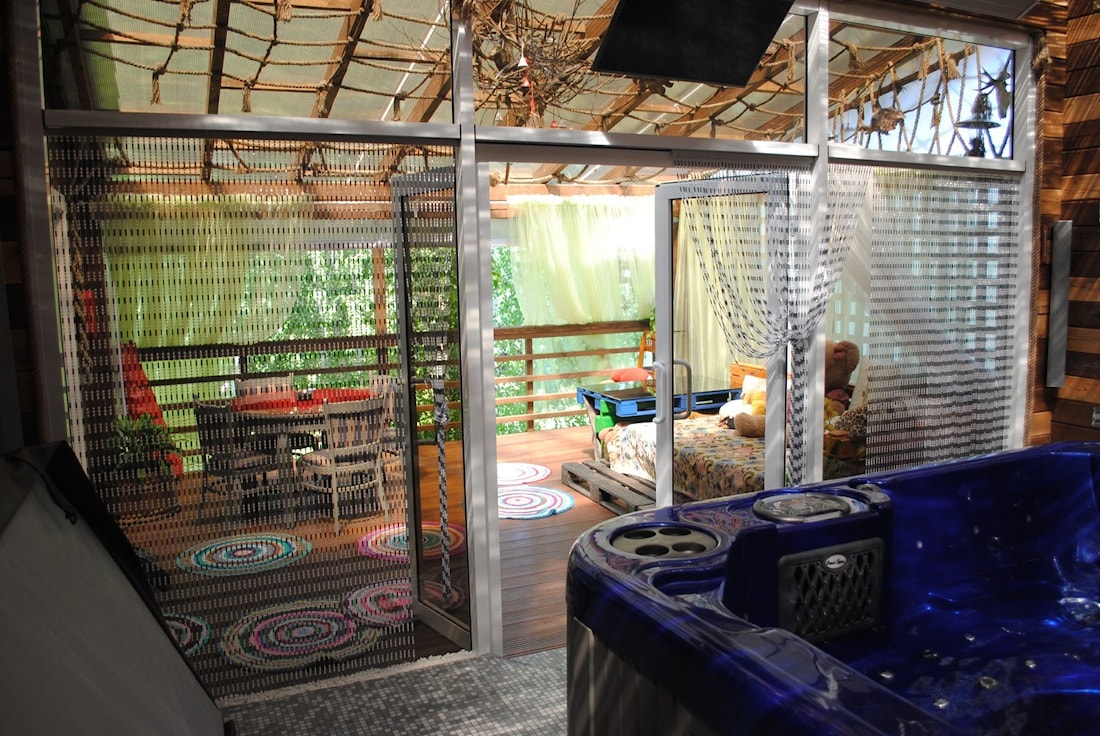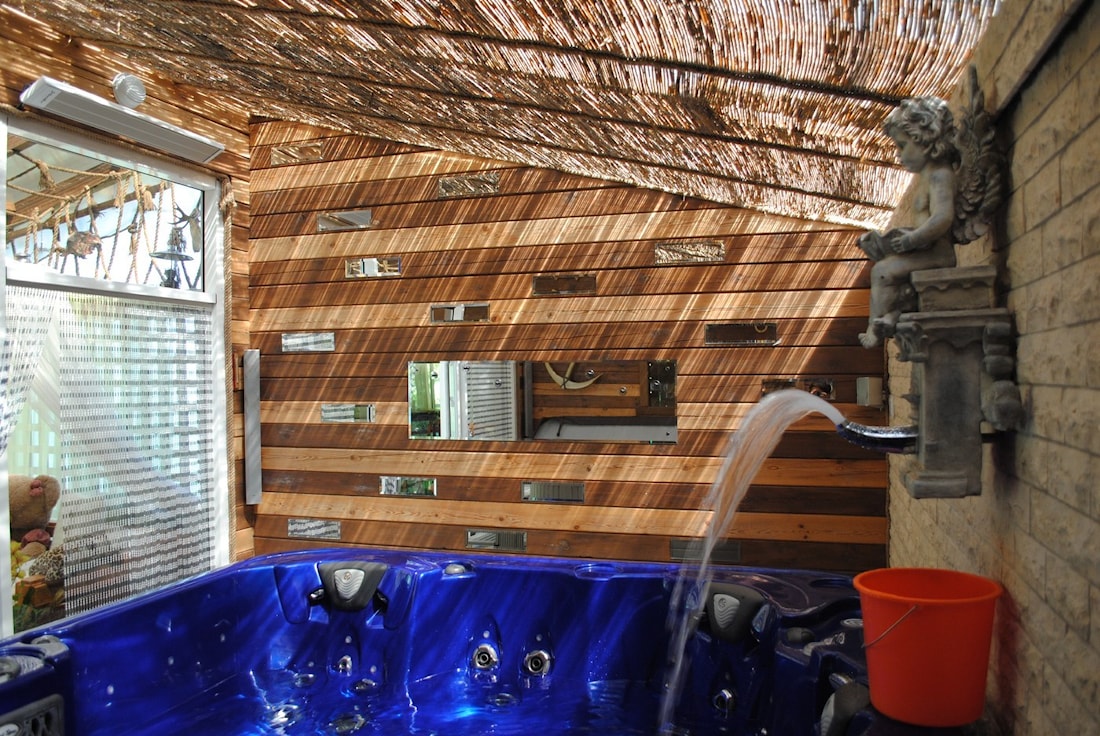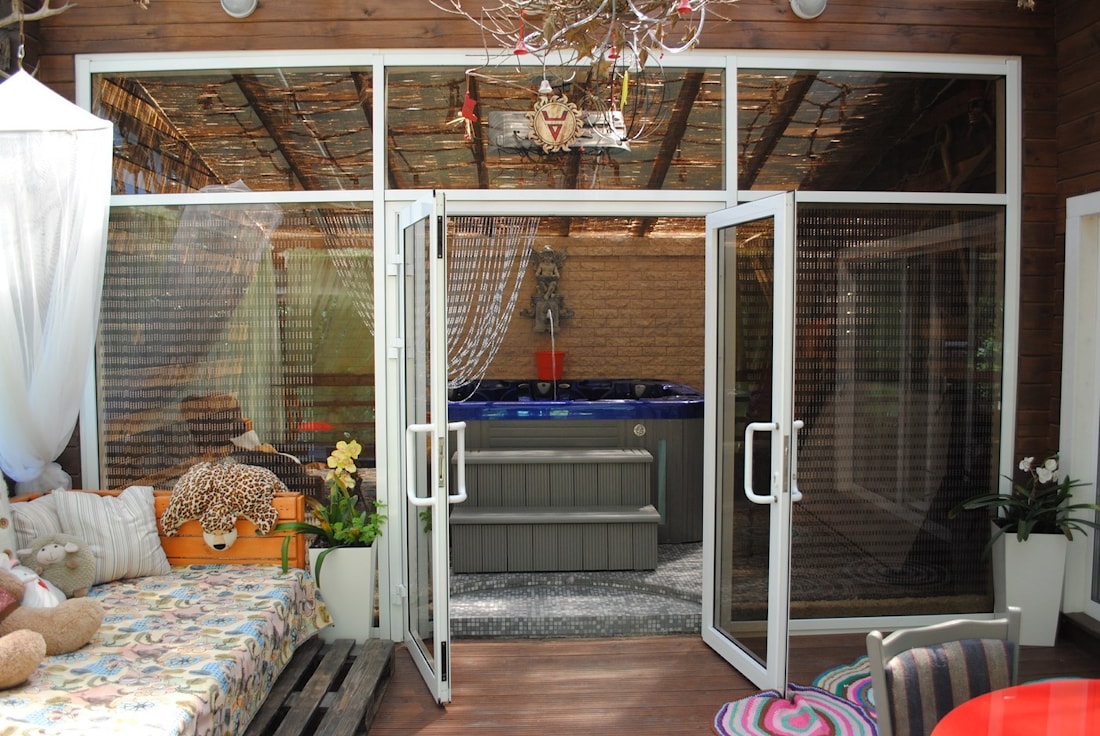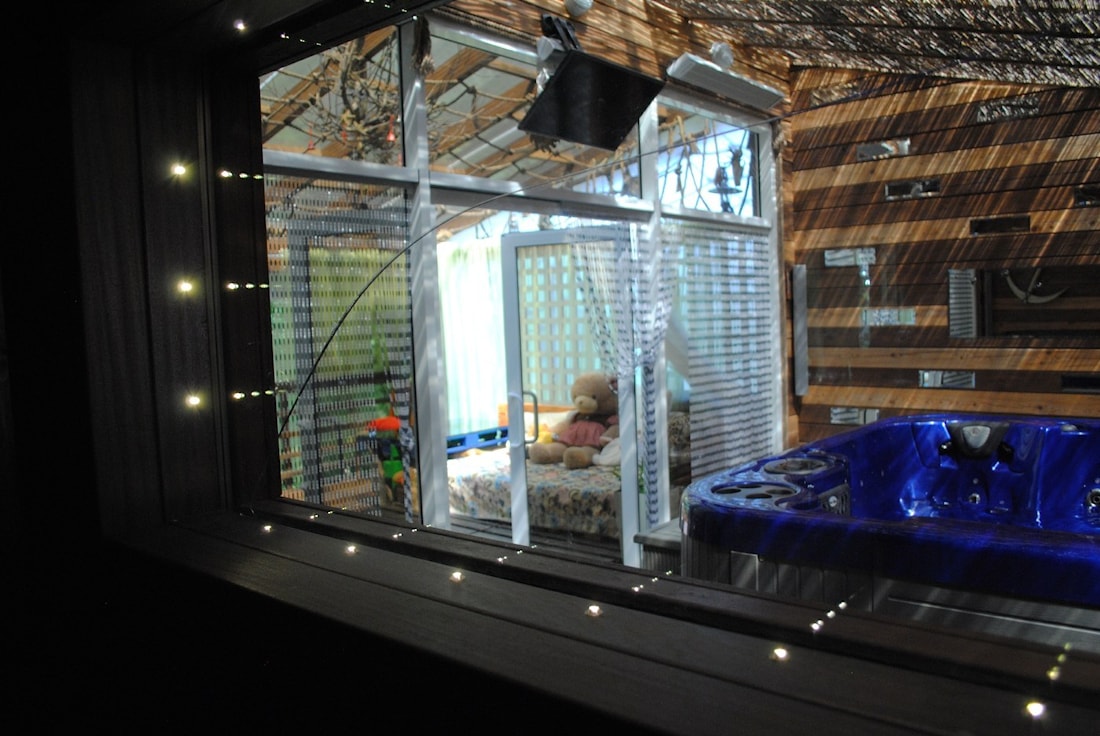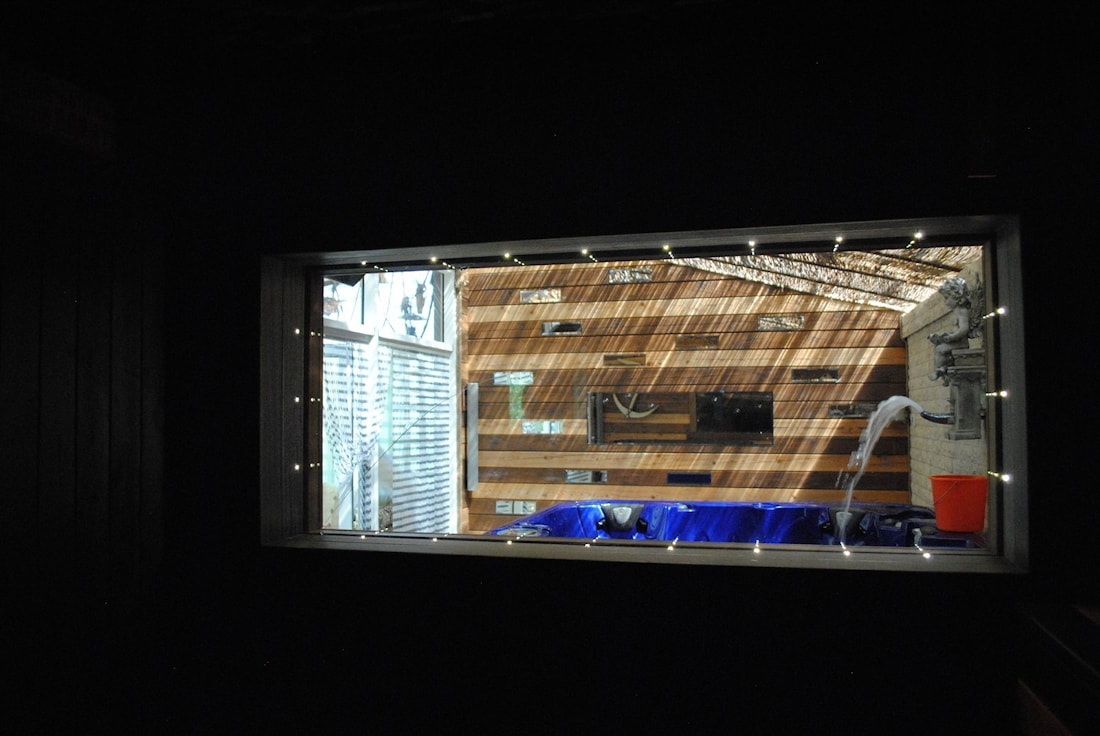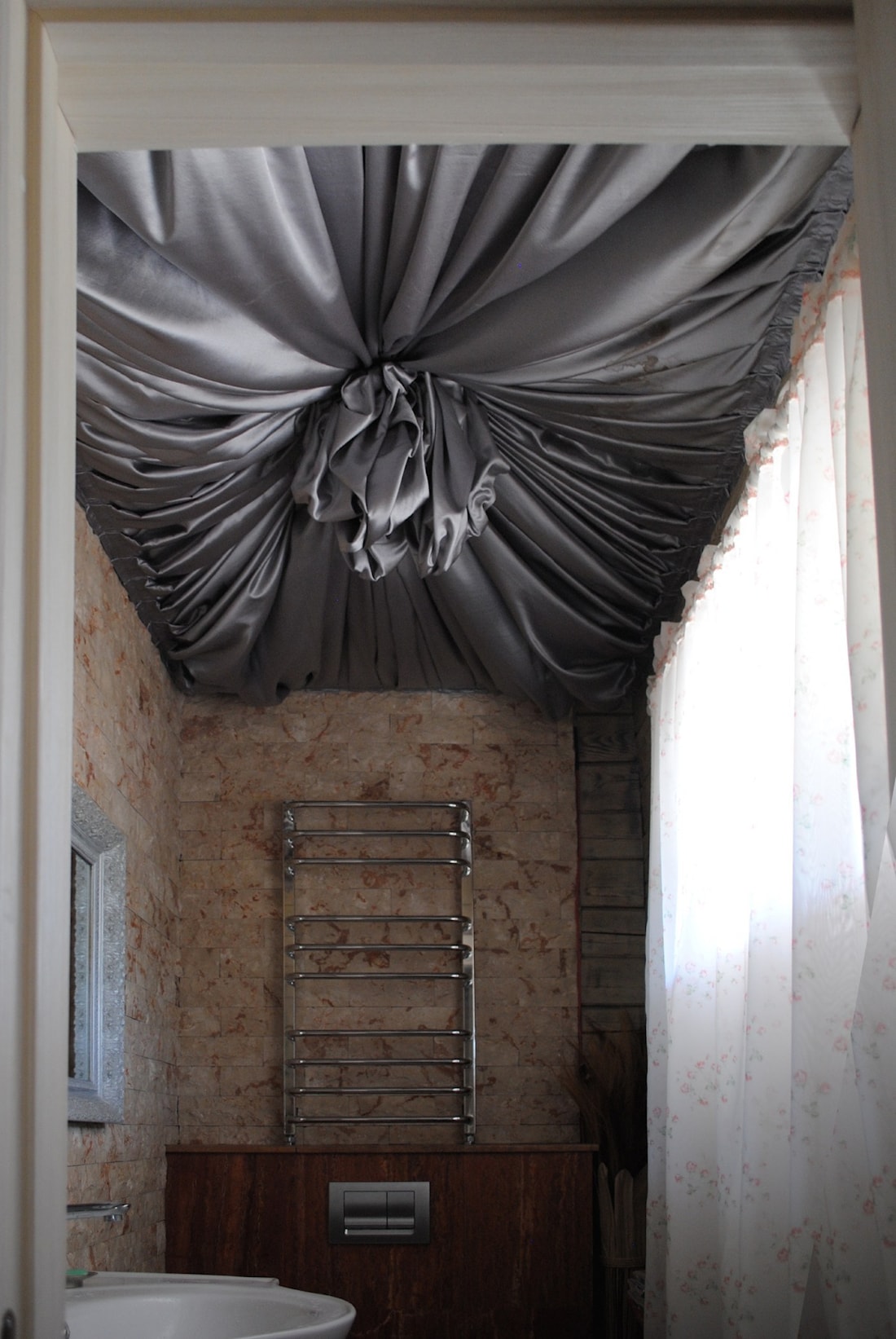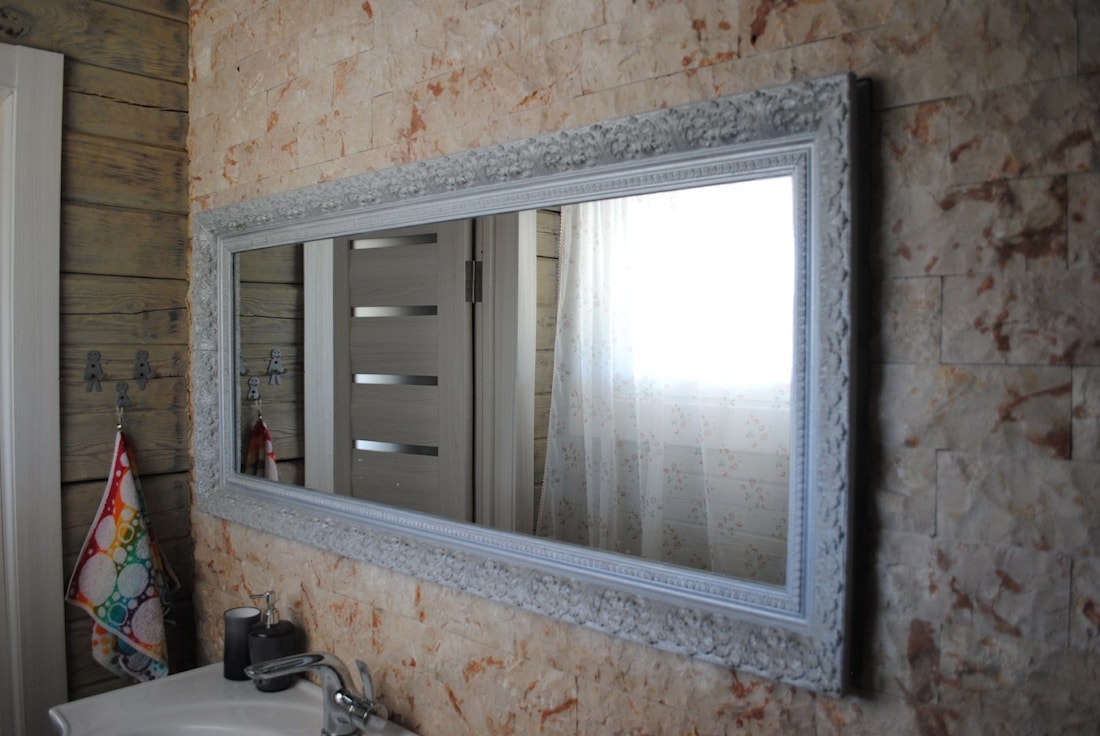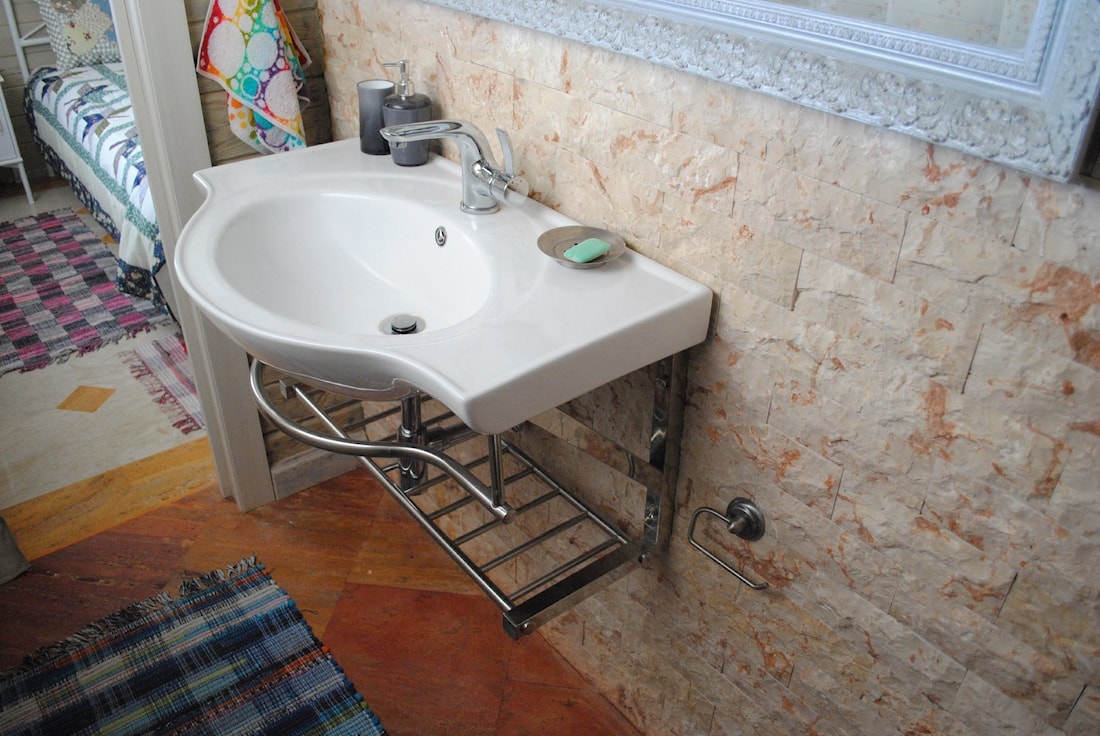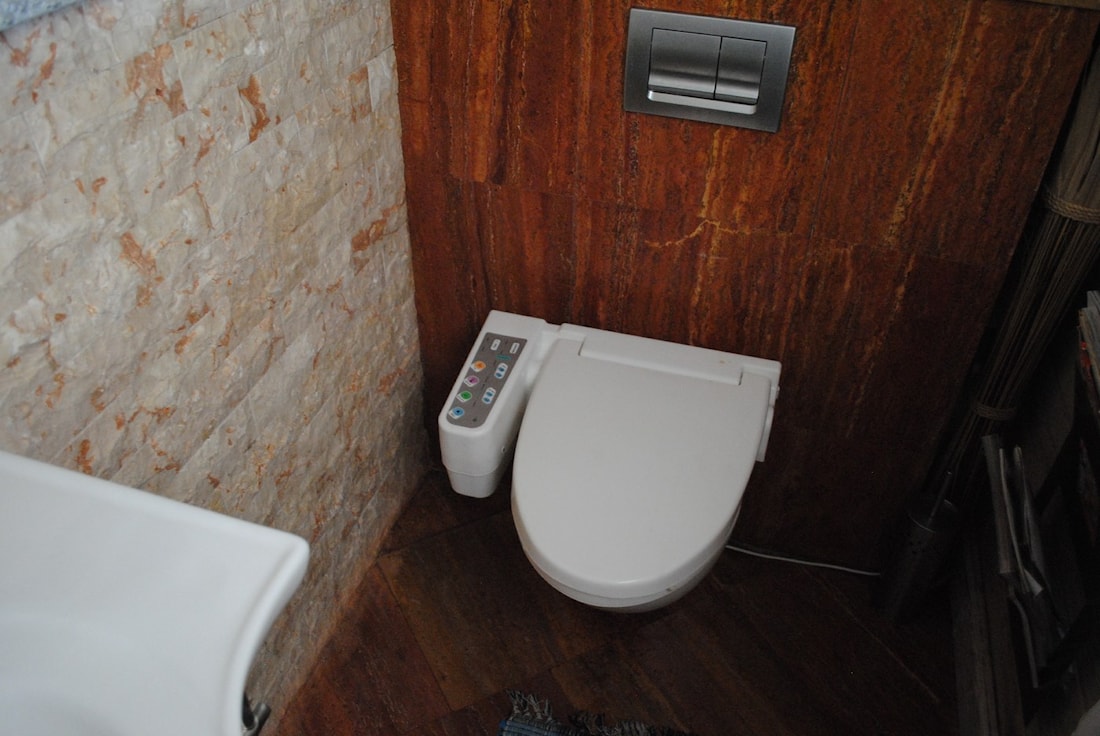 Original design of wooden house made of profiled timber, total house area is 214 sq.m. It is a one-storeyed house, there are 7 rooms and a sauna. It is a good decision to use timber of different tones.
This house is a real brainchild - harmony between human and nature, and technology. The living area is 73,91 m². Ground floor area size 214 m2. Veranda area size – 52,59 m². The volume of wall materials – 80 m³.
Photos of the interiors of wooden houses can be found here.