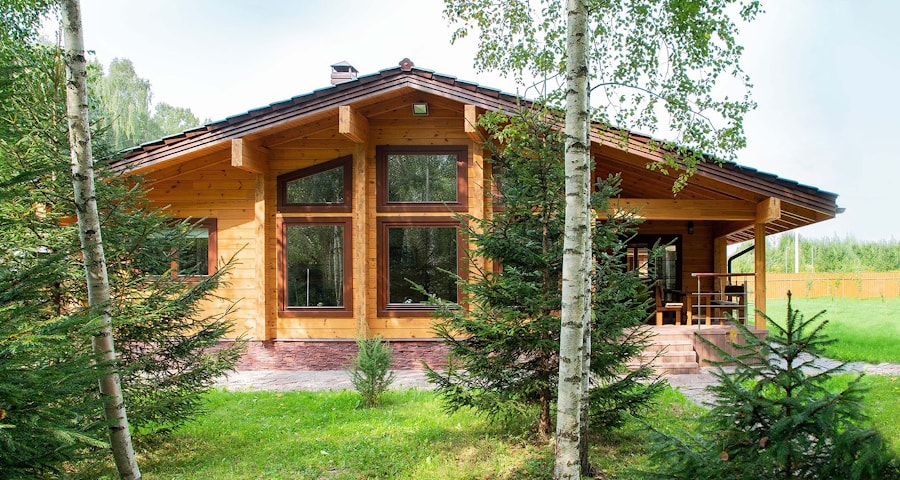 The term "bungalow" originally comes from Bengal region of South Asia, but now it's popular all around the world. The meaning of this term varies. Usually, bungalow is a low-rise house with a veranda. The houses are small, especially from recent decades, but earlier examples may be large. People believe the origin of the word is from the time period when bundles of hungry people would elope. The phrase bungled hungry eloping people eventually merged into the term 'bungalope' and later the term bungalow evolved.
Wooden bungalow "Mirage 99" is made of dried profiled timber or glued laminated timber.
As you enter the house, to the right from the hall you can see two lovely bedrooms, and to the left there is a living room which flows into dining room. Also, "Mirage 99" layout includes a terrace area of ​​about 17 square meters.
| | |
| --- | --- |
| The describtion: | Wooden bungalow "Mirage 99" |
| The number of rooms | 4 |
| Total area | 99 sq.m. |
| The number of floors | 1 |
| Walls kit | 64 cubic meters |
| Walling, other variants are acceptable | Glued laminated timber 180x185 mm, humidity 12-15% |
| Price for this wooden house * | Please contact us to find out the price of this wooden house in your region |
| * Prices depend on selected construction materials: rounded log, profiled timber or glued laminated timber, and their dimensions | |
Most of the clients of our company recently prefer one-story houses. And in fact, even a single-storey house can be designed in a such way as to accommodate all the necessary premises for a comfortable country life. A striking example of this is our project of 99 m2.
Below you can see more photos and a plan of this wonderful house.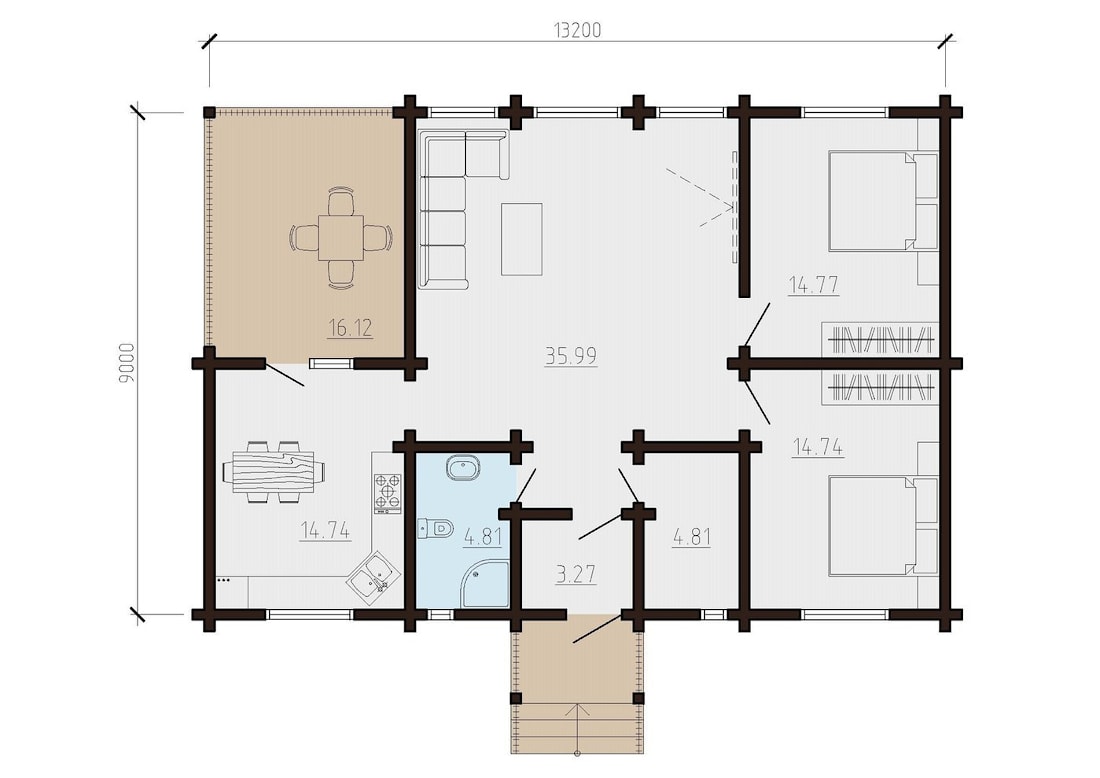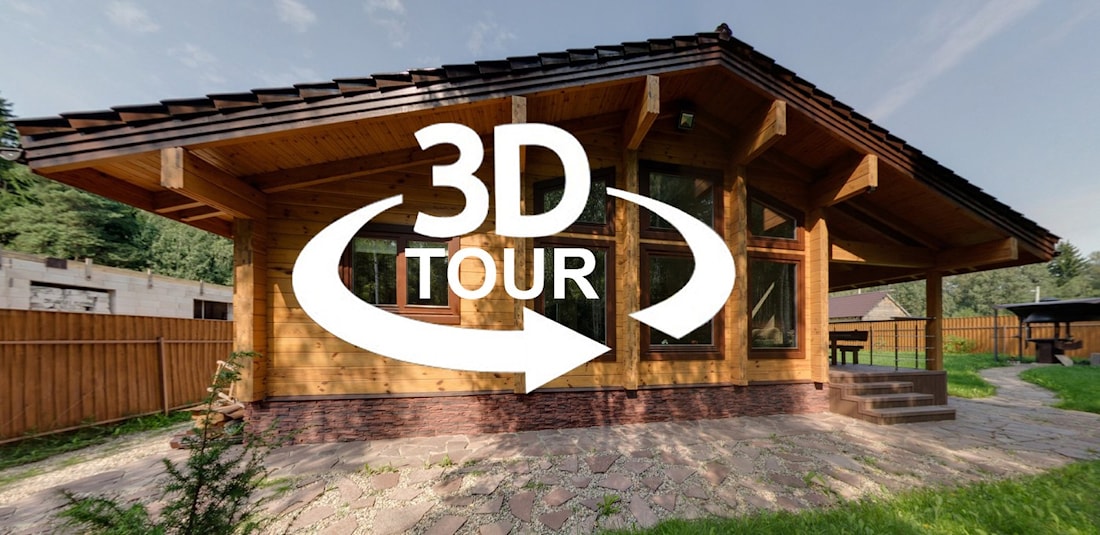 Wooden house "Mirage»" from profiled glued timber 99m2 – foto: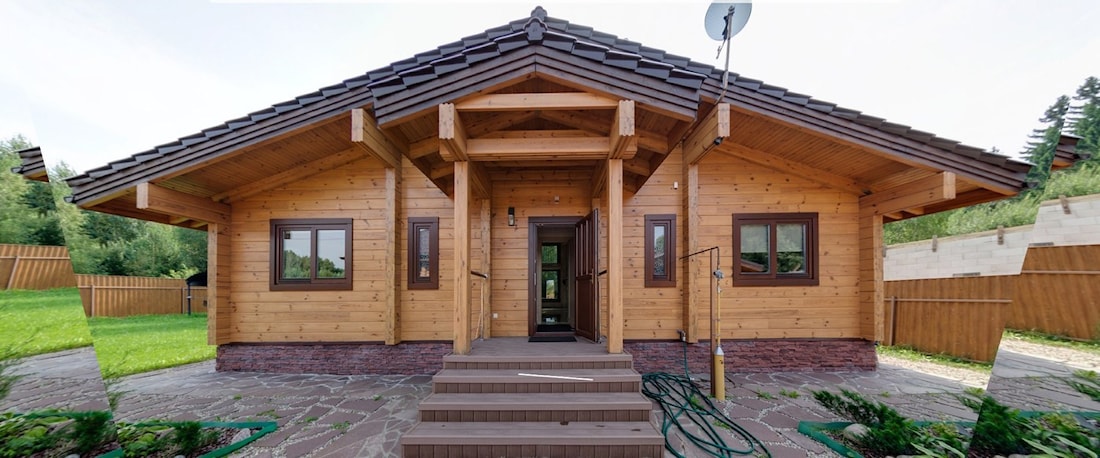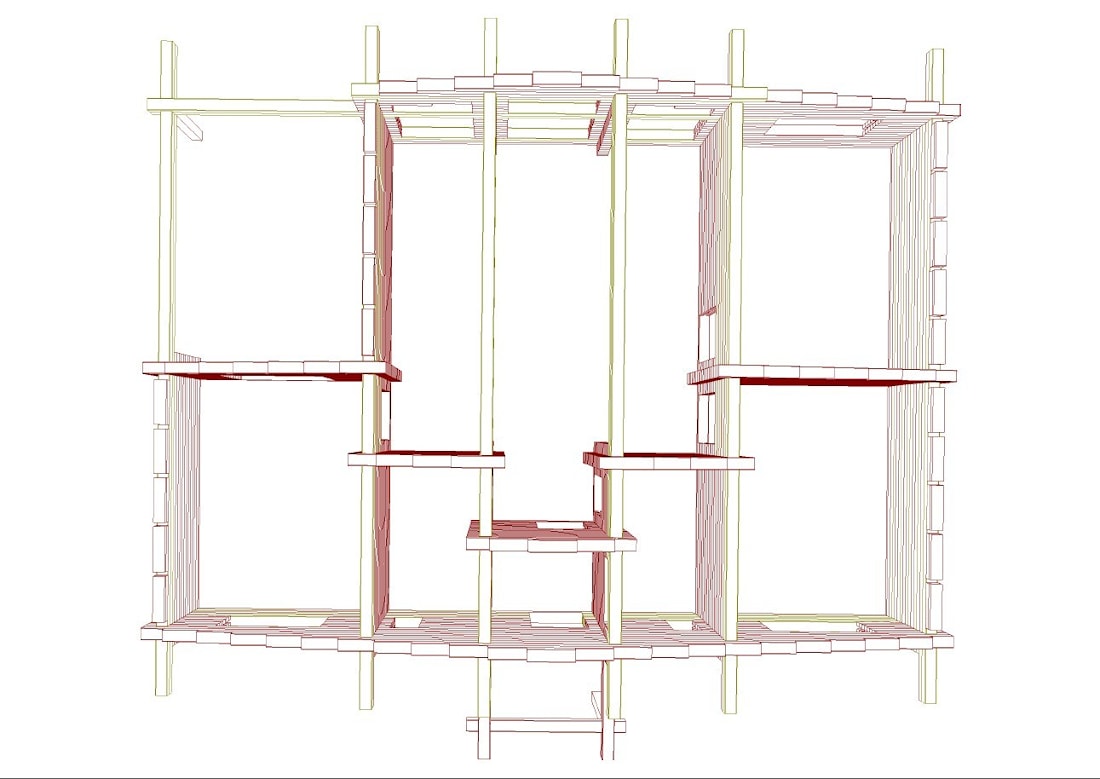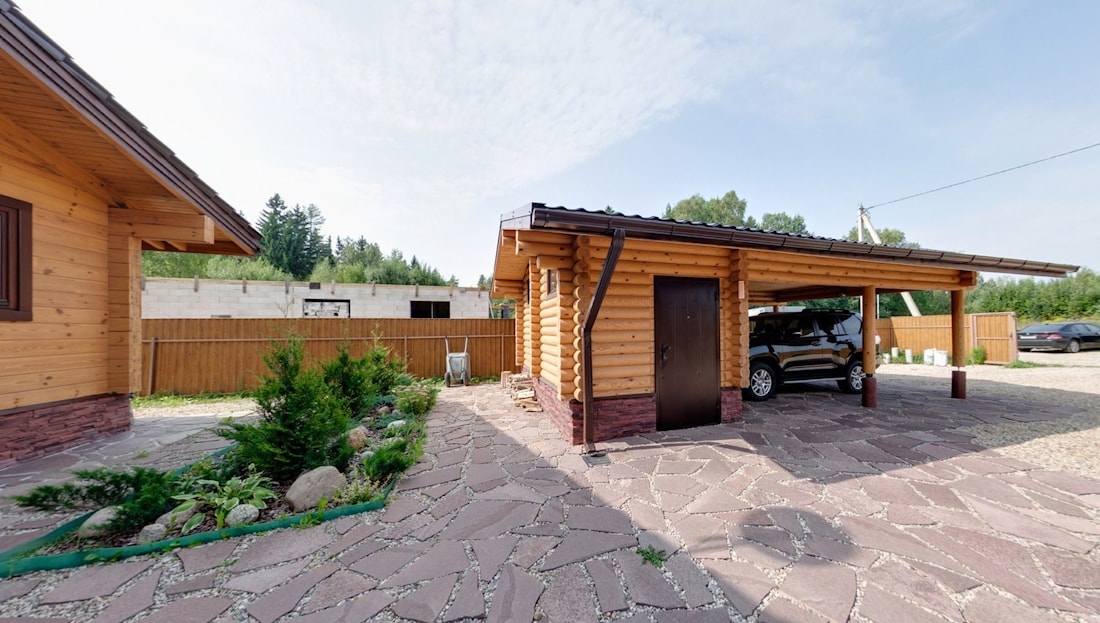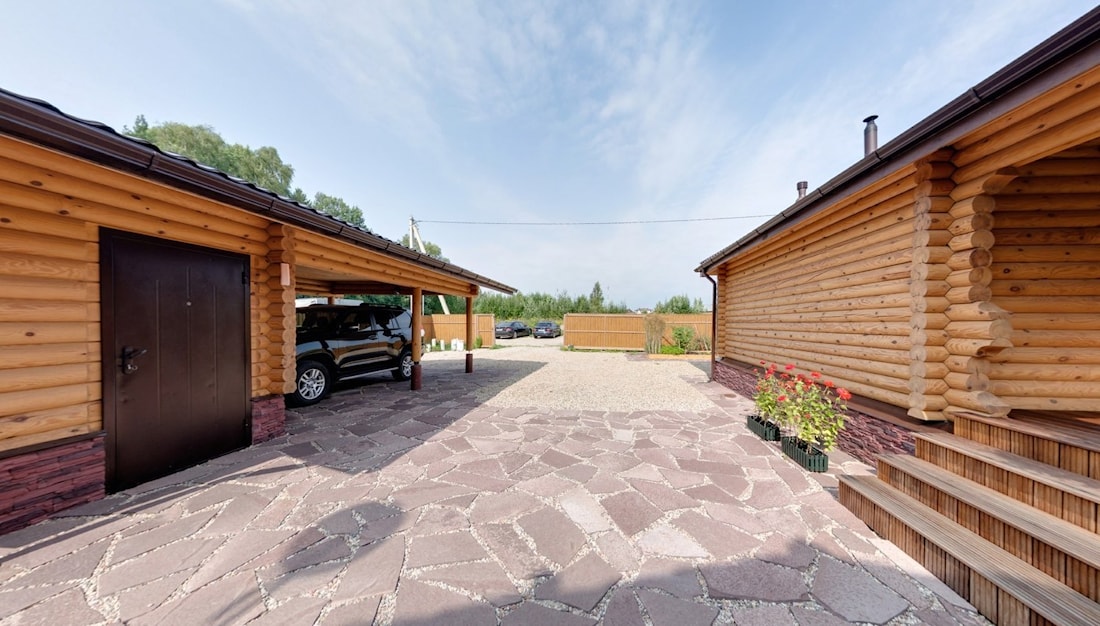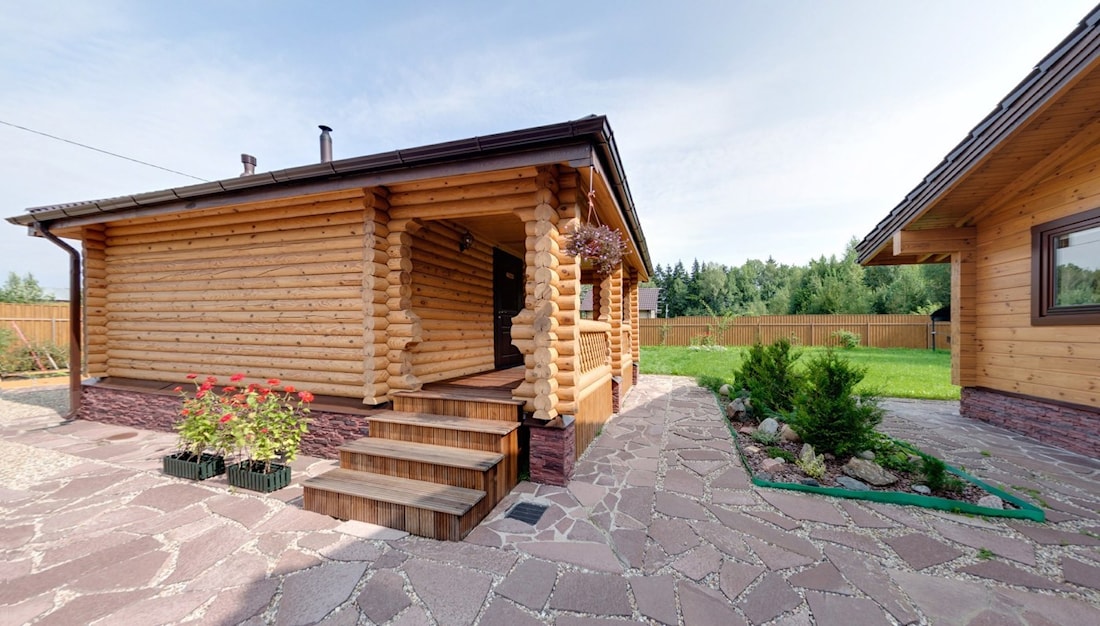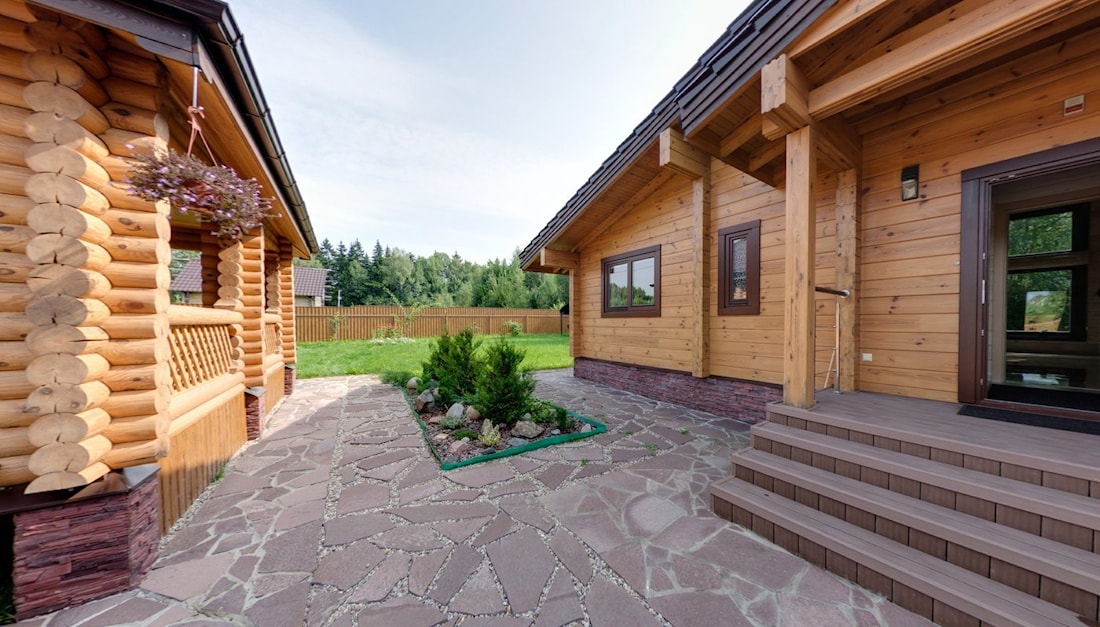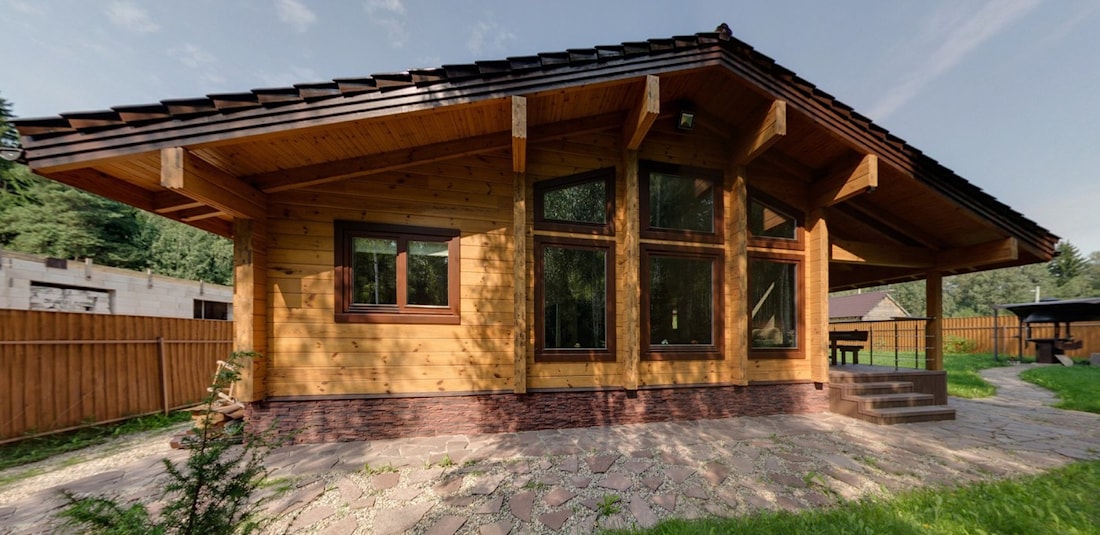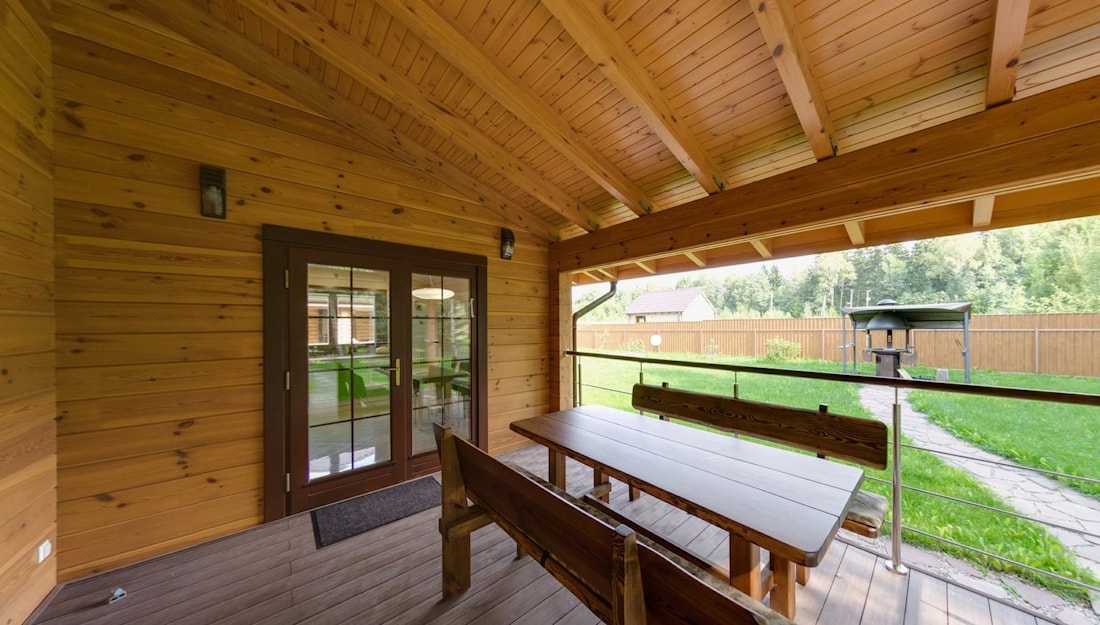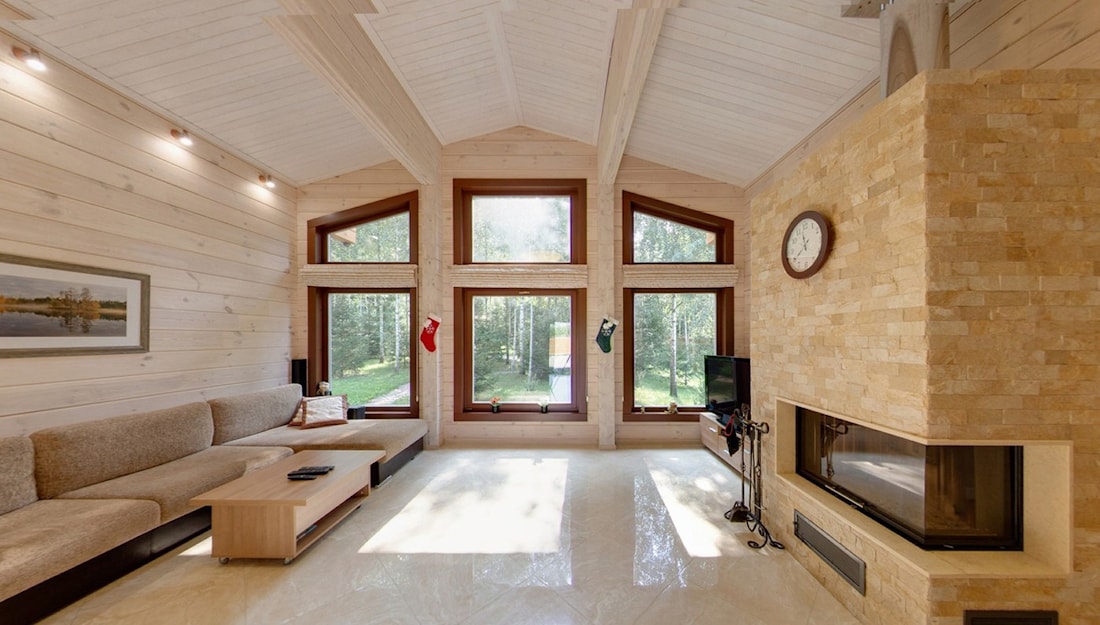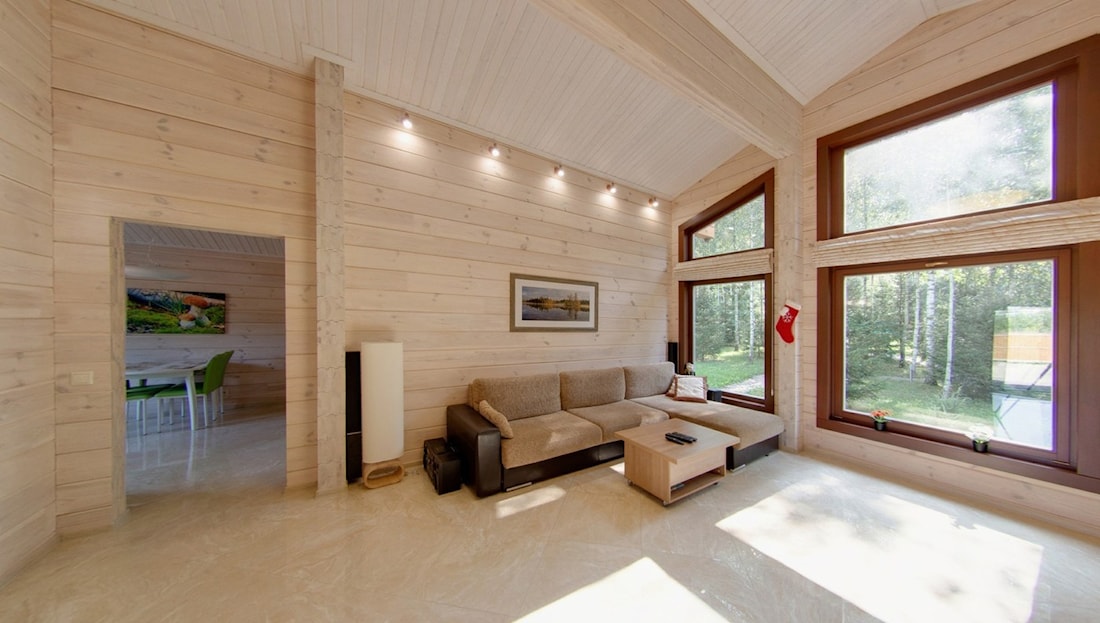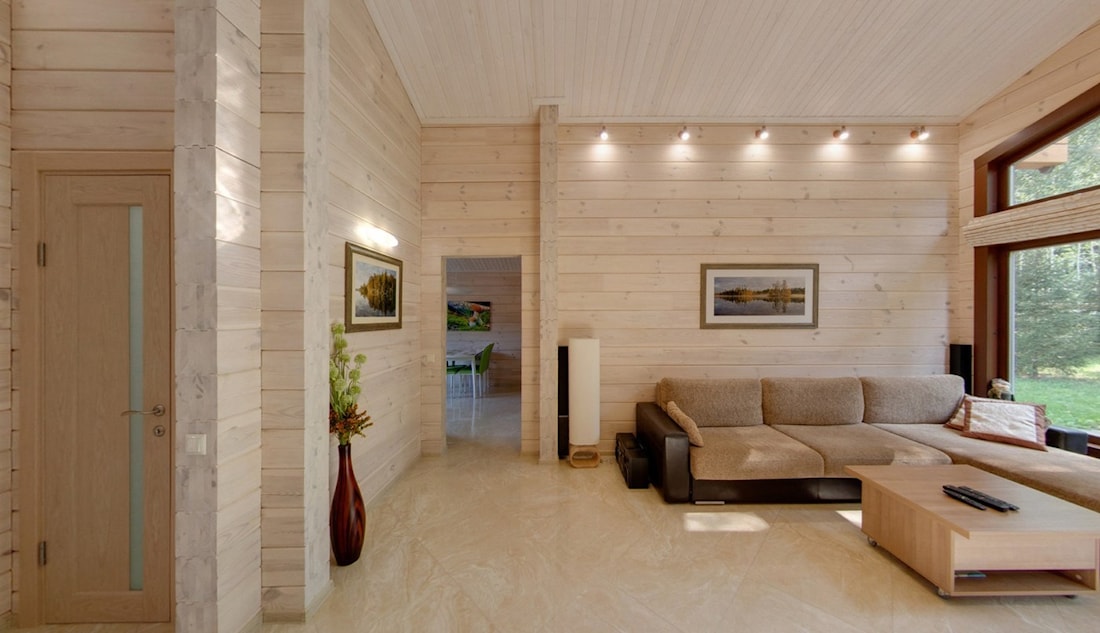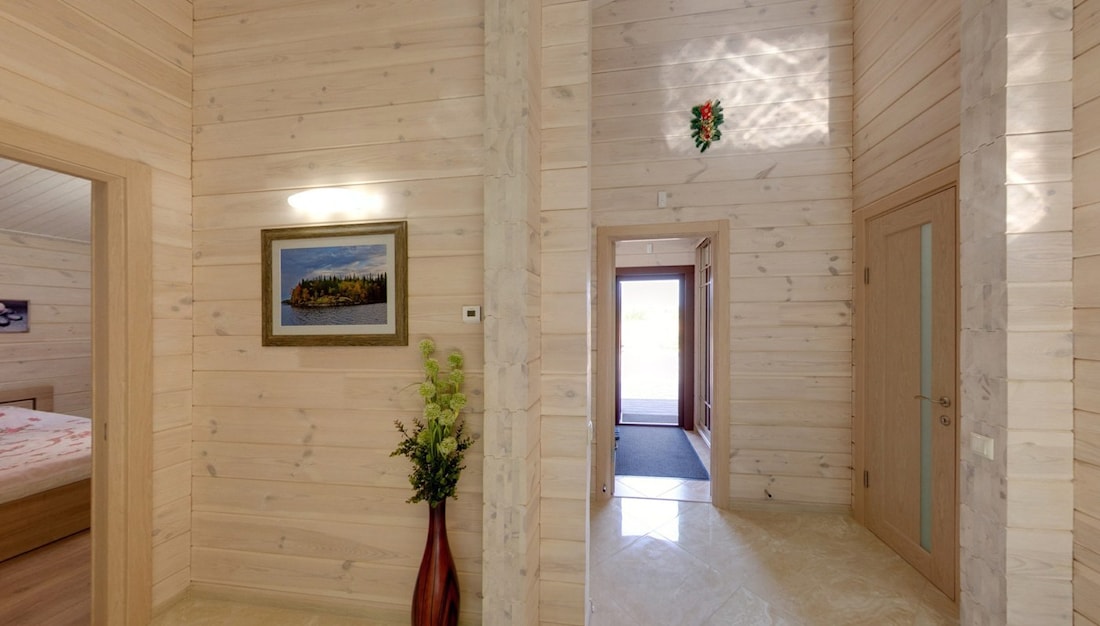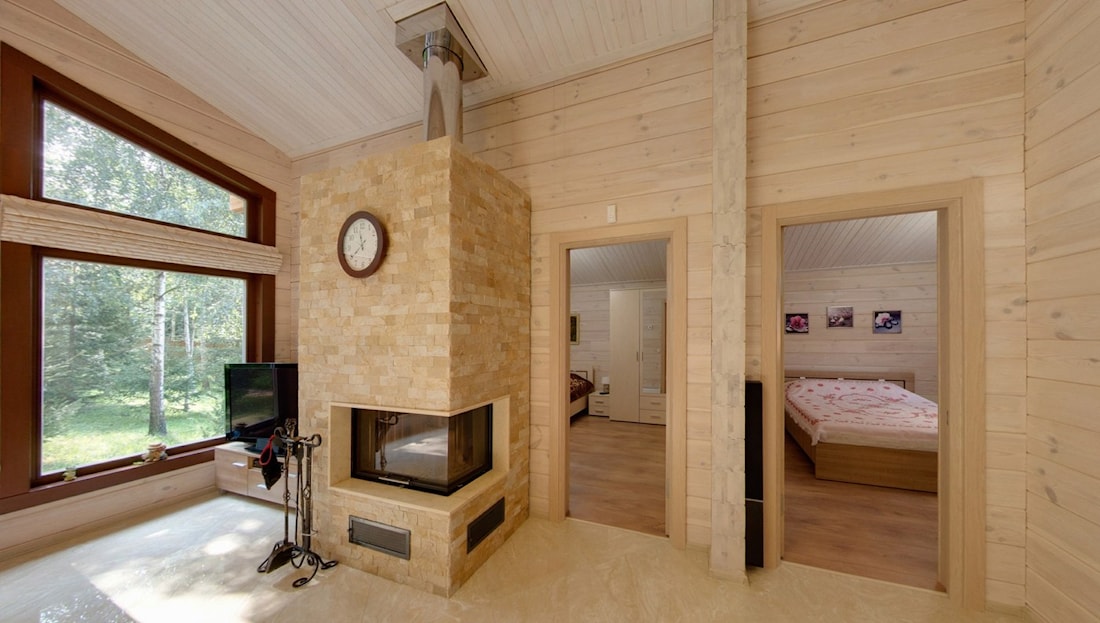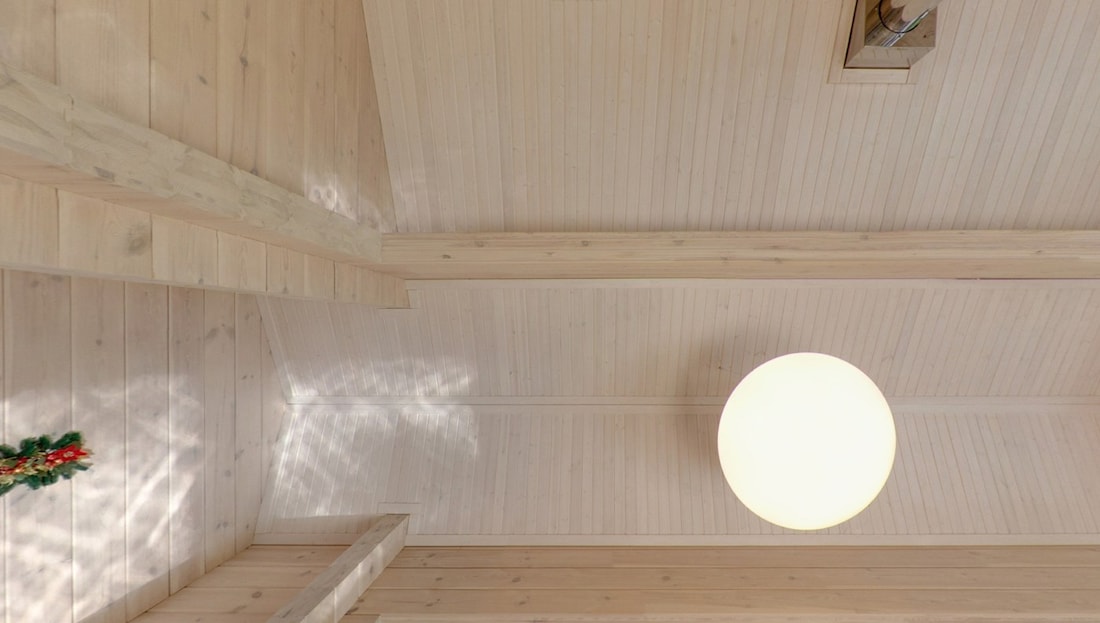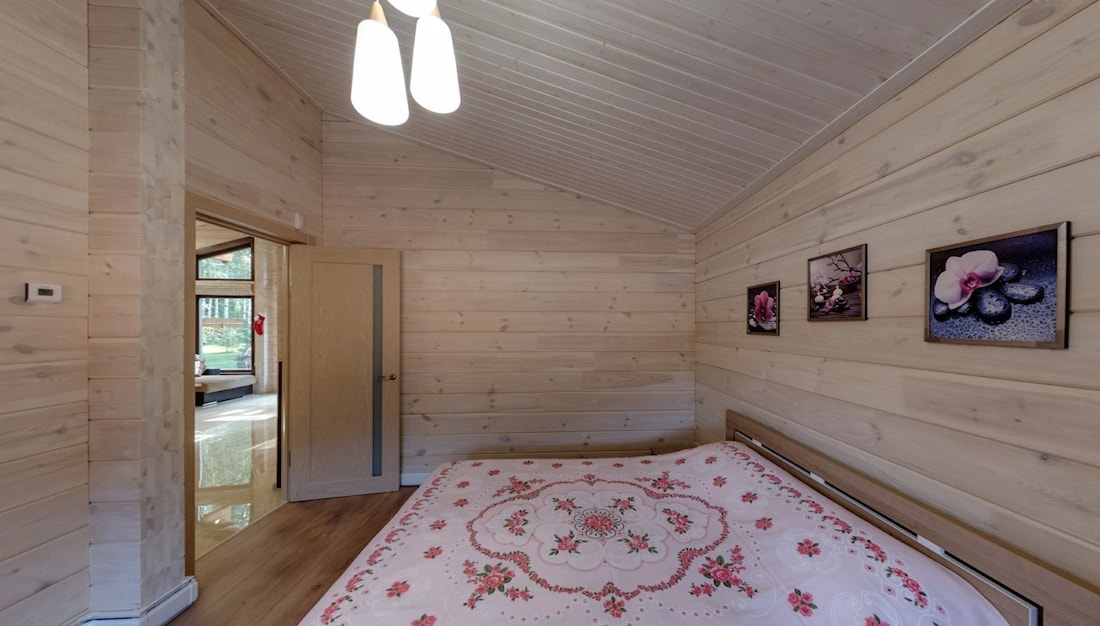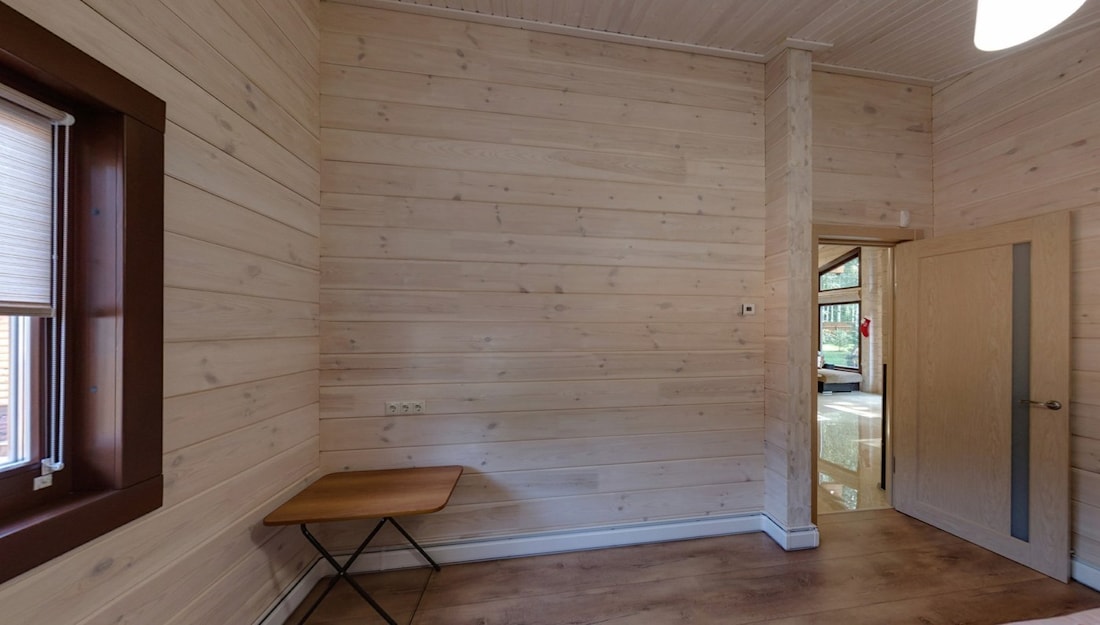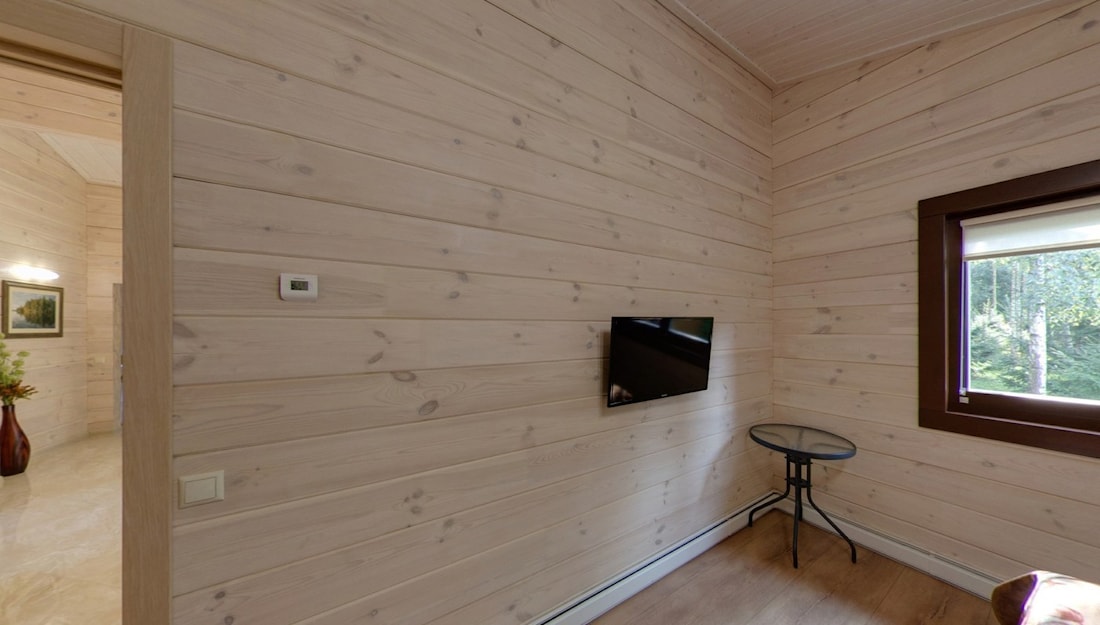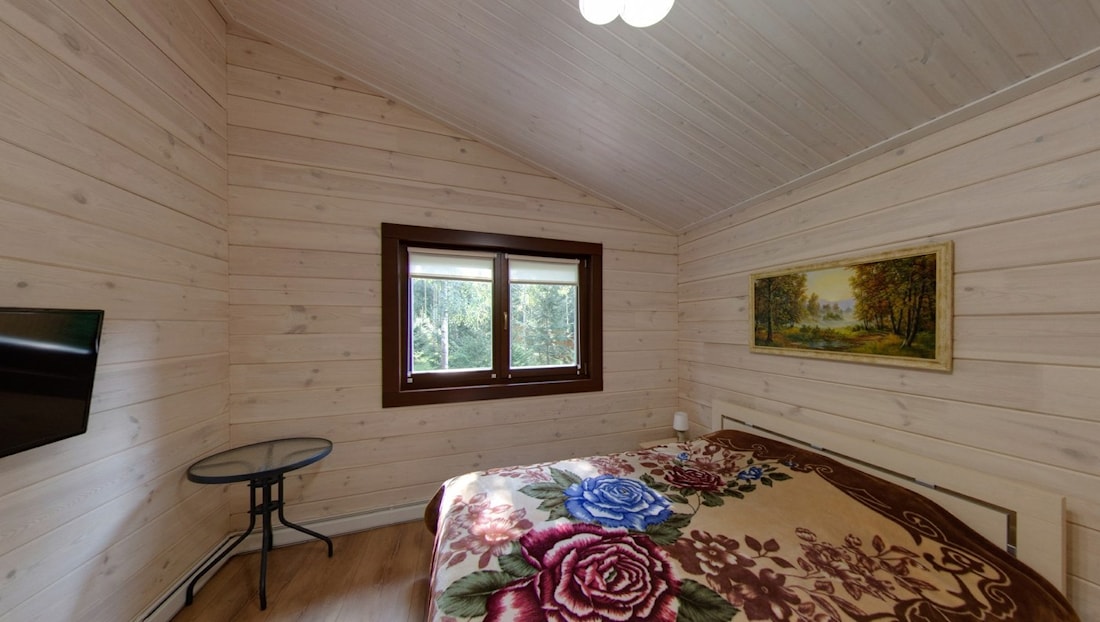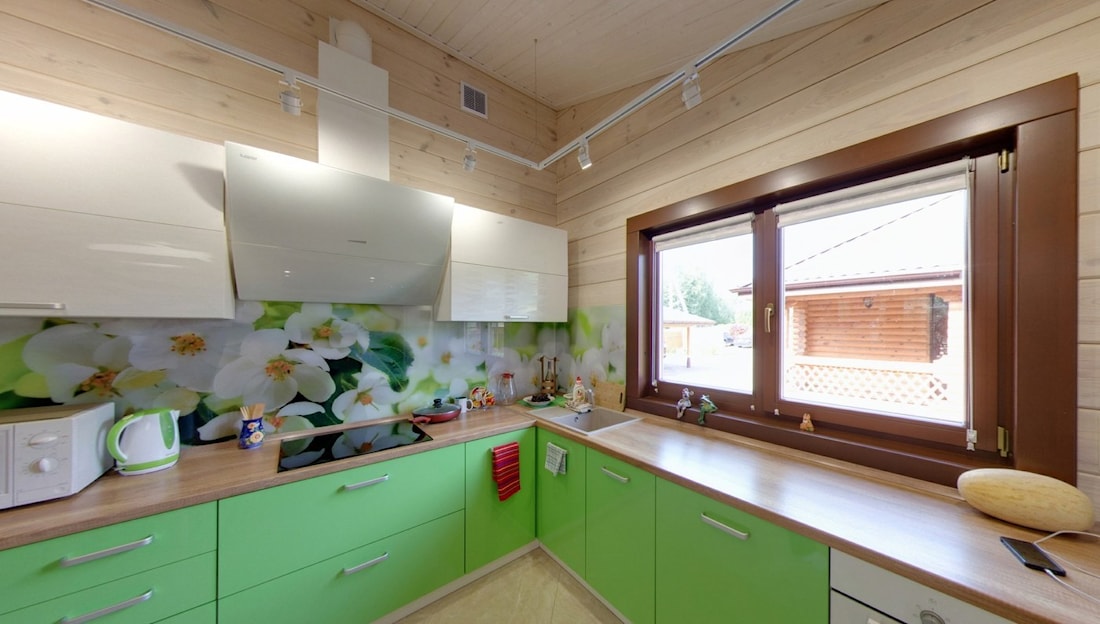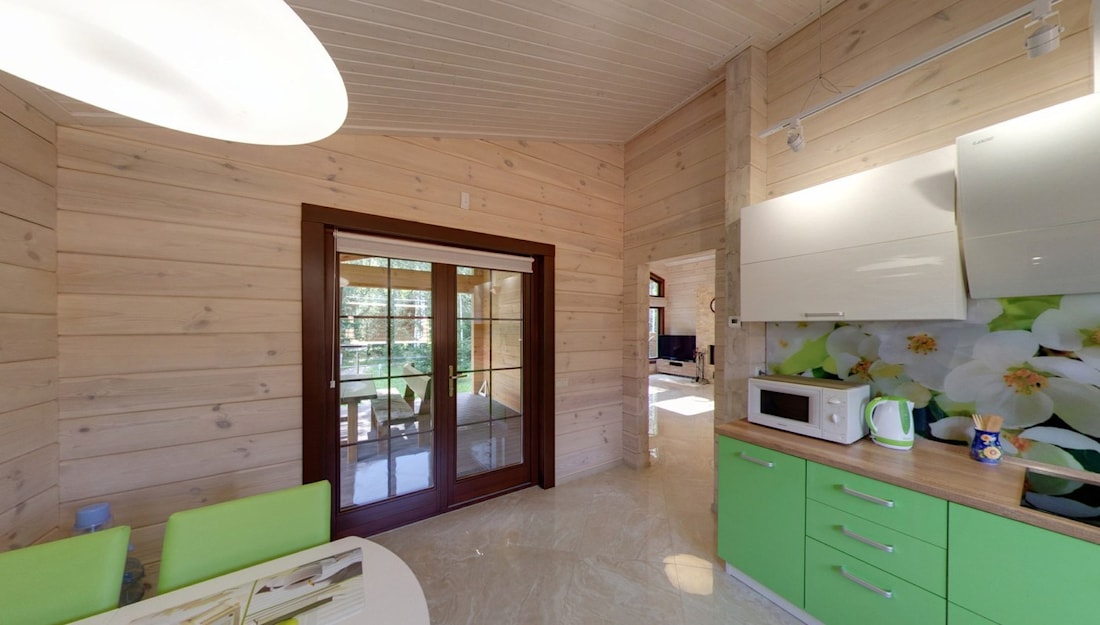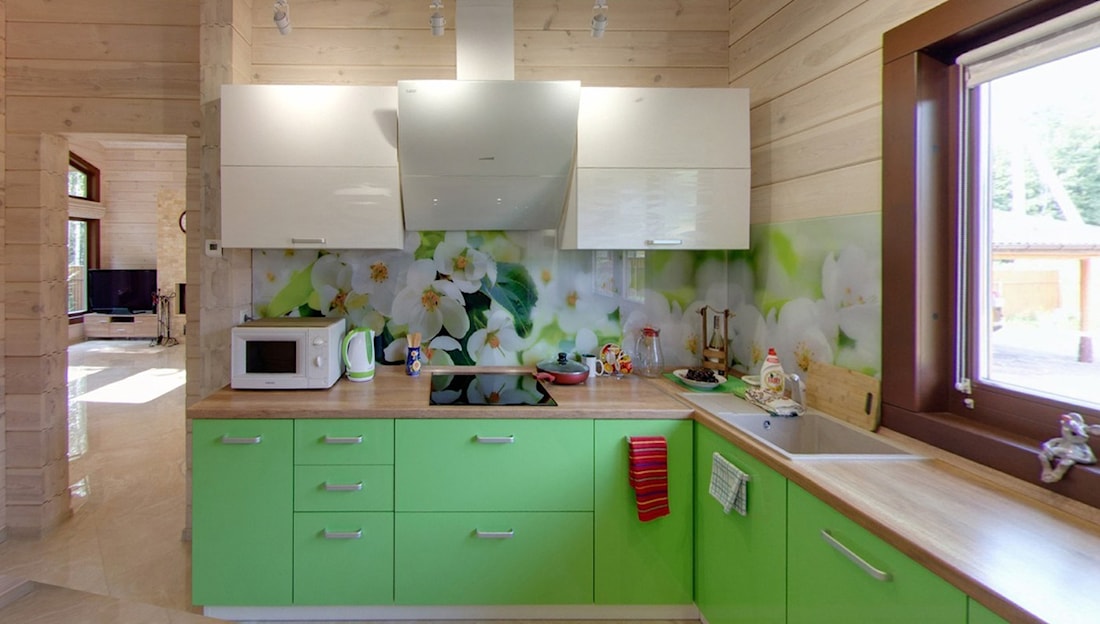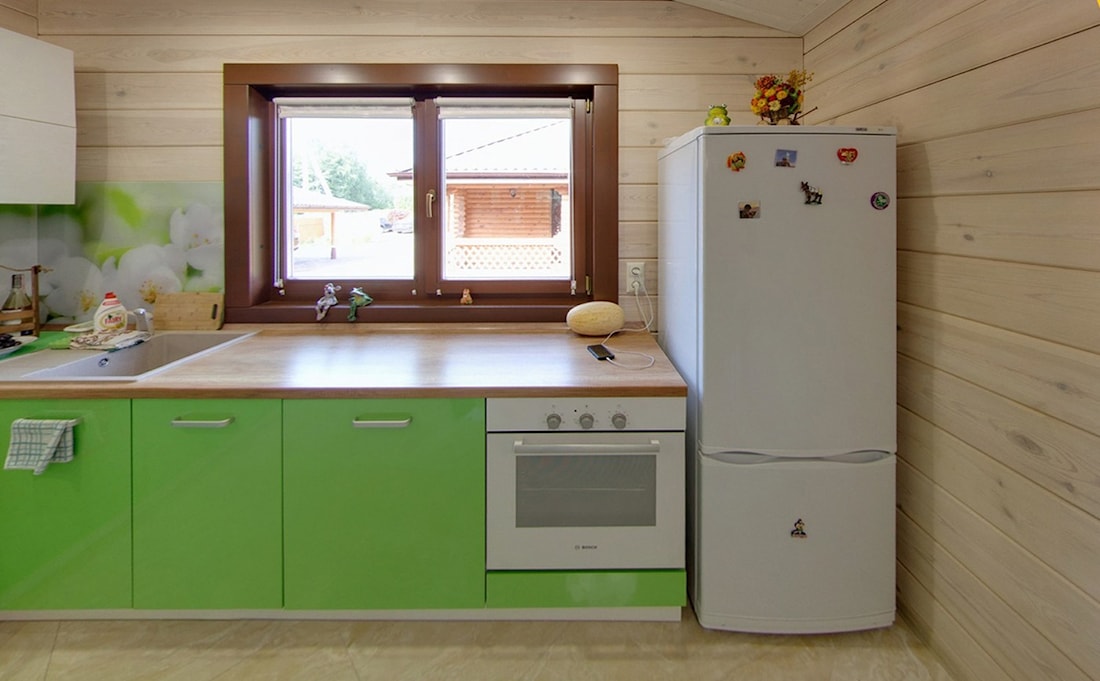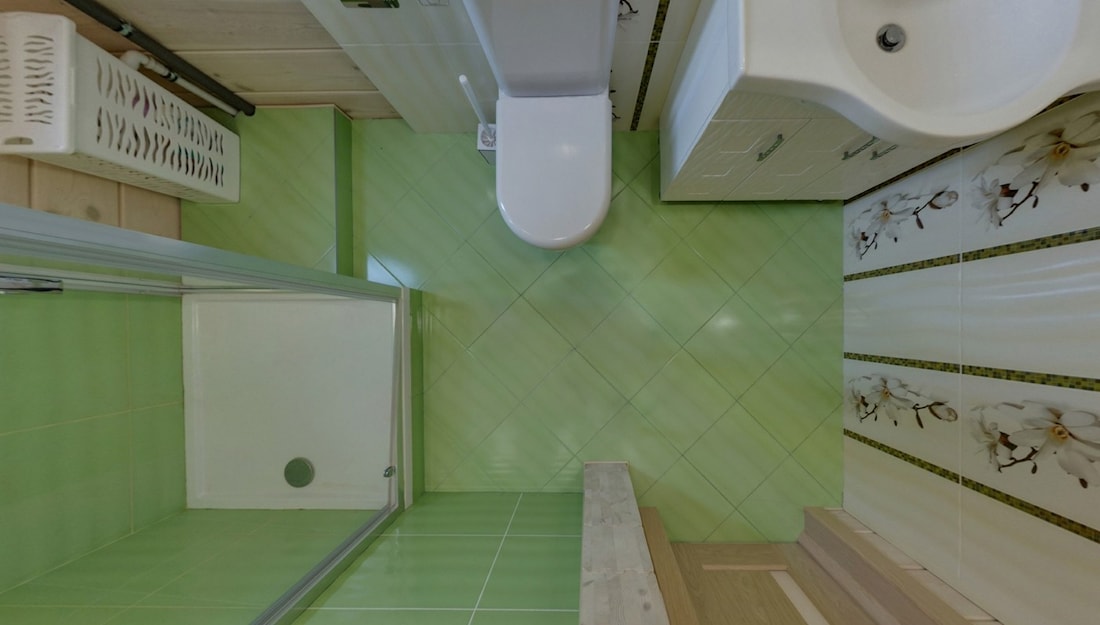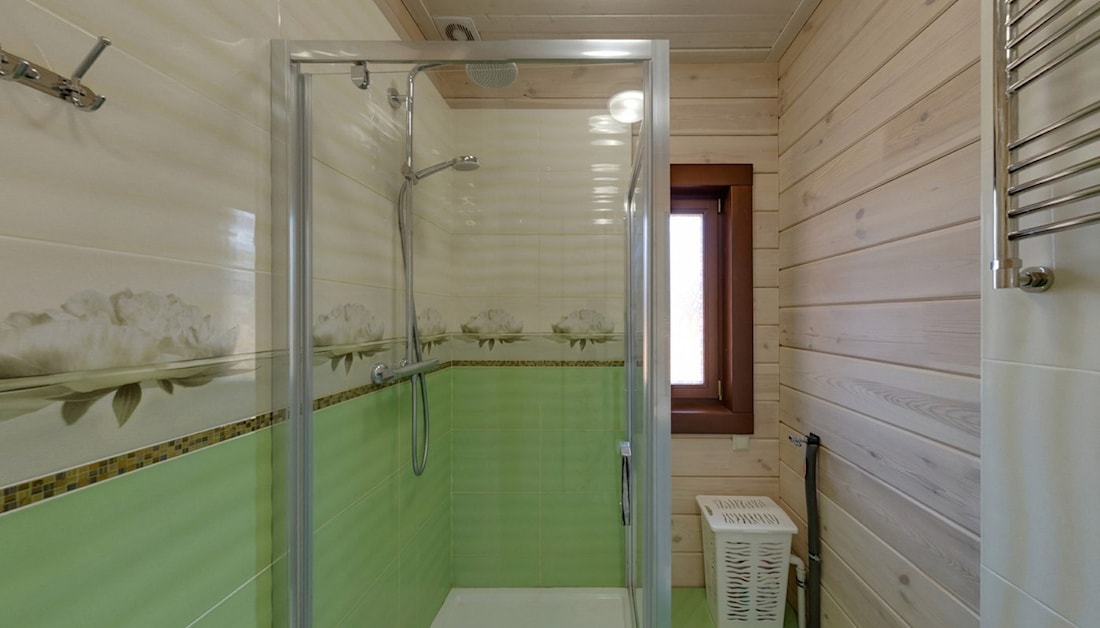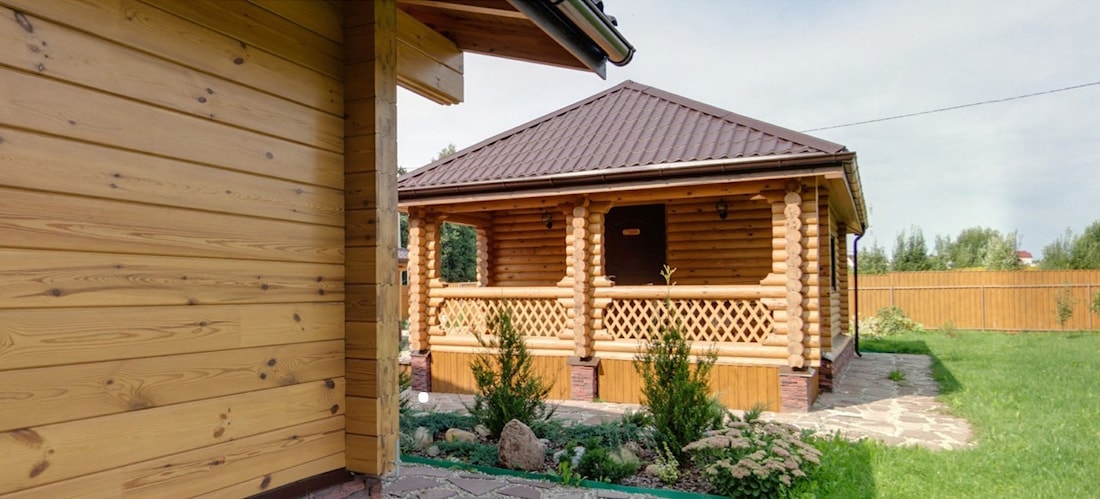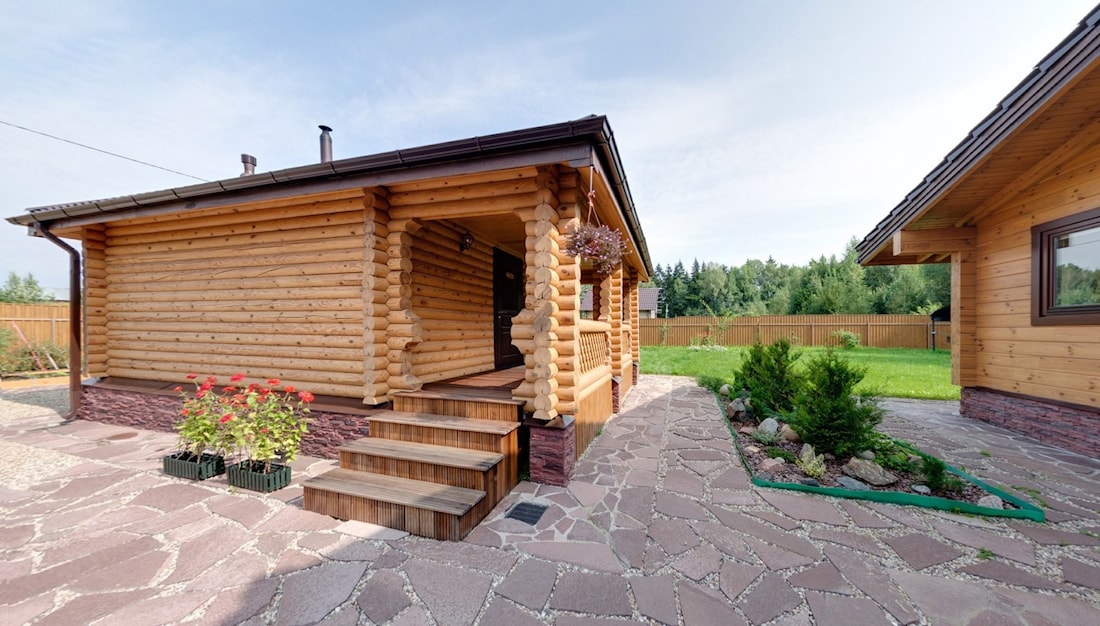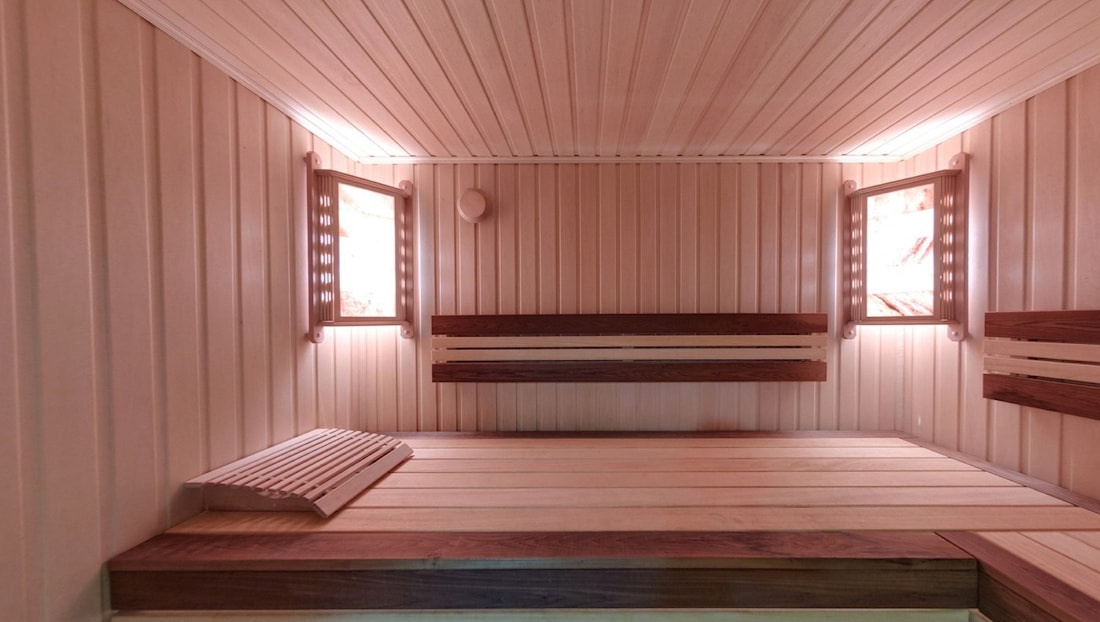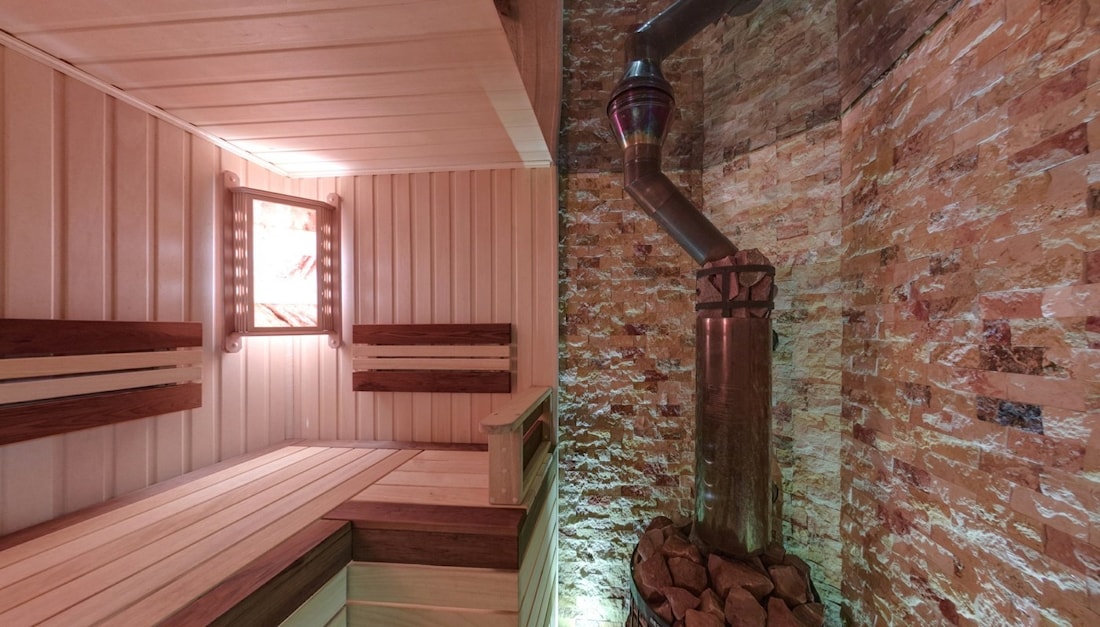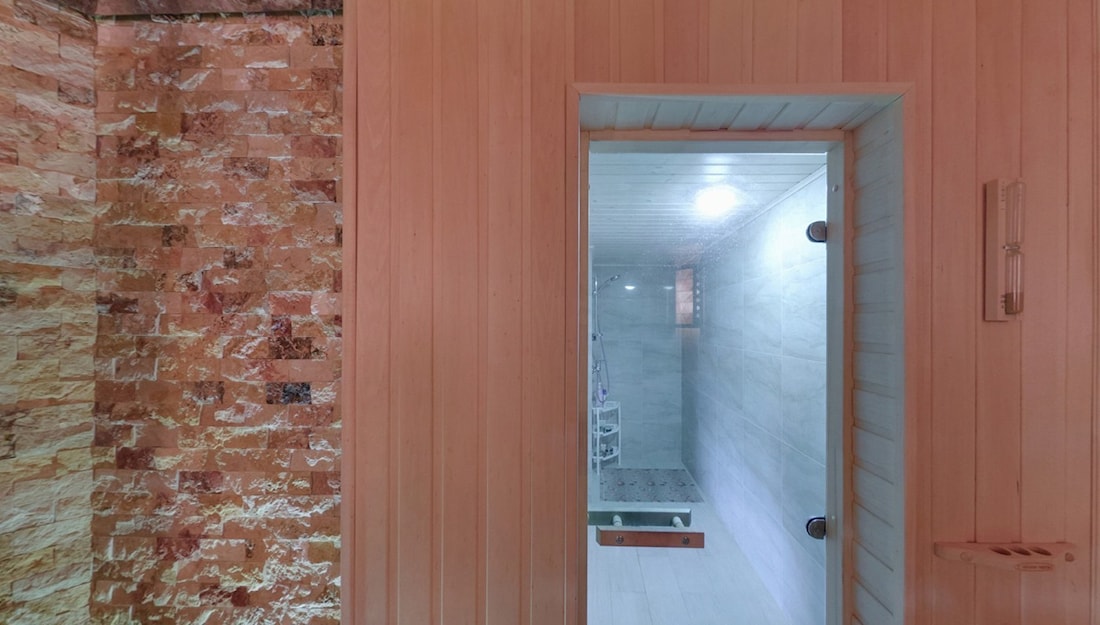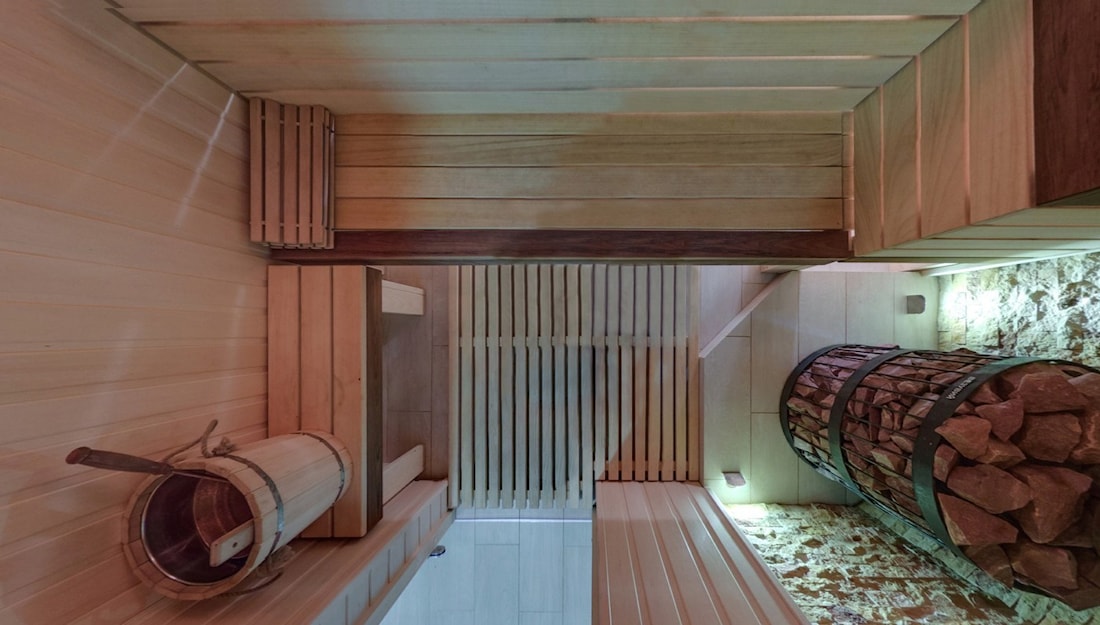 Look more: