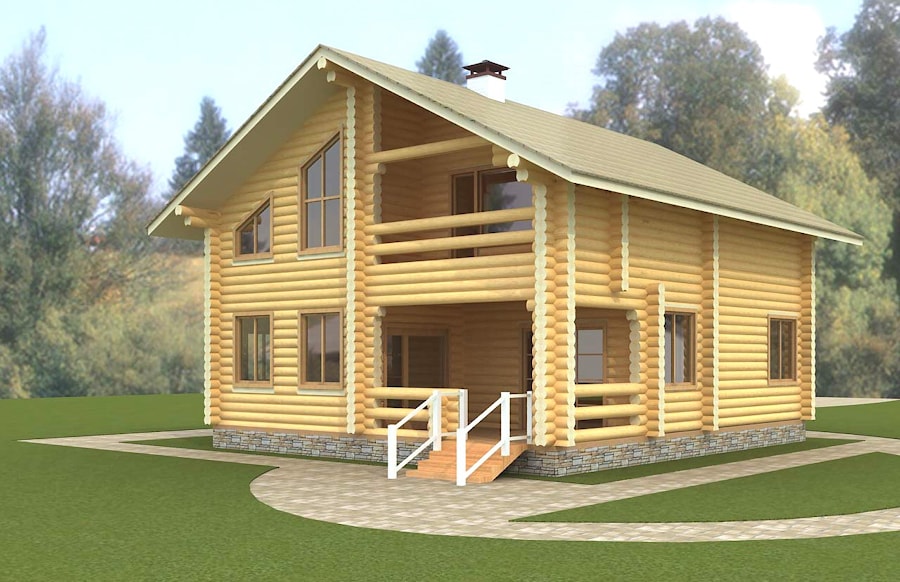 The main characteristic of this house are large windows and pretty big living room on the ground floor. In this house every man would spend happy and cheerful weekends.
This is a house that one can call an "economical" project. Such homes are for people, who want to get a complete 2-storeyed house for a living in the whole year, but don't want to overpay for unnecessary additional elements.
The model of the log house "Matias" contains 2 stores, three nice bedrooms (one of them is with a balcony), tiny terrace on the first floor, large beautiful living room, adorable kitchen and hallways.
1.
YOU CAN FIND OUR BEST PROJECTS HERE!
2.
We are happy to present one of our best and most interesting projects here!
3.
See even more projects with different wall materials here.
4.
See the information about wooden house building.
5.
Our wooden houses are truly quake-resisting!

As a building material we have chosen rounded logs with a diameter of 240 mm. The house is bright, sunny and spacious.
The description:
Log house "Matias"
The number of rooms
4
Living area
78,84 sq.m.
Total area
172,24 sq.m.
Ground floor area
91,99 sq.m.
First floor area
80,25 sq.m.
The number of floors
2
Wall kit
88,83 cubic meters
Wall kit material,
other variants ar acceptable
Rounded log D240, natural humidity
Price for this wooden house *
Please contact us to find out the price of this wooden house in your region
* Prices depend on selected construction materials: rounded log, profiled timber or glued laminated timber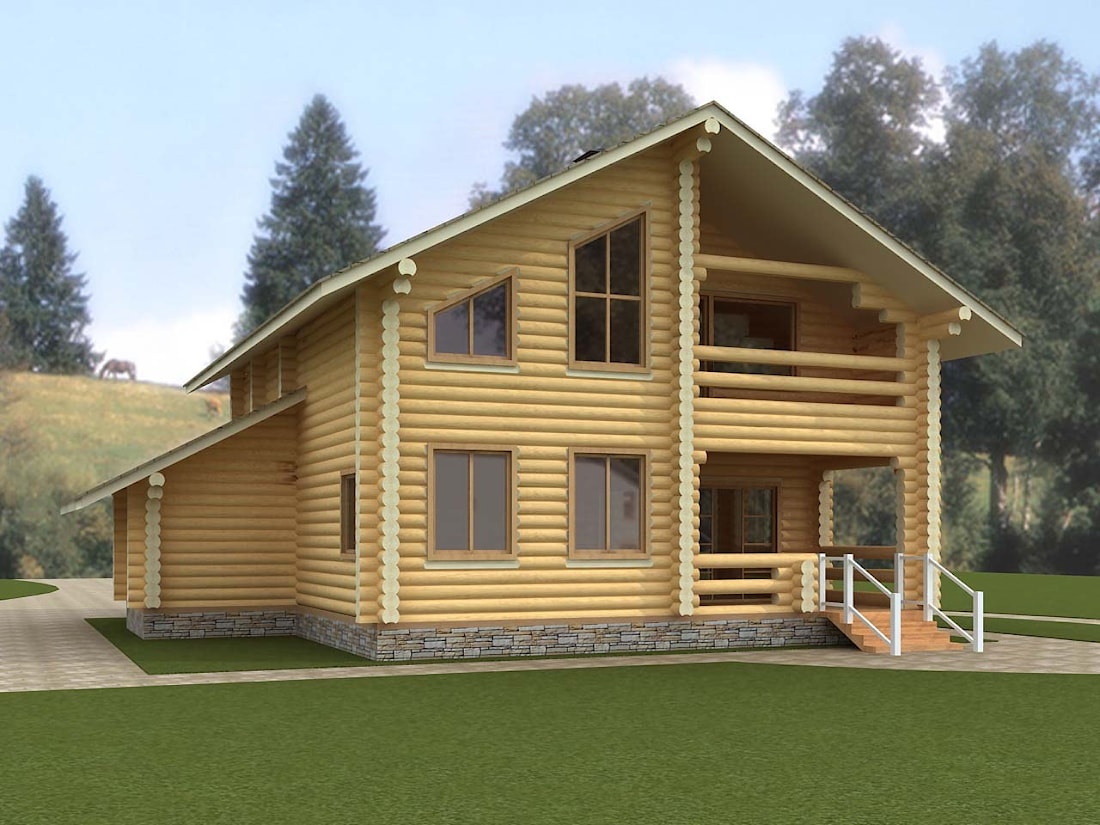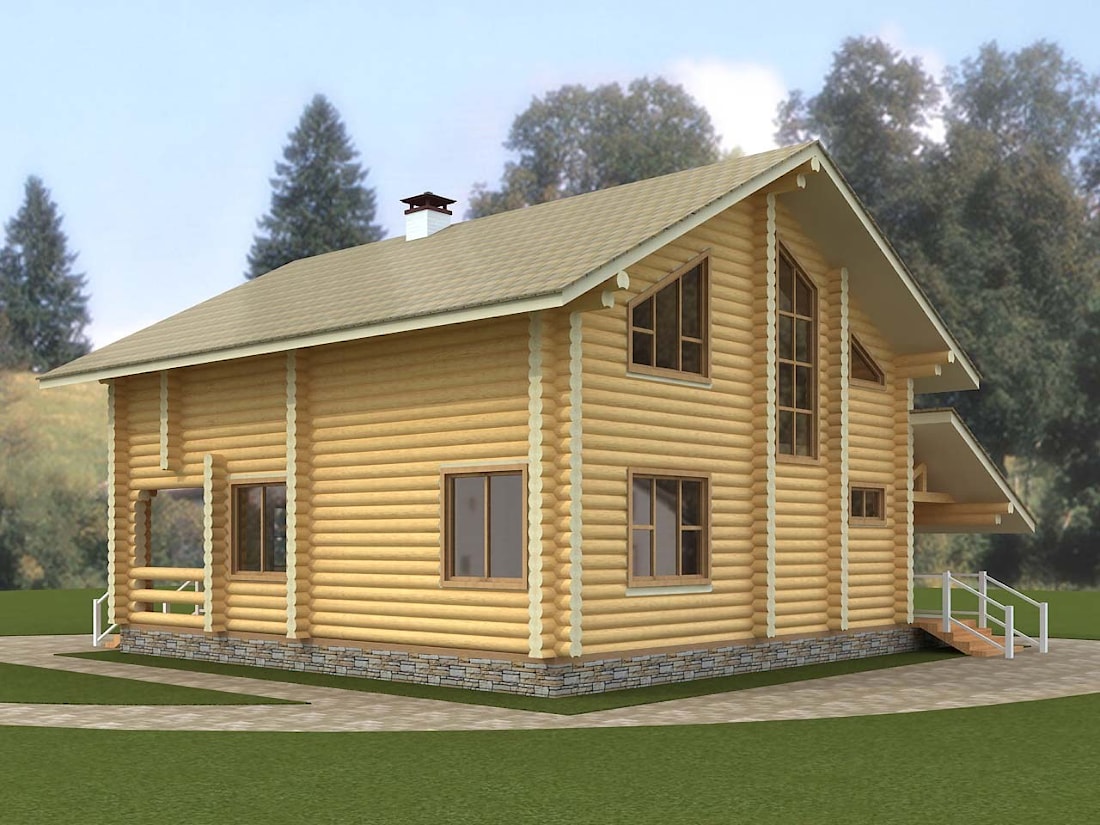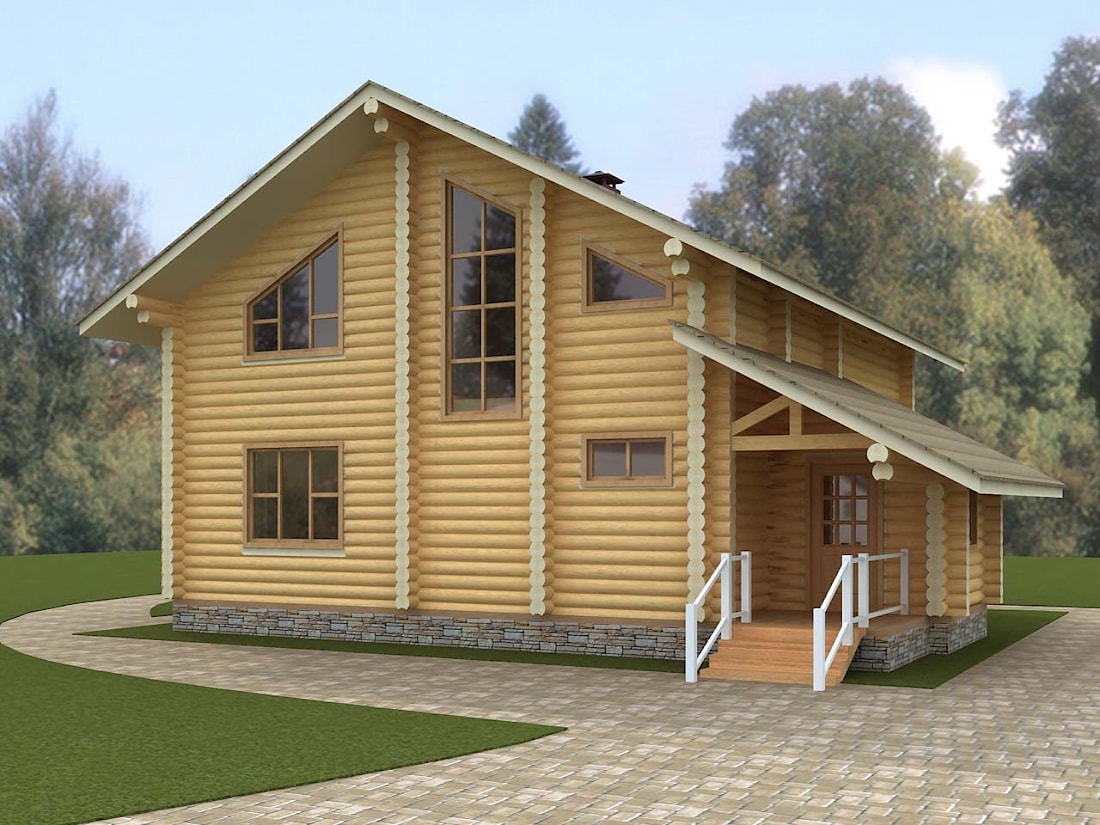 And this is how the house look like today: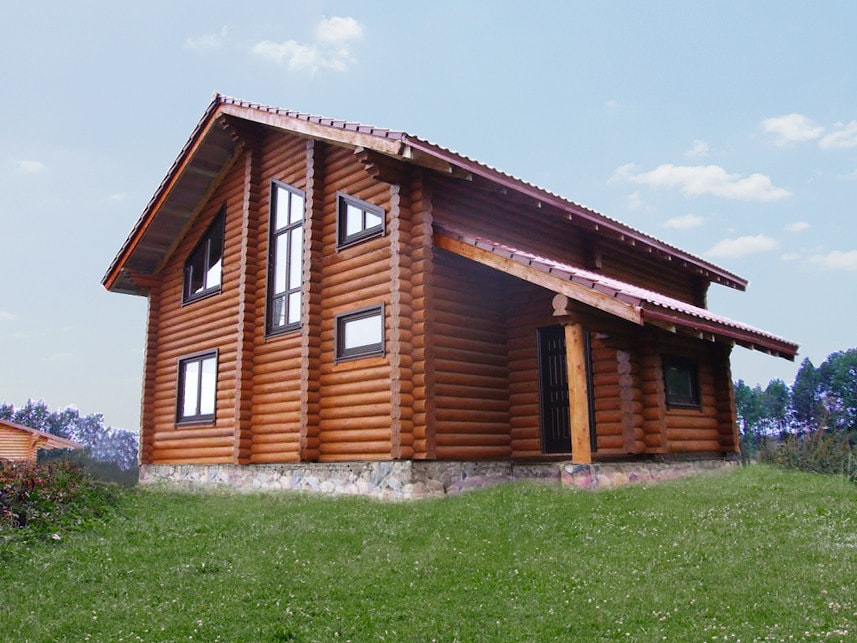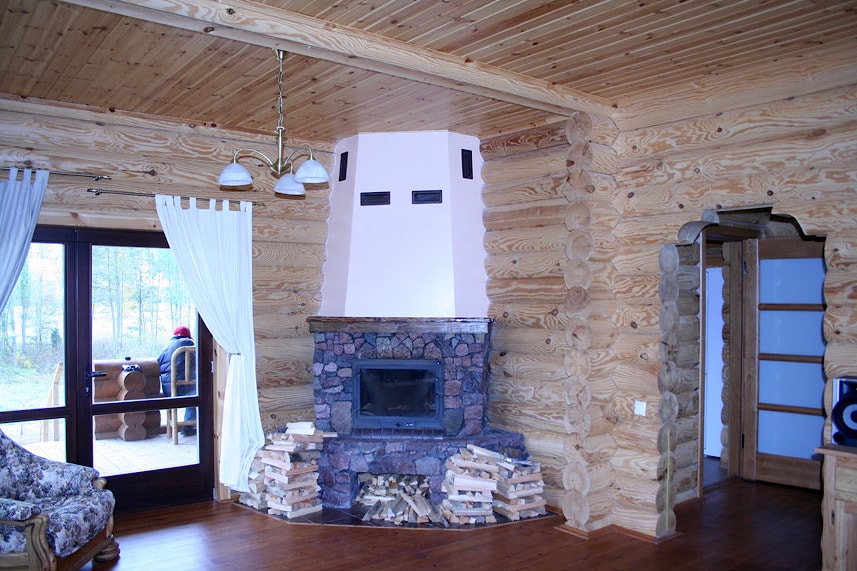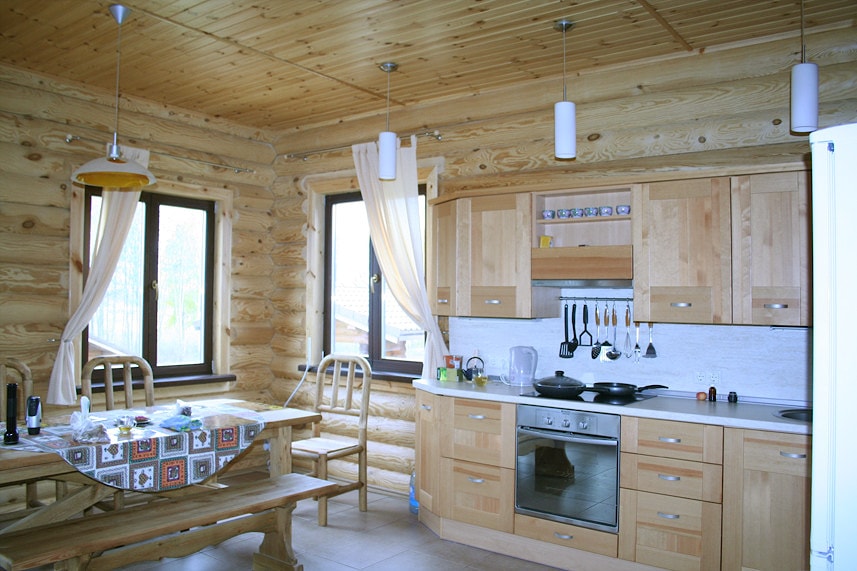 Ground floor plan: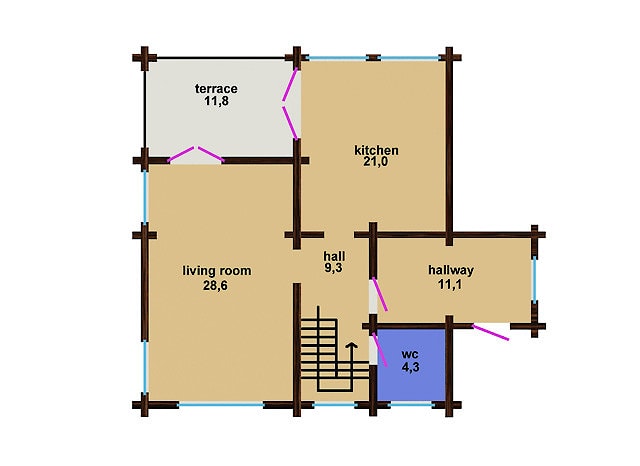 First floor plan: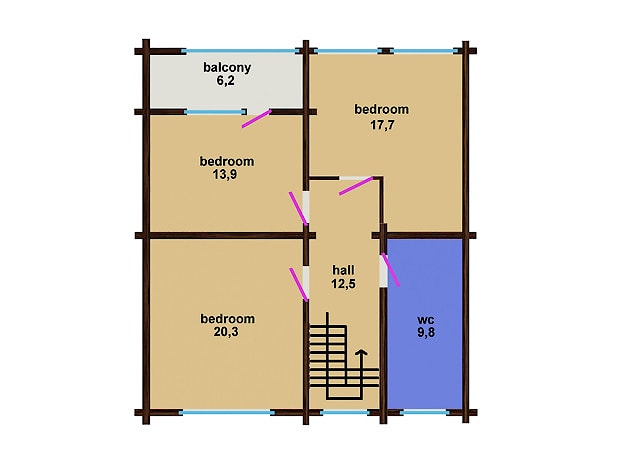 Photos of the interiors of wooden houses can be found here.

Сохранить