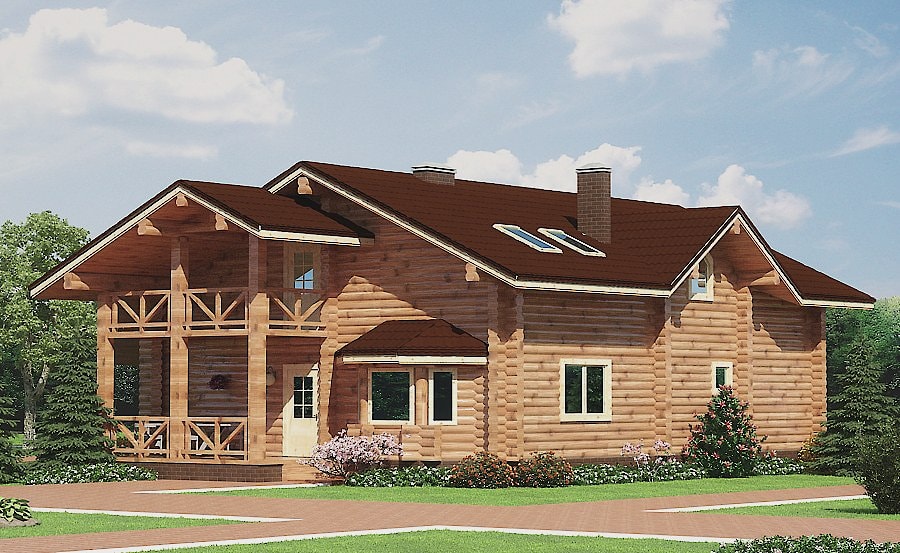 This original house is made in country style. Not very huge area and rather compact interior allows to place this wonderful house practically in every cottage plot.
1.
YOU CAN FIND OUR BEST PROJECTS HERE!
2.
We are happy to present one of our best and most interesting projects here!
3.
See even more projects with different wall materials here.
4.
See the information about wooden house building.
5.
Our wooden houses are truly quake-resisting!

The description:
The number of rooms
5
Living area
108,1sq.m.
Total area
232 sq.m.
First floor area
132,3 sq.m.
Second floor area
98,3 sq.m.
Roof area
240 sq.m.
The number of floors
2
Wall kit
117.8 cubic meters
Wall kit material,
other variants are acceptable
Rounded log D260 natural humidity
Price for this wooden house *
Please contact our country dealer to find out the price of this wooden house in your region
* Prices depend on selected construction materials: rounded log, profiled timber or glued laminated timber
3D house model - new page will be a flash file, press left button of the mouse to turn the model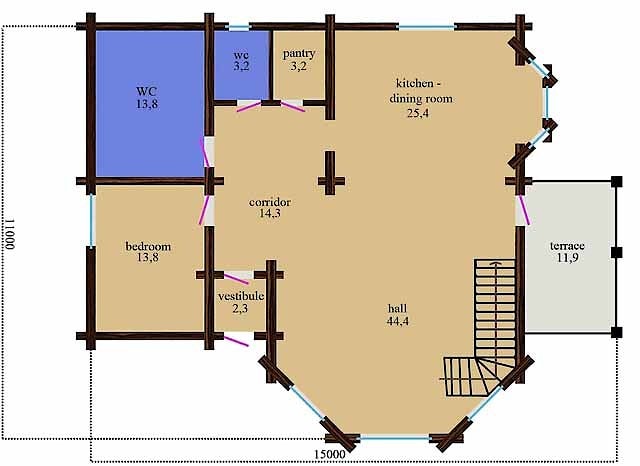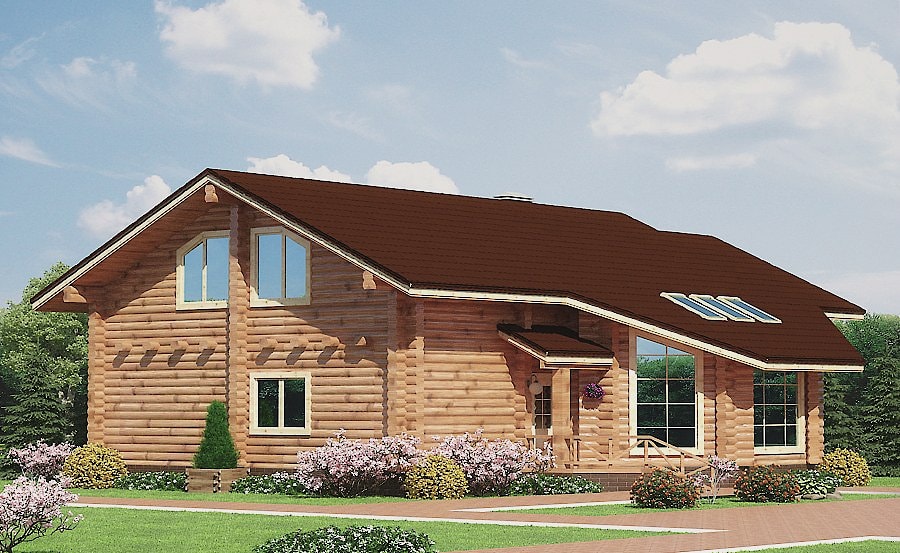 First floor plan
Second floor plan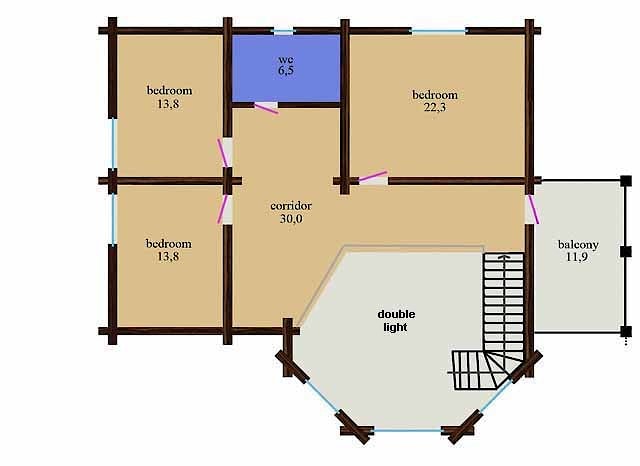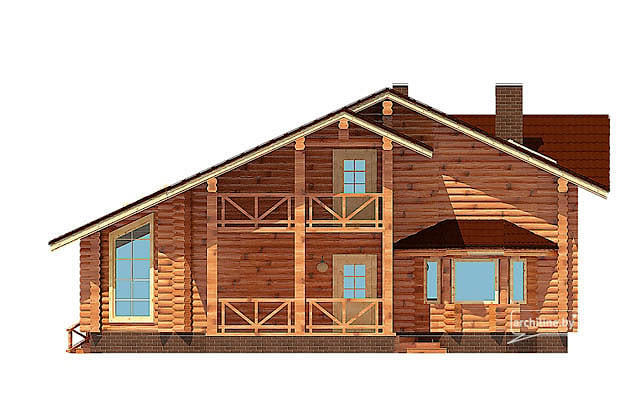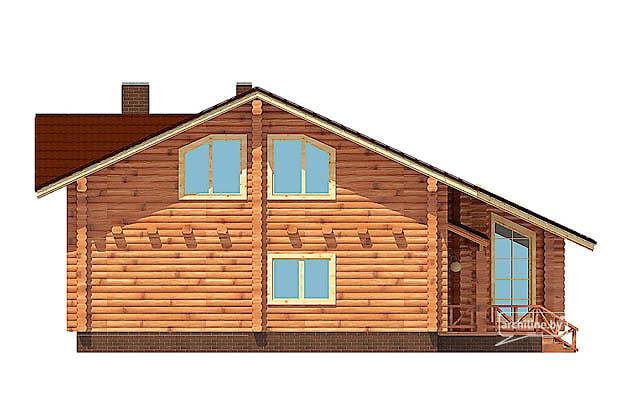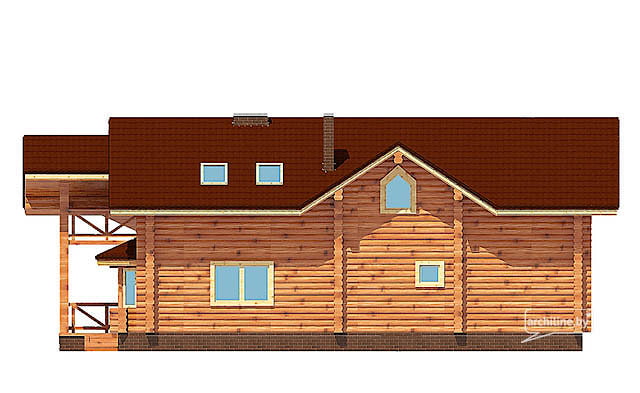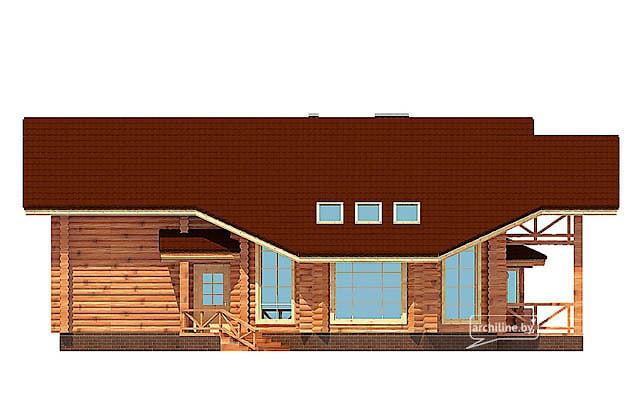 Photos of the interiors of wooden houses can be found here.

Сохранить