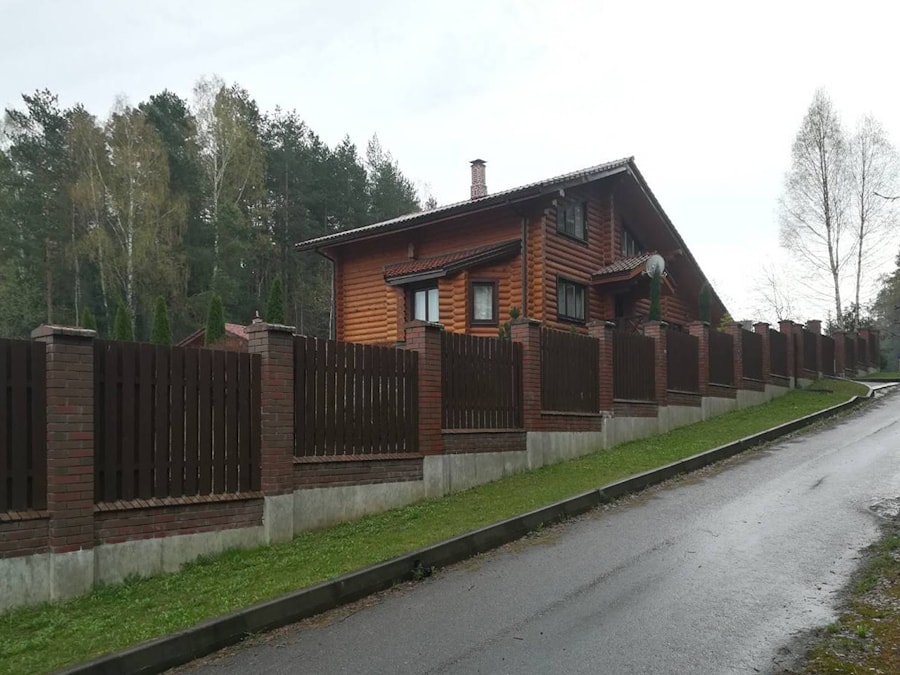 This wooden house was designed for our client from Poland, it is spacious one-storey house with garage. The high roof makes it possible to increase the volumetric space of the rooms with the open arch of the roof. There are three bedrooms in the house, bathroom, lounge, kitchen and living room. Garage is for one car.
| | |
| --- | --- |
| Details: | |
| The number of rooms | 5 |
| Total area | 220 sq.m. |
| Ground floor area size | 134,02 sq.m. |
| First floor area size | 80,77 sq.m. |
| The number of floors | 2 |
| Walls kit | 120,39 cubic meters |
| Walling, other variants are acceptable | Rounded log D240 natural humidity |
| Price for this wooden house * | Please contact our country dealer to find out the price of this wooden house in your region |
| * Prices depend on selected construction materials: rounded log, profiled timber or glued laminated timber | |
This project can be realized in a different variants of work materials - profiled timber (natural humidity/technical drying, profiled glued laminated timber).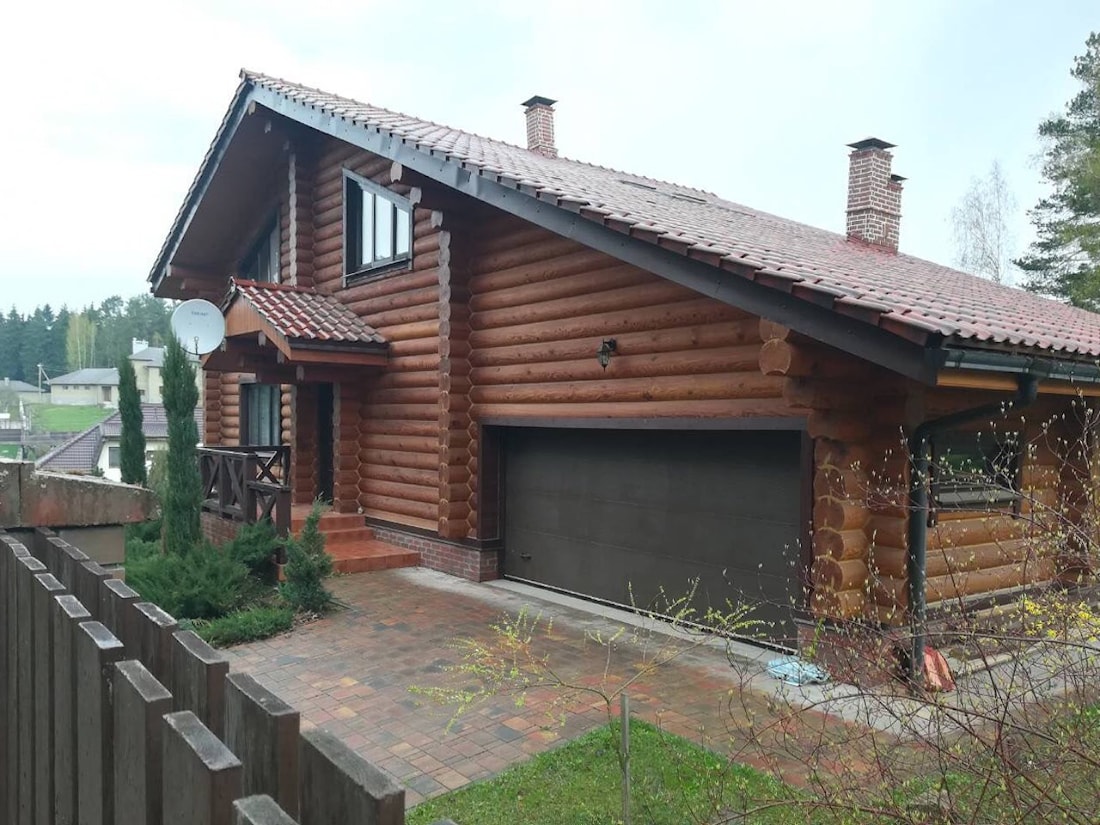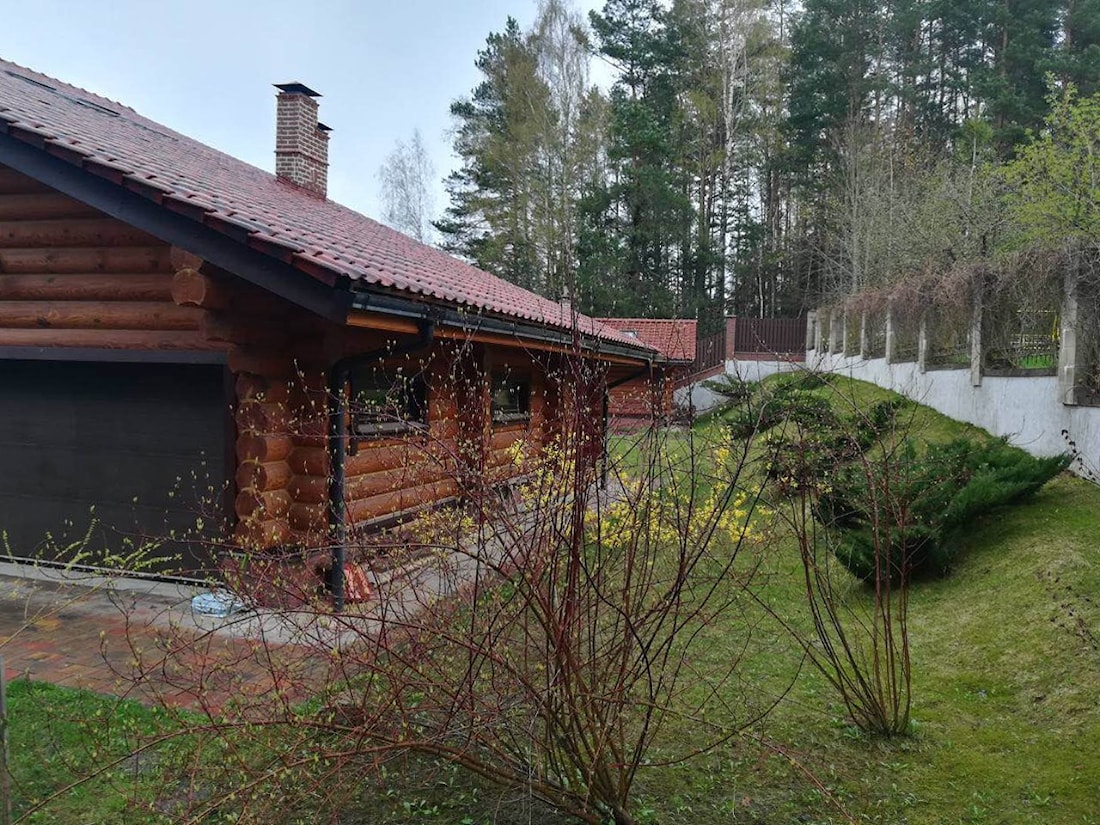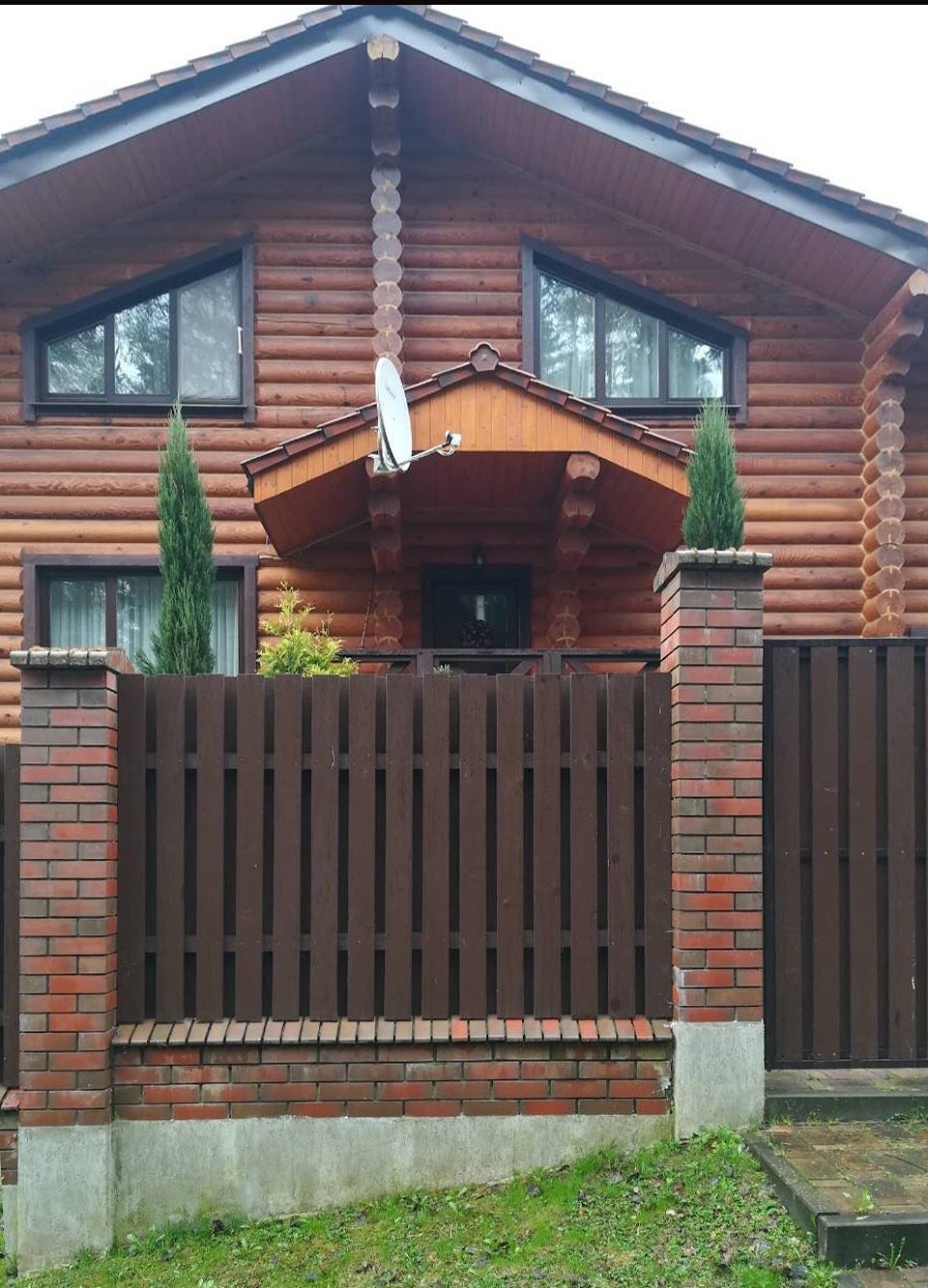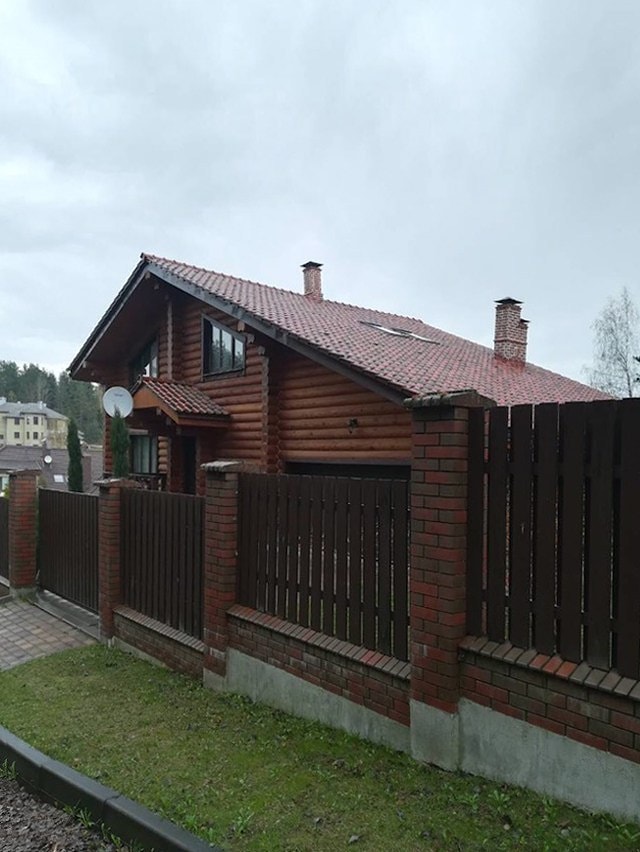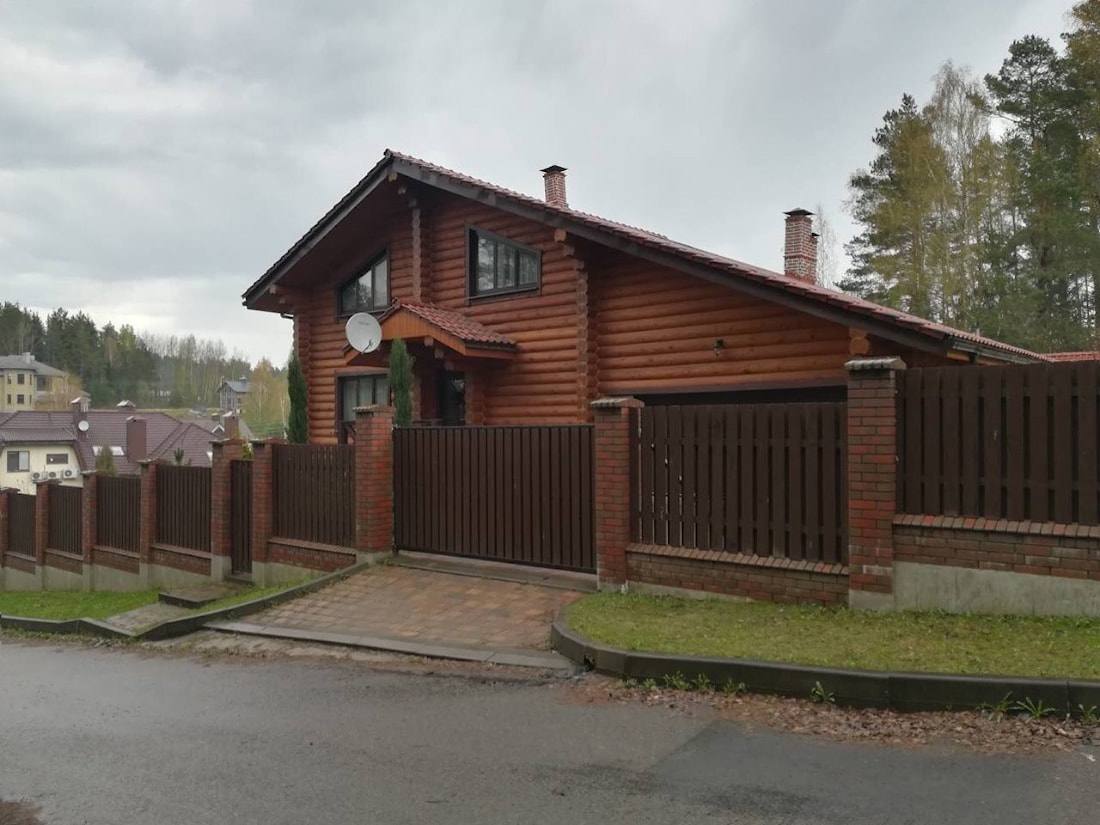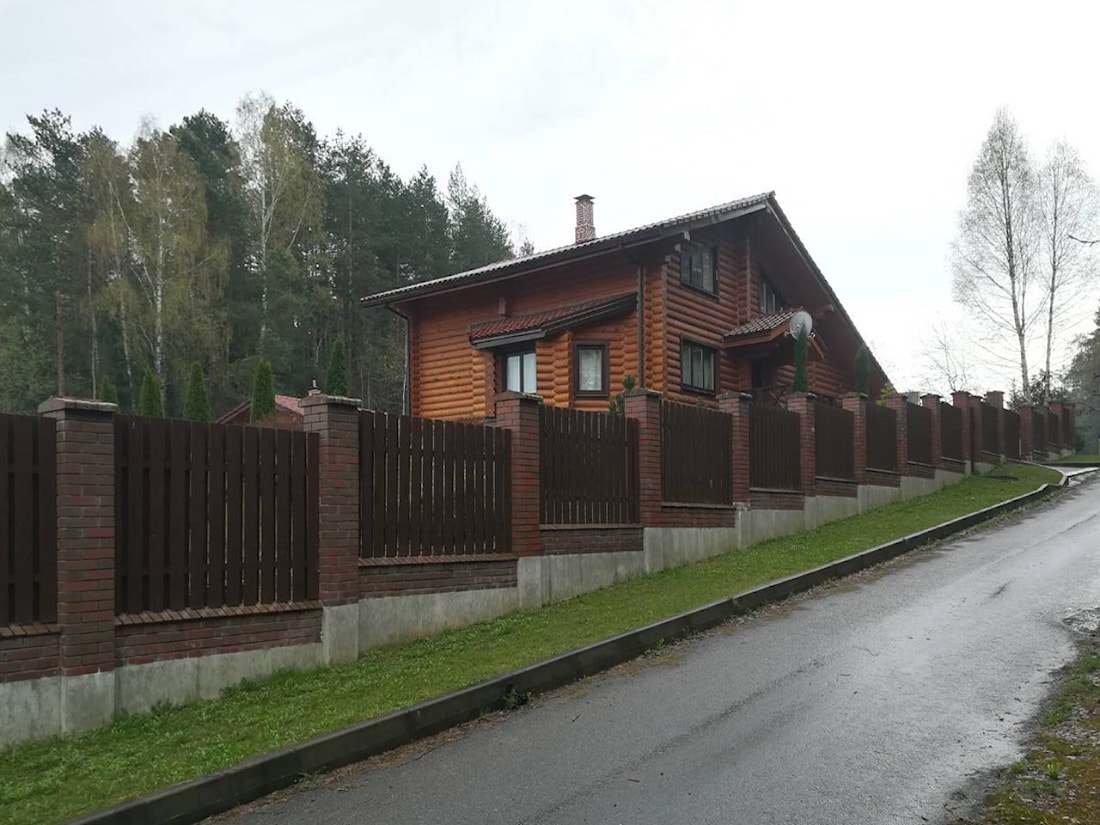 House at the stage of construction: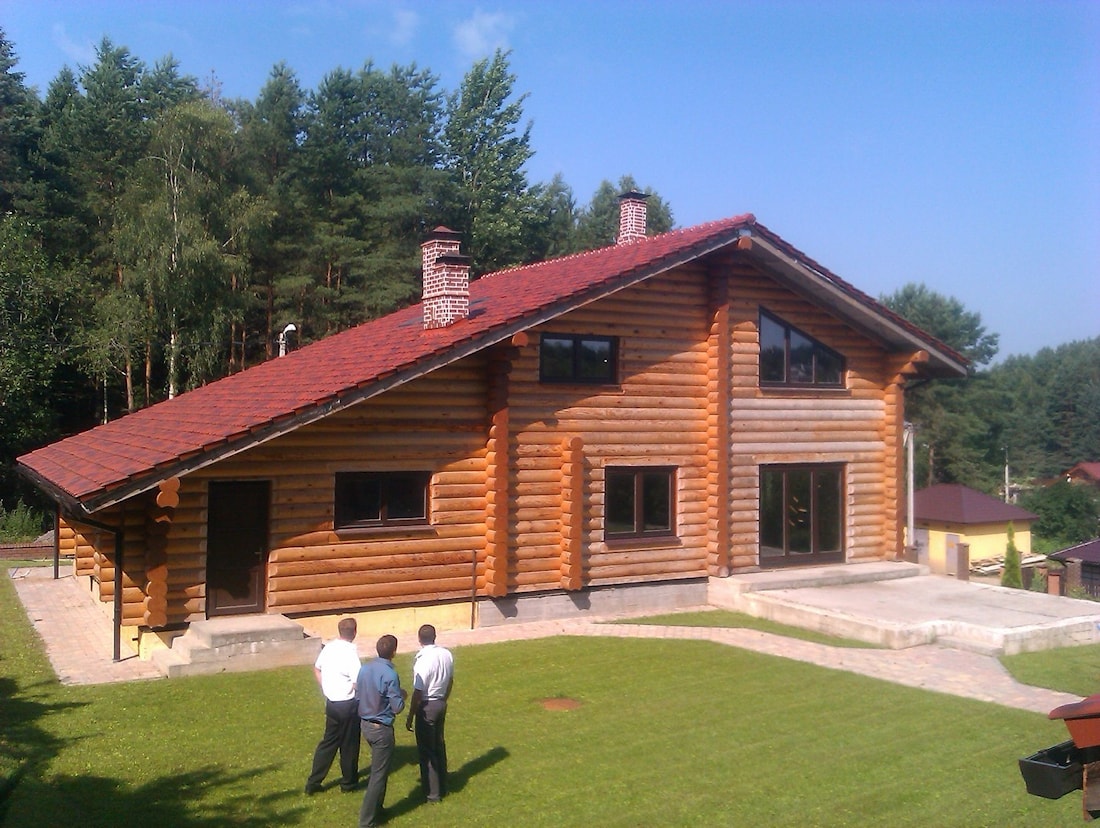 Natural ceramic tile
Roben
accessorizes the house , the walls of the house are painted with light colours
special paints for wood Тikurila
,
attic windows Velucs
fills in completely illumination light of the first floor.
Ground floor plan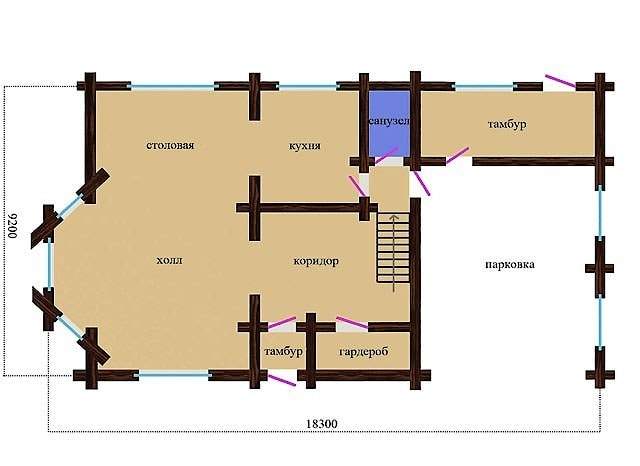 First floor plan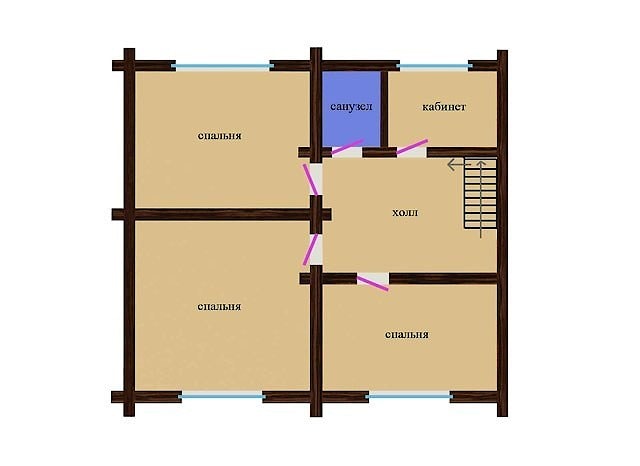 Beautiful, modern house can be for all year living or a seasonal.
Big panoramic windows in this project are visually expanded the space and let more light in.
Optional lighting in building spaces of the first floor is done in consequence of attic windows.
This project looks better if it will be done of a large log - 26 or more centimeters. Large ceramic V-roof makes this house in a traditional style of Swiss cottage at the same time is in effect like a permanent compression apparatus on a wooden carcass.
Matching of wood and ceramics lets to win stability of construction during shrinking of a wooden carcass and to save as high as possible thermal-insulating properties of a log house.
Photos of the interiors of wooden houses can be found here.
73