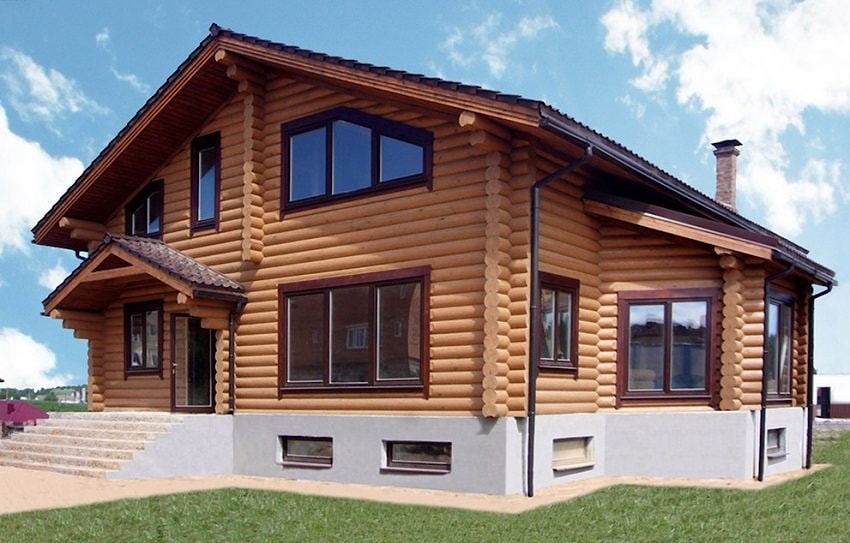 Log home "Armas" could easily become a home for a secret agent who needs to have hidden rooms. These rooms-easy are easy to create on the ground floor of our house.
1.
YOU CAN FIND OUR BEST PROJECTS HERE!
2.
We are happy to present one of our best and most interesting projects here!
3.
See even more projects with different wall materials here.
4.
See the information about wooden house building.
5.
Our wooden houses are truly quake-resisting!

The house of Archiline Log Houses is built from round logs (you can choose other materials: dried profiled timber or glulam, dried rounded logs or logs of natural humidity etc.).
You can see on the log home plan: six rooms, auxiliary rooms, as well as a real winter garden - a place where you can relax after a busy day. The project also includes two fireplaces, which are considered more like an element of interior design, rather than a part of the heating system. In any case, there will be a healthy environment in the house, regardless of the season and time of day.
Log home "Armas" has a total area of ​​243 m², living area is 131.29 m².
It's divided into two floors. Large windows provide enough light on the first floor. Our designers had planned to paint the house with warm colors. And Tikkurilla helped us to do it! The structure looks attractive, friendly and very cozy.
Buy this home and you will get a unique opportunity for your soul to have rest every day!
The main attraction of the wooden house "Armas" is a huge glazed hall. It's enlightened from every quarter of the room: there are four large windows to provide the hall with sunlight. It will be very convenient to rest with an interesting book here or to meet with your family's friends. Adorable kitchen is just here – you don't have to go far to lay the table and bring the dishes.
On the ground floor also a private office is situated.
On the first floor you can find three bedrooms with wardrobe, right for a family of four members.
You'll be glad to have such a lovely and modern house, and your family will certainly appreciate your choice.
The description:
Wooden house "Armas"
The number of rooms
6
Living area
131,29 sq.m.
Total area
234,97 sq.m.
Ground floor area
137,29 sq.m.
First floor area
106,68 sq.m.
The number of floors
2
Wall kit
125,86 cubic meters
Wall kit material,
other variants are acceptable
Rounded log D280, natural humidity
Price for this wooden house *
Please contact us to find out the price of this wooden house in your region
* Prices depend on selected construction materials: rounded log, profiled timber or glued laminated timber
The house model: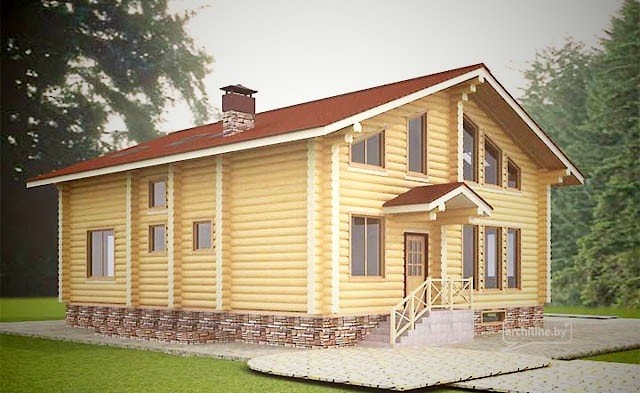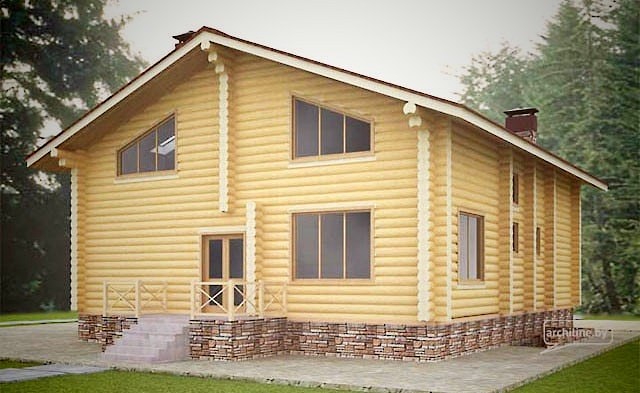 Ground floor layout: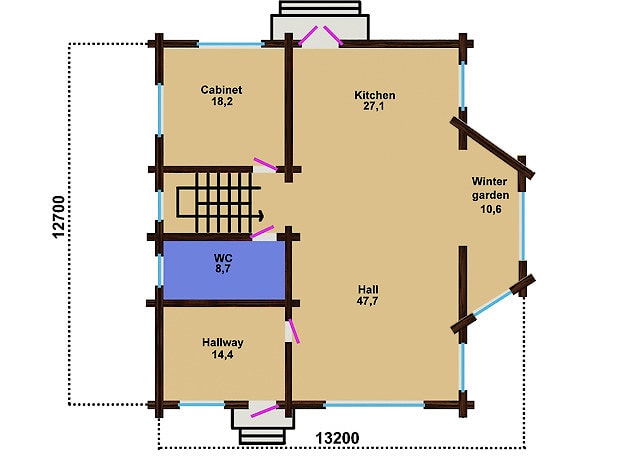 First floor layout: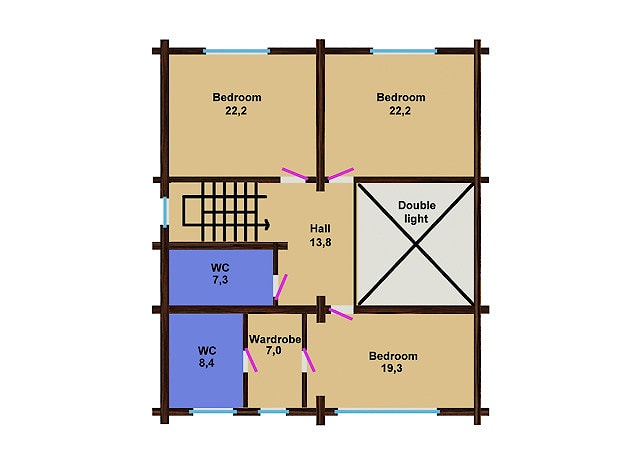 Photos of the interiors of wooden houses can be found here.

Сохранить