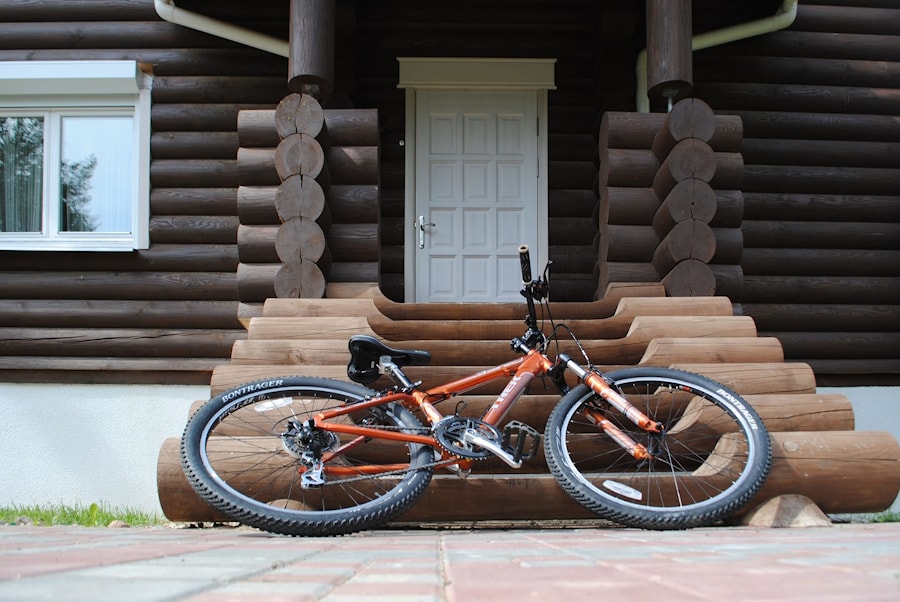 This house is made of logs - dried, rounded, high quality.
If you want to change the material of walls, this project can be executed from dried profiled timber or glued laminated. Actually no matter which wall material will be selected, the main thing is that in this house, everyone will feel completely comfortable.
The living room is very spacious; you can create a movie-zone with a kind of home theater. And you can discuss all the films you wanna watch or have already watched while drinking a cup of tea on the terrace .
1.
YOU CAN FIND OUR BEST PROJECTS HERE!
2.
We are happy to present one of our best and most interesting projects here!
3.
See even more projects with different wall materials here.
4.
See the information about wooden house building.
5.
Our wooden houses are truly quake-resisting!

Our company Archiline Log Houses is ready to offer an attractive price for producing and construction of this house.
Log house "Aulis" has two floors. Its total area - 227.50 m², living space occupies the area of 105.50 m².
Six big rooms will accommodate a large number of guests who will always feel in a warm and convenient place because the walls have a diameter of 26 cm - enough to provide a reliable barrier even the Siberian frost. For the construction of the house you will need around 147.93 cubic meters of logs.
This log house is ideal either for a weekend break, or for a living outside the city. On the ground floor of this wonderful large house there is a big living room, a kitchen with access to the veranda where you can have breakfast and organize family evenings in summer , a toilet, a pantry and a guestroom. On the first floor there are 4 more bedrooms. The living room can be equipped according to your wishes: you can add a fireplace or a bar for your guests.
In winter, log house "Aulis" will warm you up and in summer its wooden walls will keep coolness and save you from the annoying sun. "Aulis" house model is convenient, harmonic and will be a real fotress for each member of your family.
| | |
| --- | --- |
| Number of rooms | 6 |
| Living area | 105,50 sq.m. |
| Total house area | 227,50 sq.m. |
| First floor area size | 136,00 sq.m. |
| Second floor area size | 91,50 sq.m. |
| Roof area size | sq.m. |
| Number of floors | 2 |
| Walls kit | 147,93 cubic meters |
| Walling, other variants are acceptable | Rounded log D260 natural humidity |
| Price for this wooden house * | Please contact our country dealer to find out the price of this wooden house in your region |
| * Prices depend on selected construction materials: rounded log, profiled timber or glued laminated timber | |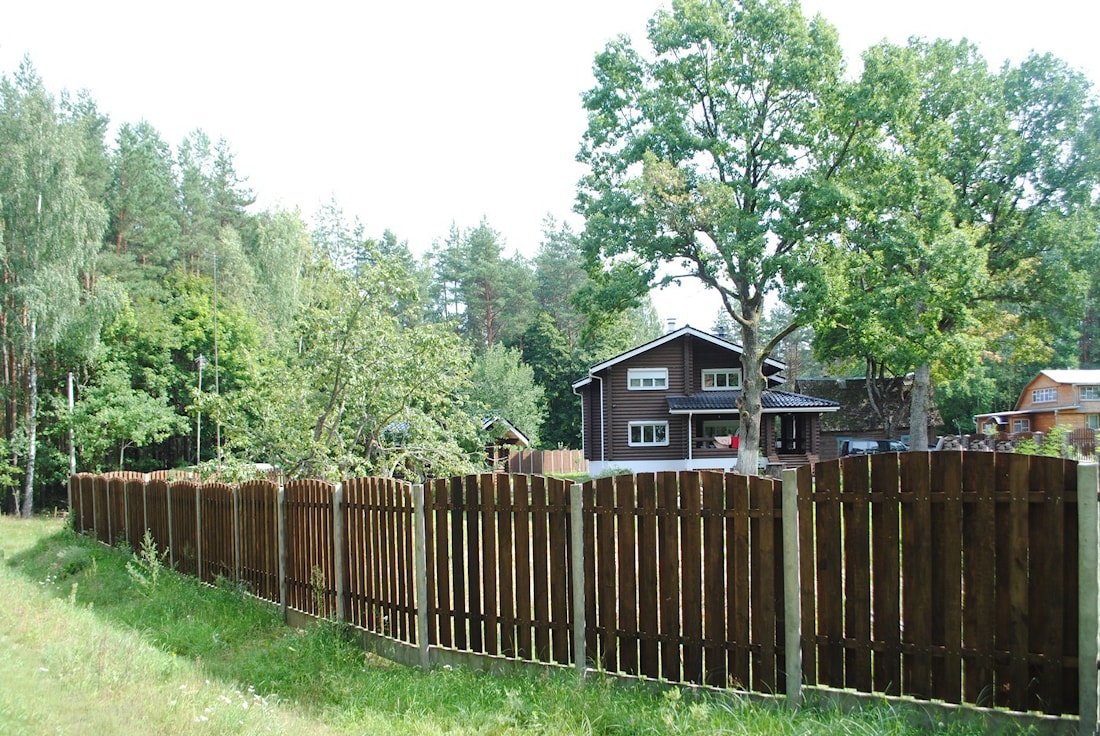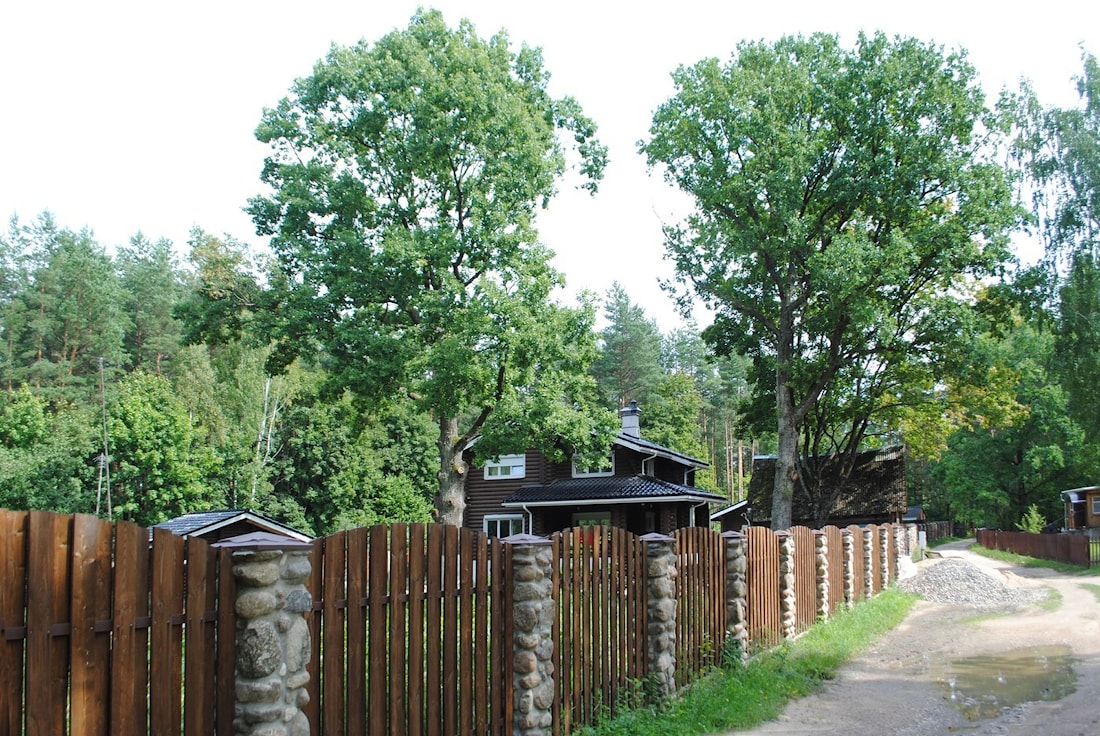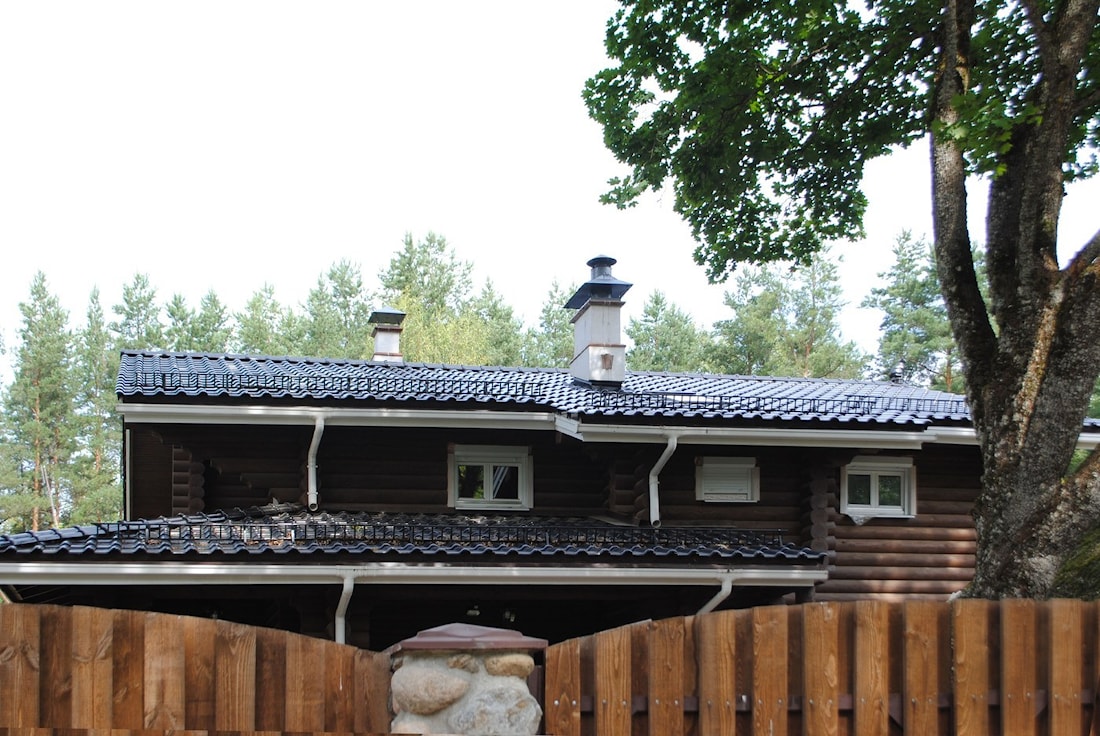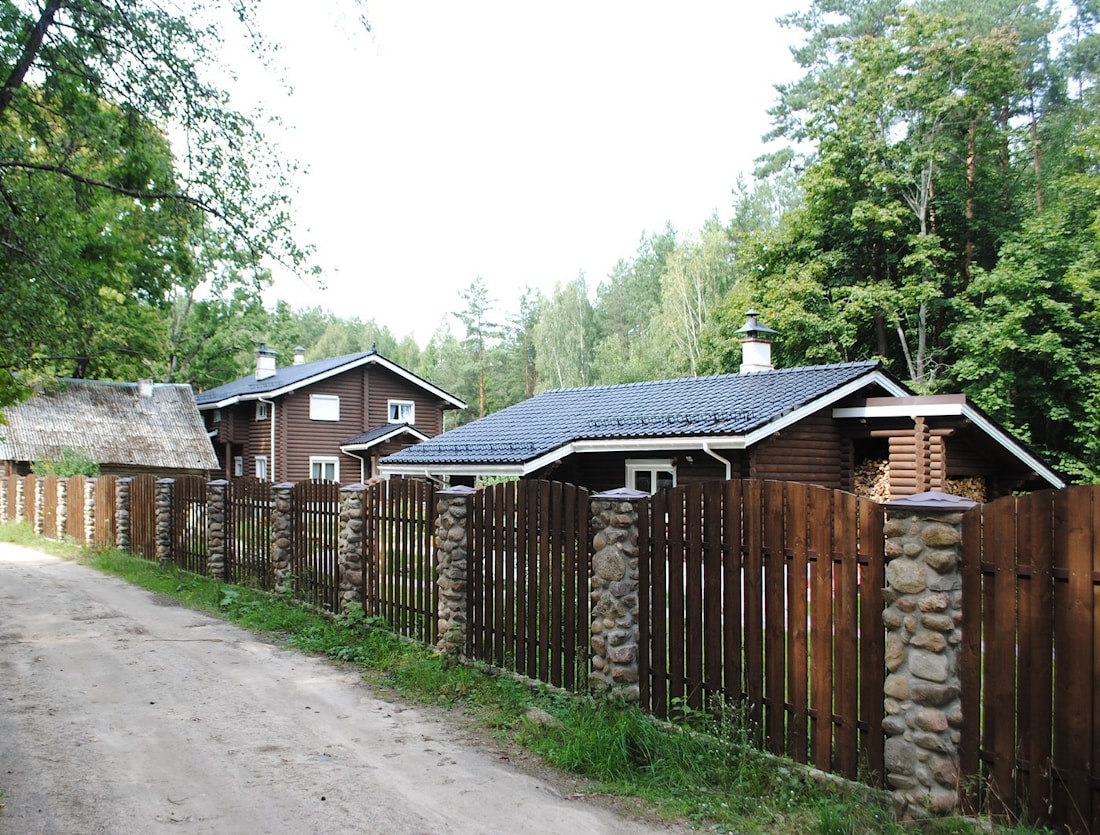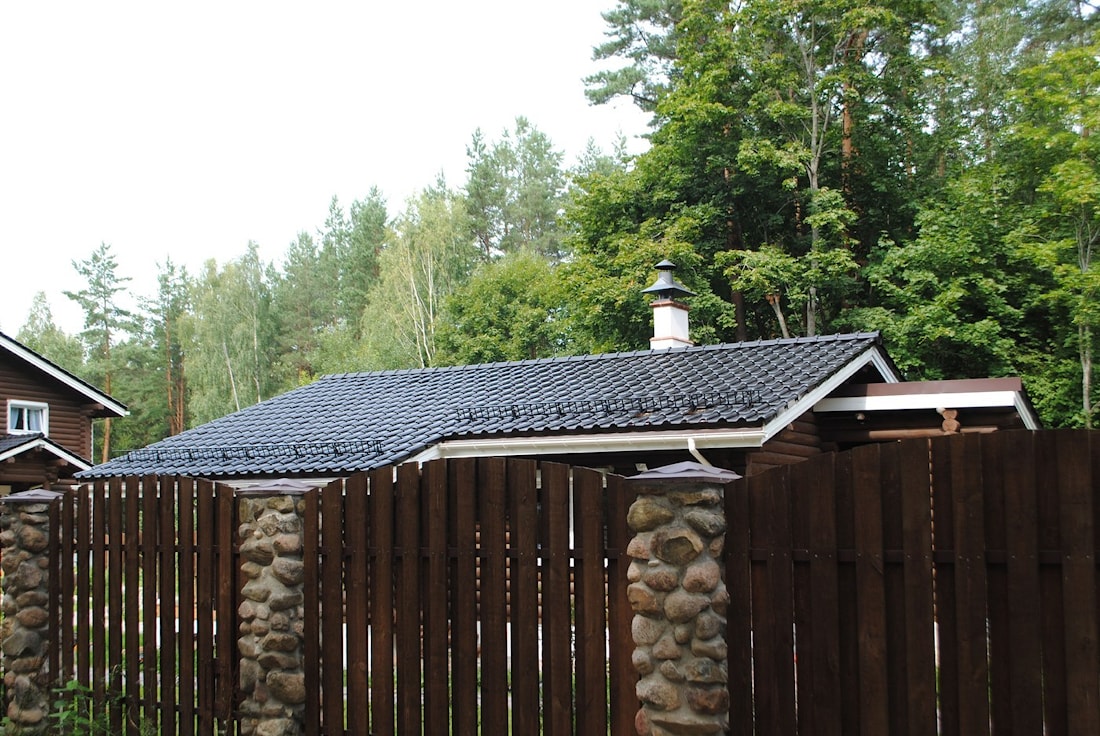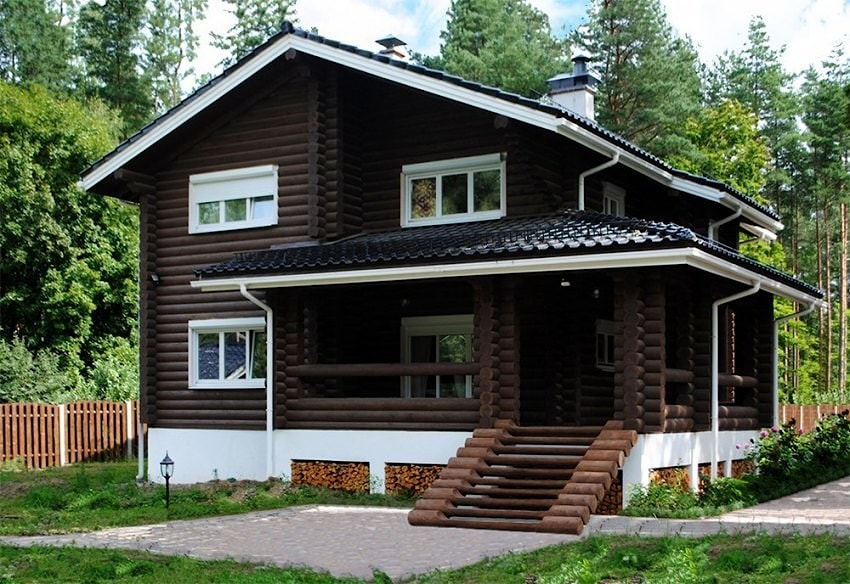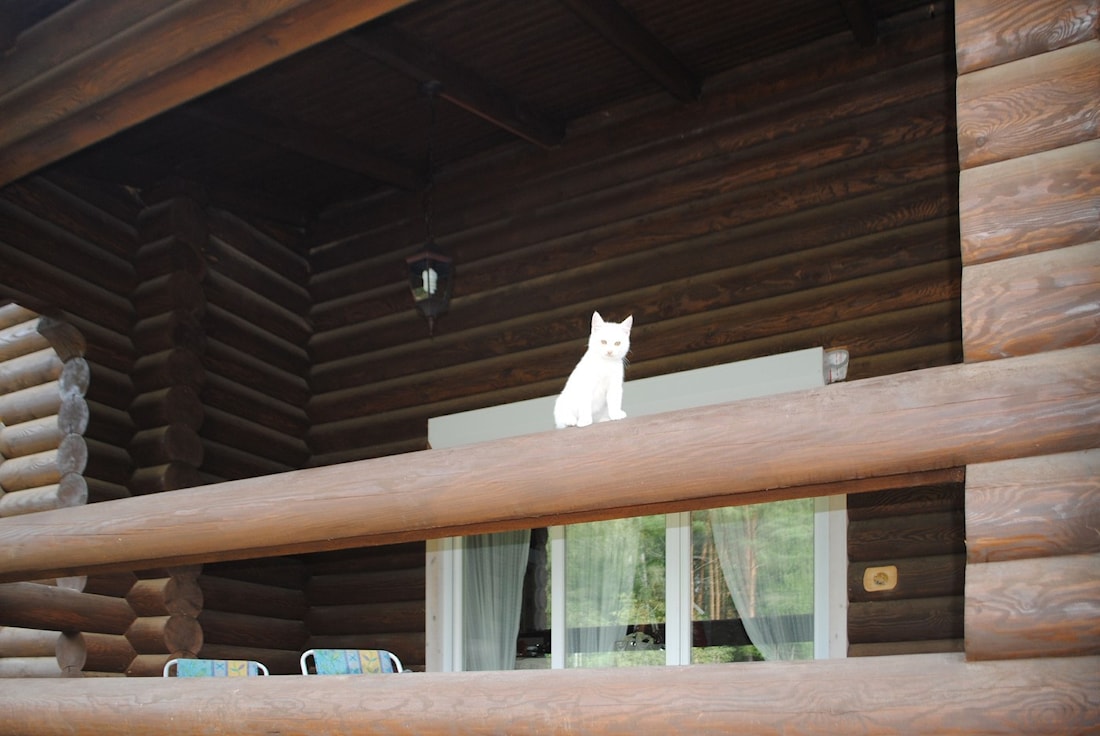 Garden-house: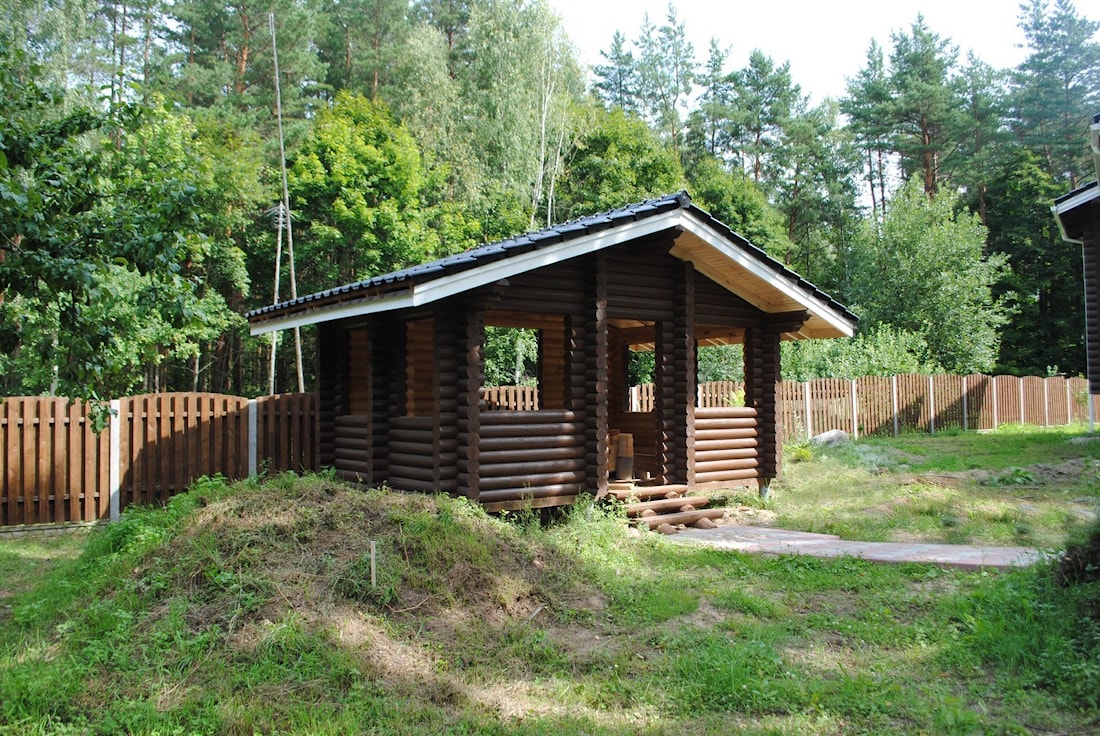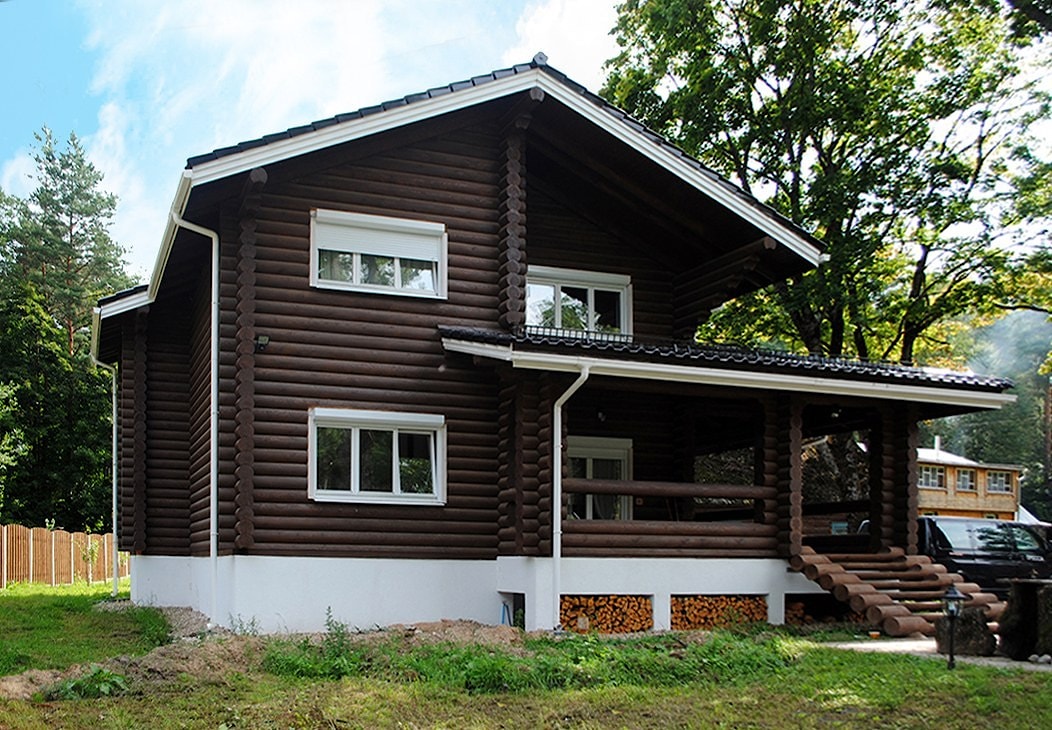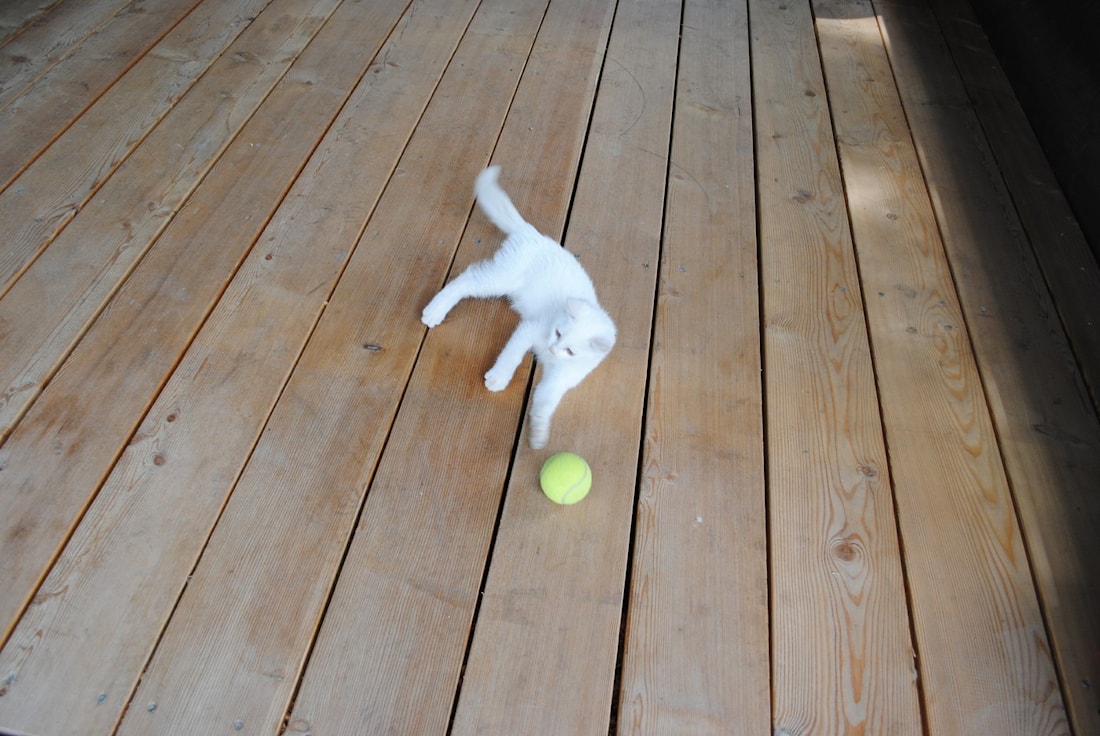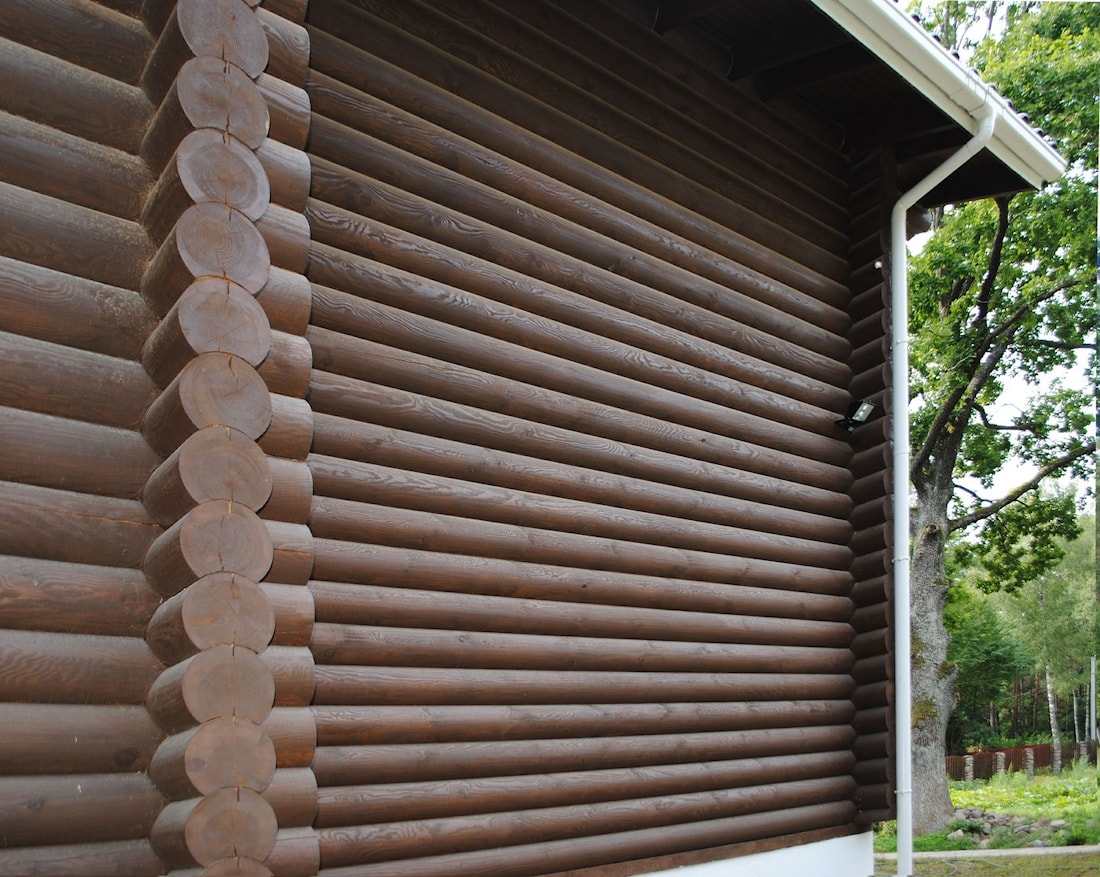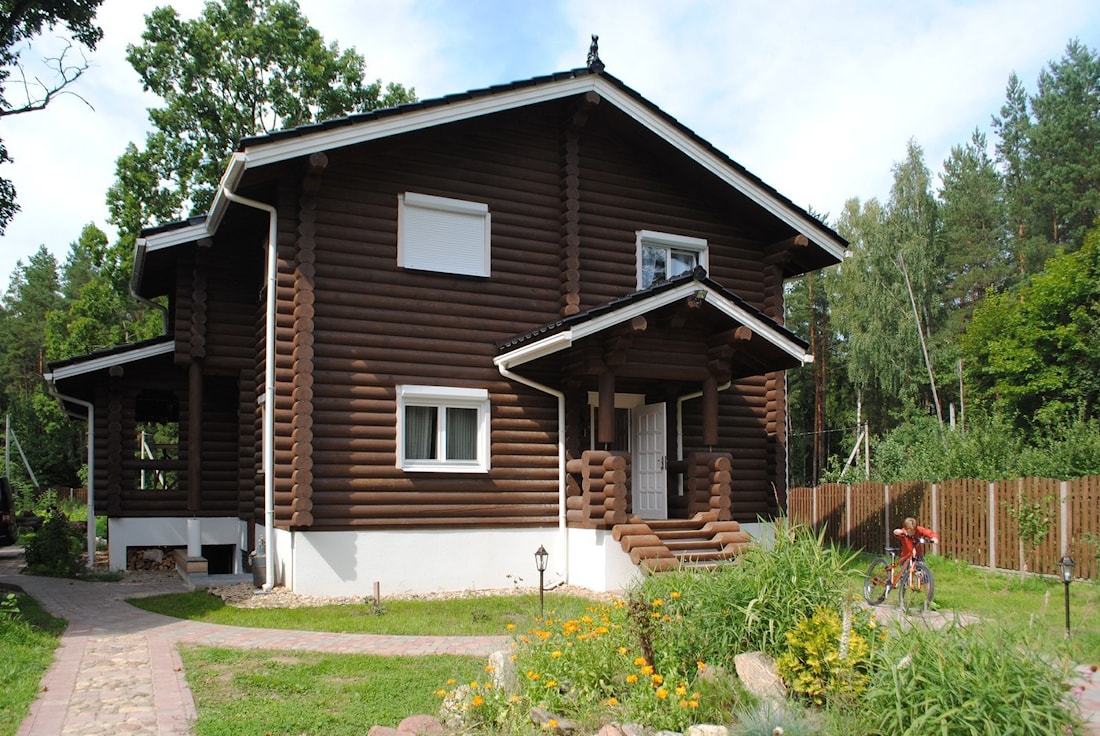 Designer concept of this project was done with a wide range of colors, production Tikkurila, lining brick and tile Reuben.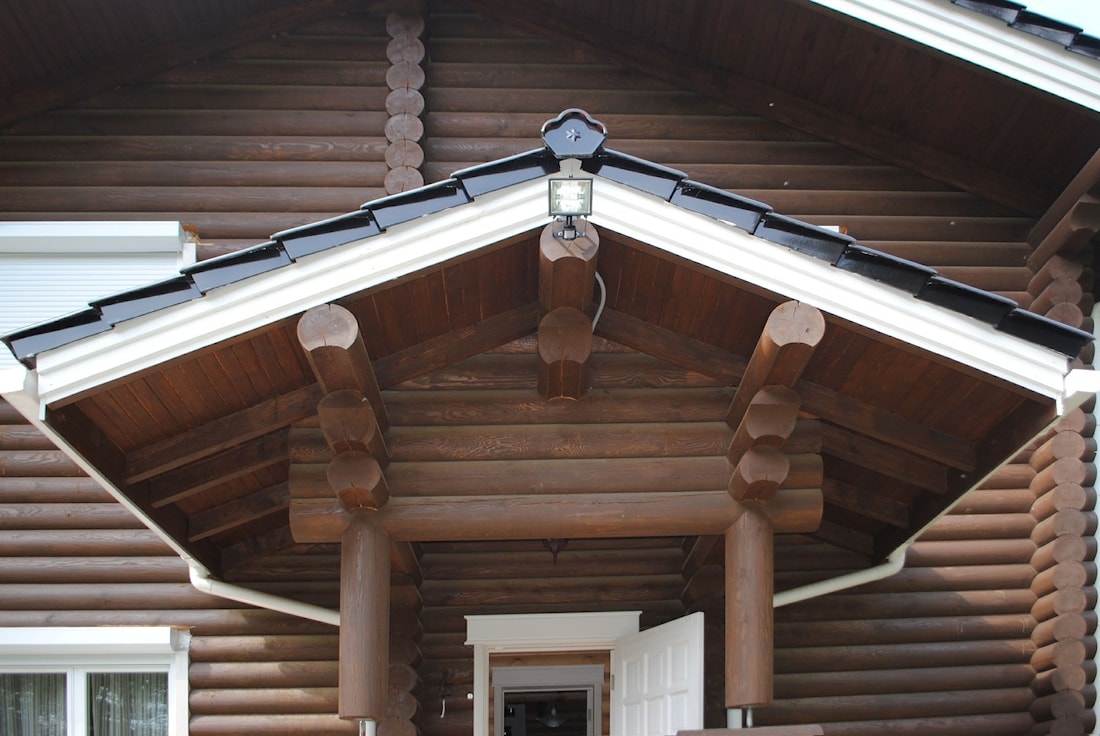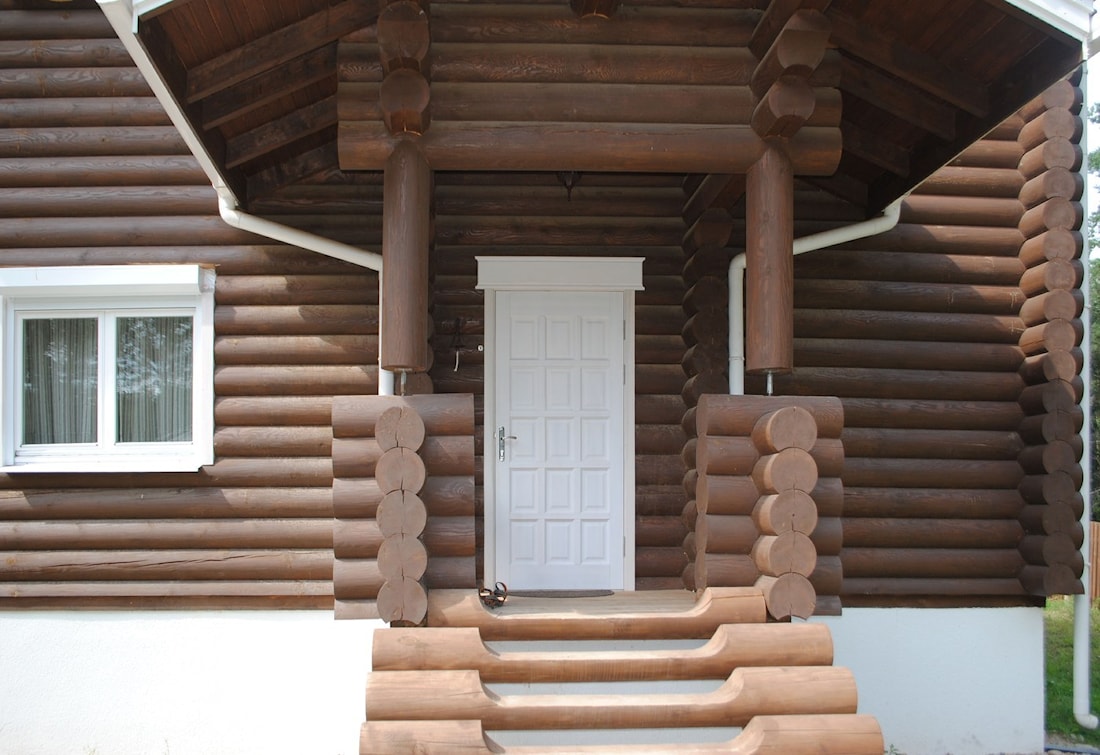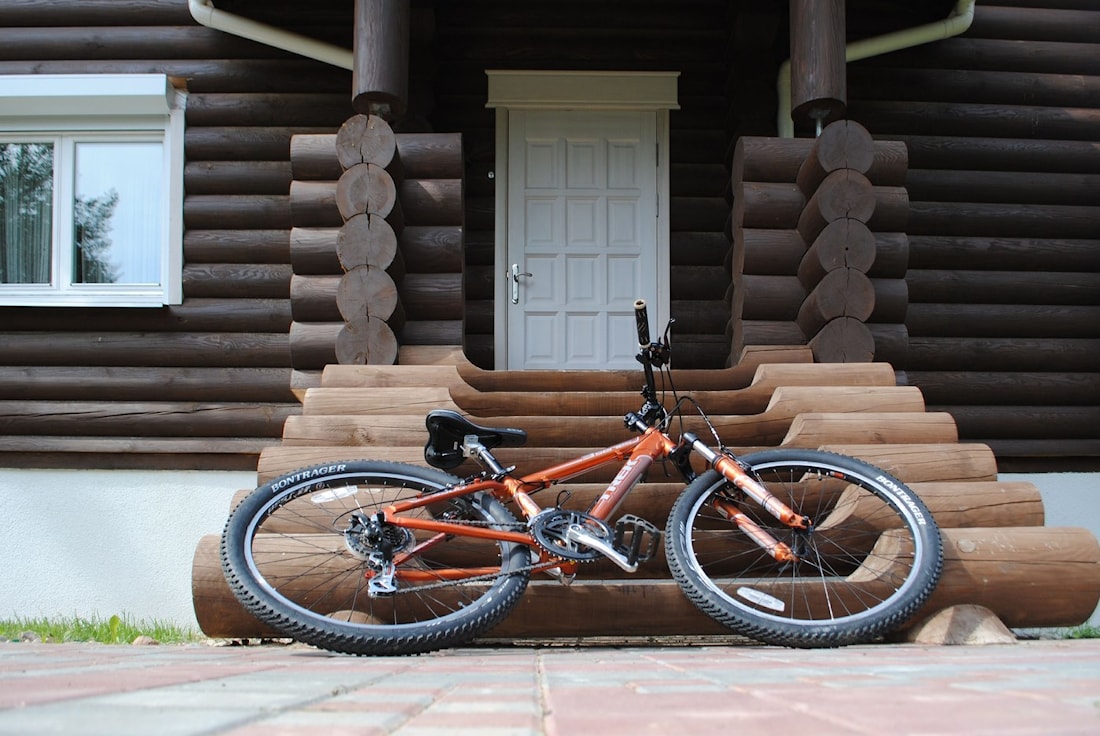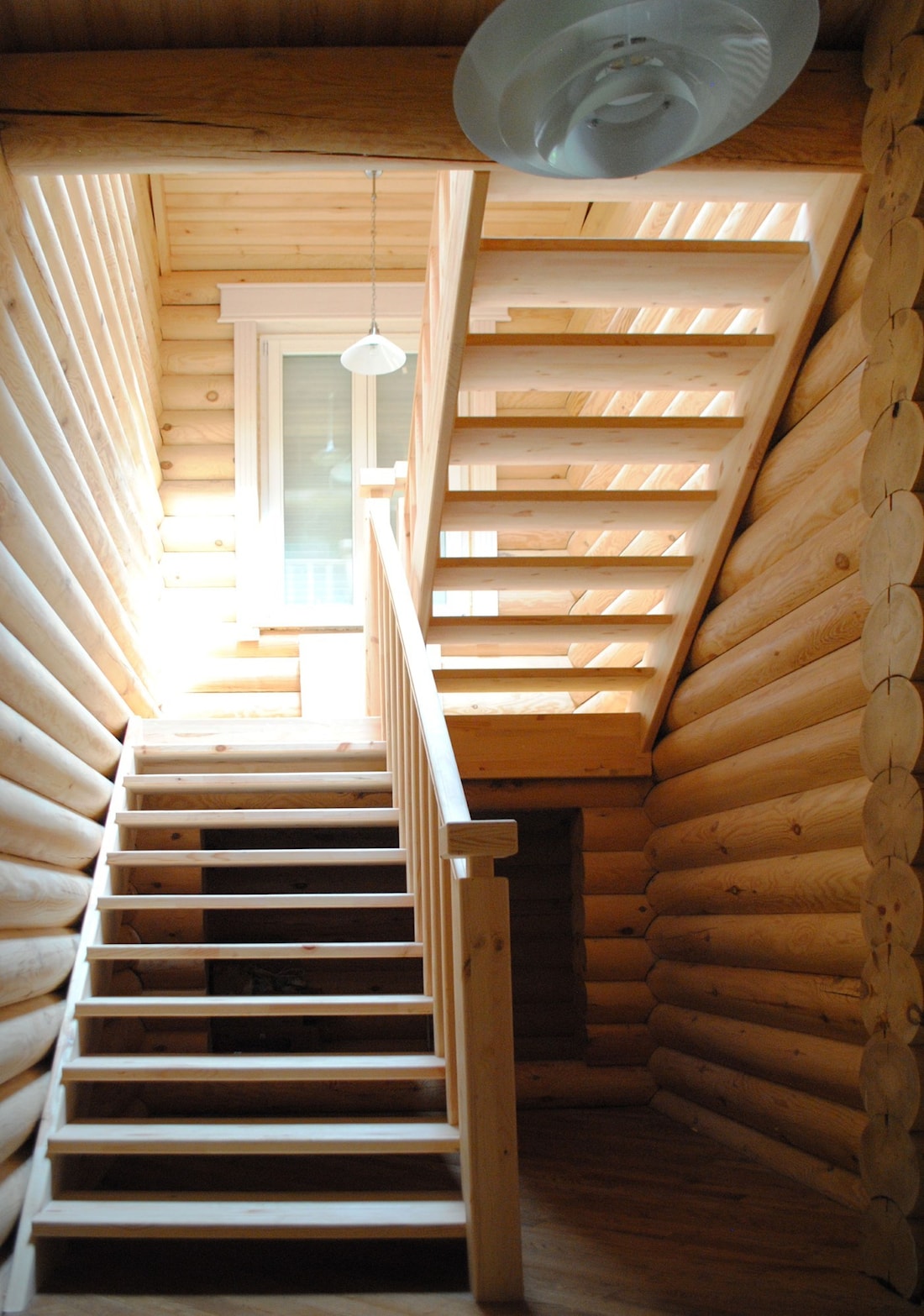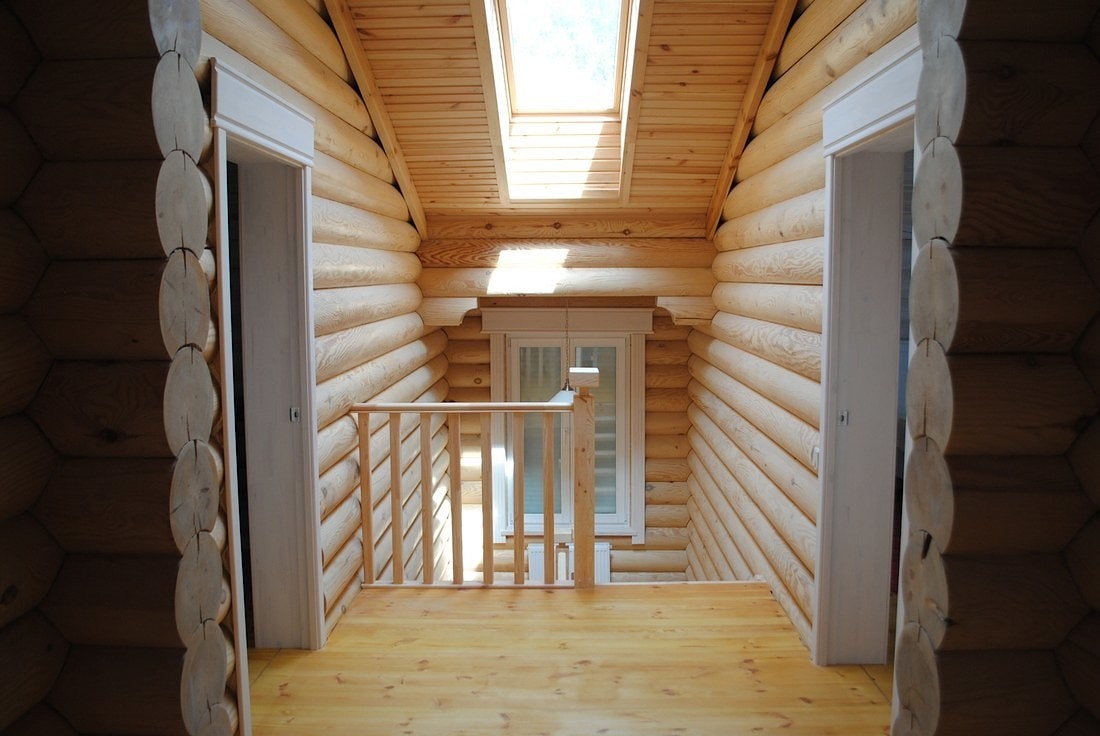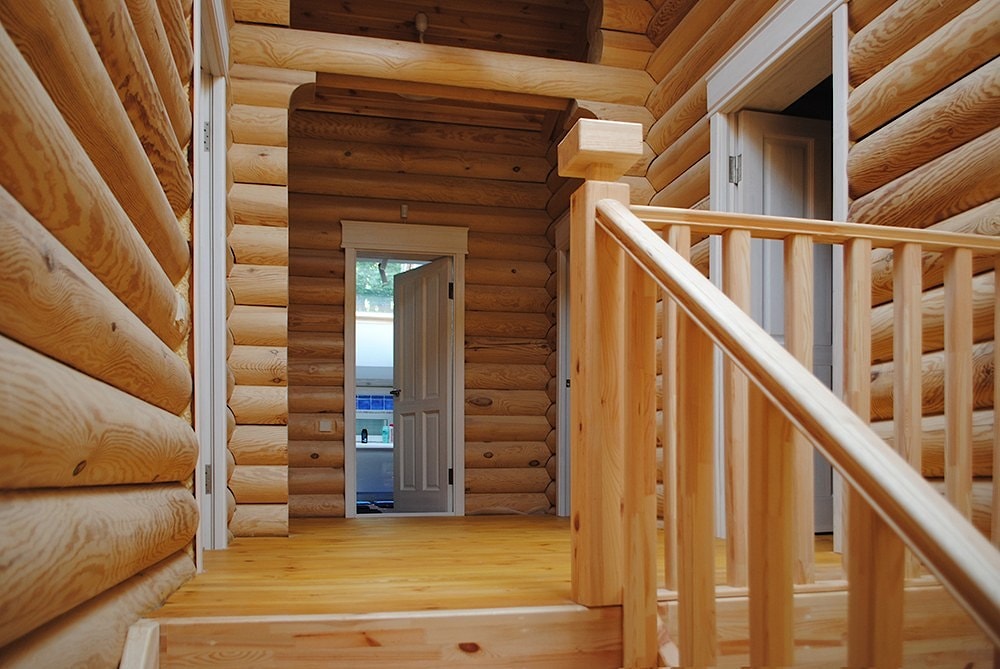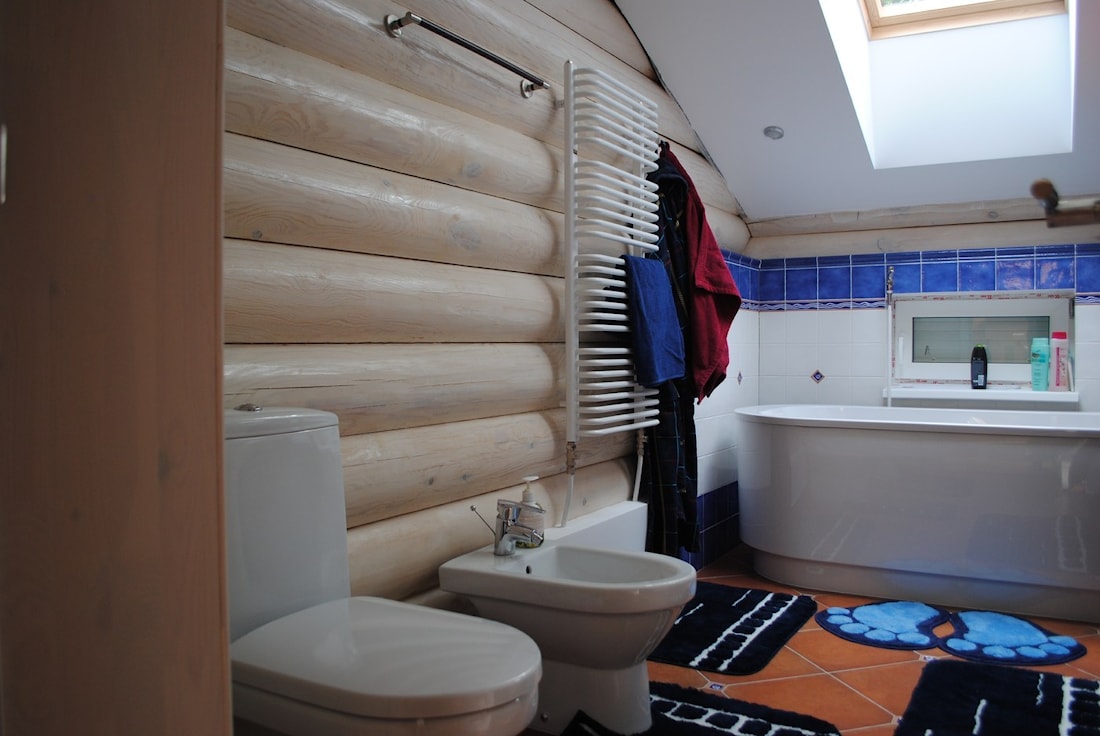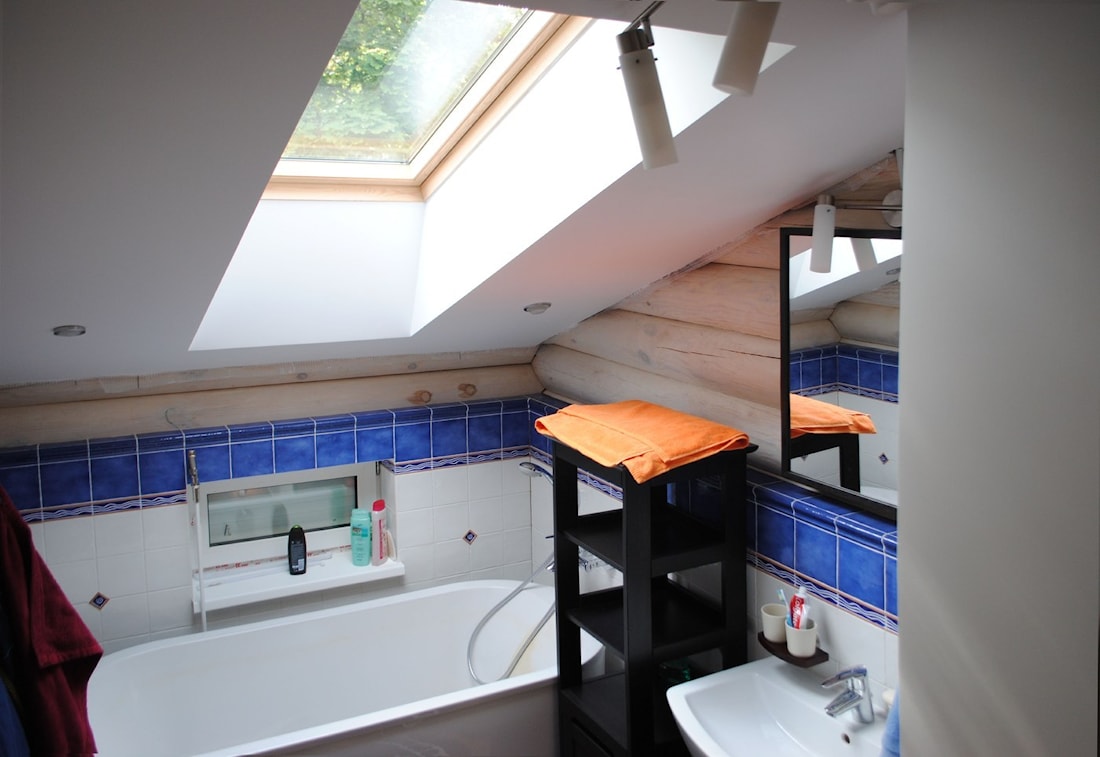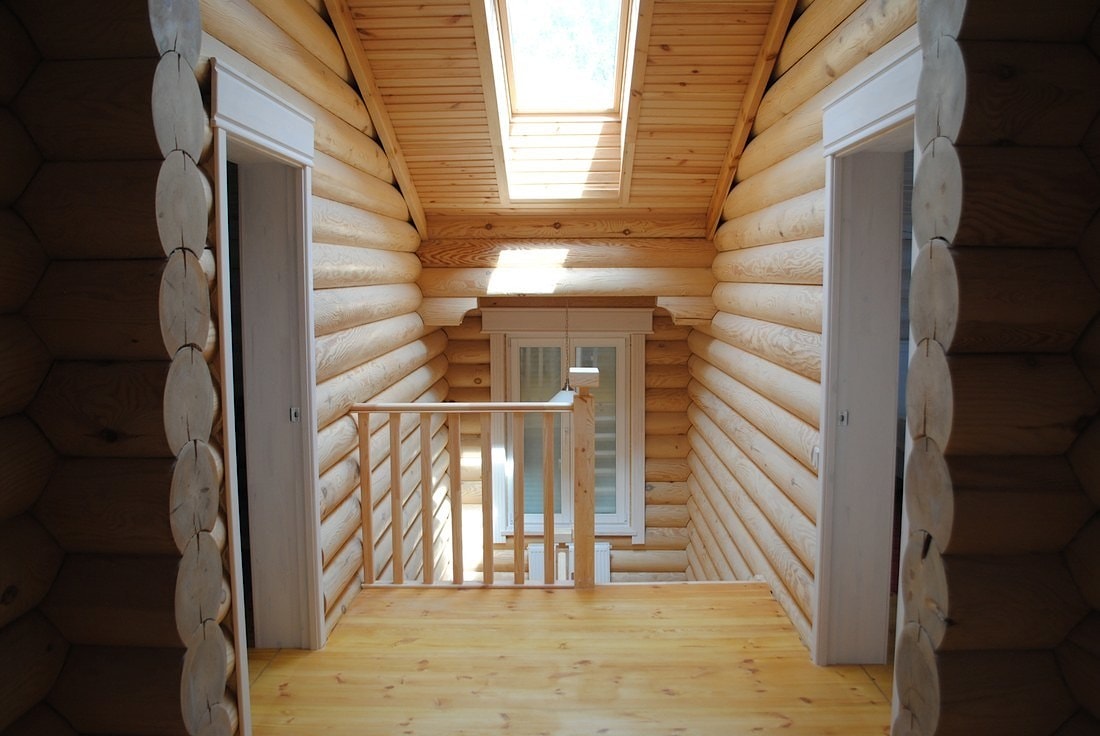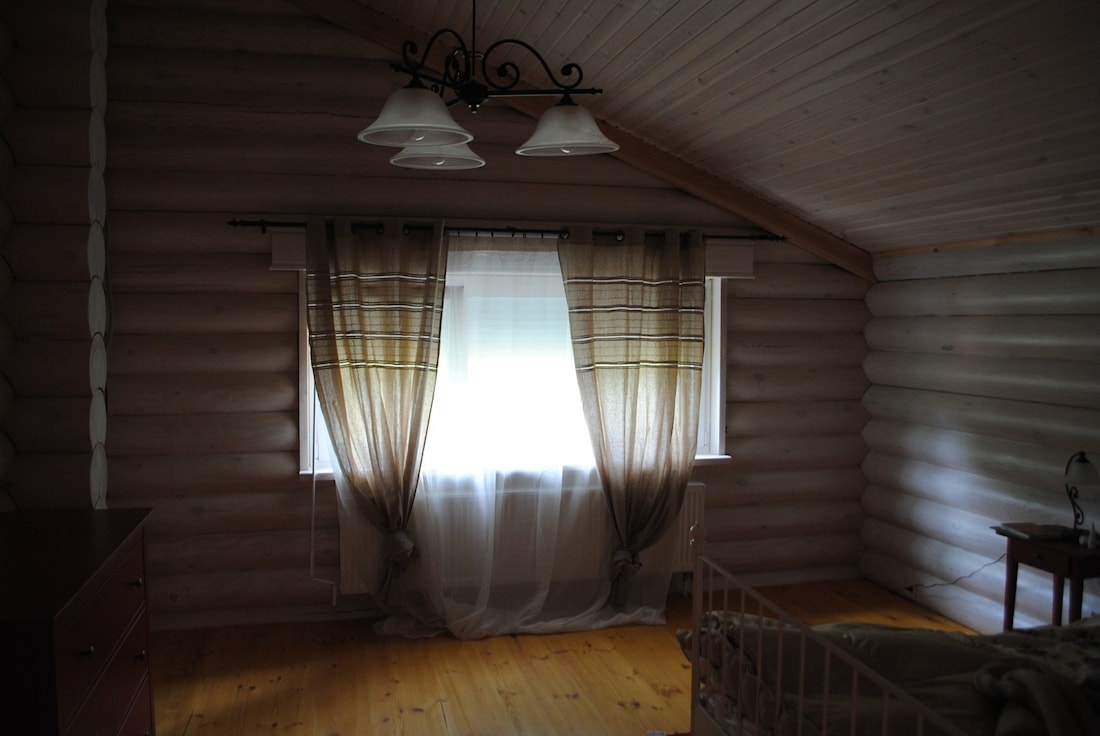 Sauna: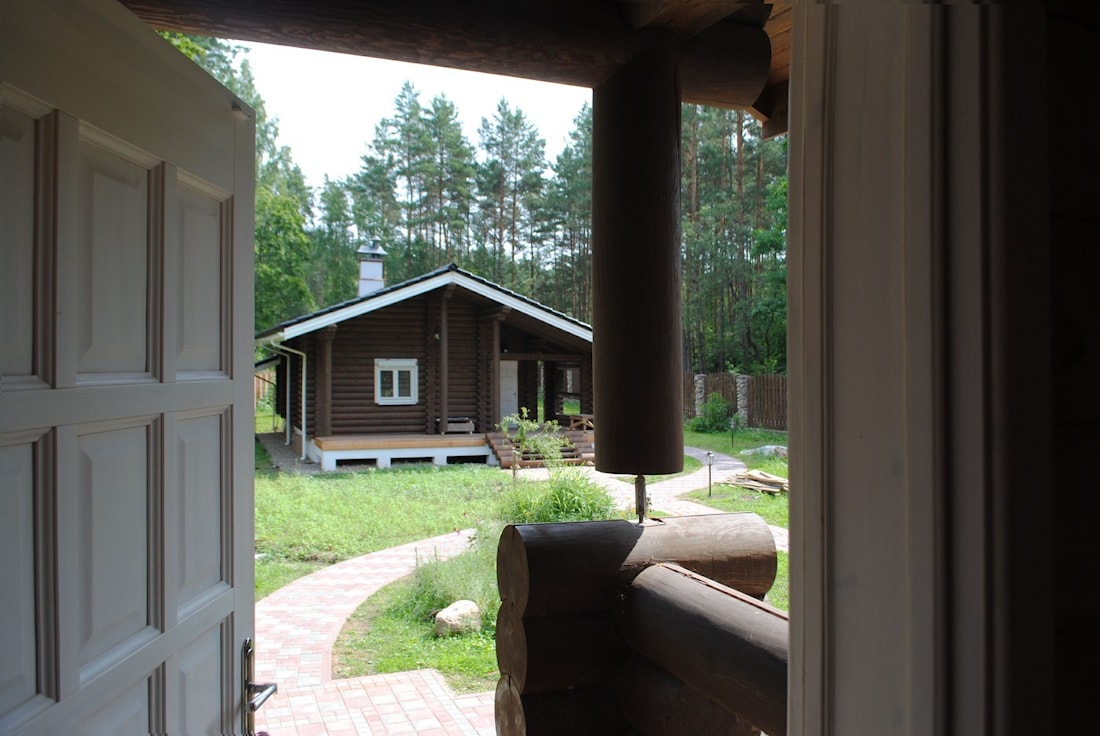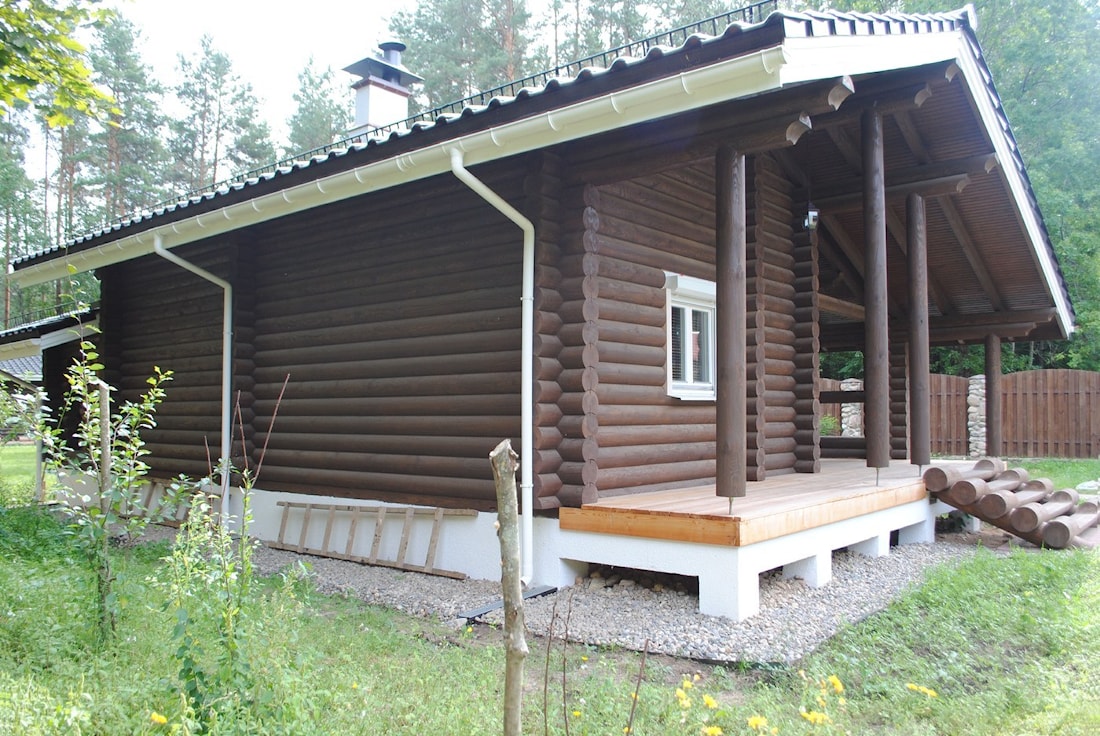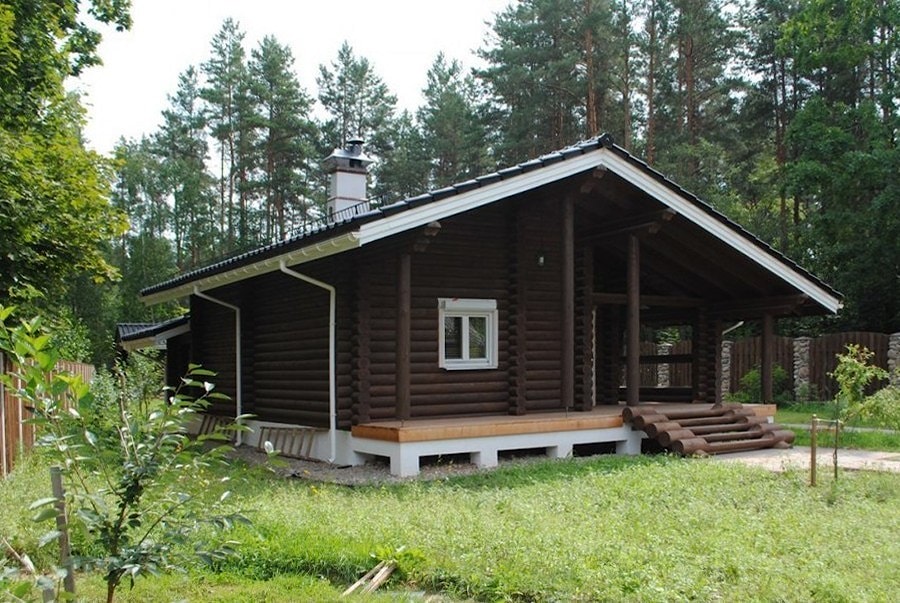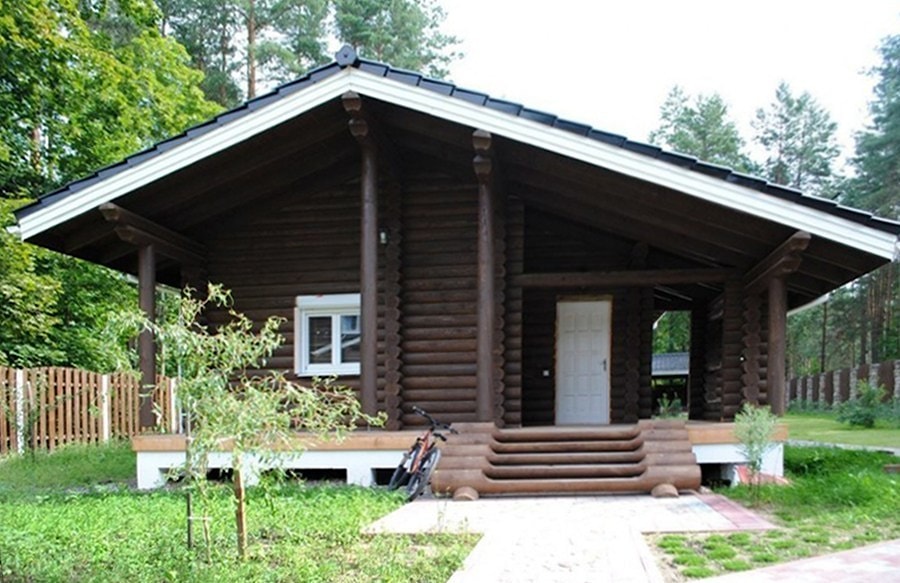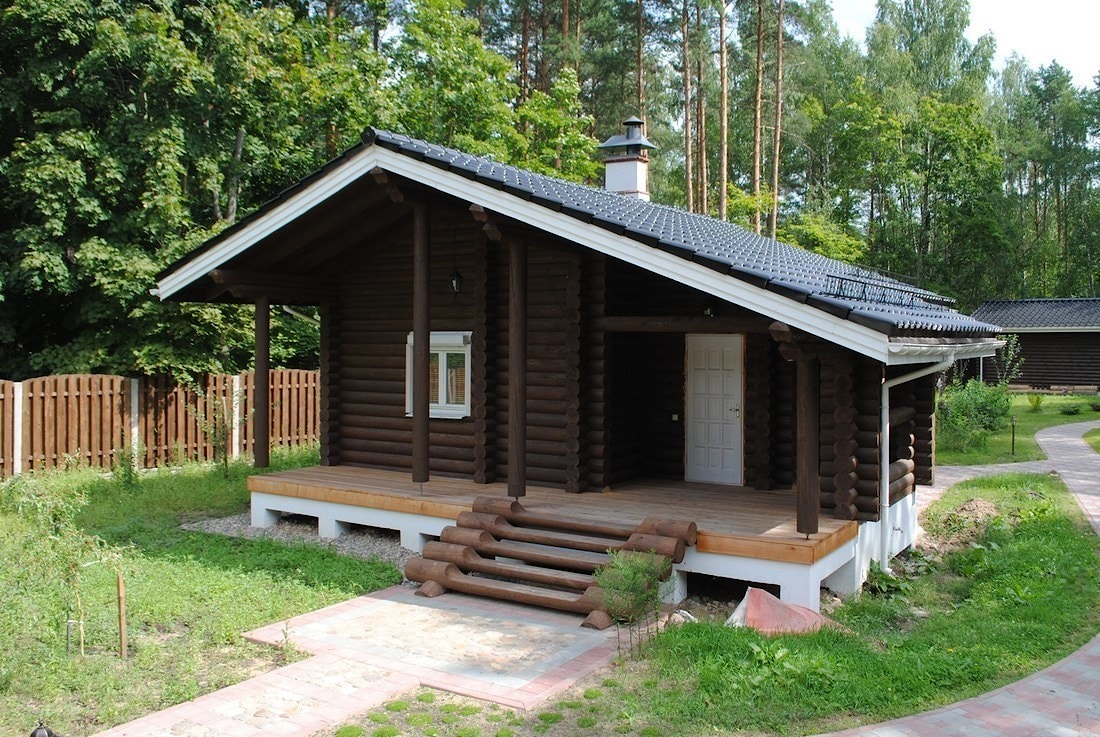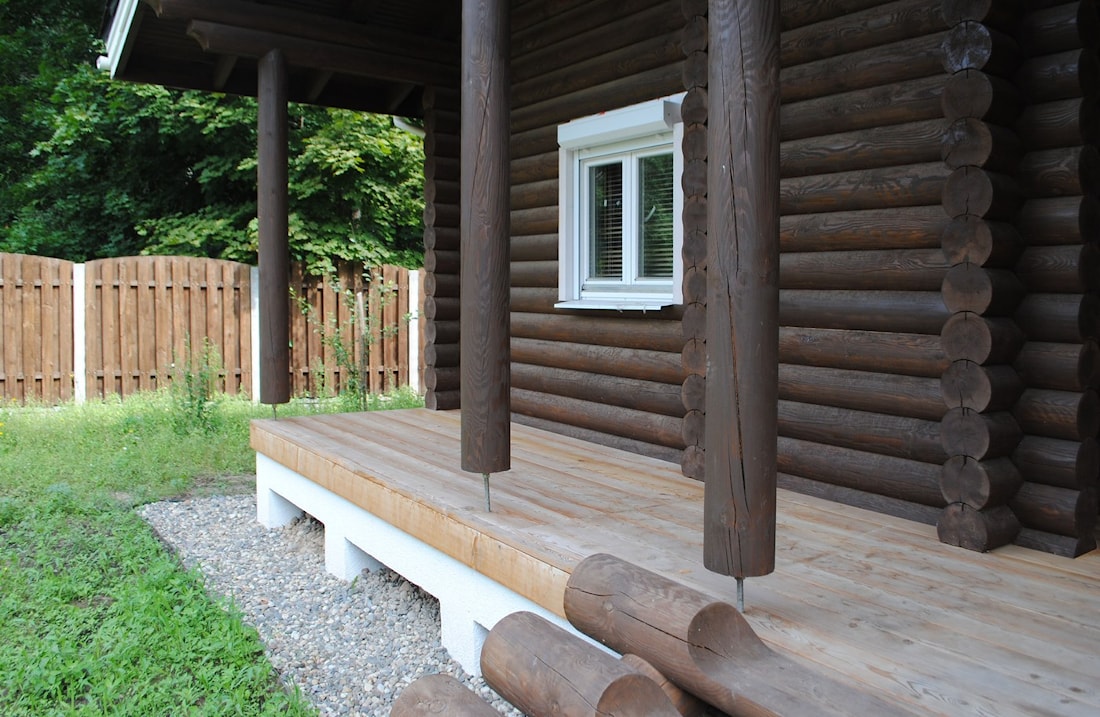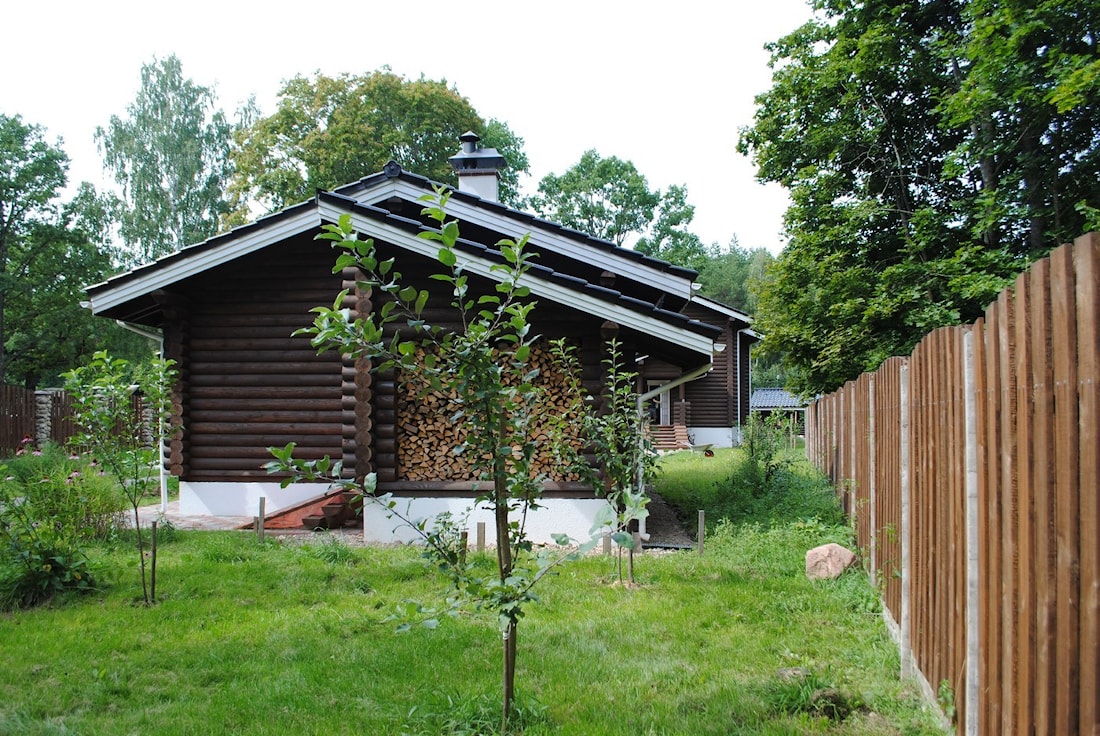 Car port:
Ground floor layout: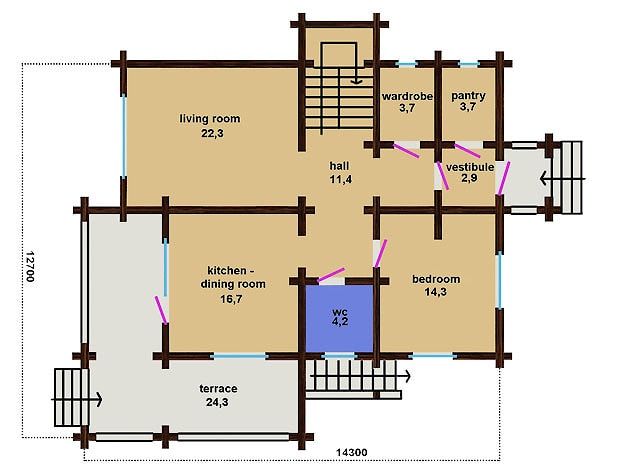 First floor layout: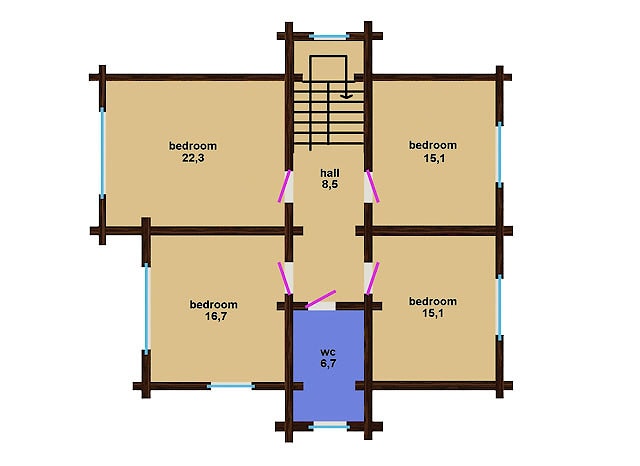 Photos of the interiors of wooden houses can be founded here.