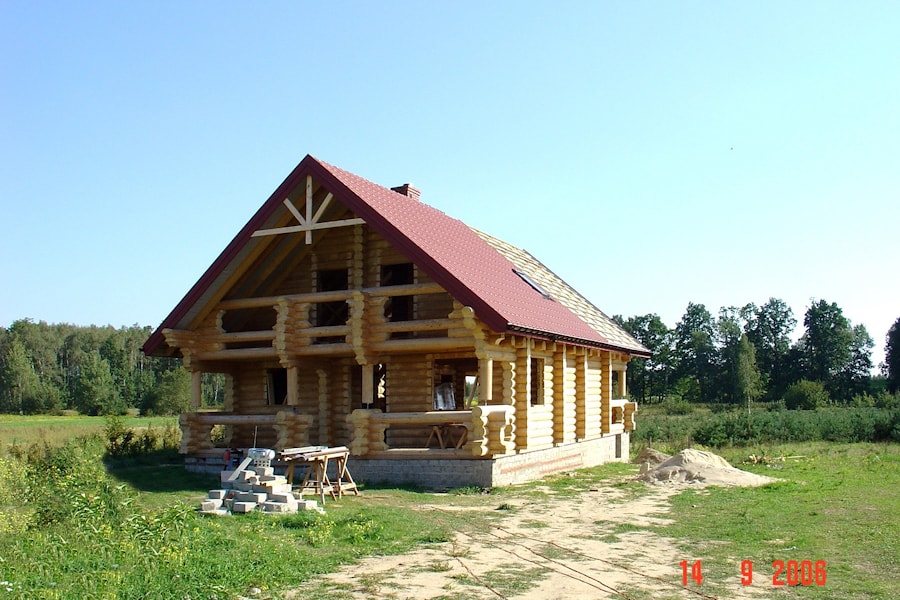 Eco timber country house : prefab timber house kit "House 192" - total area 192 square meters
This is a wonderful country house made from rounded logs. The main advantage of this particular house is that it has lovely balconies and terraces on both sides of the house. If the house stands with it's front side to the east and its backside turned to the west, you'll be able to enjoy sunrises and sunsets sitting on one balcony or the other and having a cup of coffee or a glass of a good wine. On the ground floor there are spacious living room with a kitchen, one small bedroom, a long hall, toilet and bathroom. First floor has three bedrooms: one of them has an area of 18 square meters, a separate wardrobe and bathroom. Two others are a bit smaller: both of them have 15 square meters. All bedrooms have the access to the balcony.
The description:
| | |
| --- | --- |
| The number of rooms | 5 |
| Living area, m2 | 68,90 sq.m. |
| Total area, m2 | 166,00 sq.m. |
| Roof area, m2 | 196,00 sq.m. |
| The number of floors | 2 |
| The first floor area, m2 | 83,00 sq.m. |
| The second floor area, m2 | 83,00 sq.m. |
| Wall kit (squared profiled timber 160х150mm), m3 | 94,72 |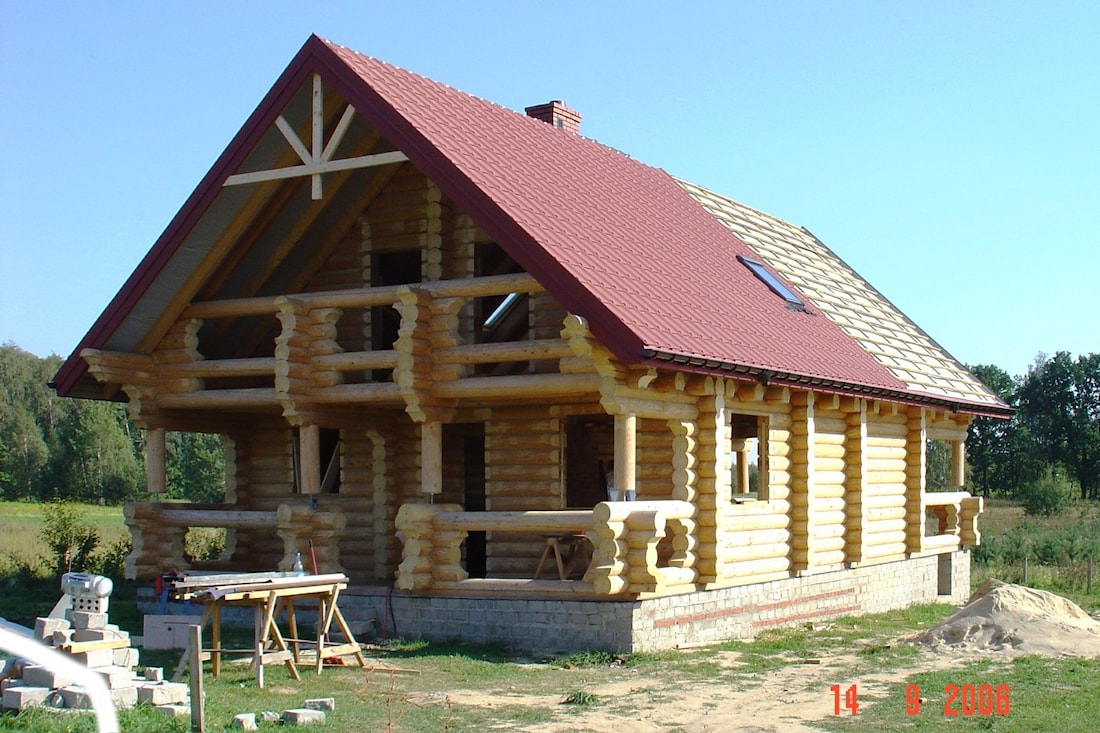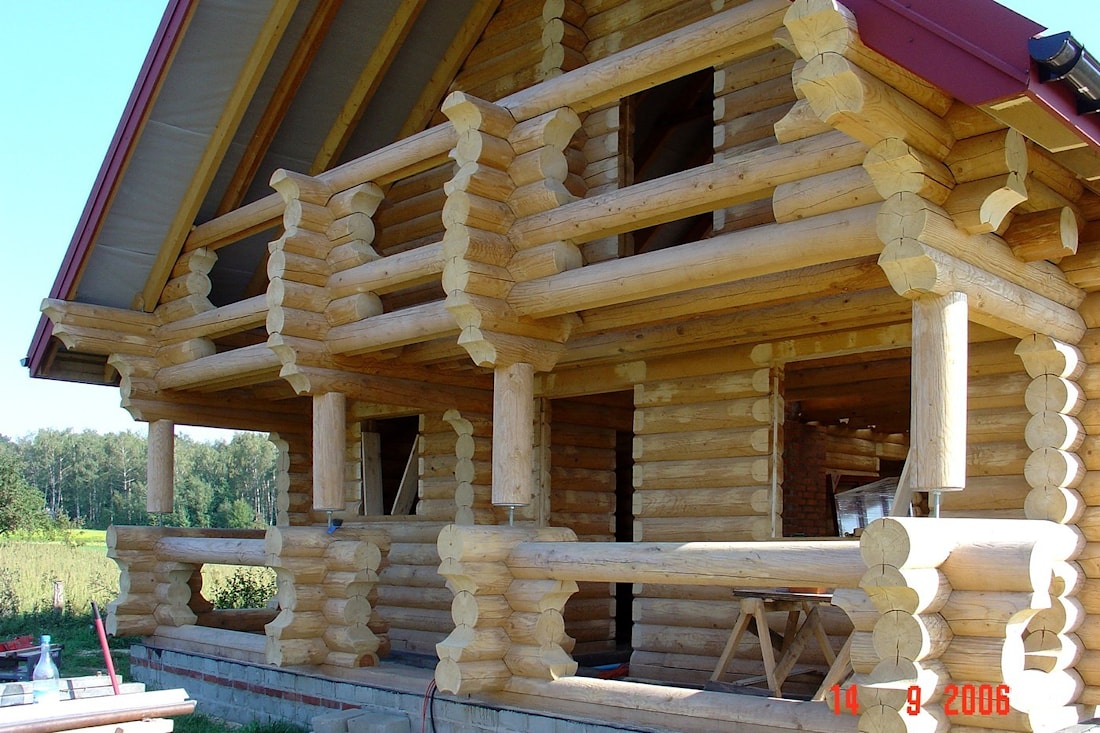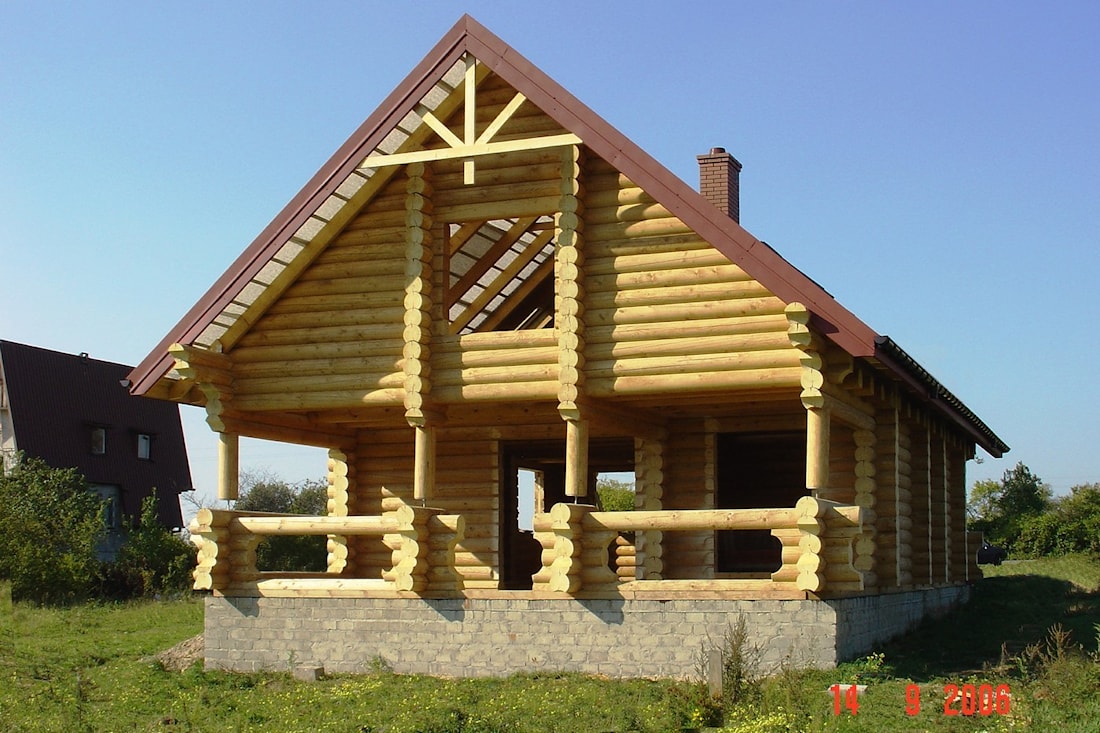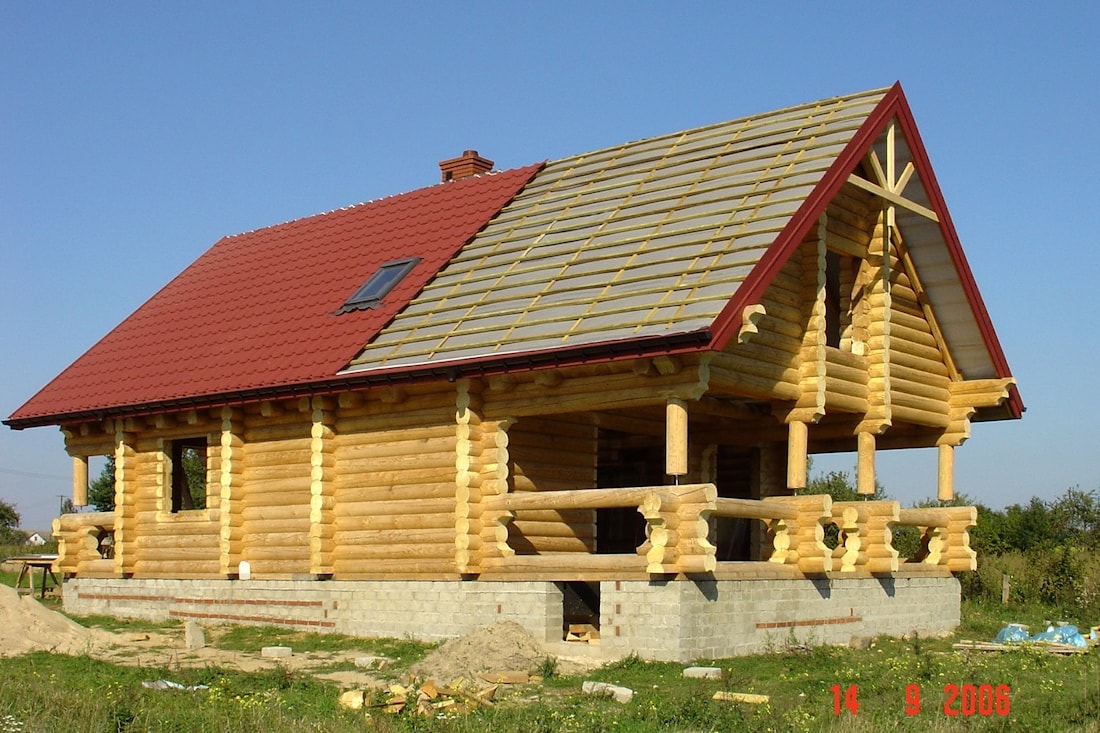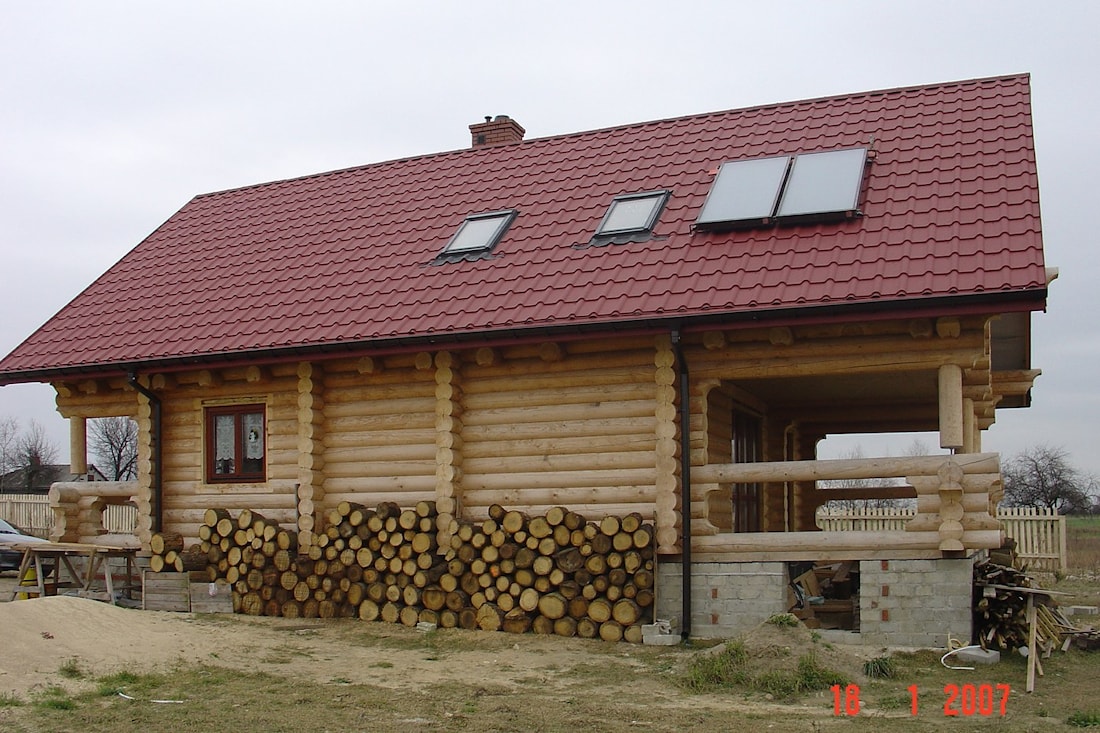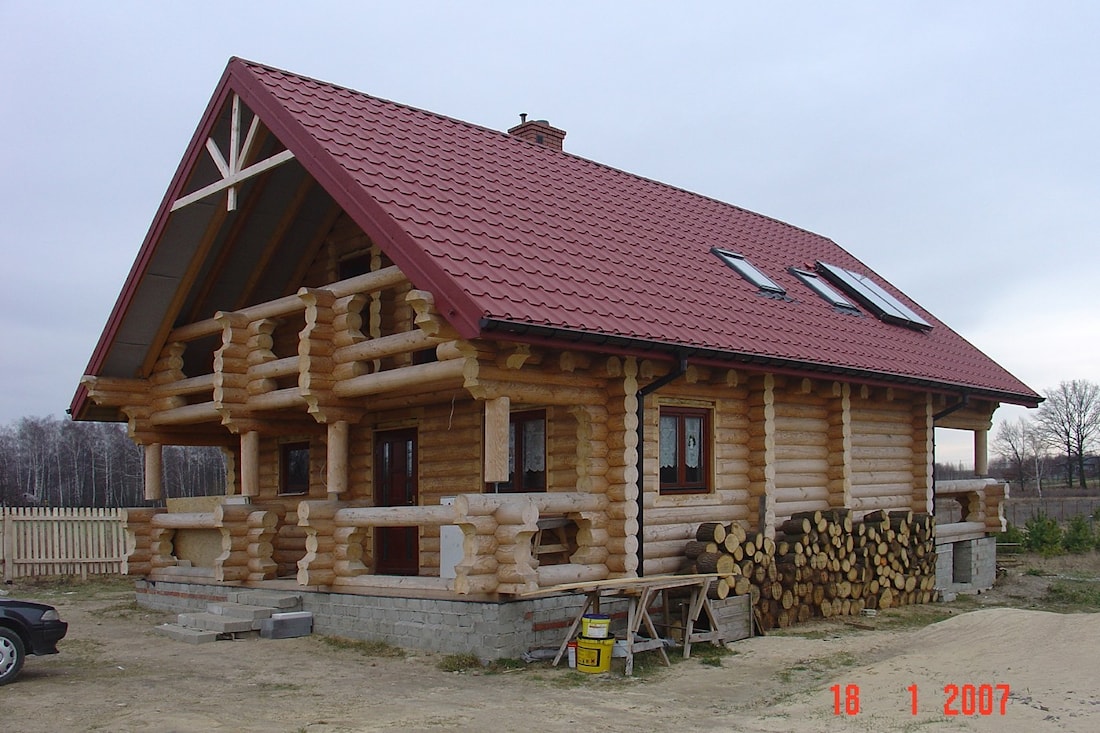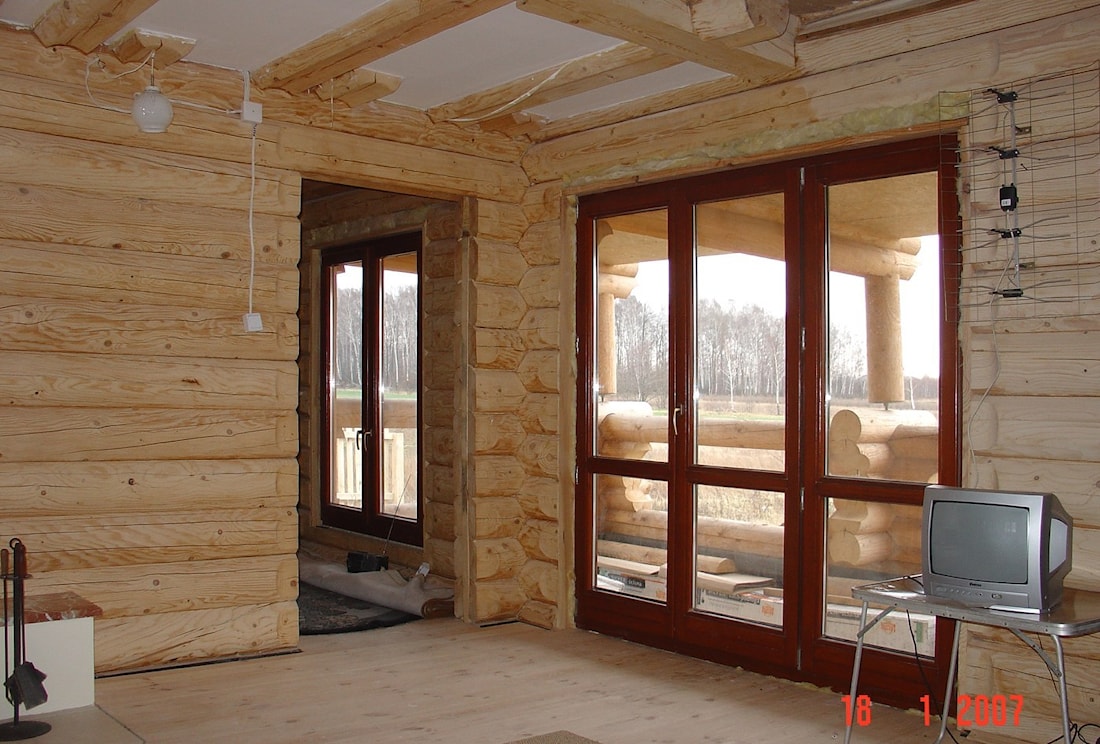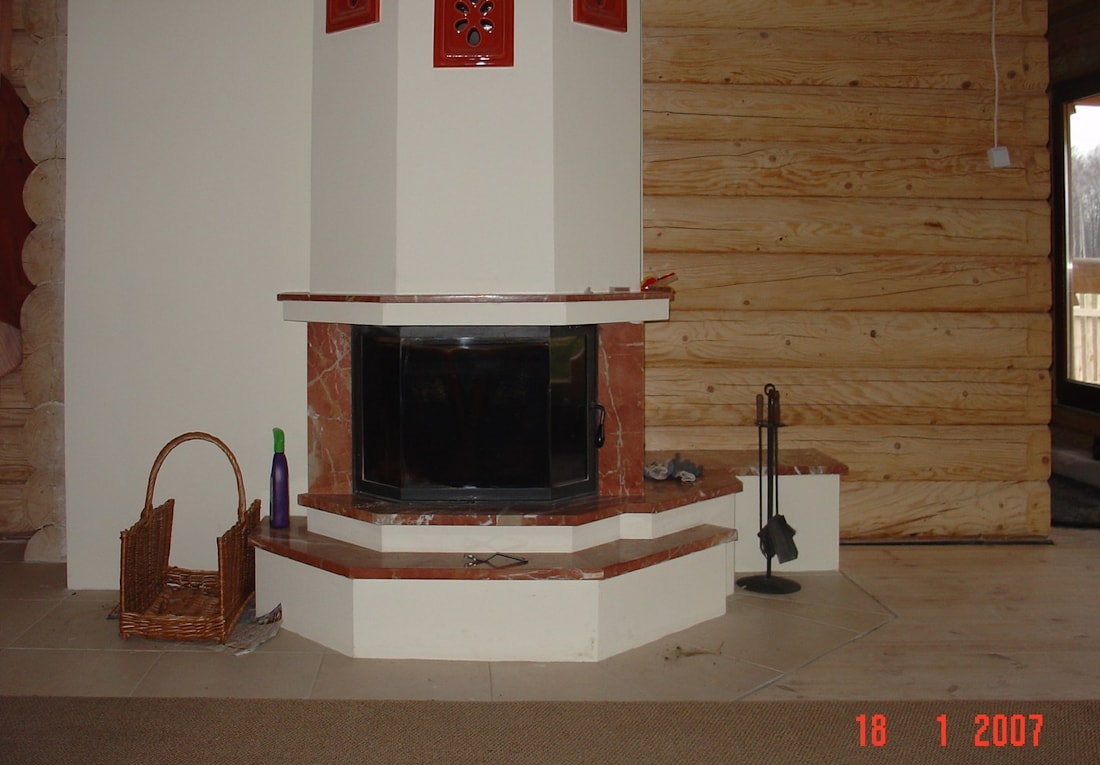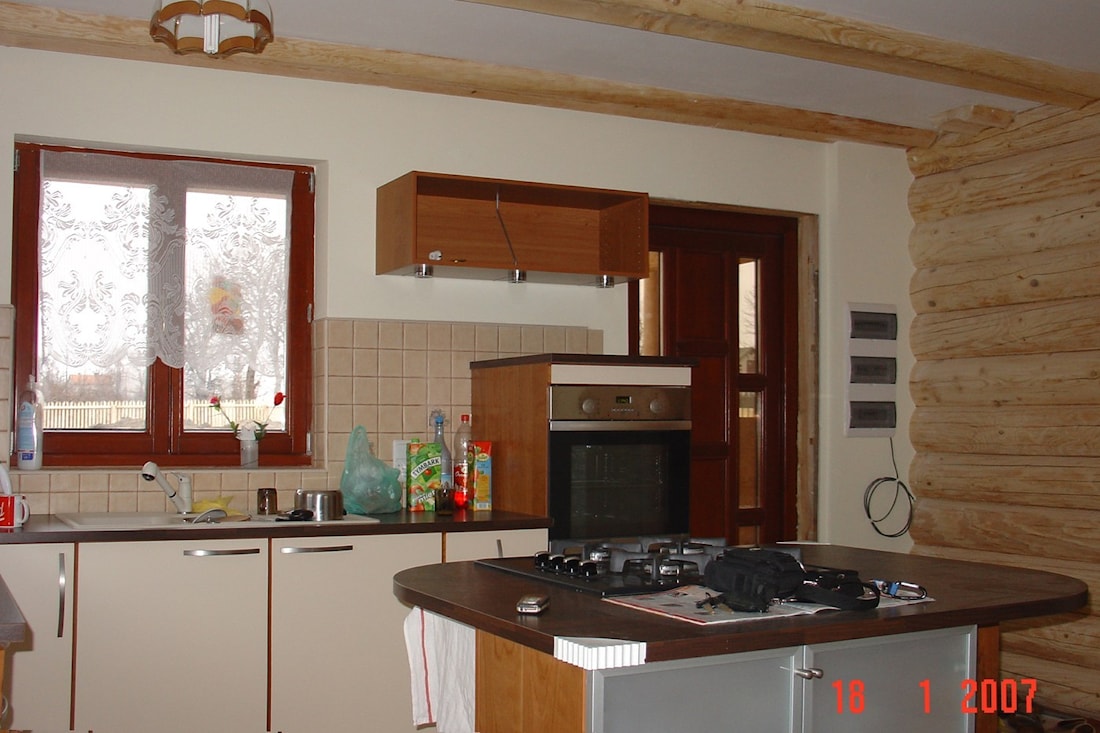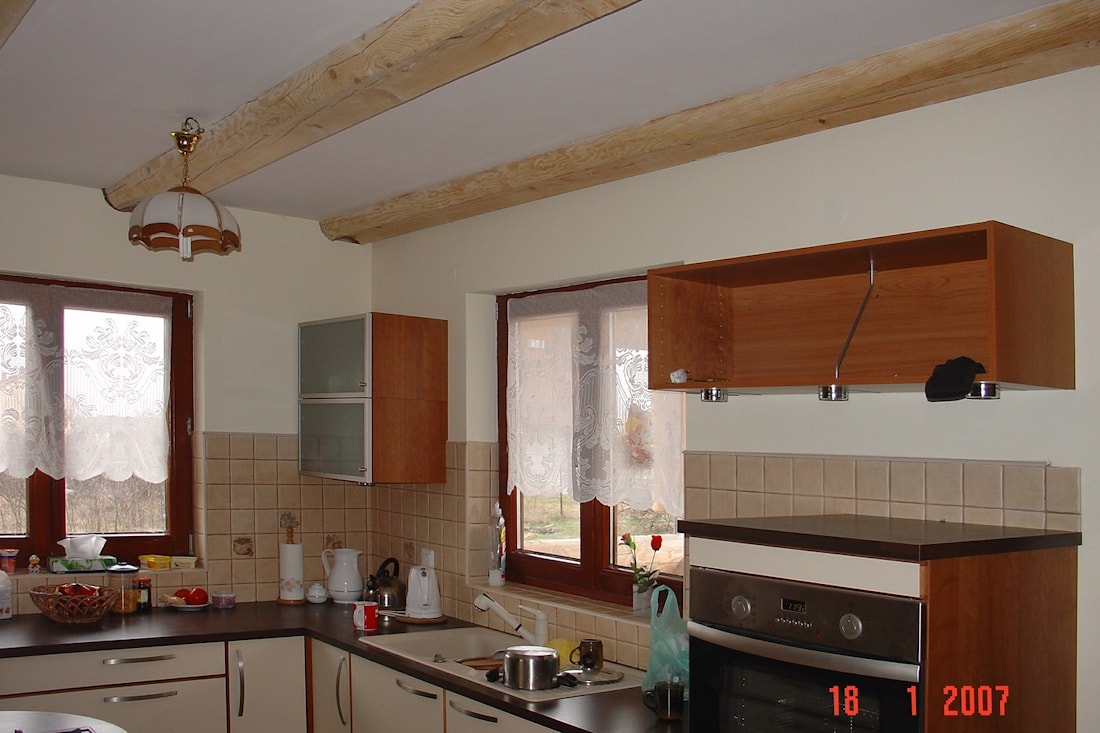 It is better to use roofing
tile Reuben
,
primer antiseptic composition based on flax-seed oil Tikkurila
.
Traditional log construction из бревна by the company "Аrchiline" - width 24, 28, 30 or even 32 sm. Big logs look impressive, usually, our clients in Belarus prefere pine,and our Polish clients - pine spruce.
This house can be realized in profiled timber, also large cross-sections. The emplacement of log construction is traditional - space-saving and comfortable. As they say, what is most urgently needed.
Photos of the interiors of wooden houses can be found here.