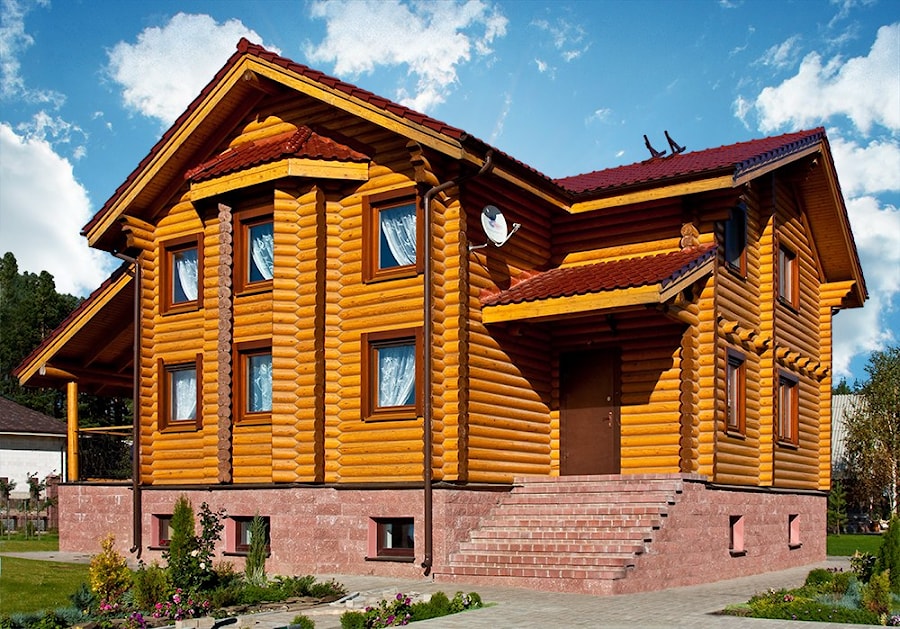 It's a very practical wooden house for a family of 4-5 members.
Main advantages: terrace, balcony, large living-room and 4 bedrooms. When you enter the house you immediately feel that the owners of the house have a rule : nothing extra.
Compact lobby leads into the living room. One bedroom is situated to the right from the living room, kitchen and dining-room are to the left. You can come outside the house right from the kitchen: there's an exit to the terrace. Almost in the middle of the house there are stairs.
On the first floor you can find three bedrooms, two of them are equal in their size - 16,4 м2 (one of them has a cozy balcony), the third bedroom is a little bit smaller. In the middle of the first floor there's a hall. Besides, there's a room for your private office, where you can stay alone with your thoughts and work in silence.
The terrace in not big, but comfortable enough. Yes, you cannot play badminton here, but there's enough place for a table with a couple of chairs to drink your morning coffee or organize a romantic dinner in the evening. One of the main advantages of this house is covered parking, where your car will be saved from the heat in summer and snow in winter.
Description
Spacious log house "Valtteri"
Number of rooms
6
Living area
116,8 sq. m.
Total area
194,38 sq. m.
Roof area
-
Ground floor area
105,33 sq. m.
First floor area
89,05 sq. m.
Wall kit
120 cubic meters
Wall kit material,
other variants are acceptable
Rounded log D200 humidity 12%
Price for this wooden house *
Please contact us to find out the price of this wooden house in your region
* Prices depend on selected construction materials: rounded log, profiled timber or glued laminated timber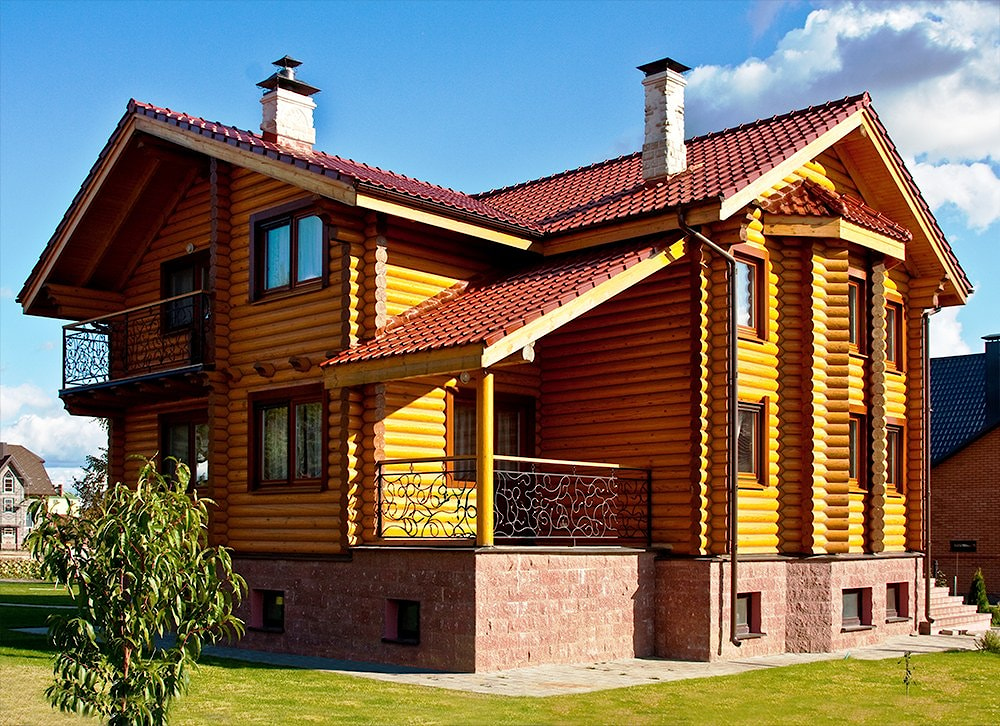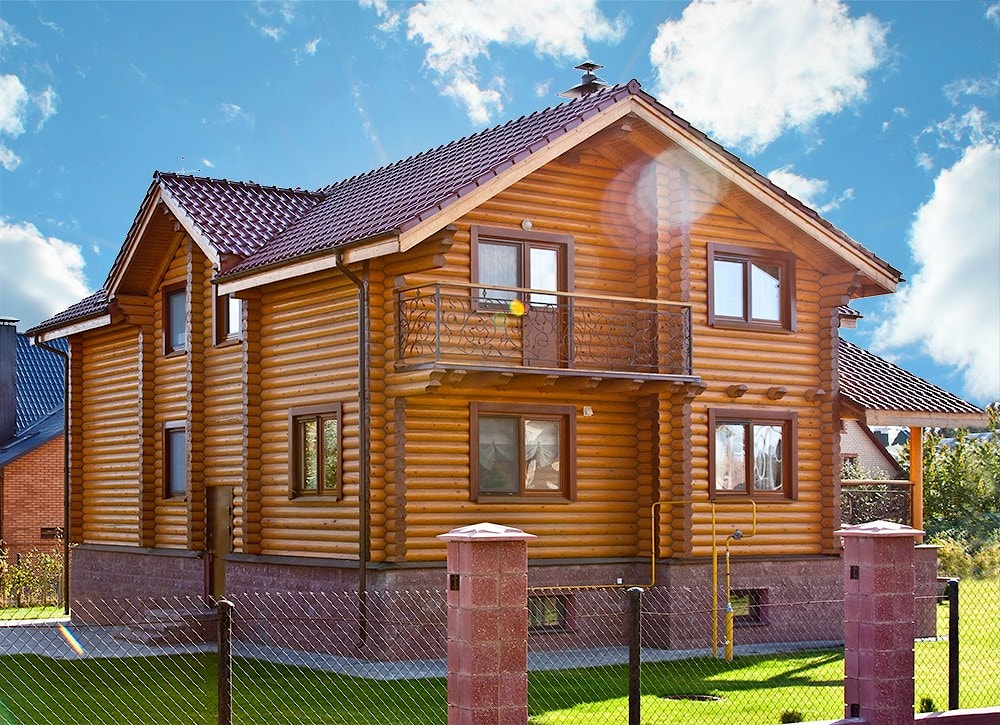 The layout of the ground floor: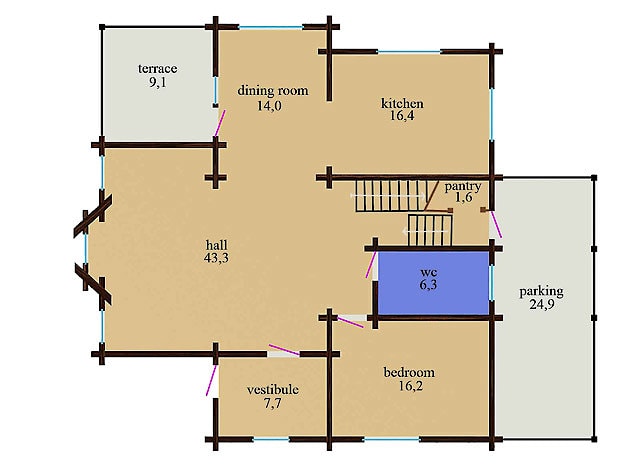 First floor: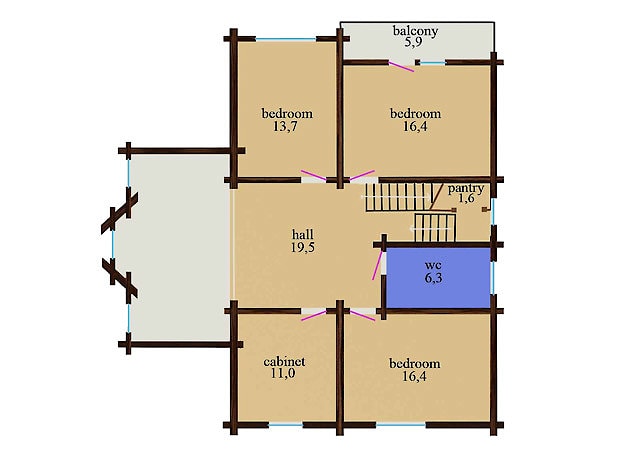 And here you can see some pics of the interior: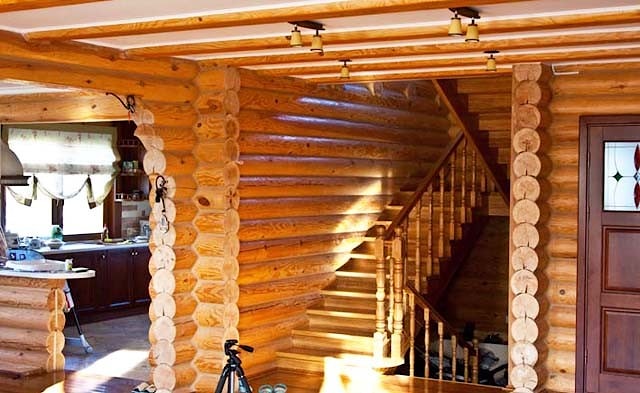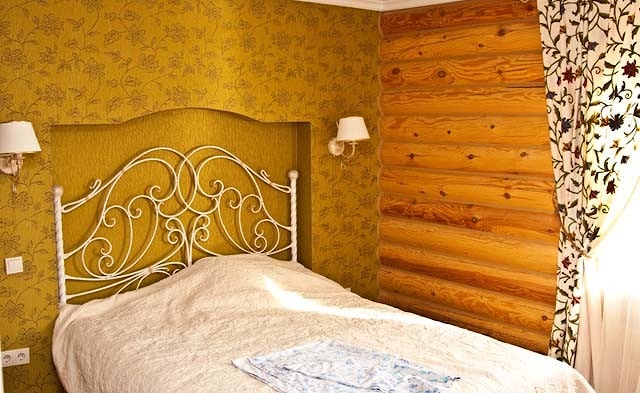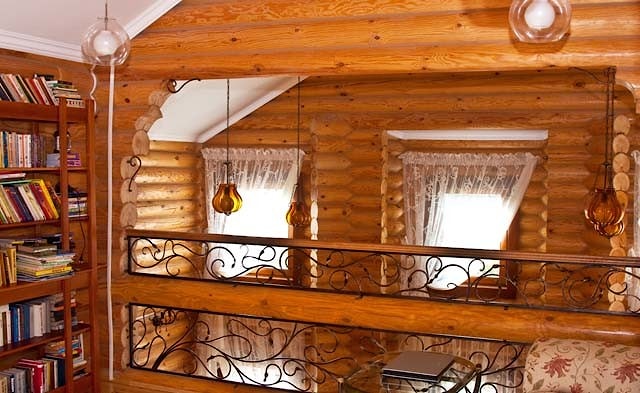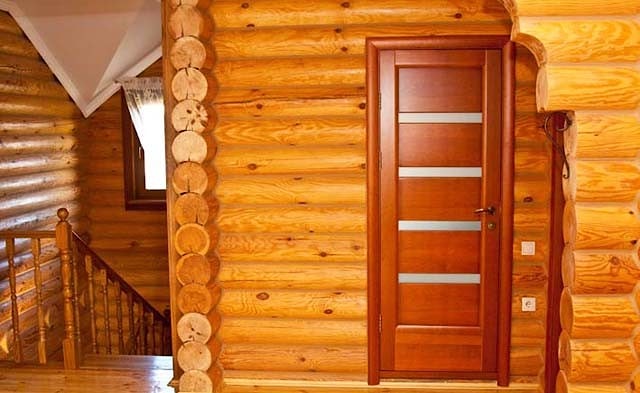 Look more: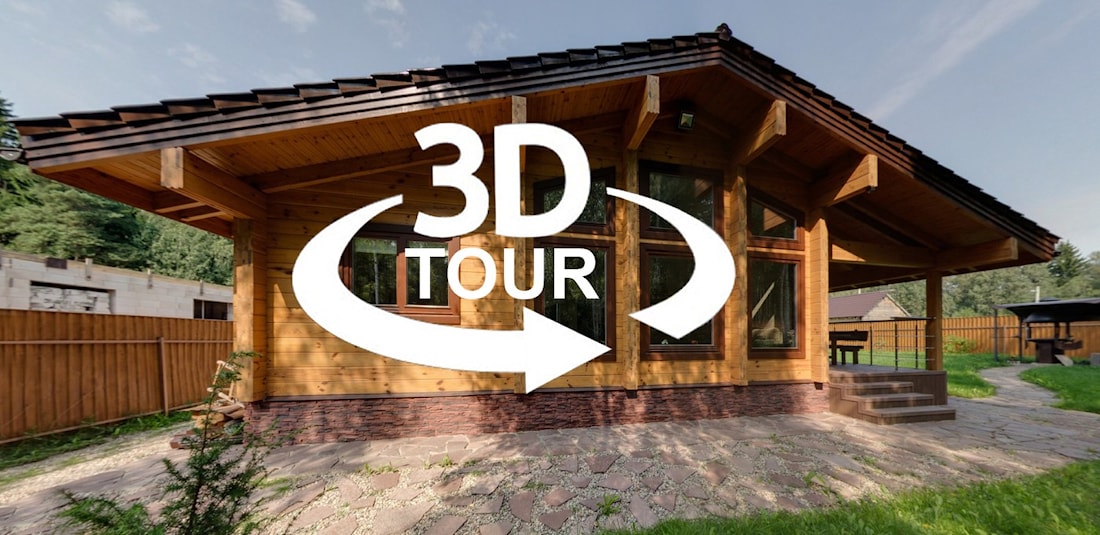 21
Сохранить