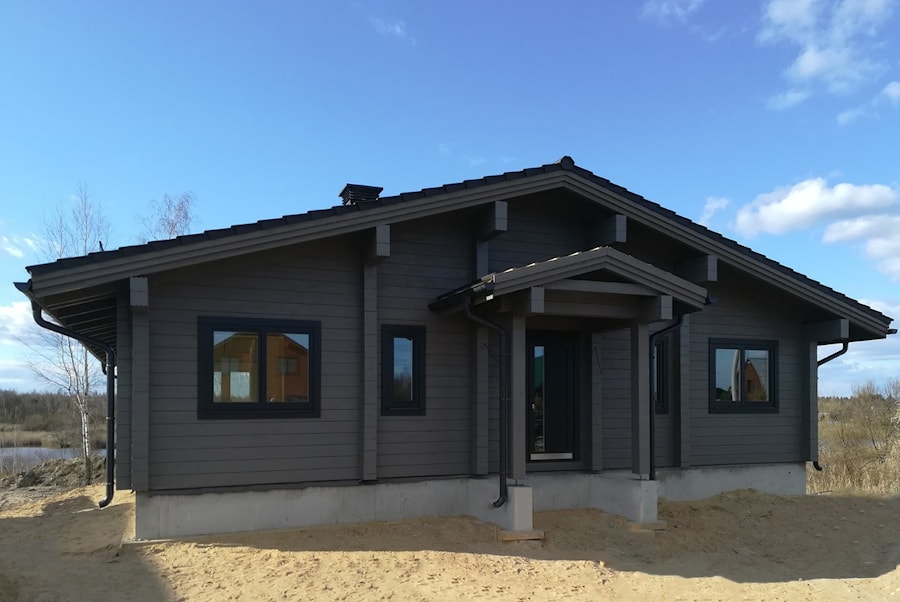 Timber log houses can be ordered from our site or directly from our office "Archiline" Phone Number: +375-296-20-05-67 (Viber-WhatsApp-Telegram)
Wood like material differs from other building materials with its strength and perfect operational characteristics. Wooden house can serve for 100-150 years with proper approach to its building. Advanced technologies in wood production allow to prevent and forget a lot of negative processes: twisting, cracking, decay, discoloration. For example, technical drying of wood lets to get a strong building material. When a house is built it is necessary to put treatment with special protective compositions in order to protect a house for many years.
Wood is the most ecological building material, which possesses an aesthetic appeal. A great number of people are sure that wood is a symbol of warmth and comfort. More over wood can make a usual house to become an attractive place for family and friends.

One more advantage is that a wooden house perfectly harmonizes with the surrounding area. Wood is cheaper than other building materials and it's not the last important fact. It can be paradox, but nowadays when people have to pay a lot of money for ecological and natural materials, the price for wood continue to be rather available.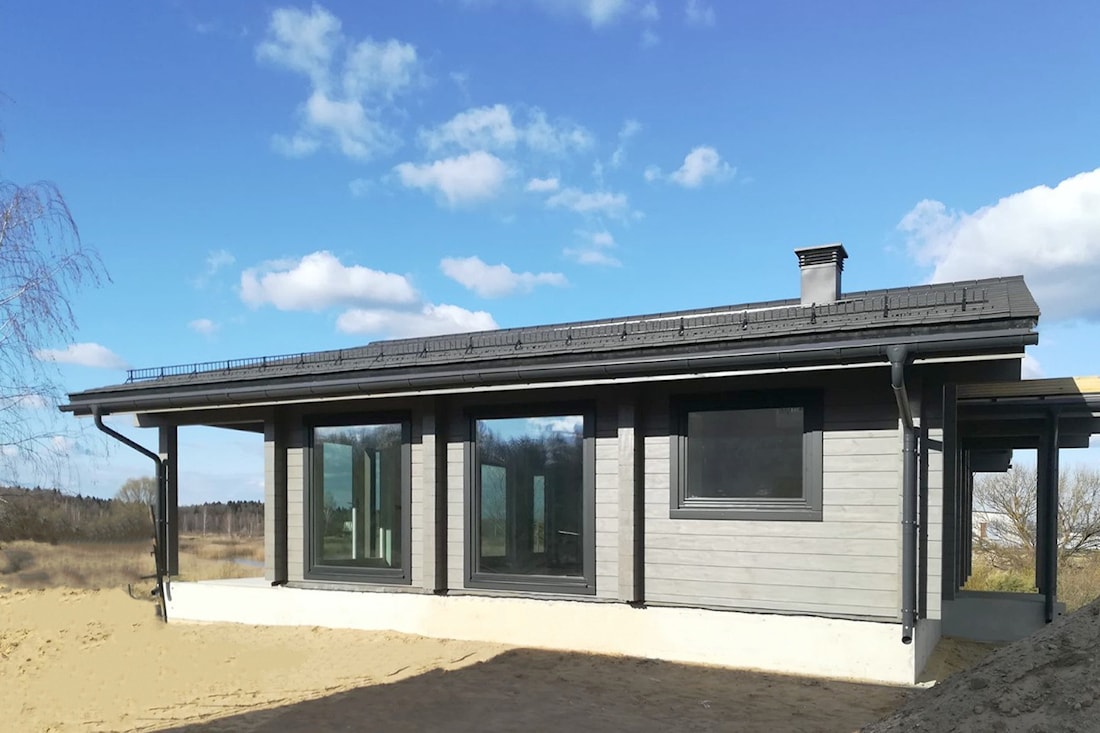 A decisive role in wood protection gives its treatment with varnish and paint materials. Decay, rain, snow wouldn't threaten to a wooden house if it is covered with fungicides (the means, which protect wood of fungal destruction). Wooden materials of technical drying, as well as glued laminated timber need protection just against environment impacts. And, on the contrary, materials with natural moisture content can face such problems as shrinkage, twisting, cracking; insects, fungi and mold impacts.
Well done treatment with special compositions lets to a wooden house be in safety for 5-7 years. More over such compositions don't make worse ecological characteristics and advantages of a wooden house, they, on the contrary, emphasize wood's beauty.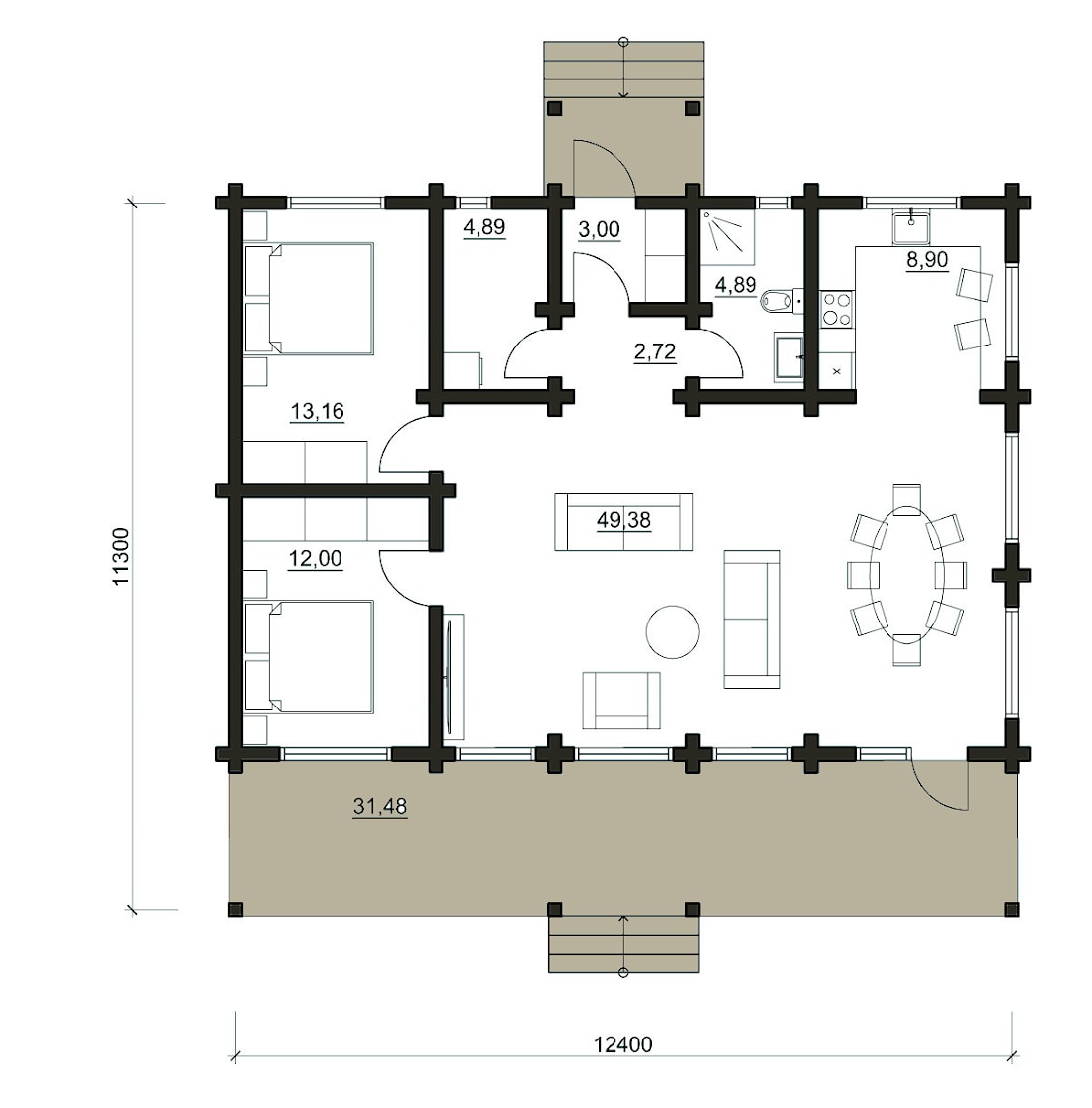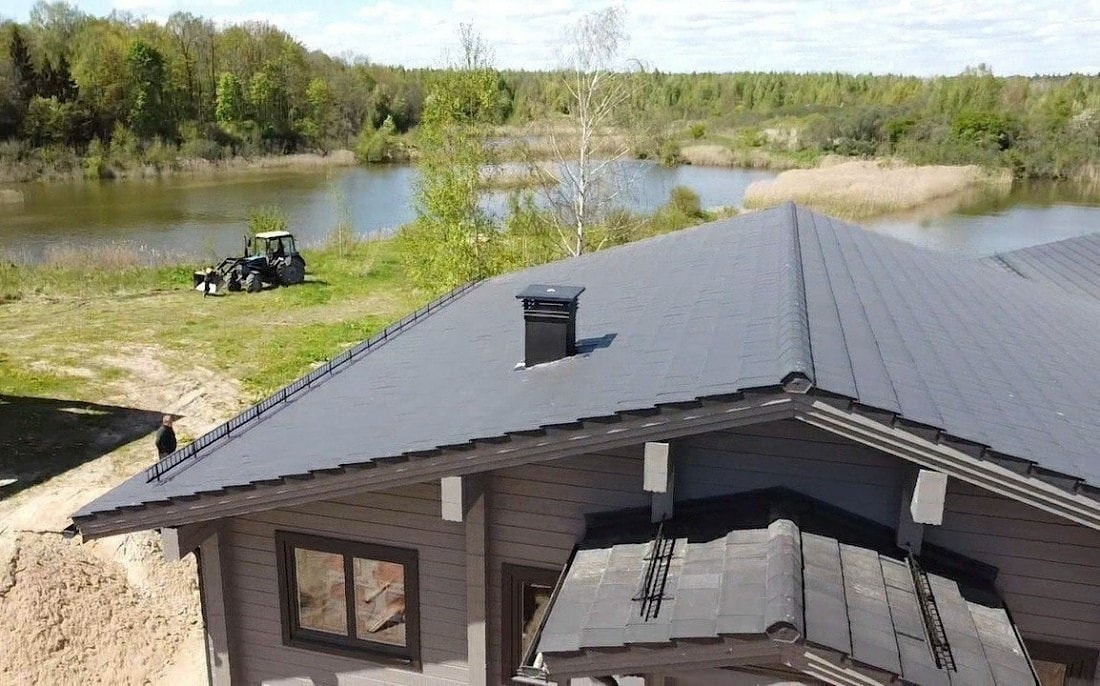 Look more: