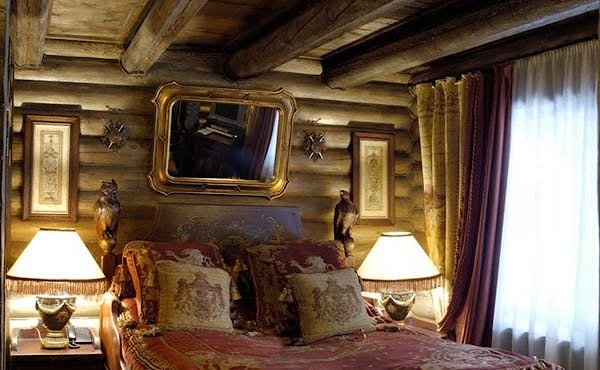 The texture and the shape of timber logs, profiled timber or laminated veneer lumber allows to create an incredible array of options for the interior.
Warm, comfortable, iriginal interior of a living breathing wooden house is individual in every case.
Our clients' fantasy is really boundless.
The surface area, decoration, color could vary in the same way as construction forms, for example, arches, doorways.
In order to create an idea about different interior variants, the way the wood looks inside the house and the way it is possoble to use it in an interior design, we give some interior photos of our houses.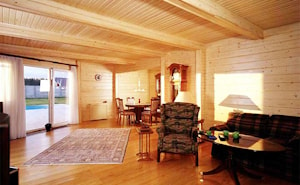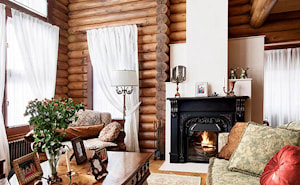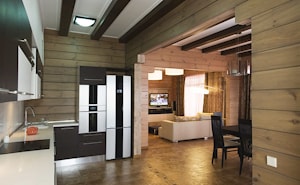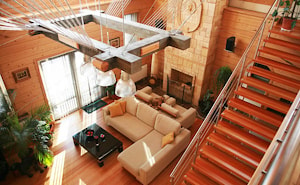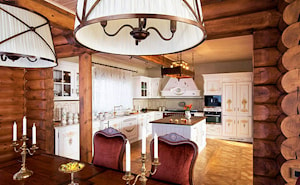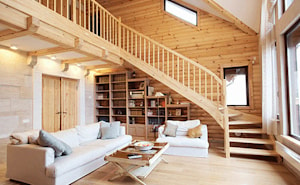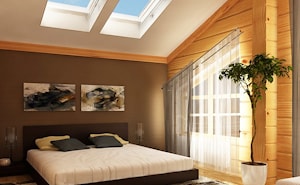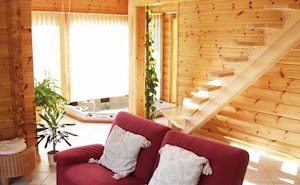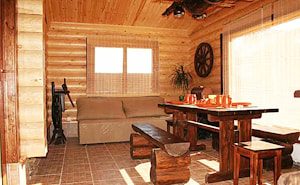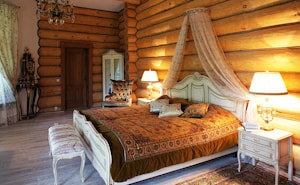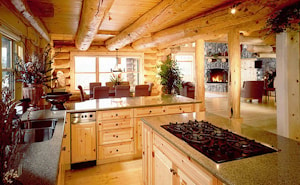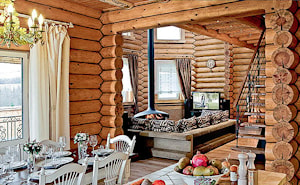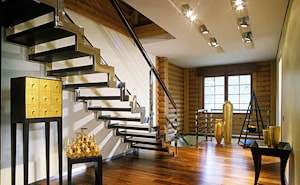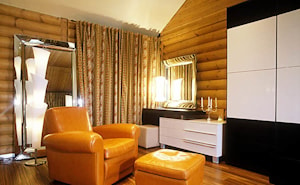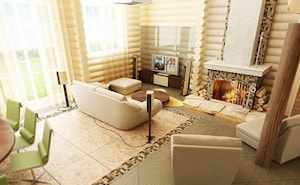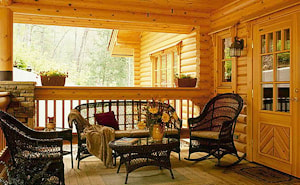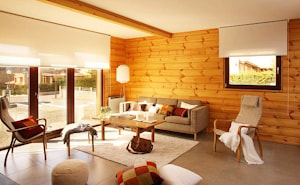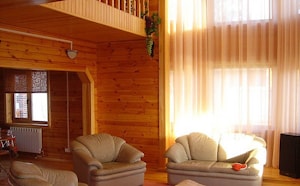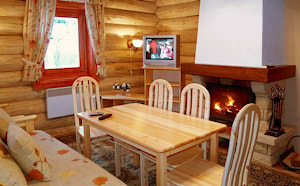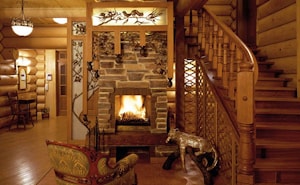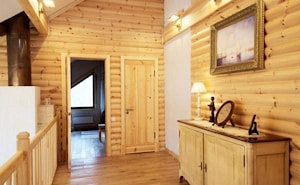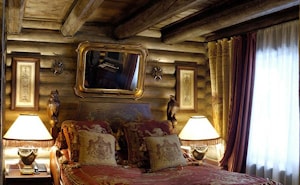 Look more: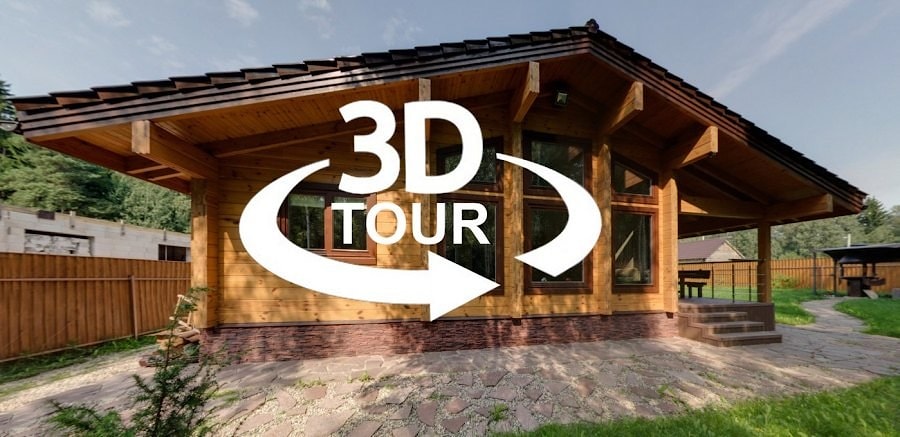 ArchiLine exports wooden houses to .... ArchiLine does construction of wooden houses in…:
Australia / Canberra
Austria / Vienna
Angola
Azerbaijan / Baku
Afghanistan / Kabul
Albania / Албания
Tirana / Тирана
Algeria / Algiers
Argentina / Buenos Aires
Armenia / Yerevan
Bahamas / Nassau
Bahrain / Manama
Bangladesh / Dacca
Belarus / Minsk
Belgium / Brussels
Bosnia and Herzegovina
Brunei
Bermuda Islands / Hamilton
Bolivia / La Paz
Brazil / Brasilia
Bulgaria / Sofia
Burundi / Bujumbura
Cambodia / Pnompenh
Cameroon / Yaounde
Canada / Ottawa
Chile / Santiago
China / Beijing / Peking
Colombia / Bogota
Congo / Brazzaville
Costa Rica / San Jose
Cuba / Havana
Cyprus / Nicosia
Czech Republic / Prague
Denmark / Copenhagen
Dominican Republic / Santo Domingo
Ecuador / Quito
Egypt / Cairo
El Salvador / San Salvador
Estonia / Tallinn
Ethiopia / Addis Ababa
Finland / Helsinki
France / Paris
Georgia / Tbilisi
Germany / Berlin
Ghana / Accra
Gibraltar / Gibraltar Town
Great Britain / United Kingdom / London
Greece / Athens
Guatemala / Guatemala City
Guinea / Conakry
Haiti / Port-au-Prince
Hawaii / Honolulu
Honduras / Tegucigalpa
Hong Kong / Hong Kong
Hungary / Budapest
Iceland / Reykjavik
India / New Delhi
Indonesia / Jakarta
Iran / Tehran
Iraq / Baghdad
Ireland / Dublin
Israel / Jerusalem
Italy / Rome
Ivory Coast / Abidjan
Jamaica / Kingston
Japan / Tokyo
Jordan
Kazakhstan / Astana
Kenya / Nairobi
Kuwait / Kuwait City
Kyrgyzstan / Bishkek
Latvia / Riga
Lebanon / Beirut
Liberia / Monrovia
Libya / Tripoli
Lithuania / Vilnius
Luxemburg / Luxemburg
Madagascar / Antananarivo
Malawi / Lilongwe
Malaysia / Kuala Lumpur
Malta / Valletta
Mexico / Mexico City
Moldova / Chisinau (Kishinev)
Monaco / Monaco-Ville
Mongolia / Ulan Bator
Morocco / Rabat
Nepal / Kathmandu
Netherlands / Holland / Amsterdam
New Zeland / Wellington
Nicaragua / Managua
Nigeria / Lagos
North Korea / Pyongyang
Norway / Oslo
Oman / Muscat
Pakistan / Islamabad
Panama / Panama City
Papua New Guinea / Port Moresby
Paraguay / Asuncion
Peru / Lima
Philippines / Manila
Poland / Warsaw
Portugal / Lisbon
Puerto Rico / San Juan
Romania / Bucharest
Russia / Moscow
Rwanda / Kigali
Saudi Arabia / Riyadh
Senegal / Dakar
Sierra Leone / Freetown
Singapore / Singapore City
Slovakia / Bratislava
Slovenia / Ljubljana
Somalia
South Africa / Pretoria
South Korea / Seoul
Spain / Madrid
Sri Lanka / Colombo
Sudan / Khartoum
Sweden / Stockholm
Switzerland / Berne
Syria / Damascus
Taiwan / Taipei
Tajikistan / Dushanbe
Thailand / Bangkok
Togo / Lome
Tunisia / Tunis
Turkey / Ankara
Turkmenistan / Ashgabat
Uganda / Kampala
Ukraine / Kyiv (Kiev)
United Arab Emirates / Abu Dhabi
United States of America / USA / Washington
Uruguay / Montevideo
Uzbekistan / Tashkent
Venezuela / Caracas
Yemen / Sana'a
Zaire / Kinshasa
Zambia / Lusaka