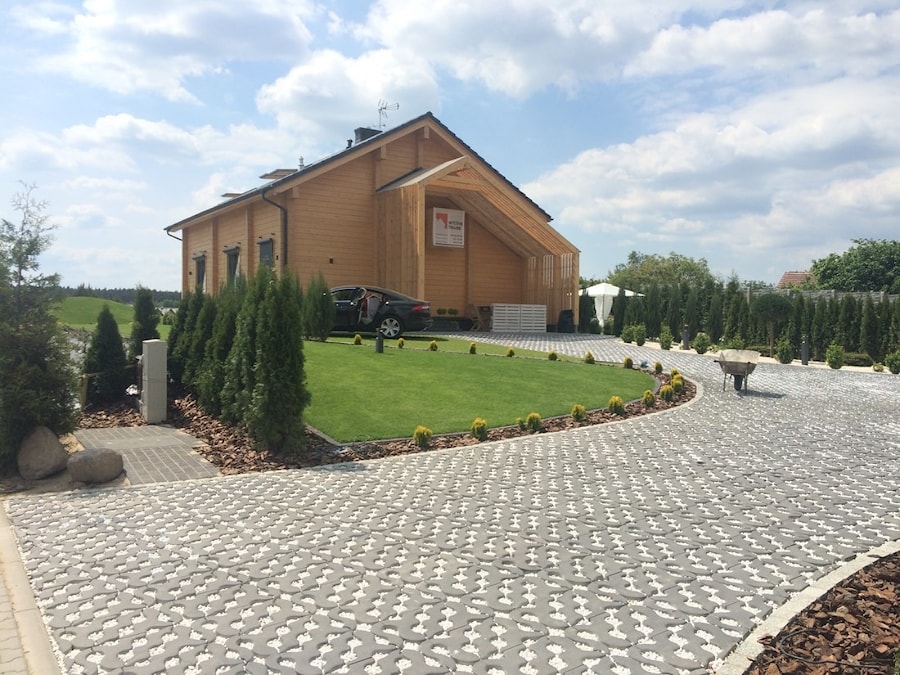 Nowadays it is very popular to spend your leisure time at Golf Clubs. To rent a nice golf club wooden house is a best way to relax in a good company. New timber houses in modern or classical style that Wood Golf Club can offer you include everything for luxury countryside holidays.
Is there anything better than to have rest together with your family, best friends or colleagues? What might be much better to spend it in the countryside and to have a breath of fresh air after a long and hard-working week? Forget about your problems and enjoy clean air, beautiful nature and birds singing.
It is a great idea to try something new, especially if you are bored with the weekly rest in a cafe, in a movie or on a barbecue parties. Today you have a unique opportunity to relax, not only with the soul but also with your body. Every year golf is gaining popularity in Europe and not only. Moreover, its popularity is spread not only among the elder well-known millionaires, but also for the average family and the youth. And if you have decided to spend your weekend or just spare time playing golf it will be a good idea to rent a good house in a Wood Golf Club. For sure, you will need a good repose after a fascinating game in a good company. For example to talk in a close circle on the comfortable sofas, enjoy a delicious meal with a glass of good wine. In these latter days, we like to gather in a large company with many kids and pets. So why not collect them into a beautiful wooden house somewhere far away from big cities and dusty roads with a bunch of machines.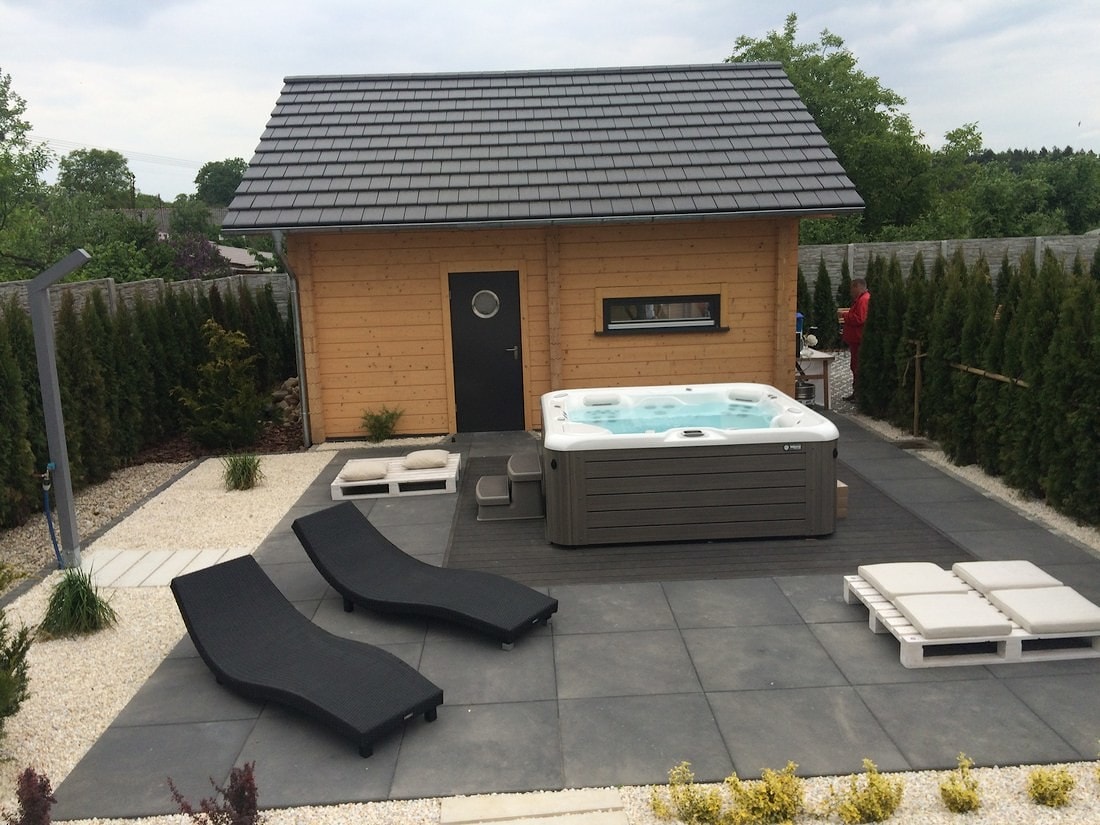 Nowadays Belarus and Russian Federation more and more receives European and American tendencies in recreation, attractions and relaxation. Therefore, you can find nice golf clubs with picturesque green lawns and cute golf club wooden houses all around. They are so attractive and simply invited to look inside. So what these modern timber houses can propose to you except a nice look? This trend now is getting a new turn of popularity because of the range of opportunities in construction, engineering, decoration and design that has increased significantly. It is a good prospect to keep up with the times and to discover new horizons. Rapid development does not affect in any way on quality. You can convinced of this by yourself.
Let's have a look at the advantages of staying exactly in these golf club houses. You can choose any, depending on the size, number of floors or design. From their enormous mansard windows, you will be comfortable to enjoy nature in all weather conditions, whether it is heavy rain, the scorching sun or snow. Wood keeps the warmth better than any other materials. Wooden walls have thermal insulation properties, which are several times higher than those of brick or concrete walls at the same thickness. Log walls accumulate warmth and evenly distribute it across the room. Modern timber houses have no drafts, all of them are built by professionals and logs tightly docked. Because of these unique qualities in your golf wooden house will be warm even in severe frost.
Wooden architecture for long had having a great popularity in all countries and in all layers of the population. This is not surprising because the building of wooden houses is now gaining more and more turnovers. That is why you can find many classic log cabin houses while travelling from one city or village to another.
Wood is considered to be natural material and is very effective in isolating cold and heat for all the times. This means saving a significant amount of energy when compared to stone and brick houses. As well as being a good thermal insulator, wood is also an excellent noise absorber, making wooden houses warm, relaxing and peaceful. In addition, the wooden construction is much faster, as the wood is several times lighter than stone or cement used in the construction of solid houses. As it very important to point out the lower price at the same level of perfection and luxury, space saving, easy and rapid adjustment to emerging conditions .And that is just suitable for the construction of houses for the golf clubs. If you decided to purchase, rent or build a wooden house there is a huge scope for creativity. Modern designers and architects are able to beat any ideas character or idea using only the newest and most modern technologies. You can be sure that you making only a new and high quality acquisition.
What is also important to note that in recent years it has become very popular to use only environmentally pure materials in architecture and design. Natural materials, as many scientist consider is one of the ways to live closer to nature, which in turn led to prolonged life expectancy. It is a good idea if you prefer to take care of your health and the health of your children, relatives and friends. A well-known fact is that the wood is useful for our health. We also know that many building materials can cause allergic reactions, especially to children. Only wood, being non-polluting natural material has no harmful effects on the human body. On the contrary, warm natural wood color positively affects our psychological state, calms the nervous system and stimulates proper rest. In the design of wooden houses the use of modern construction solutions are environmentally friendly in production and habitation. Materials for building modern wooden houses are made of quality wood are made of durable materials, for which such a house can serve as shelter for many generations. By their nature and properties of the wood creates a cozy feeling, good atmosphere in the room. With its unique feature, the wood on its own plays the role of regulator of humidity, makes the air inside pleasant for breathing and healing.
Currently, classic log cabin houses are considered to be elite. The unique properties of the natural material makes golf club wooden houses suitable for living, environmentally friendly, comfortable and therefore prestigious. In Europe today, there is activation of the construction of individual wooden houses, and this trend is not accidental. At the same wooden houses it is always more prestigious and expensive than similar buildings of stone, concrete, brick.
Now, after all of the above, there is no doubt to choose perfect Golf Club Wooden House, in which your pastime will leave you only warm and positive emotions.