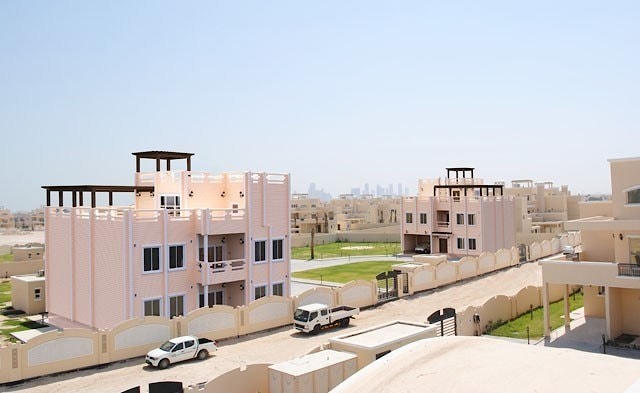 Wood home project and architecture: project in Doha, Qatar

Our specialists have made a great project for our customer in Qatar. Due to a hot climate there are some peculiarities in this particular project such as flat roofs and small windows.
There are special sheds on the roof. The sheds on the roof are designed so that the sun's beams get on the terrace only at some period of the day, but nevertheless during the whole day you would have an observation of the sky.
The internal decoration of the house is performed in European style. The spacious rooms permit the whole house to be fresh even in heat.
There are three floors in the house. The first and the second are residential ones. And the third one is a technical floor with the entrance to the roof with veranda. There are storerooms, washing machine, bathroom and a gym there.
The house is also equipped with two cars parking places under a shed in case of rains, that rarely but fall.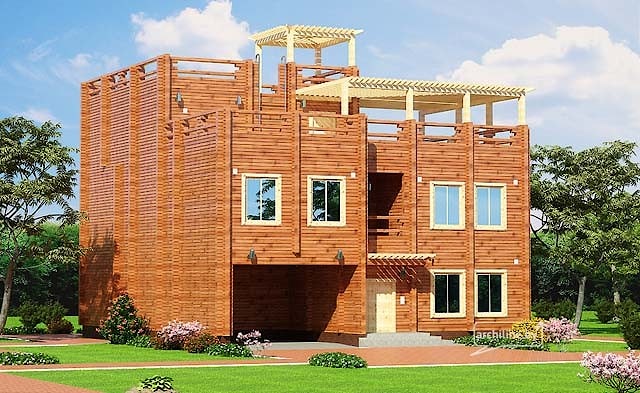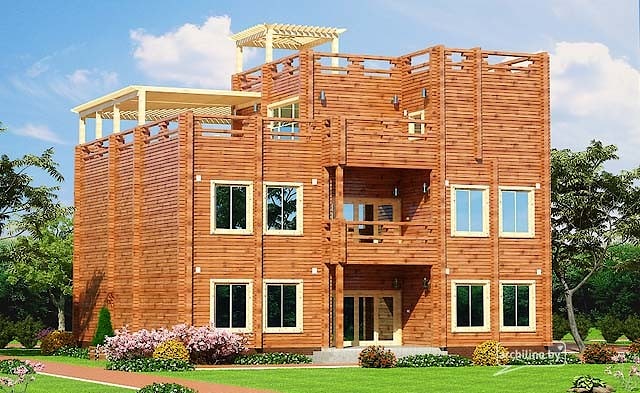 More information about this wooden villa here in Catalogue of wooden houses