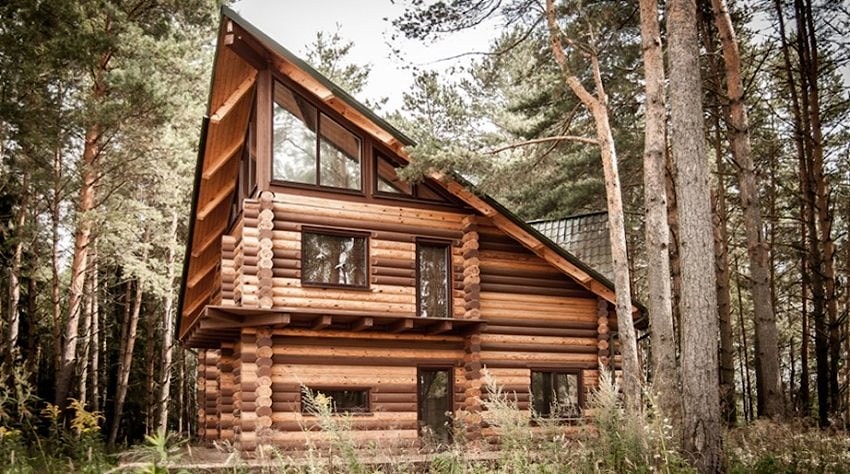 The lithic age is already over, but only for people who live in wooden houses. Besides the facts that a
wooden house
breathes, saves warmth in winter and cool in summer, it also has unique microclimate due to which it has healing effects on people.
A wooden house enriches the air with bioactive substances, known as phytoncides, which kill and repress the growth of elemental microorganisms, fungi and bacteria. Phytoncides – are fractions of volatile matters secreted by trees. They are so small, that they can't be gathered in sufficient quantity. One of the most famous variant of phytoncides is essential oils.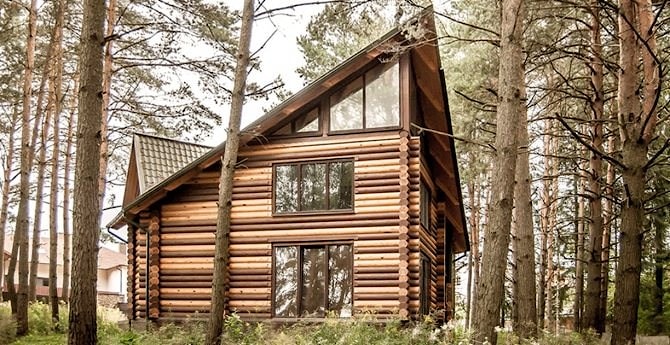 For example, the pine phytoncides kill the bacillus Kochii and colon bacillus. The protective function of phytoncides can be proofed by the following facts. One hectare of the pine forest emits about 5 kg of bioactive substances per day in the atmosphere. Due to this fact the quantity of micro flora in the atmosphere is decreased by destruction of microorganisms. The air in the pine forest is practically sterile – the content of bacterial cells is just 200-300 pcs. per m3.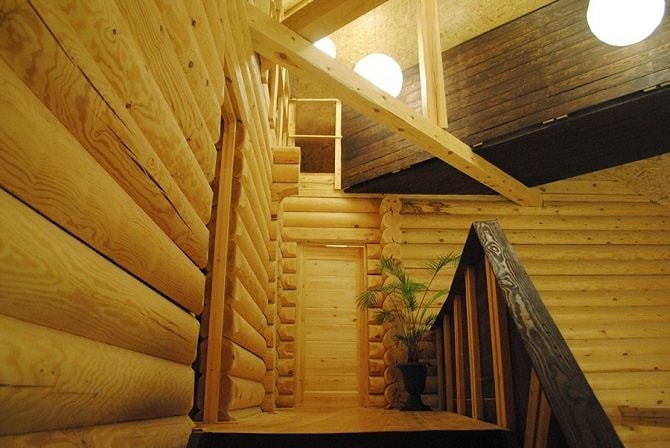 One more unique feature in a wooden house is the volatile flavoring substances, which inflated the air with pine fragrance.
Log house design
Timber house production