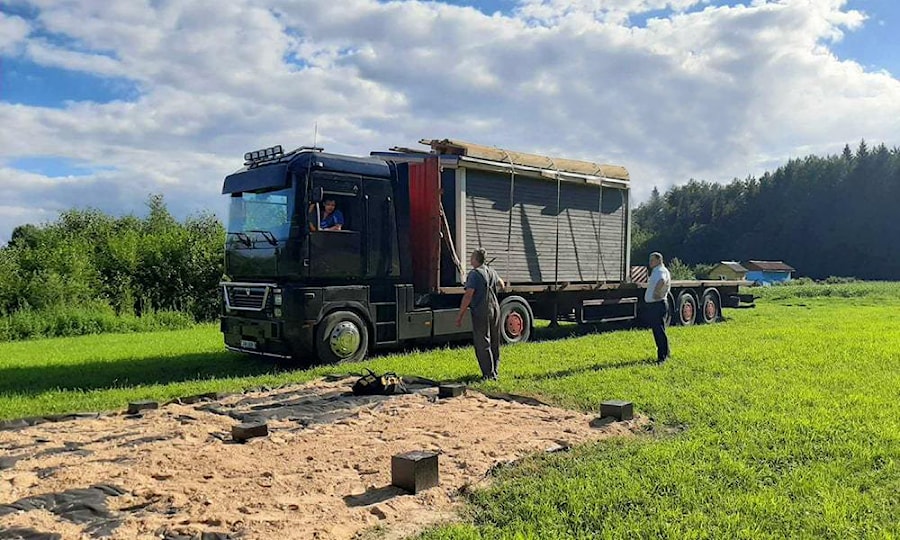 Modern timber banya "Vilma" 55 m2
Sauna is a truly popular invention. By the end of twentieth century, it has absorbed all the best qualities, and now Russian banyas are built with the use of newest construction technologies.
If you need a rest for your soul and body, if you're tired of the daily hustle and thousands of unresolved questions - go to banya, or better - build one for yourself!
Going to the Russian bathhouse is like training in the fitness room. It has been proved not only by fans of taking a steam bath, but also by various scientists. In the steam room the burden on the internal organs gradually increases, especially on the heart. For those persons accustomed to a sedentary lifestyle, banya is an exercise room. It strengthens their health and cardiovascular system.
This very model of a banya has large covered terrace. It will add comfort to any site. A big and cozy room for having rest, a steam room, shower room and even a wardrobe – that's an ideal layout for a banya! Also, the peculiarity of this model is the presence of large terraces, convenient for outdoor recreation. You'll spend here your best relaxing hours!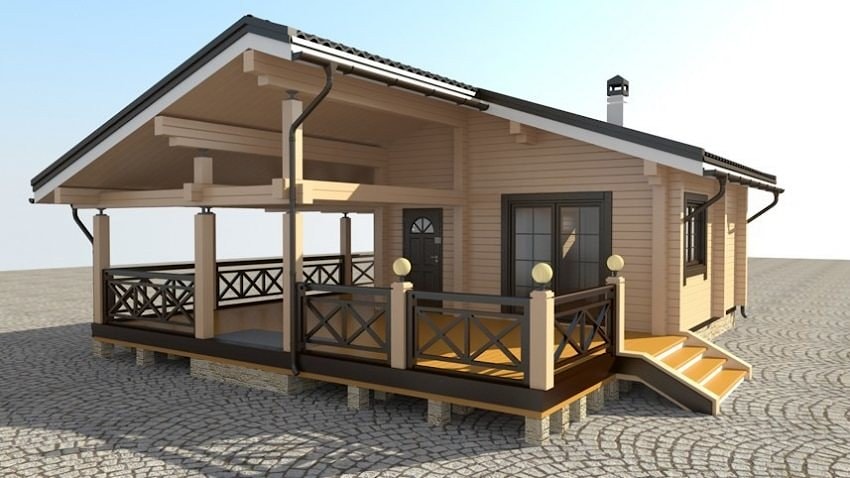 Banya
"Vilma"
The number of rooms
4
Total area
63,22 sq.m.
Wall kit
46,46 cubic meters
Wall kit material,
other variants are acceptable
Rounded log D220 humidity 12%
Price for this sauna *
Please contact us to find out the price of this wooden house in your region
* Prices depend on selected construction materials: rounded log, profiled timber or glued laminated timber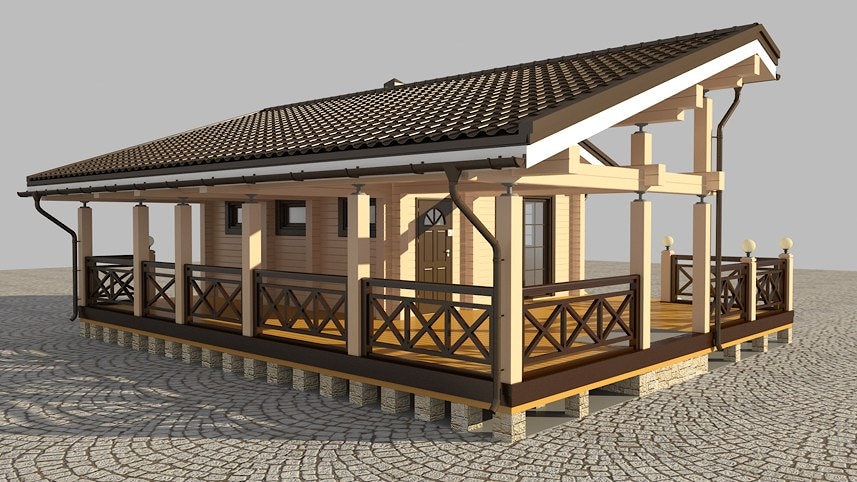 The layout of the banya: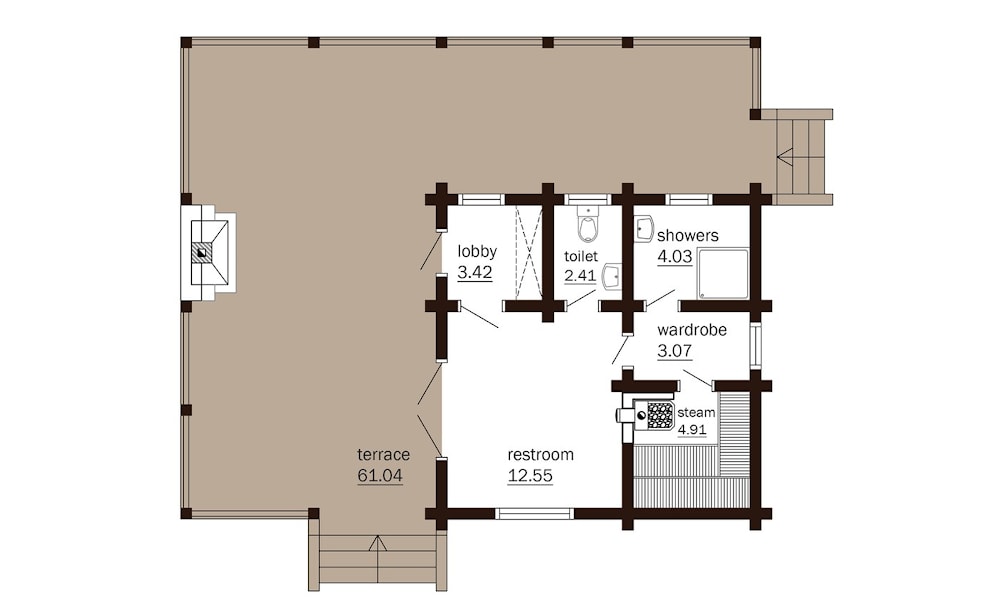 Photos of the interiors of wooden houses can be found here.
And also you can watch a video about wooden house and sauna: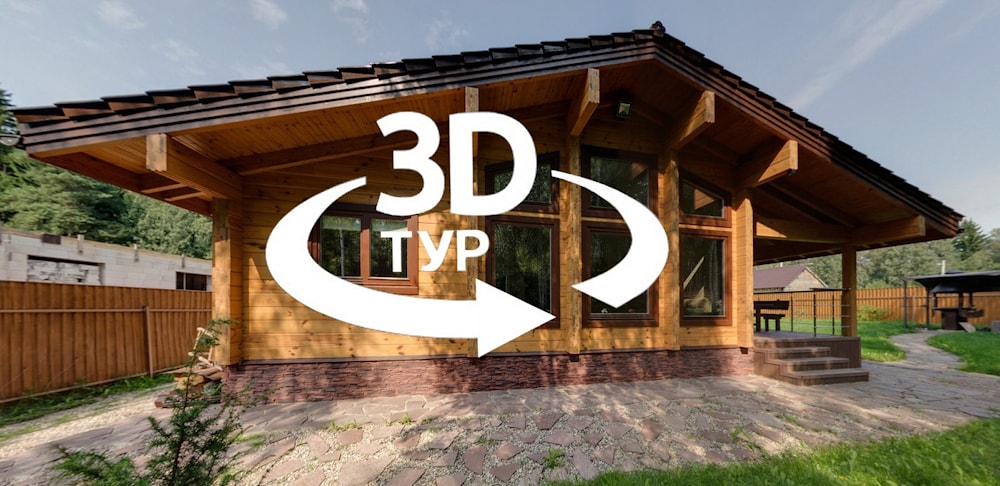 Сохранить