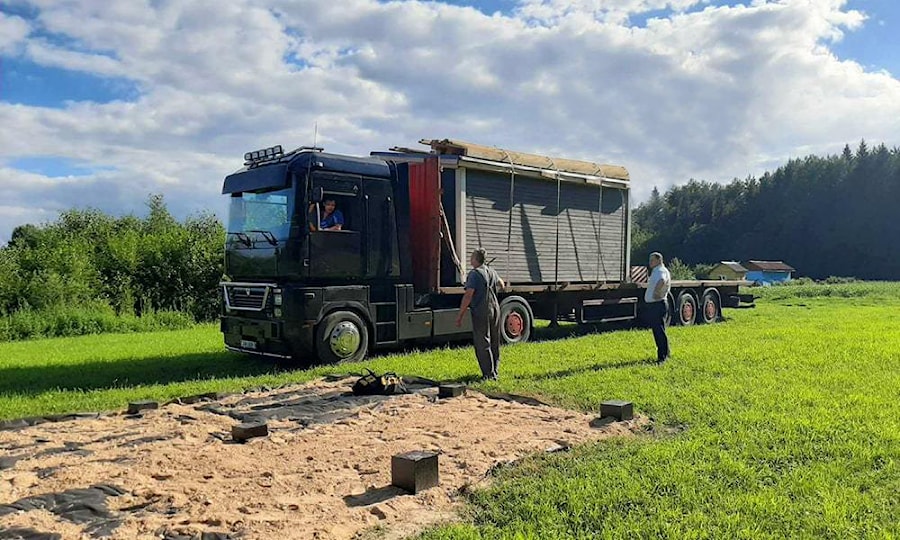 The basis for such a bath is a concrete slab insulated with 30 mm polystyrene, 170 mm high.
Outer cladding - alder lining. Two storeys of shelves are also made of alder. The tree is treated with a protective Tikkurila-type compound.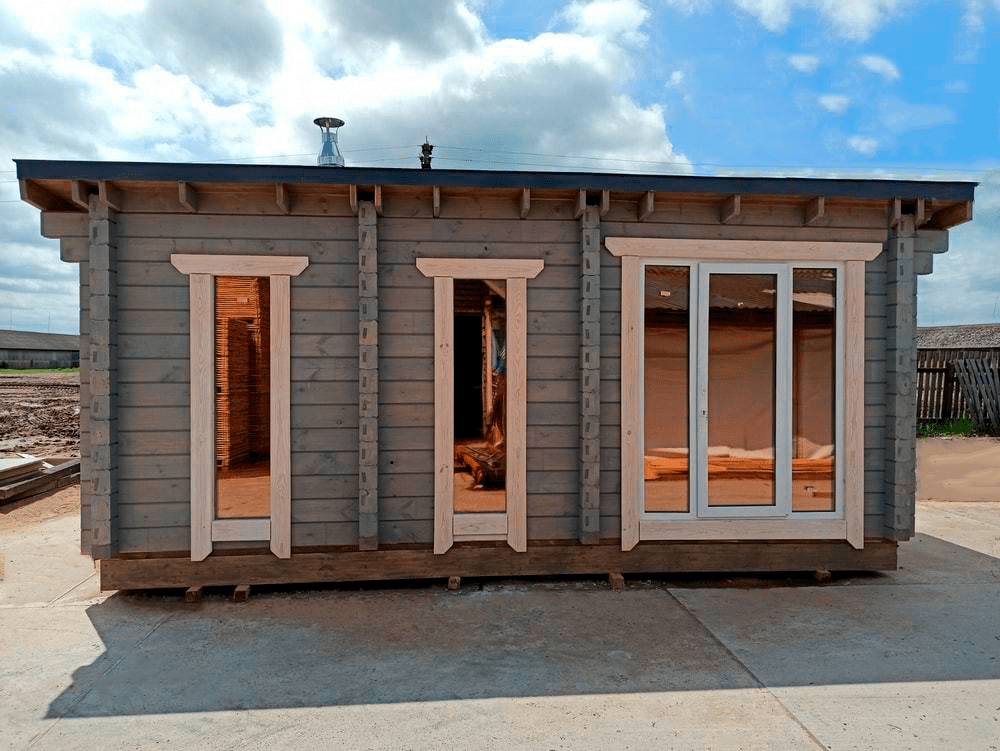 The walls and ceiling are insulated. Mineral wool (Ursa Terra), 100mm thick, is used as a heater.
Windows 410x1840mm are located in each room. Ventilation openings are also provided to supply fresh air to the premises.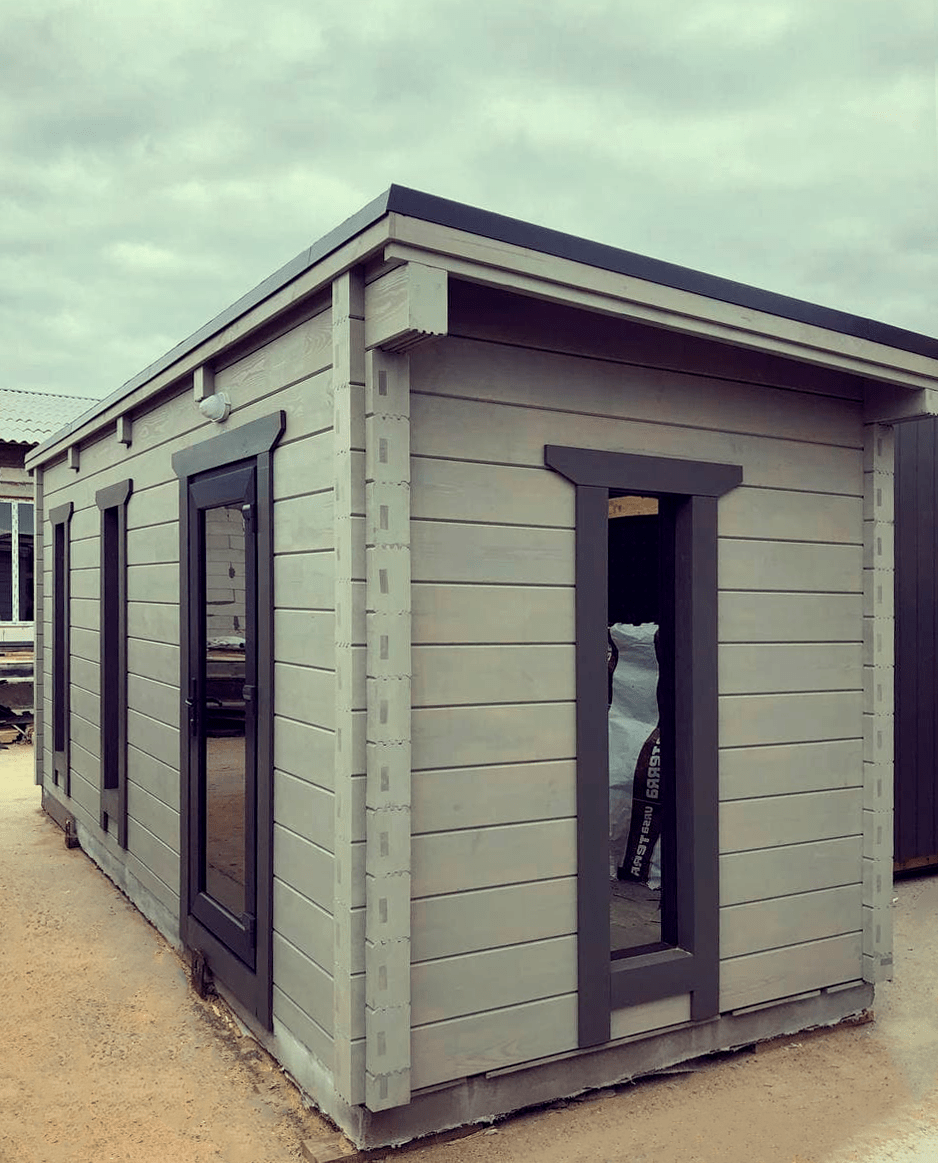 Exterior and interior decoration - spliced ​​eurolining made of pine.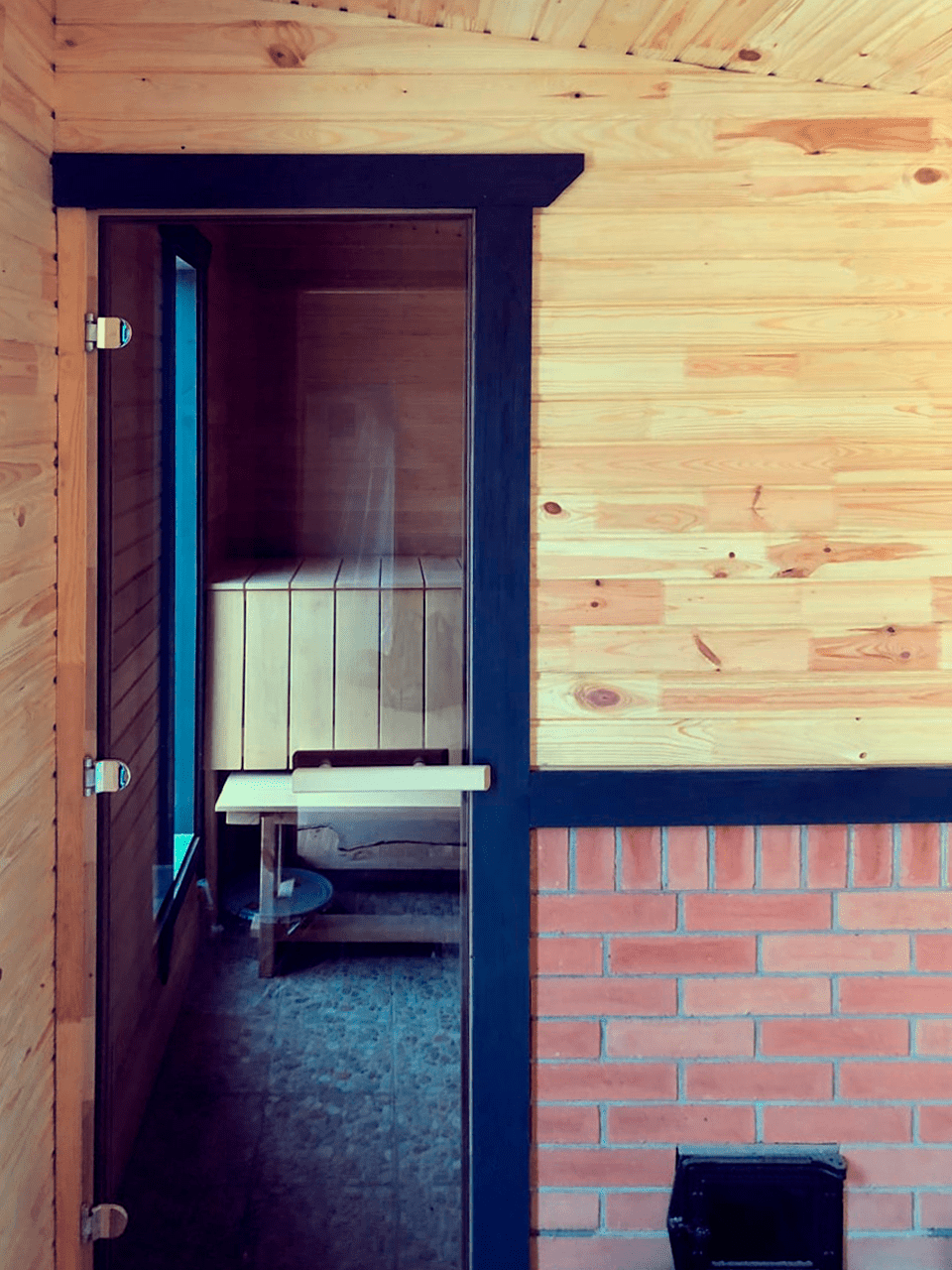 The stove meets safety requirements: it is fenced from wood with bricks and is equipped with a samovar-type tank with a volume of 75 liters.
The floors in the steam room and shower rooms are made of anti-slip tiles, in the shower tiles are laid with a slope to ensure water drainage.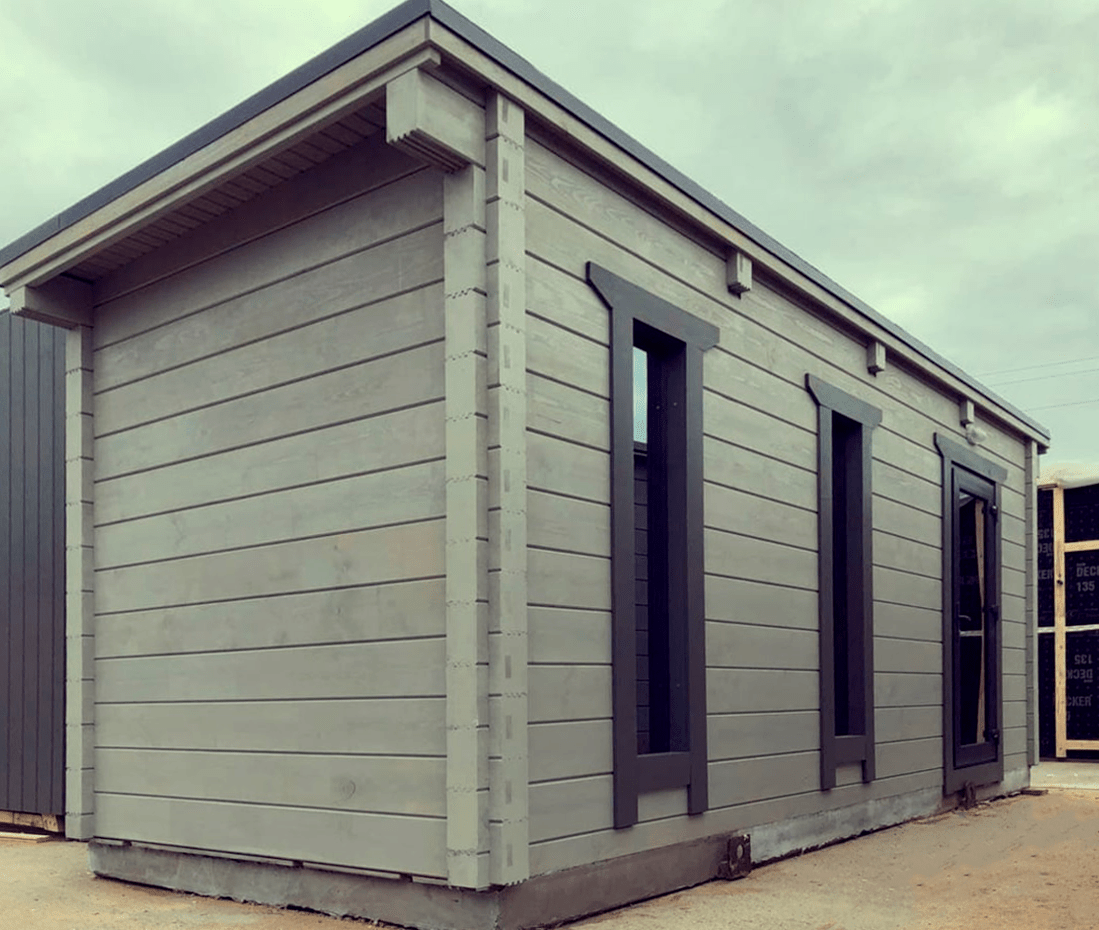 A board made of spliced ​​pine 35 * 80 mm was used in the recreation room.
The rafter system is made of boards spliced ​​along the length, drying and twisting are excluded. The same applies to the frame uprights.
To improve fire safety, chamfers were removed along the entire frame.