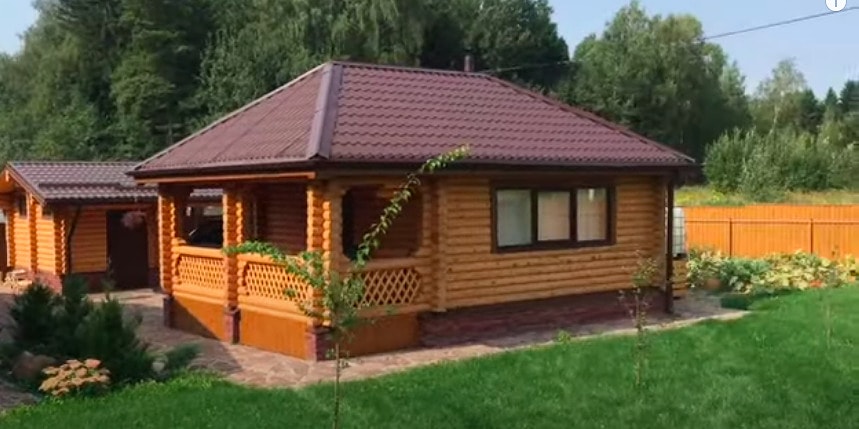 Bath project with a rest room. Wall material technical drying log (profiled timber, glued laminated timber) - total area 41.6 m²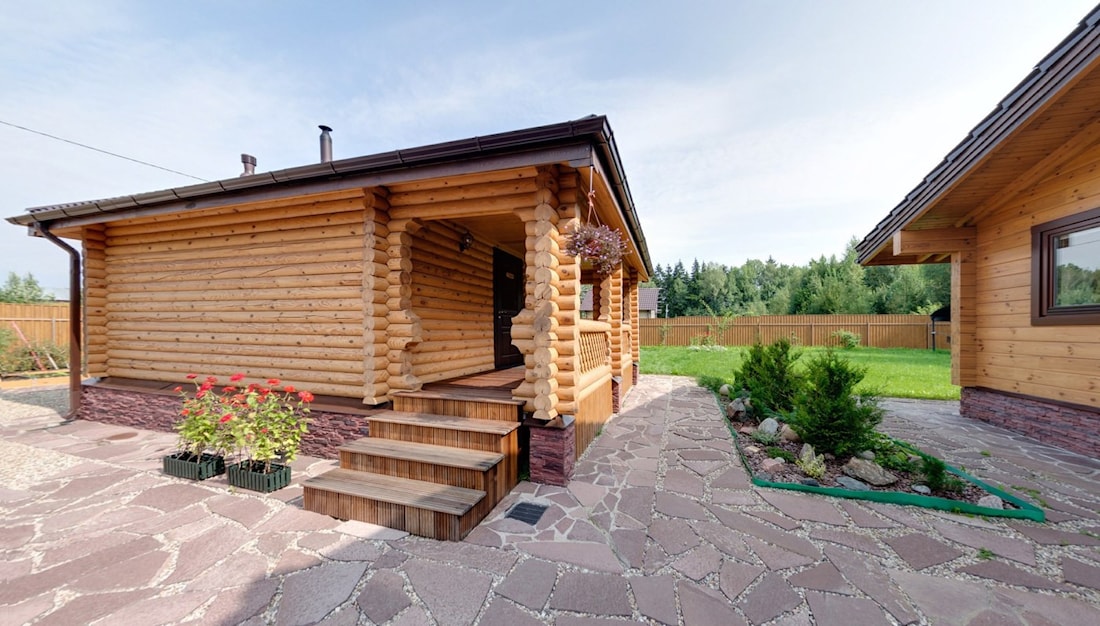 Compact, small-sized bath, which fits everything you need for a comfortable pastime. On a rather small area there is a rest room, a steam room with a stove, a shower room and a vestibule. The firebox is located in the living room, it is also a fireplace with a glass door.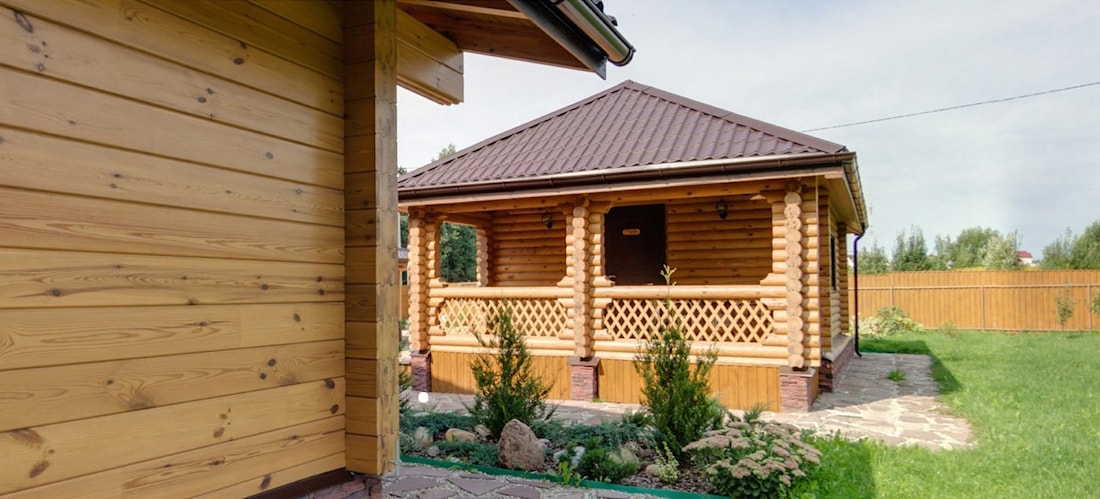 This project of a wooden bath from a bar provides for a spacious rest room and can be perfectly used as a guest house. A spacious covered terrace will provide a comfortable pastime on the street at any time of the day and in any weather.
First level plan: