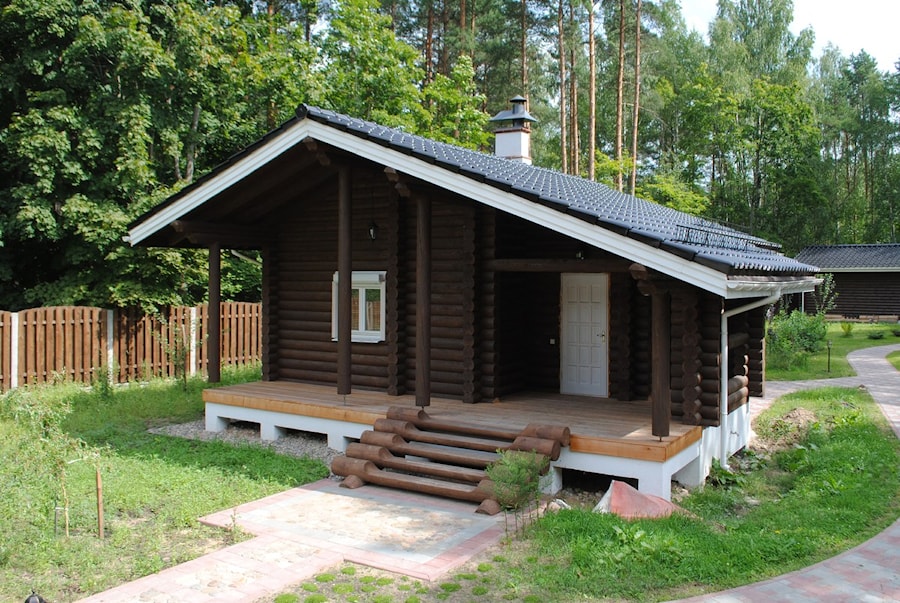 Wood sauna
is famous since ancient times all around the world. Usually, going to the banya was considered not only as an opportunity to clean the body. The bath believed to be a sacred place because people saw a combination of all Elemental Forces of nature - air, water, fire, earth. According to the legend, all these elements transmitted to humans during washing, making them healthy, strong and sturdy. Also, our ancestors thought that human's spirit can reborn in a banya.
This is an example of nice, spacious wooden log banya. There is enough space for all memebers of a big family and for all guests. Moreover, there is enough space for a swimming pool in it.
In this cute banya there are 4 four rooms: the biggest one is rest room - 15.6 m2, second room is a room for taking shower after russian sauna, and the third is the room for sauna itself. Also, there is a small firing room in this banya project.
Banya
"Lotta"
The number of rooms
4
Total area
63,22 sq.m.
Wall kit
46,46 cubic meters
Wall kit material,
other variants are acceptable
Rounded log D220 humidity 12%
Price for this sauna *
Please contact us to find out the price of this wooden house in your region
* Prices depend on selected construction materials: rounded log, profiled timber or glued laminated timber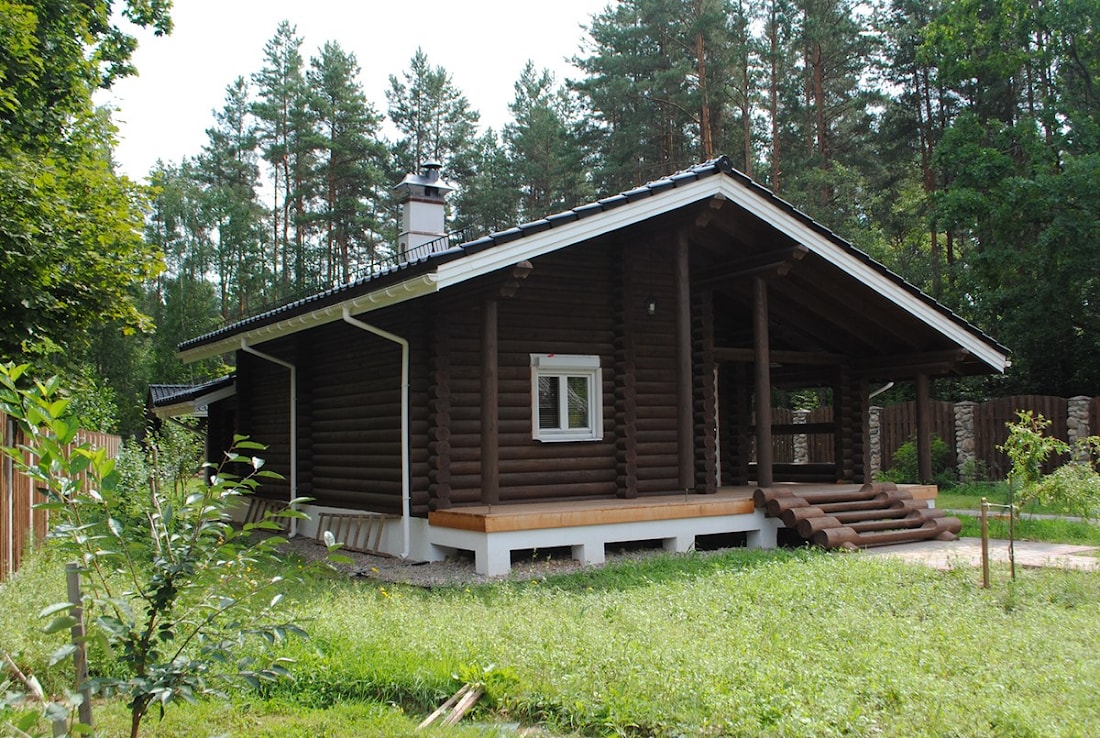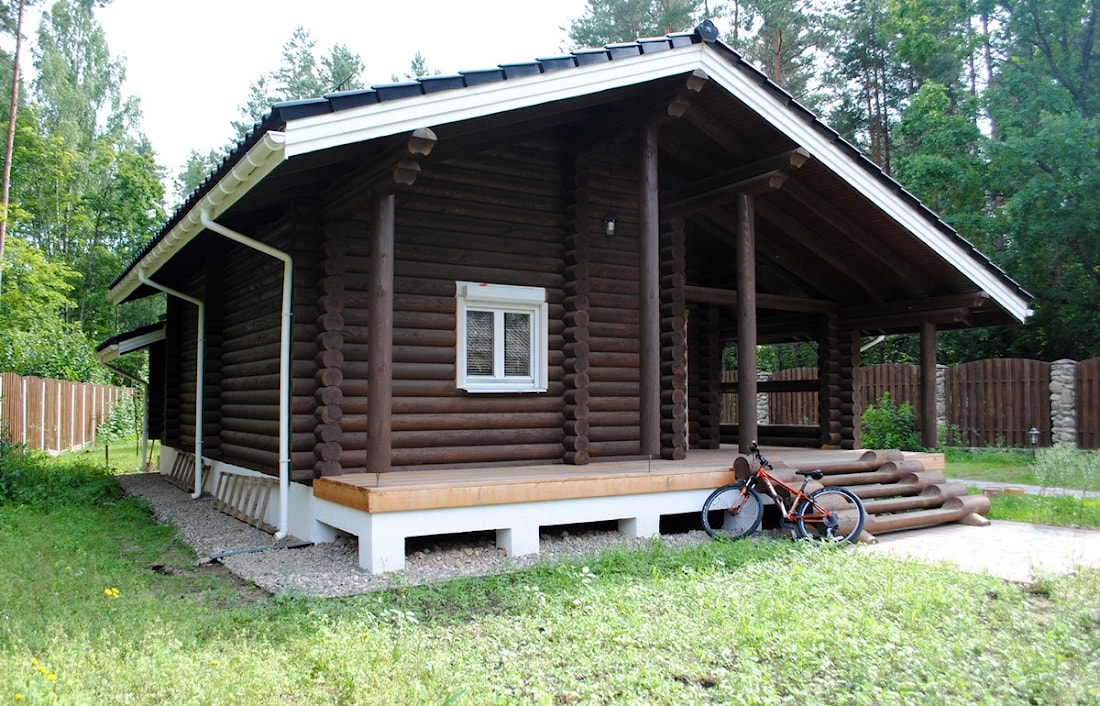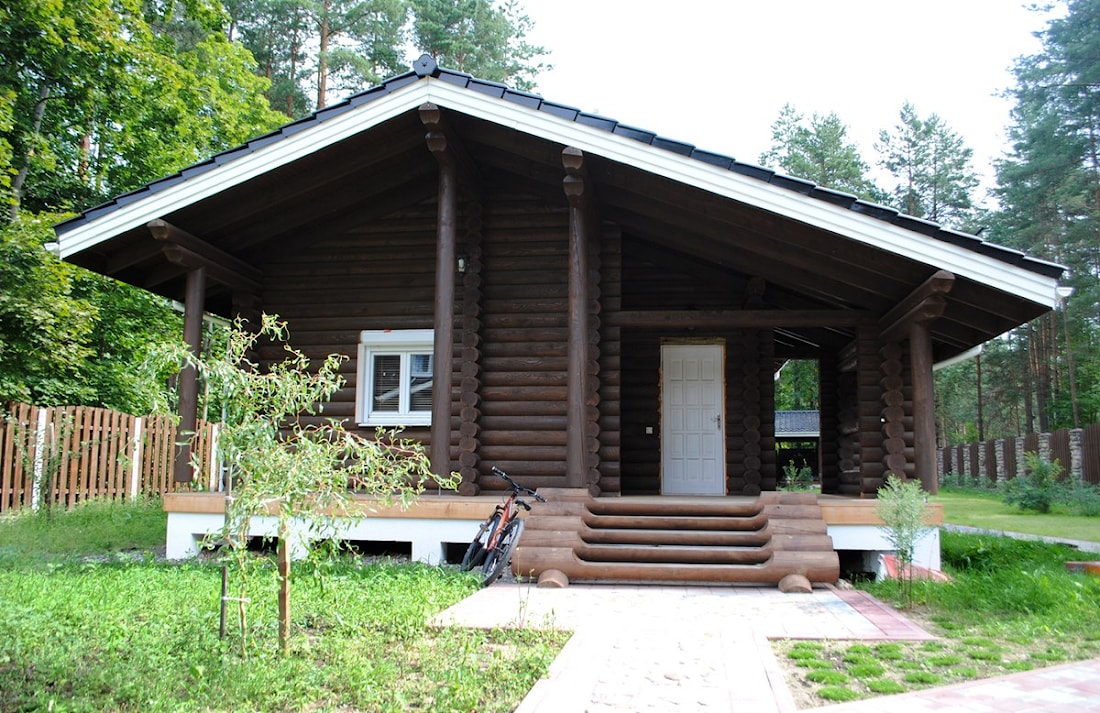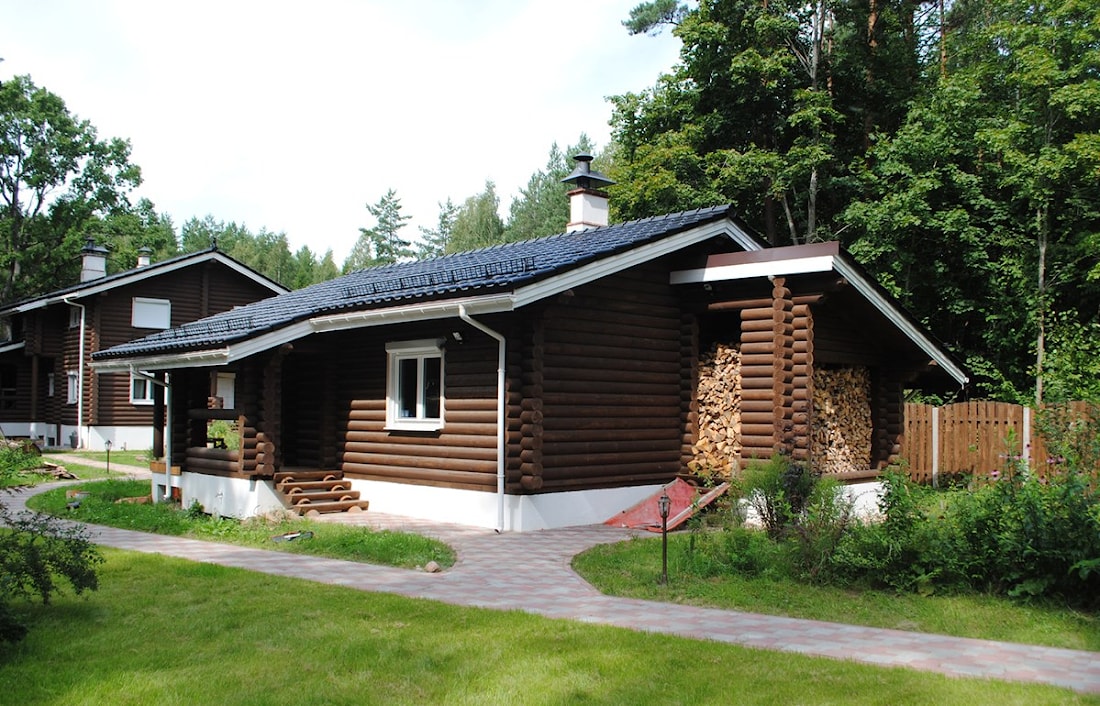 Wooden banya layout: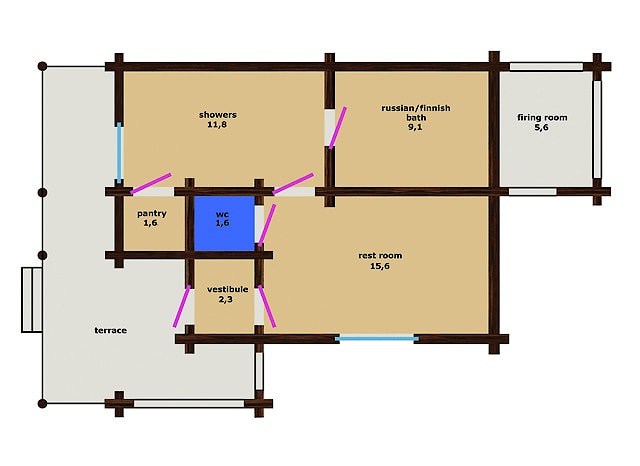 Photos of the interiors of wooden houses can be found here.
And also you can watch a video about wooden house and sauna: