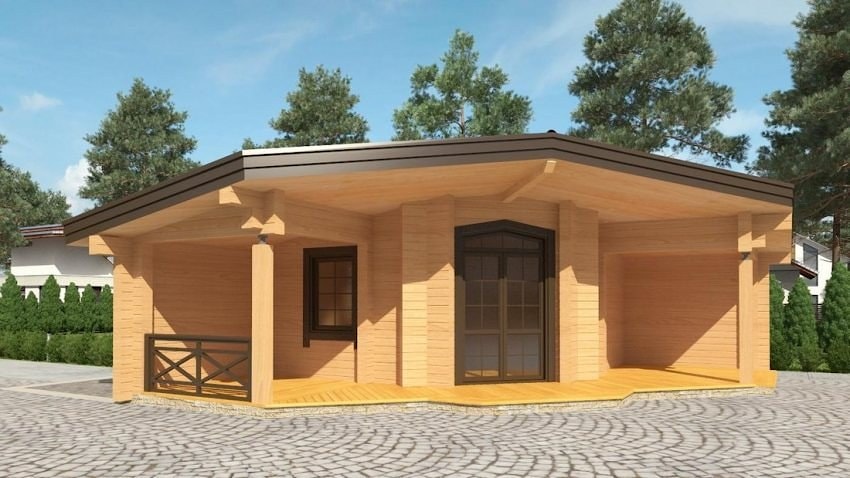 Ancient Slavs associated with banya the most important events in their life: the day of birth, marriage, recovery from serious illnesses.
Bath has long been a national Russian tradition. It gives not only a sense of purity and freshness, but also takes care of your health, helping to create a good mood. Arriving at the cottage in the country, you can flood the steam room and rest with your family or friends.
The volume of wall kit material is optimized maximally, as a result in our opinion we achieved the ideal ratio of the areas of rooms and the cost of wooden banya log kit. We tried to save the traditional national flavor and at the same time implement some ultra-modern items in architectural design of this banya.
As you can see, there are two little terraces in this banya project. As the layout shows, as you come in you find yourself in a relaxation room. The bathroom and steam room are to the right. Also, for your convenience, there is an exit to one of the terraces right from the relaxation room.
This model of the banya will be an ideal variant to have near your country house.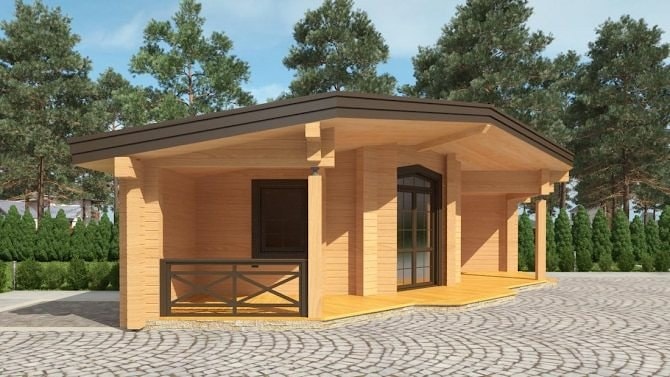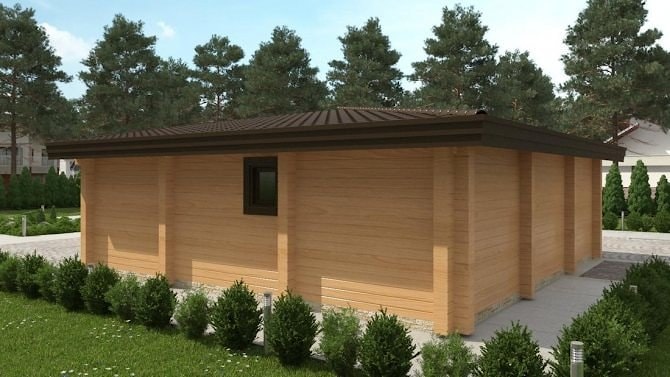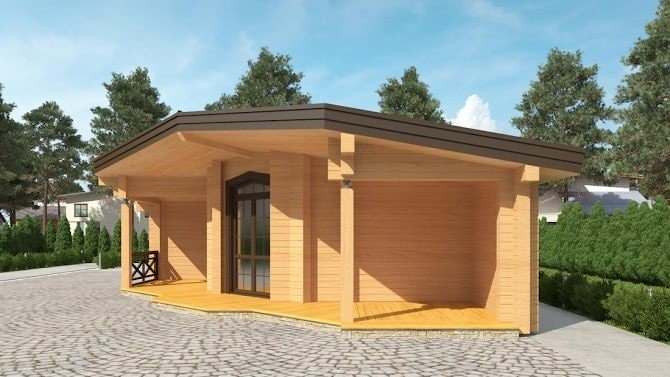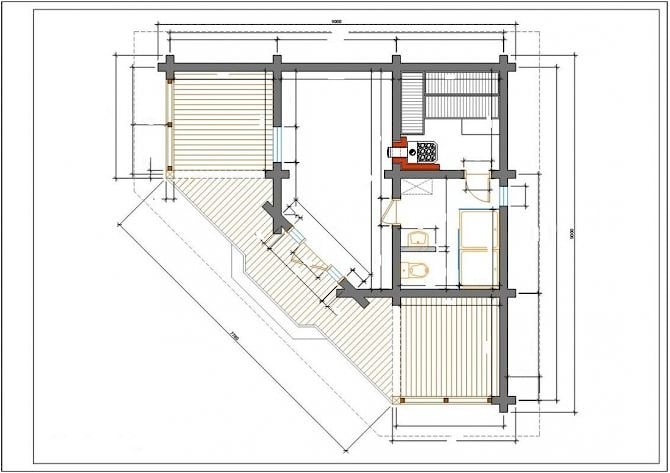 Photos of the interiors of wooden houses can be found here.
And also you can watch a video about wooden house and sauna: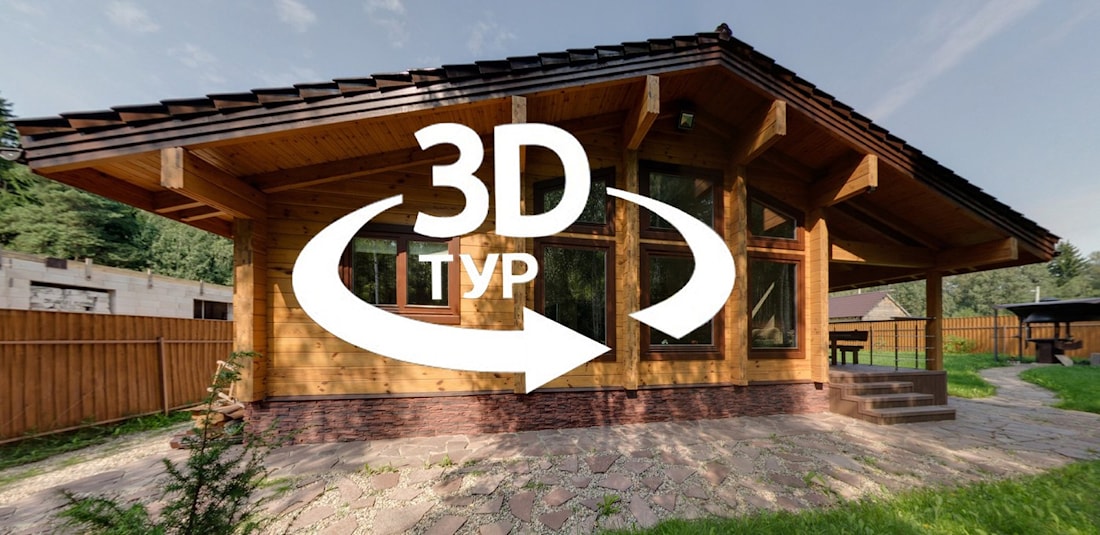 Сохранить