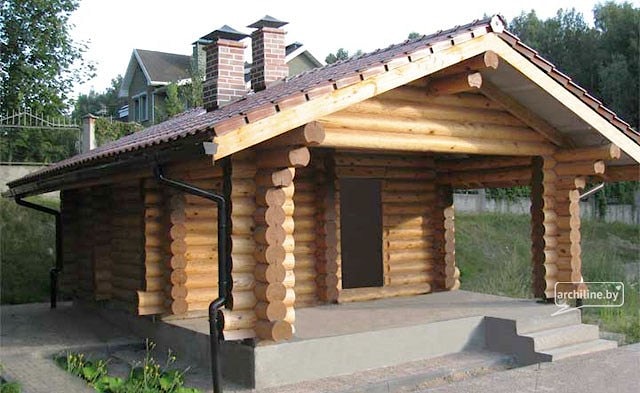 Wooden Banya designed from rounded logs is the Best thing for pleasure rest and treatment.
Banya
The number of rooms
3: living room, shower, sauna + terrace
Total area
32 sq.m.
Wall kit
18 cubic meters
Wall kit material,
other variants are acceptable
Rounded log D180 humidity 12-15%
Price for this sauna *
Please contact our country dealer to find out the price of this wooden house in your region
* Prices depend on selected construction materials: rounded log, profiled timber or glued laminated timber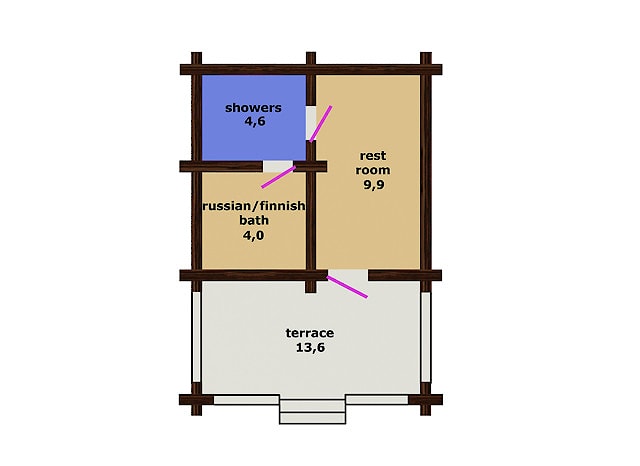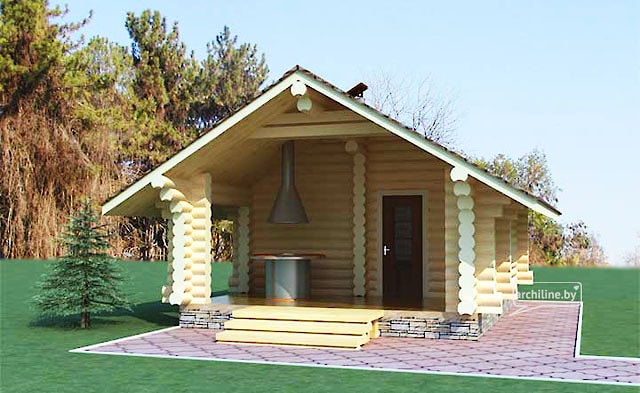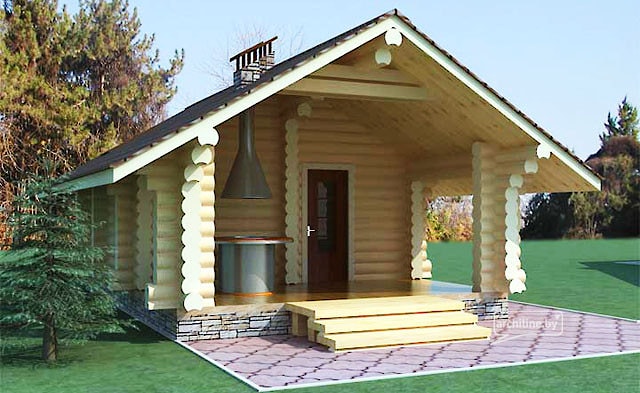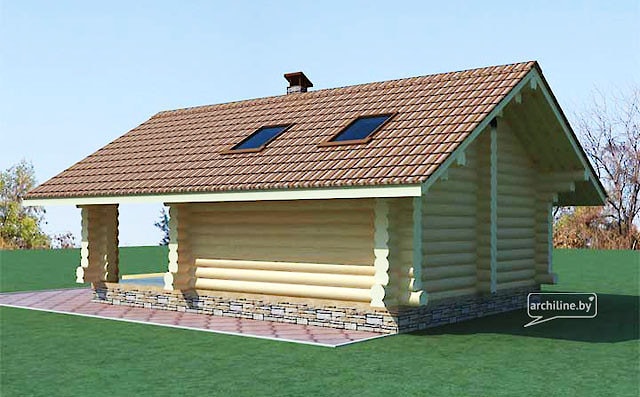 Photos of the interiors of wooden houses can be found here.
And also you can watch a video about wooden house and sauna: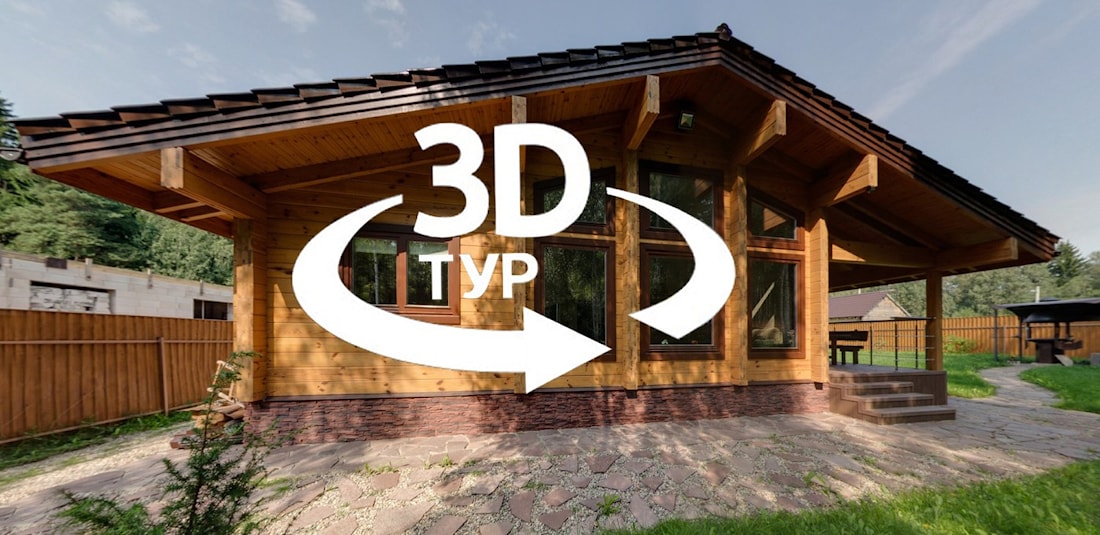 Сохранить