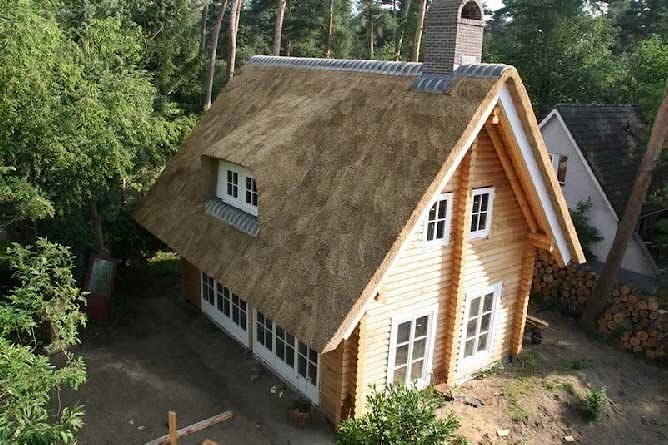 Charme Lodges in Oisterwijk, Netherlands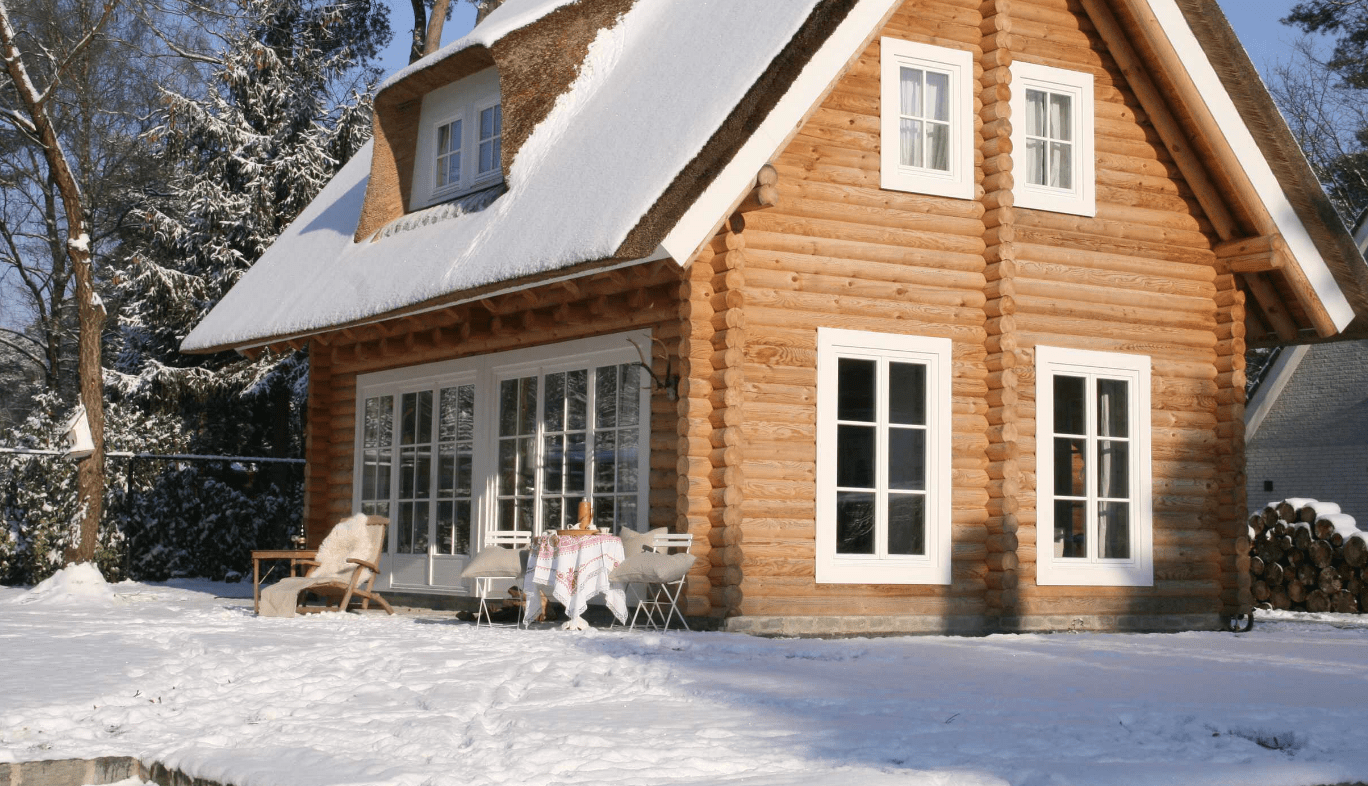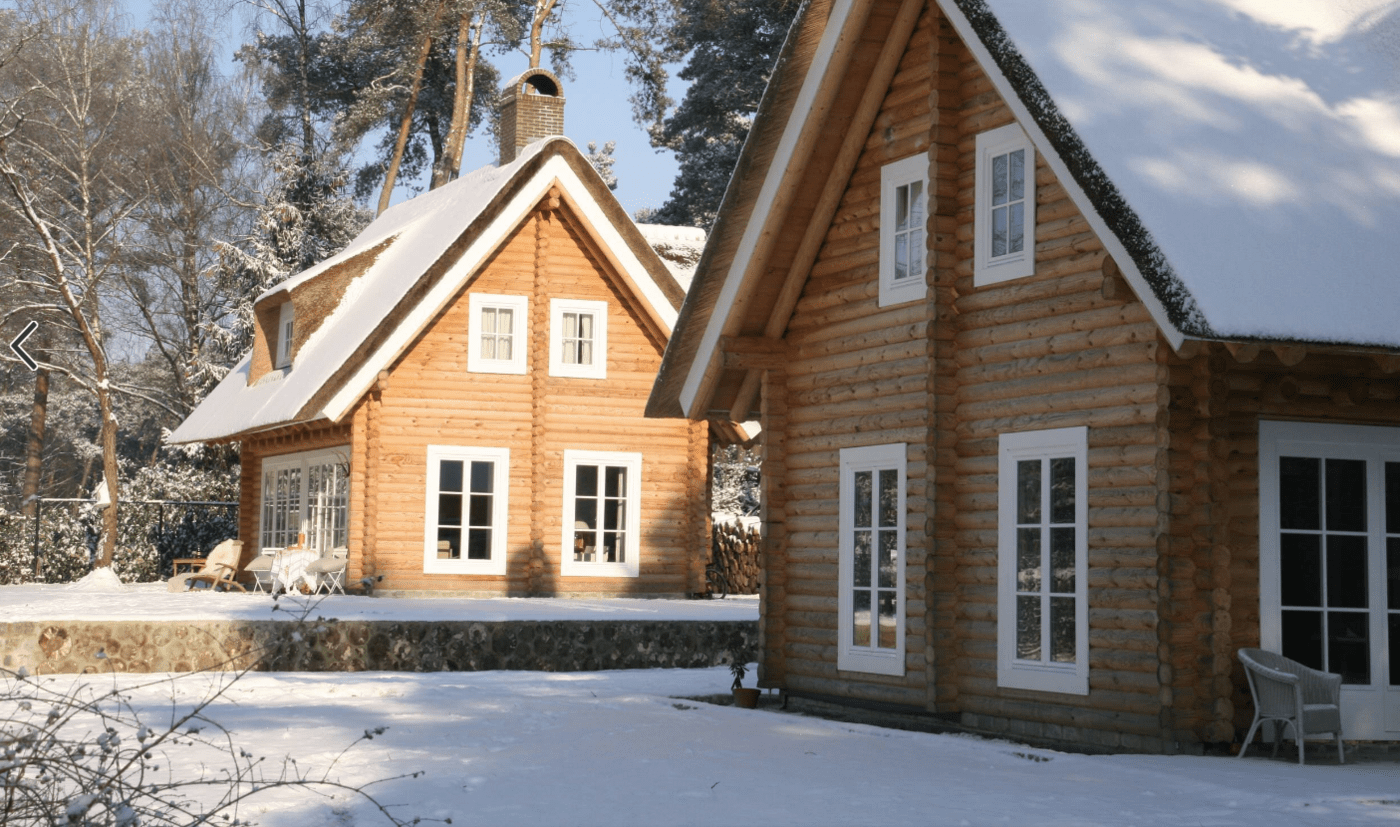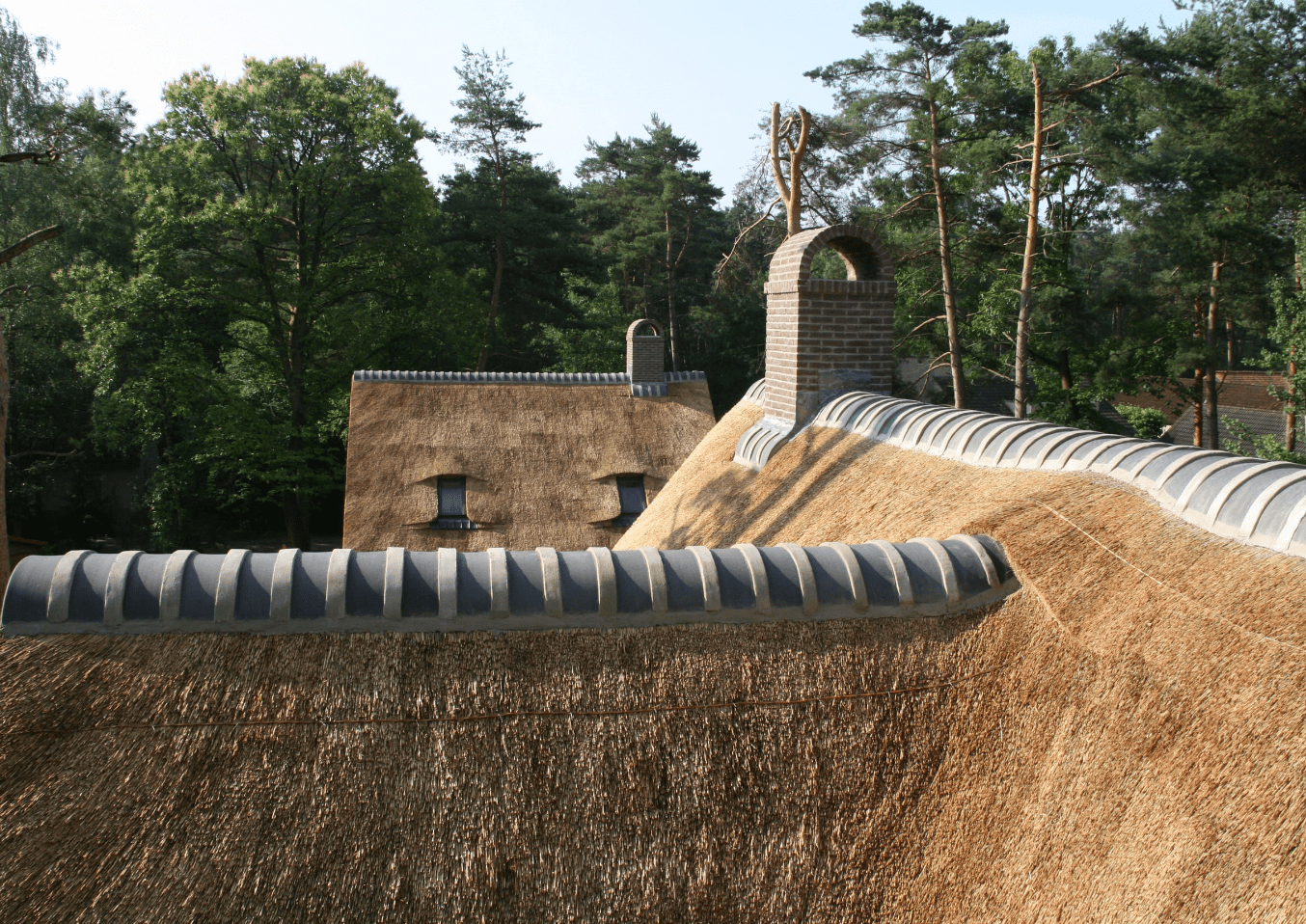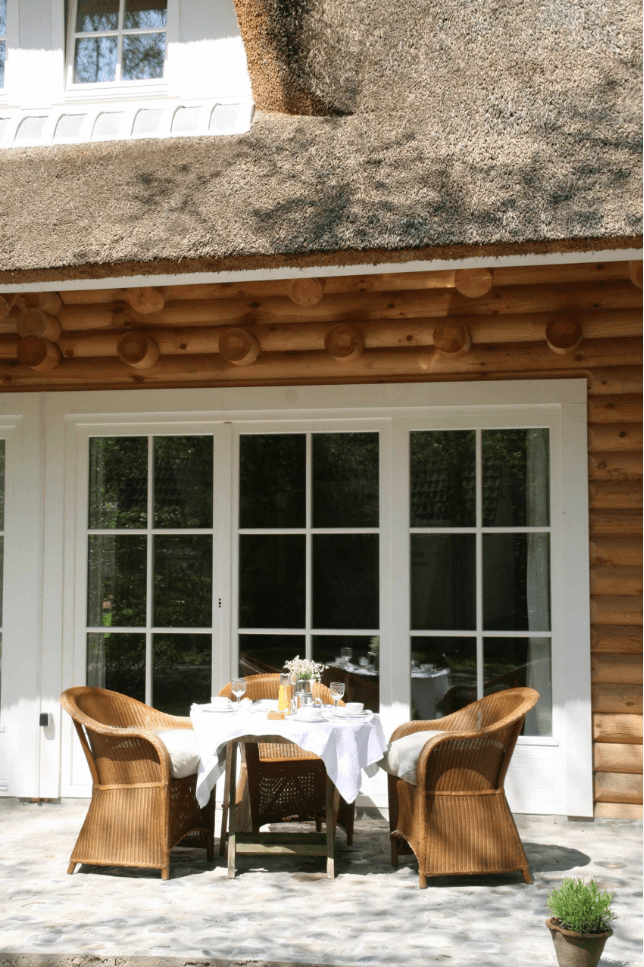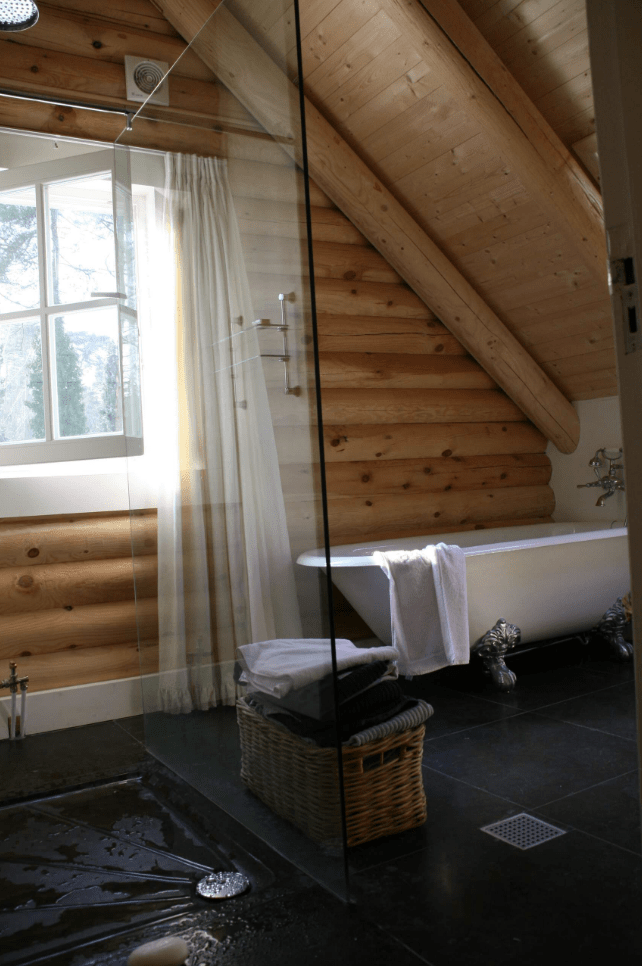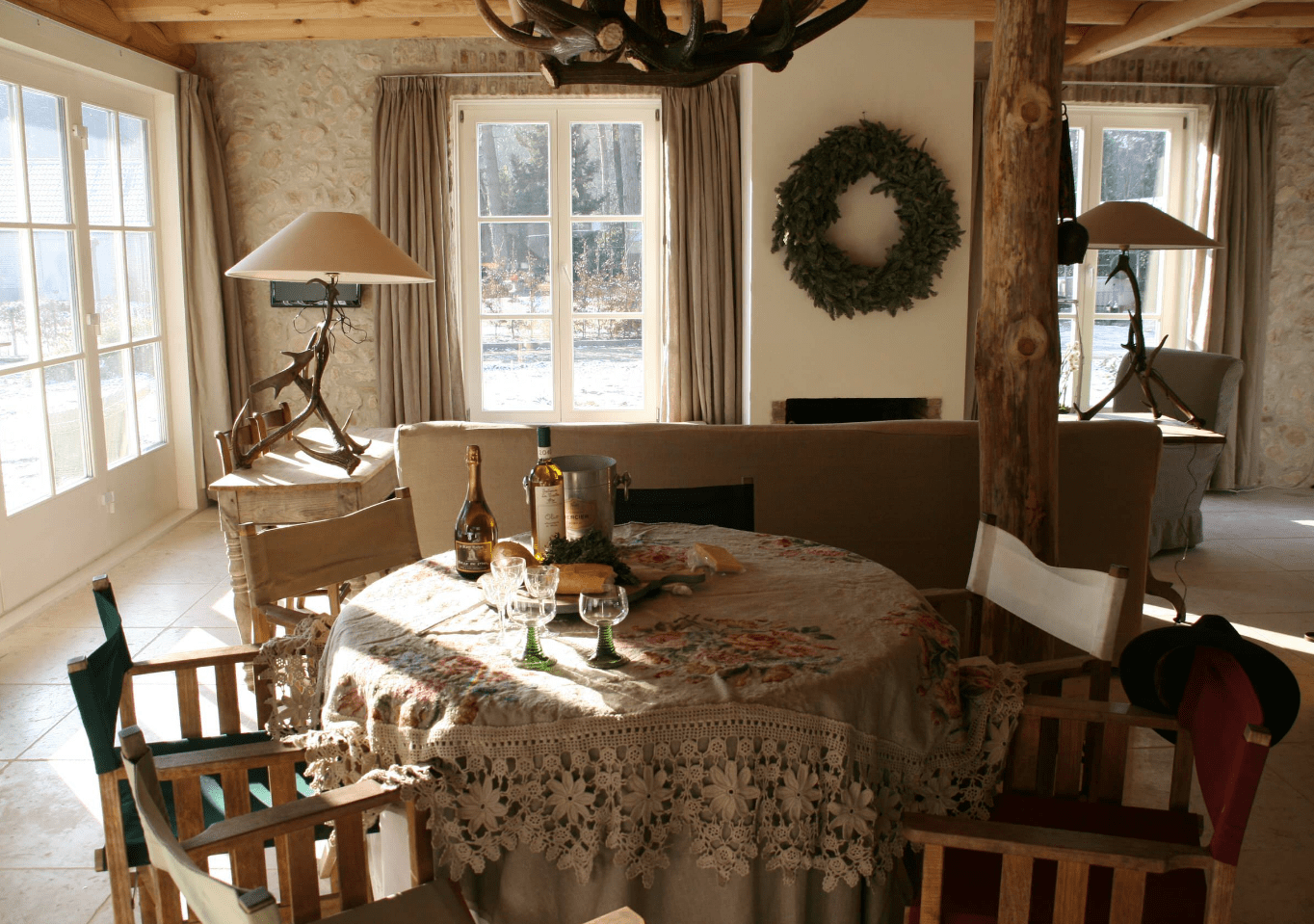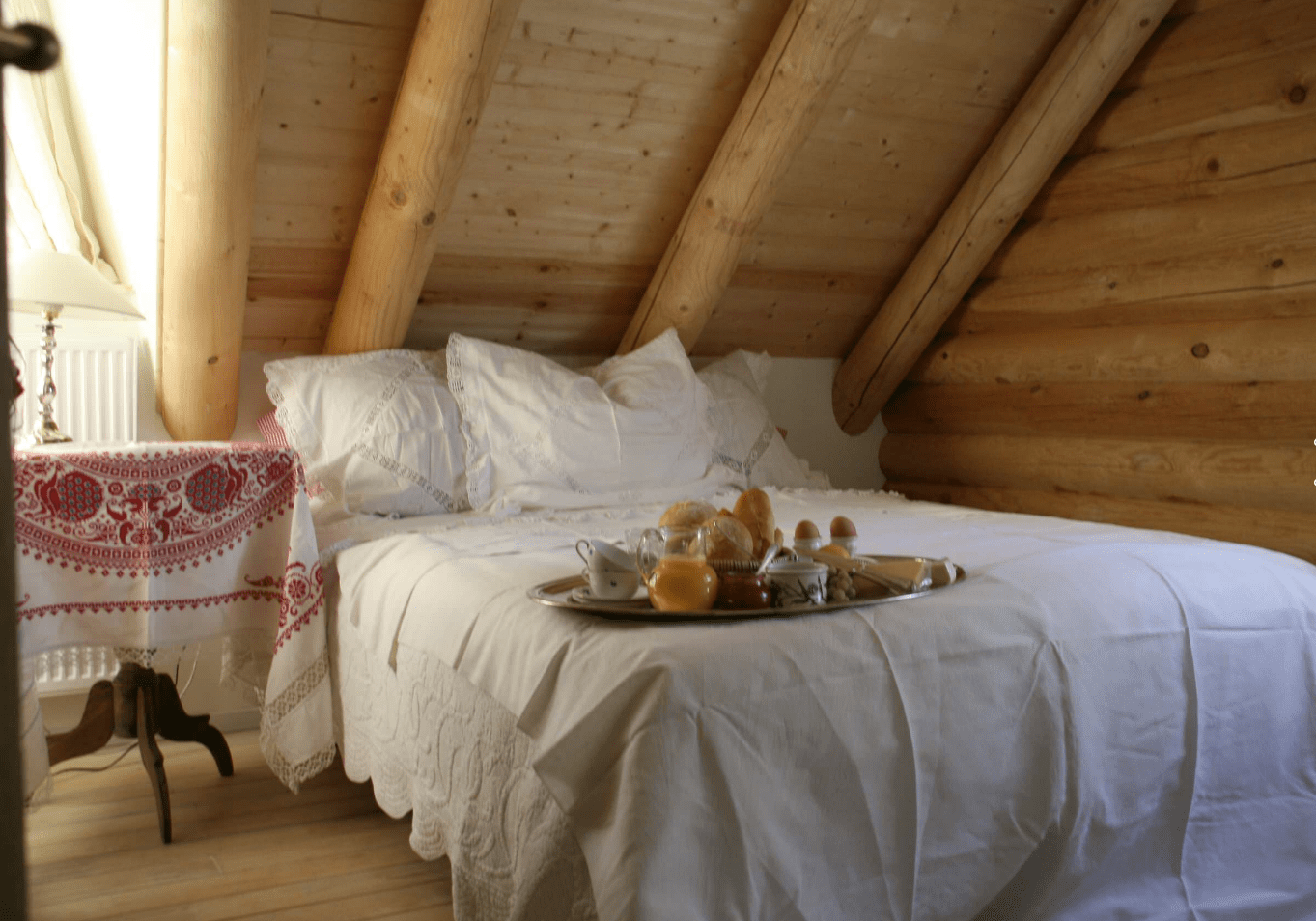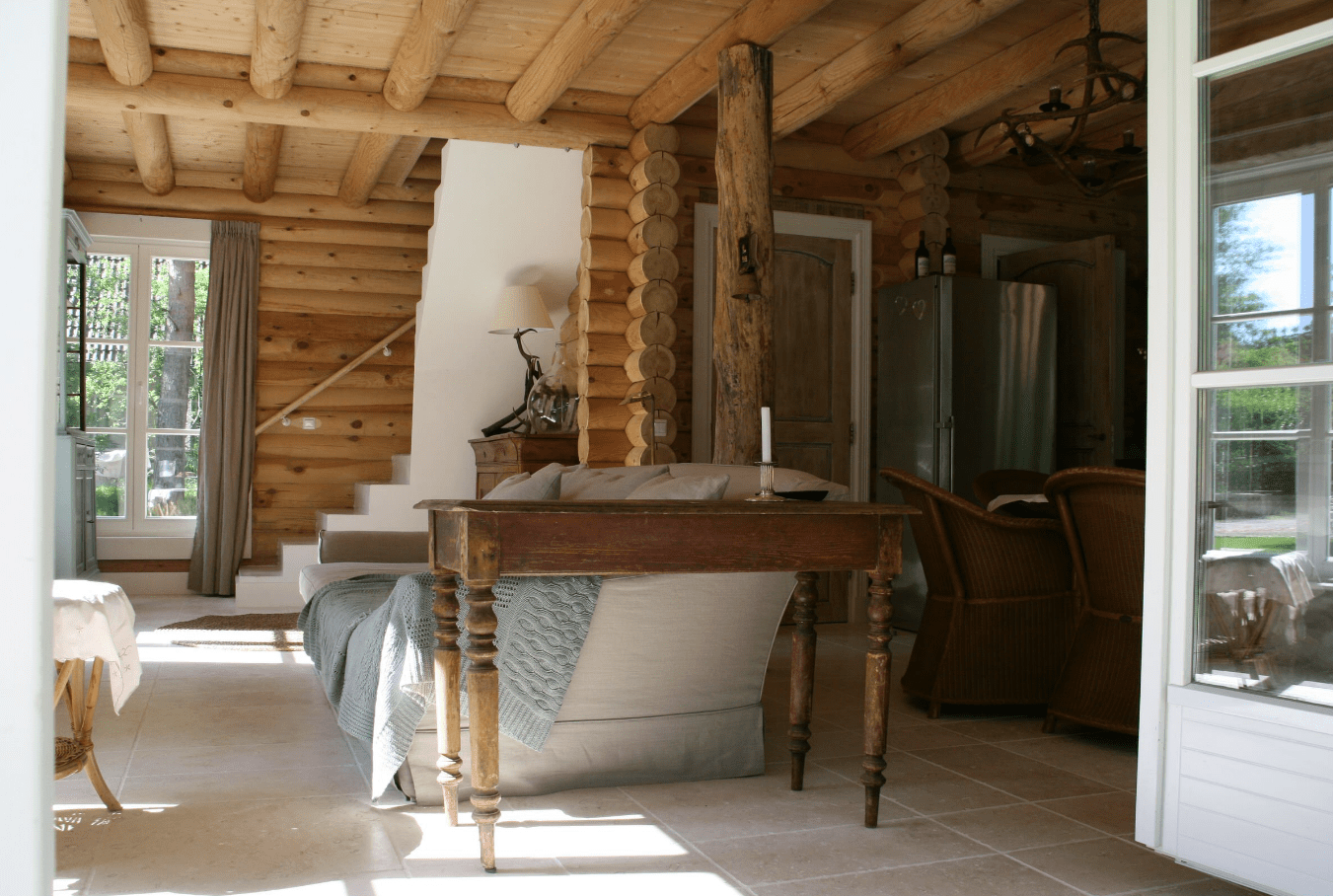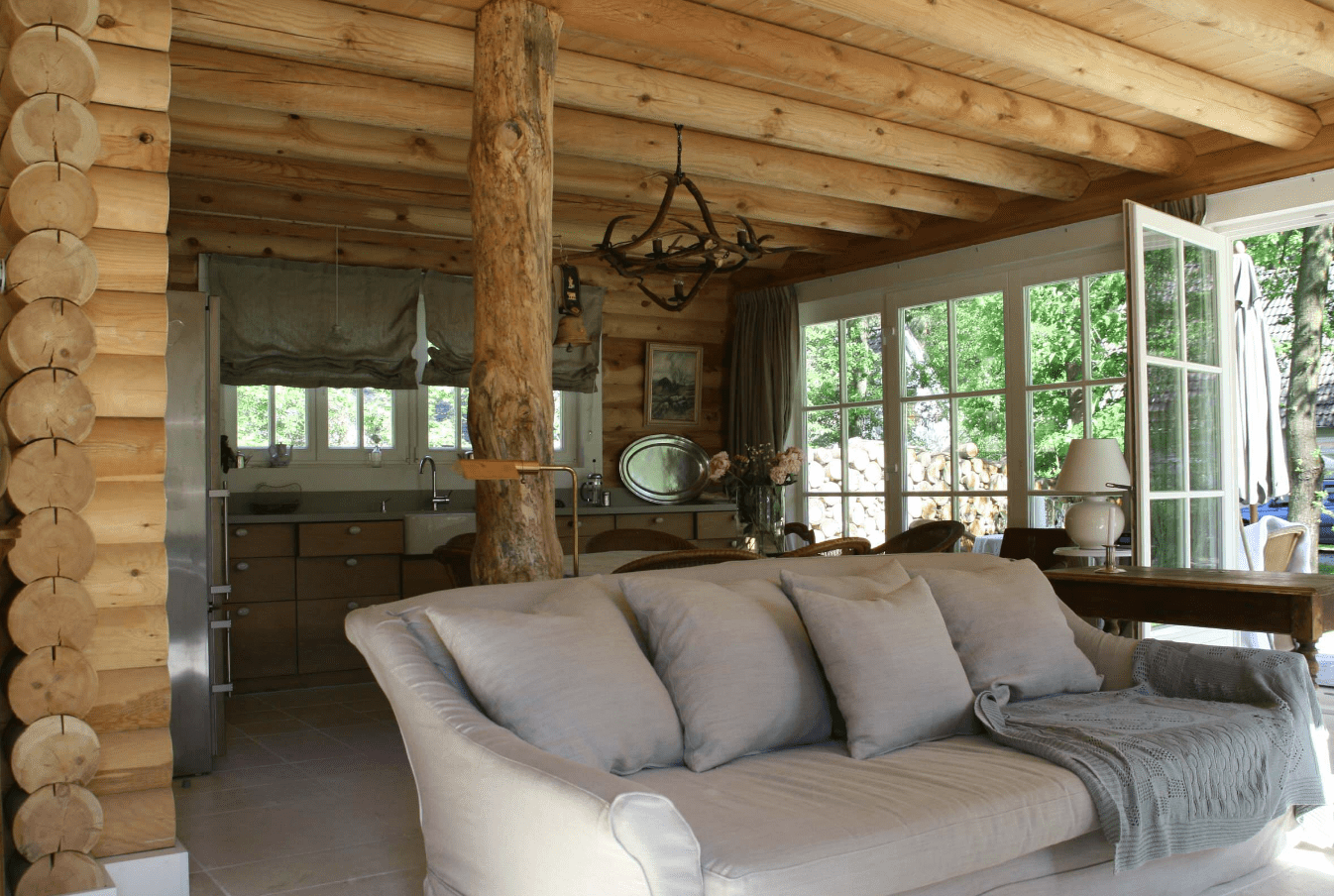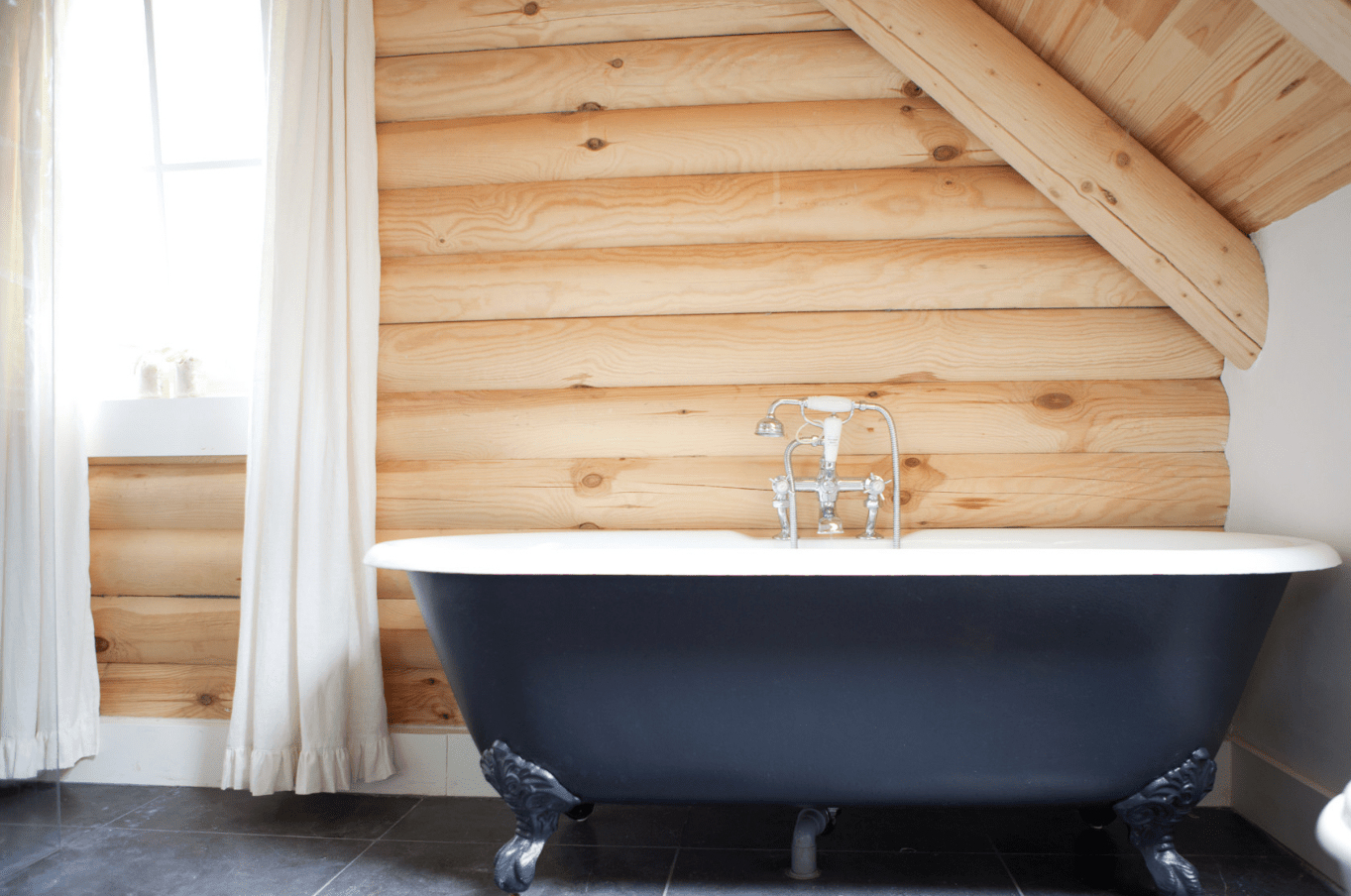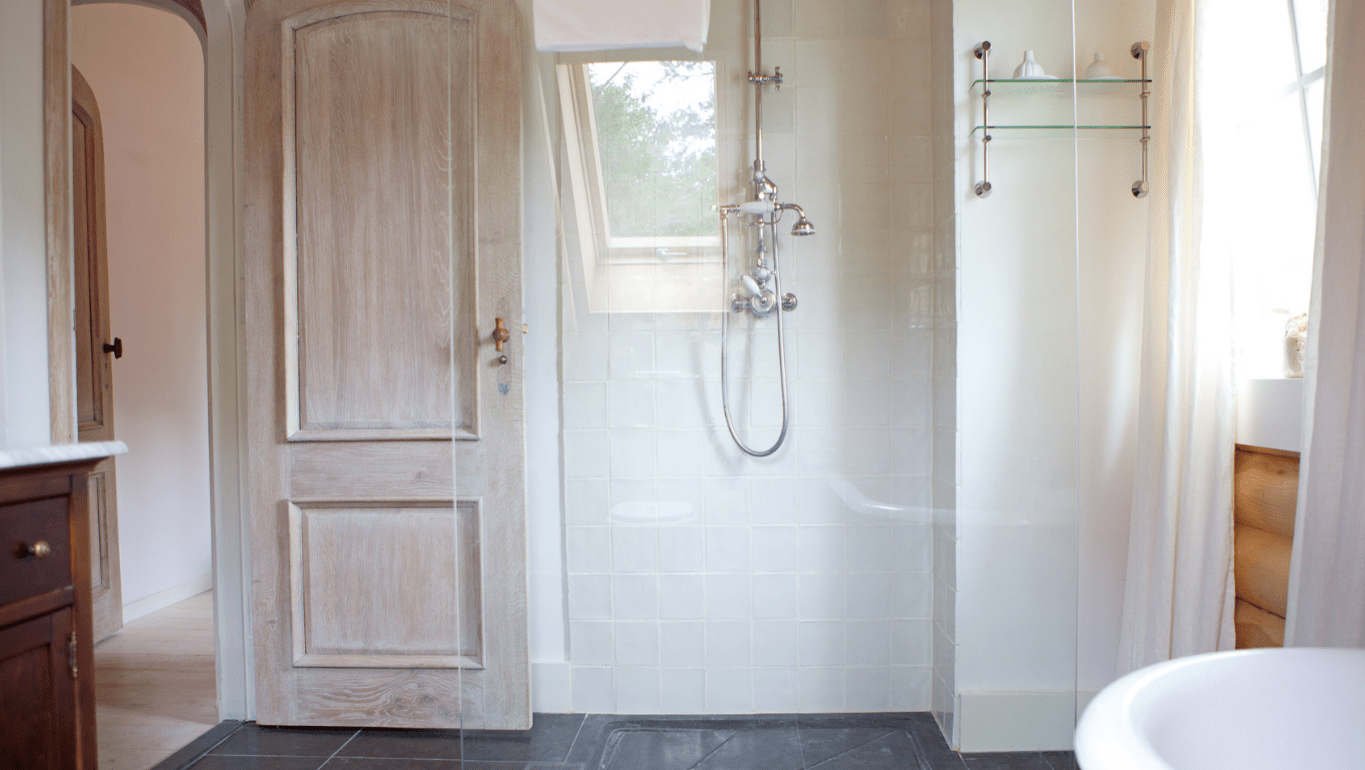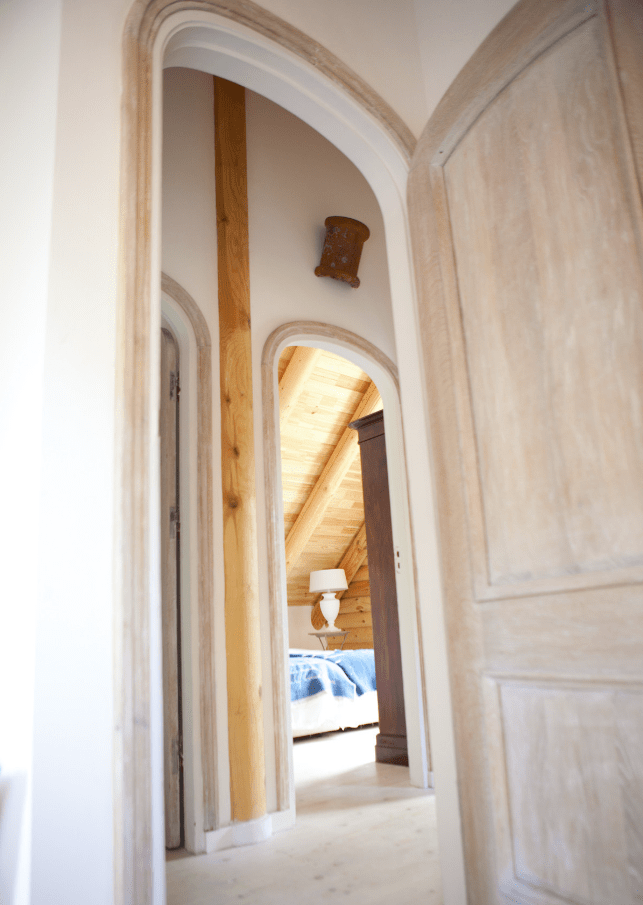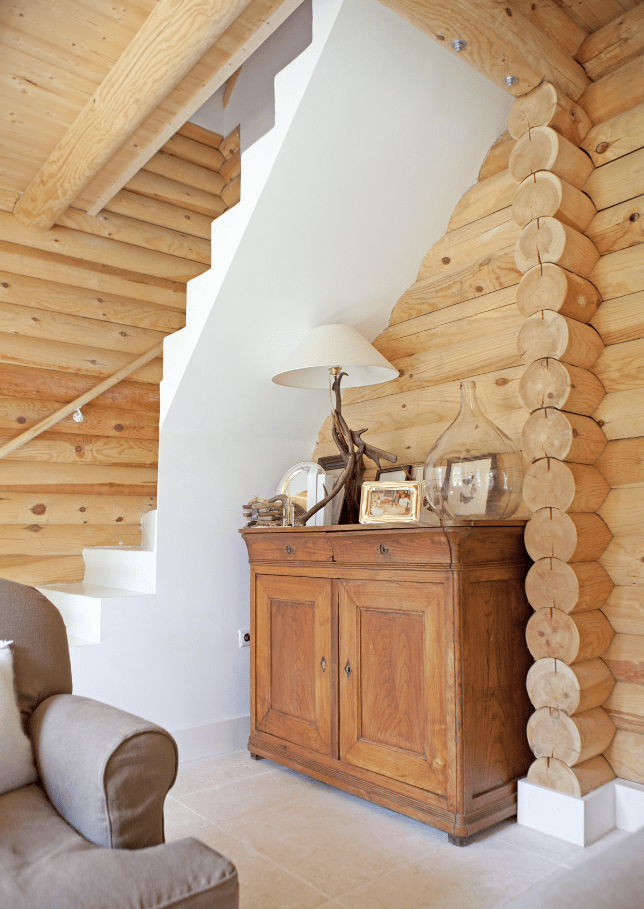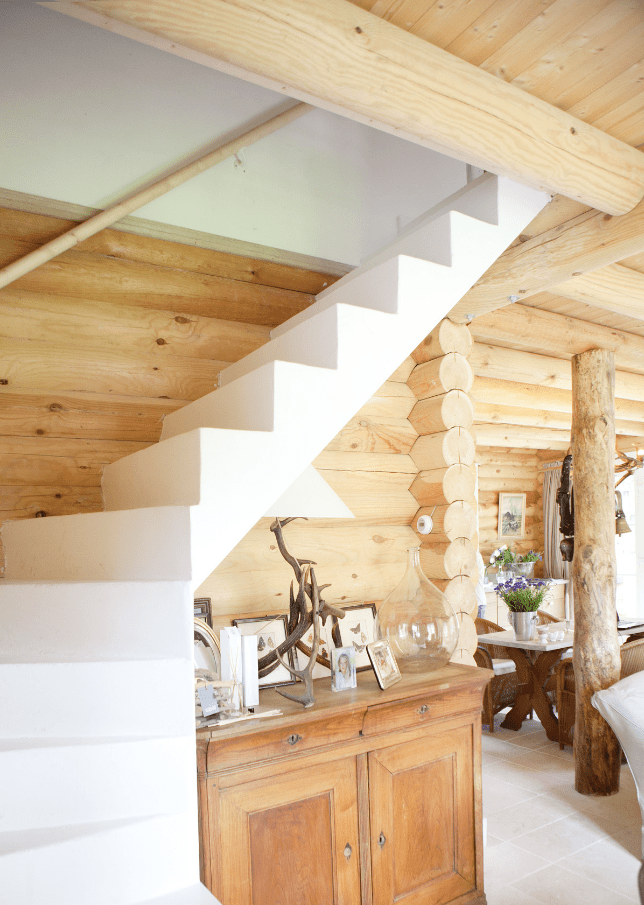 Charme Lodges
Log home plan of the house "Oster" If you have a country house, you're an owner of all year round resort. It is difficult not to agree with it.
And if you want to have an opportunity to go to a quiet place to have rest and relax at any season of the year, you need to purchase a log home in our company – Archiline Houses.
Why us? We offer building materials of the highest quality. Our proposed log home design is not intended to be unique, but it meets the requirements of comfort, functionality and convenience.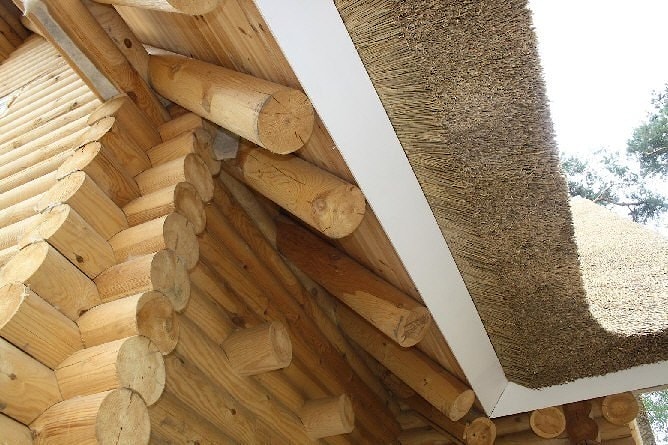 Order a country house from our company – Archiline Houses! We will build in a short time. For this very project we used round logs of technical drying. If you want to save money, we can offer you to build a house made from logs of natural humidity, but in this case you'll not be able to heat the house from inside during 2 heating seasons, otherwise it can cause deep cracks in the logs.
Total area of the house is 167 square meters. It is enough to accommodate 3-5 people in it.
There will be also a place left for guests. There are four bedrooms in the house for this. Living area of the house is 138 m², which is much more than three-bedroom apartments have, that cost much more than a wooden house made from logs.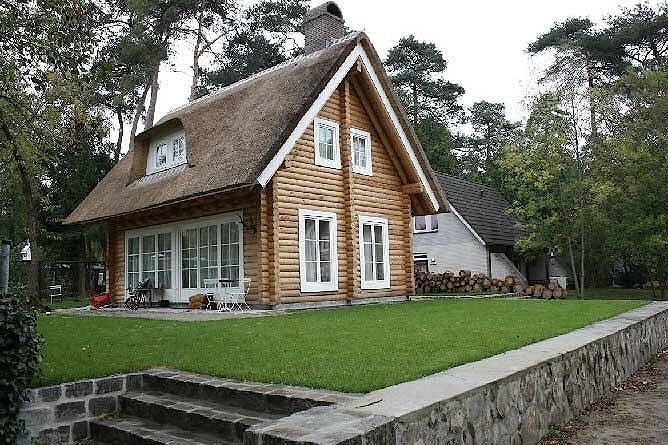 The house is built from round logs of conifers, which is the main condition for strengthening of the health of everyone who lives in it: the resin has disinfectant properties, so cold or allergy can't "get" the people inside.
Description
Log home "Oster"
Number of rooms
5
Living area
138 sq. m.
Total area
167 sq. m.
Roof area
135 sq. m.
Ground floor area
90 sq. m.
First floor area
77 sq. m.
Wall kit
51,8 cubic meters
Wall kit material,
other variants are acceptable
Rounded log D200 humidity 12%
Price for this wooden house *
Please contact us to find out the price of this wooden house in your region
* Prices depend on selected construction materials: rounded log, profiled timber or glued laminated timber
This log home is ecologically friendly, so it is recommended for construction in ecological villages, as well as in the protected area, such as in forest preserves.
Build an environmentally friendly house made from logs with a thatched roof. Stand out in a crowd of thousands of grey brick houses!
Photo report: construction of a wooden house in Oisterwijk.
A couple of pictures of a house with a thatched roof built by us in Oisterwijk, Netherlands. Interior decoration: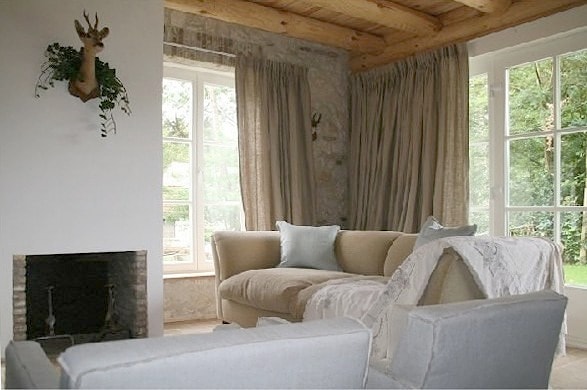 Interior design:

Bedroom in the wooden house:

Bathroom in the wooden house with a thached roof: