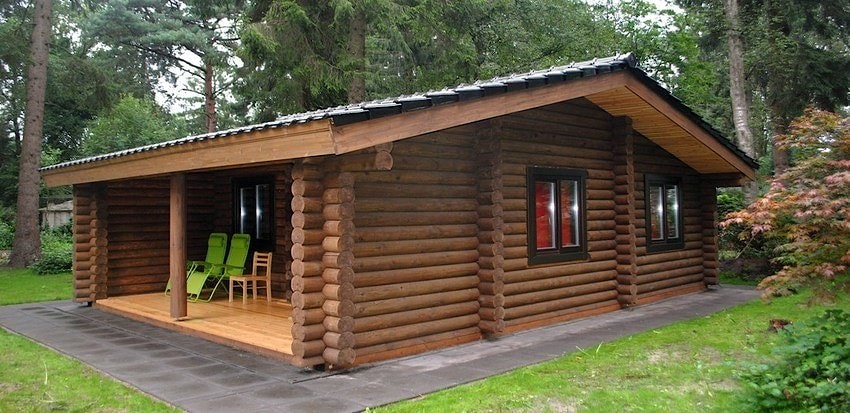 Nowadays the interest to log cabins is rapidly increasing. In conditions of ecological disbalance more and more people are looking for comfortable, natural and eco-friendly house.
That is why our company offers a small, but really comfortable log cabin kit, which is made of round logs with a diameter of 200 mm.
There is just one floor and one room in this house, but it is an ideal choice for small family of 2-3 people to have a night stay outside the city. The house is nice, comfortable, natural and warm.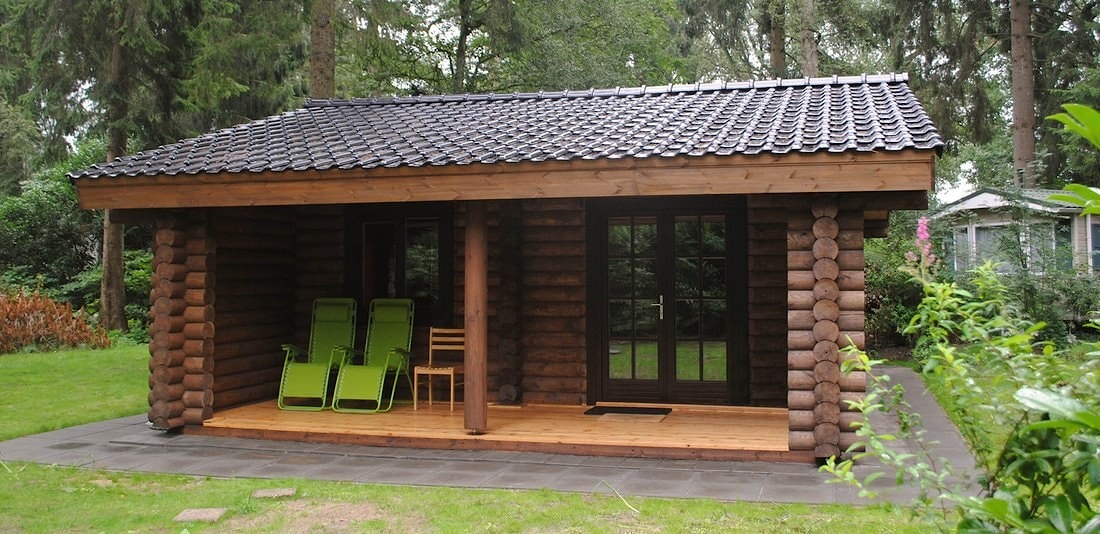 Holland is famous not only for windmills and tulips, but also for simple but charming houses. These houses are ordinary in outward appearance, but at the same time they have all the functional set of properties and characteristics that let a person or family enjoy the life in comfort. The proposed Dutch log cabin kit is not a family-type house. It's more like a hunting lodge or summer residence, where only one room, but in its area you can easily accommodate a kitchen, dining room, bedroom and even an office.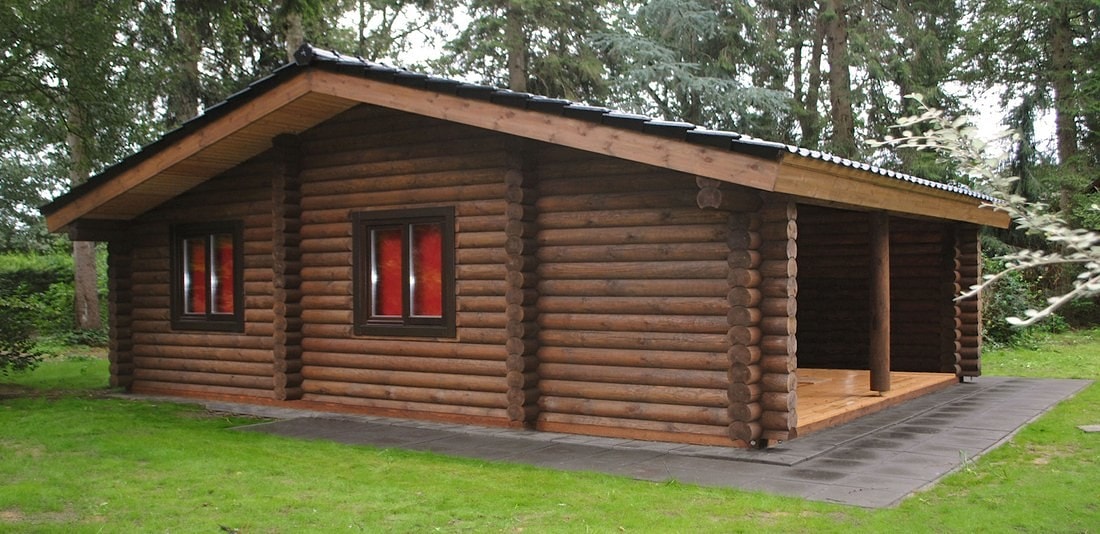 Buy this house right now and install it in a picturesque area to periodically go there for your holidays in lap of nature.
It is easy to feel the unity with the surrounding environment in it: with windy and noisy forest, murmuring river.
It's so nice to come back after a long walk through the forest. This log cabin will be your protection from the weather, and maybe will make you write some poems or stories.
The house has a total area of 52 m². The cost of the house is adequate, accessible for the majority of consumers.
The walls can be made from any material - logs, profiled timber, glued laminated timber of natural humidity and technical drying.
In all, you will need a little bit more than 17 cubic meters of wall material for the kit of this log cabin.
| | |
| --- | --- |
| The describtion: | Log house "Van Dijk" |
| The number of rooms | 1 |
| Total area | 46 sq.m. |
| The number of floors | 1 |
| Walls kit | 17,26 cubic meters |
| Walling, other variants are acceptable | Round logs D200, 12% humidity |
| Price for this wooden house * | Please contact us to find out the price of this wooden house in your region |
| * Prices depend on selected construction materials: rounded log, profiled timber or glued laminated timber | |
The assembling of this log cabin is not difficult, even interesting, so every man can cope with this difficult task, and then say: "I did it!"
The main roofing material is natural ceramic tile Röben, which has earned the recognition of many generations of builders.
However, upon your wish specialists of the company Archiline Log Houses can put any changes into the project, making it the way the customer wants.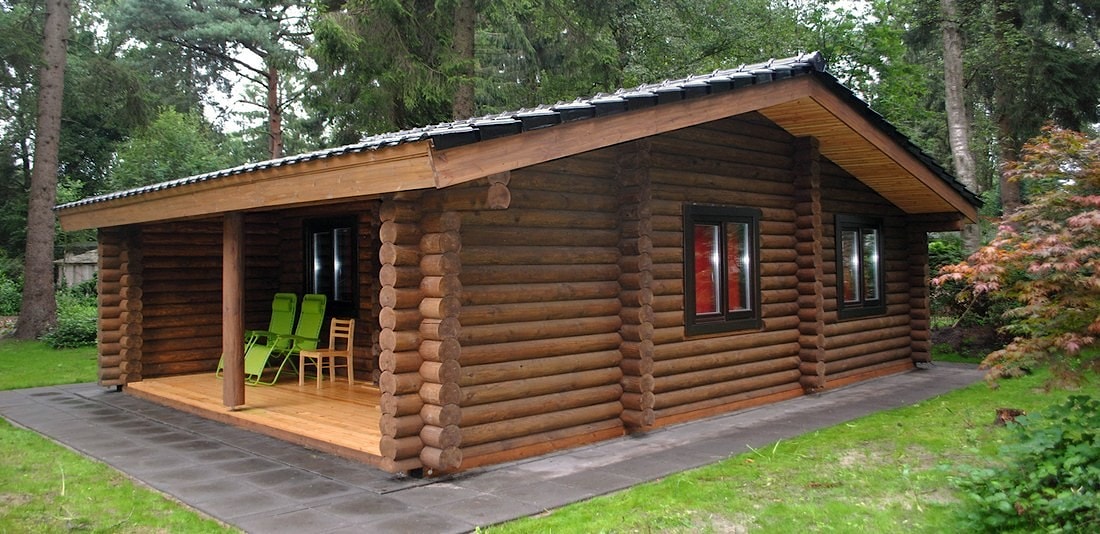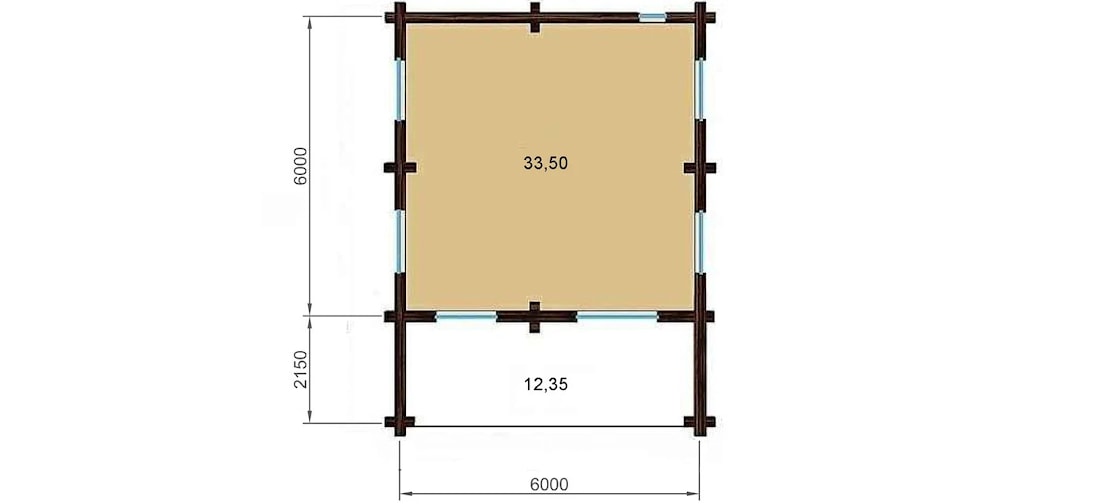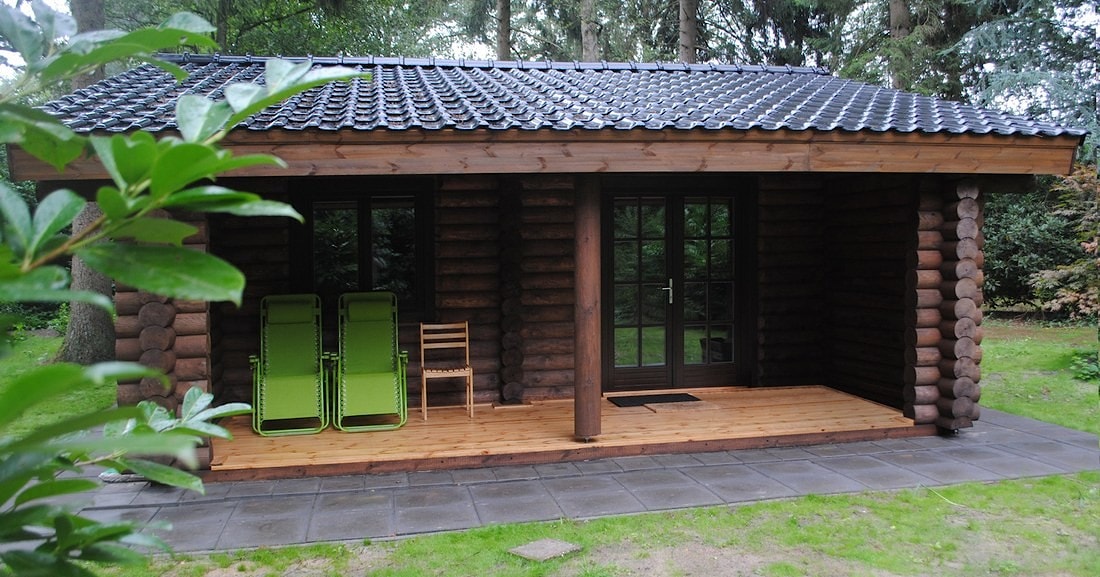 Look more: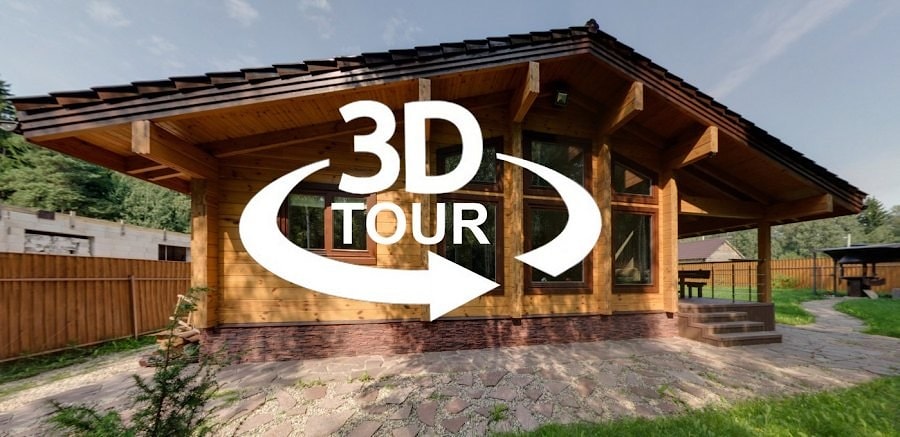 20