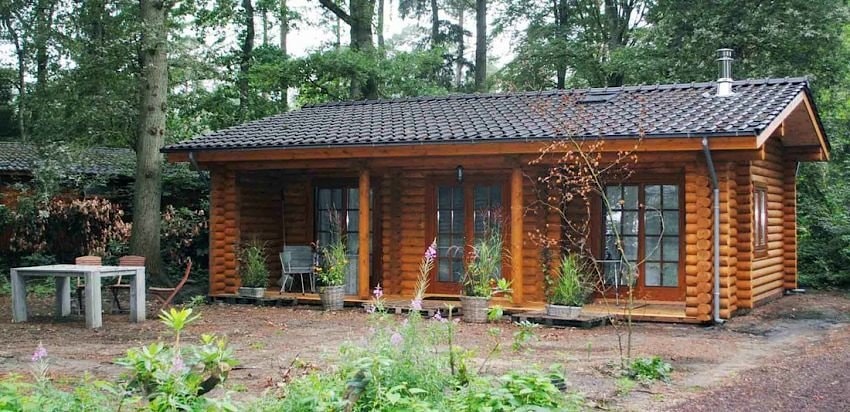 Wooden houses in the chalet style are the embodiment of peace, security, and ecological compatibility. In our noisy and impetuous life these concepts have already moved into the category of "luxury".
That's why our company Archiline Log Houses has developed a log cabin with 200 mm diameter of logs the Dutch style. It has very attractive price, that's why everyone can quickly and simply become the owner of 62 m2 of comfort.
The project can also be made from profiled and glued timber of various cross-sections.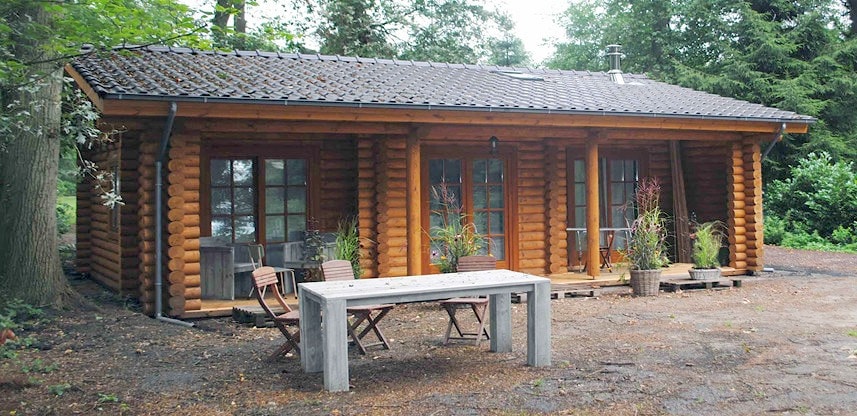 This wooden house is designed so that it is able to meet all the needs of a family of 3-4 people.
Spacious living room of 28,65m2 has a window and a door at the front side, which gives a feeling of lightness, ease and unity with nature.
Three glass doors on the facade provide a separate entrance from the terrace to the bedroom and the living room and allow you to see all the beauty of the garden or the sun-drenched lawn.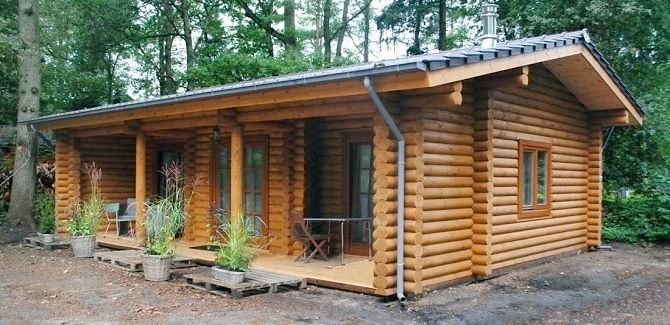 Above the master bedroom there can be an extra bed that can accommodate guests, or you can just equip a game place for children here.Wonderful terrace completes the image of an ideal log cabin. It can be used from spring to fall, so that the terrace could be described as an open lounge. Terrace is part of the house and harmonizes with the architecture of the chalet.
Our company Archiline Houses offers to buy a full kit of this log cabin. We can also take care of the delivery of materials to the construction site, installation of foundations, assembling of the house and all the finishing works.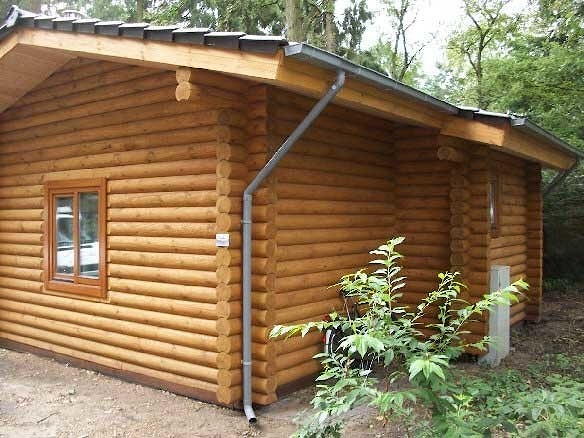 Wooden constructions don't need a strong foundation and additional bearing walls.
That is why a client can plan the interior of a wooden house according to his own wishes, demands and fantasy.
Pay attention to this little, but nice
log
wooden house, it can be an ideal choice if the space inside the house will be correctly organised.
More over if our customers don't know how to make the interior unique and ideal our designers are always eager to help in working out an individual
project.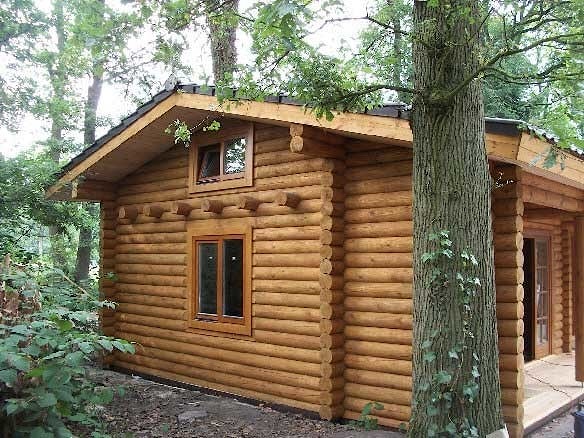 Construction photo report of this log house is here
| | |
| --- | --- |
| The description: | Log wooden house "Wild West" |
| The number of rooms | 1 |
| Total area | 52 sq.m. |
| The number of floors | 1 |
| Walls kit | 28,65 cubic meters |
| Walling, other variants are acceptable | Rounded log D200 humidity is 12% |
| Price for this wooden house * | Please contact us to find out the price of this wooden house in your region |
| * Prices depend on selected construction materials: rounded log, profiled timber or LVL | |
House layout: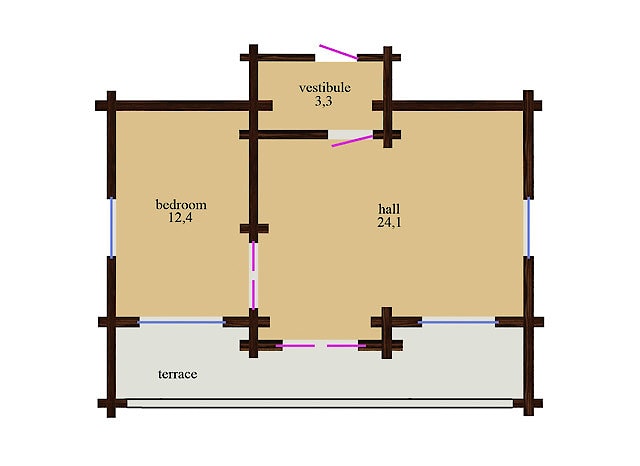 Look more: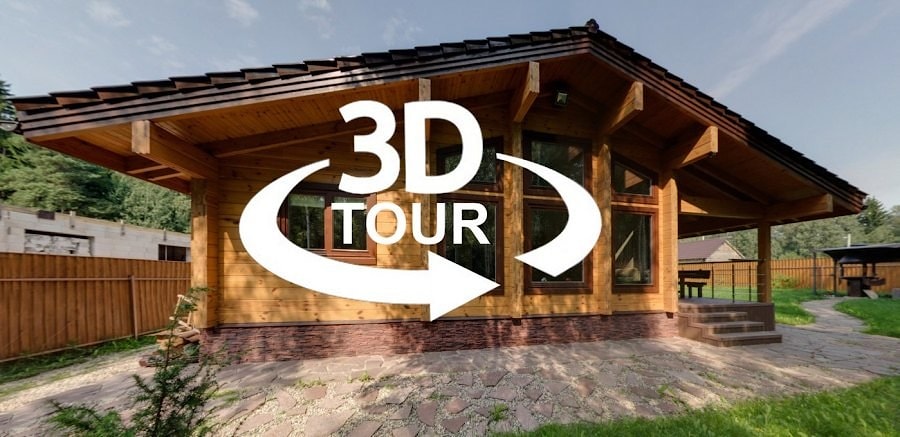 http://smallinsizeandcostbutlargeonappealth.wikidee.org/small-in-size-and-cost-but-large-on-appeal-this-cabin-is-the-measure-of-good-taste.html