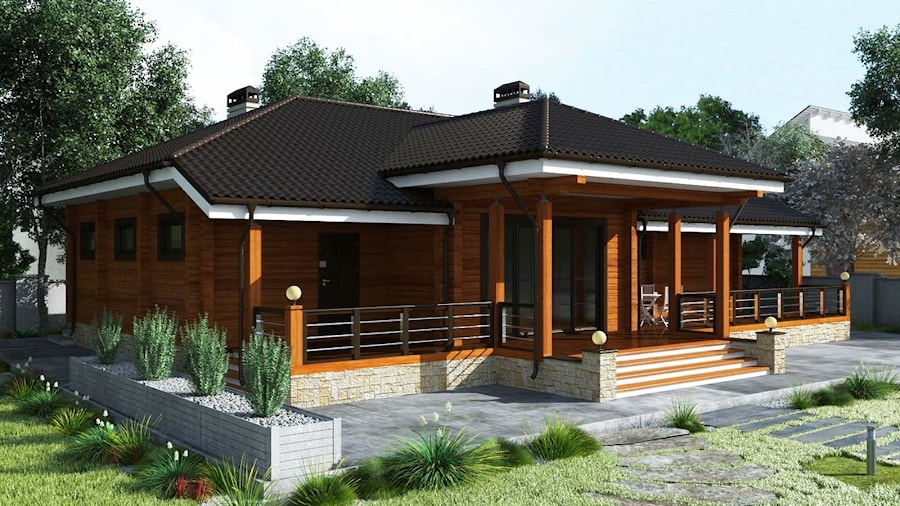 Wooden eco house made of glulam : adorable timber ranch ( glued laminated timber, dried timber ) "Dolena" — total area 209 square meters

Wooden house "
Dolena
" - the model which is internationally acceptable, like the music of brilliant Italian composer.
Since we are positioning ourselves like a designers and constructors of wooden houses, wooden cabs, wooden villas etc., we offer to overview this model not only as a finished project, but also like an idea of a wooden house of your dream. If you want to have a house for spending holidays (for spending weekends with family, enjoing the weather and fresh air or inviting friends or parents) - we know how to make your dreams come true.
So, if you really plan to buy a wooden house, take this project into consideration. Wooden house "
Dolena
" (we can't call it a cottage, this modern word can't express all comfort, warmth and spirit of a real wooden building) is made of shaped timber, processed by technical drying (the goal parameters of humidity to reach is 9-12%). The square of the complex is 209m2.
Look more:
| | |
| --- | --- |
| The description: | Wooden eco house "Dolena" |
| The number of rooms | 4 |
| Total area | 209 sq.m. |
| The number of floors | 1 |
| Walls kit | 79 cubic meters |
| Walling, other variants are acceptable | Glulam timber 200x200mm humidity is 12% |
| Price for this wooden house * | Please contact our country dealer to find out the price of this wooden house in your region |
| * Prices depend on selected construction materials: rounded log, profiled timber or LVL | |
You can find bellow two variants of the house interior layout. But in both of them this model of the house accommodates two bedrooms, a spacious living room, kitchen, dining room, large bathroom, toilet and lobby. In addition to this, according to customers' wish this project of a wooden house may include sauna with a steam room.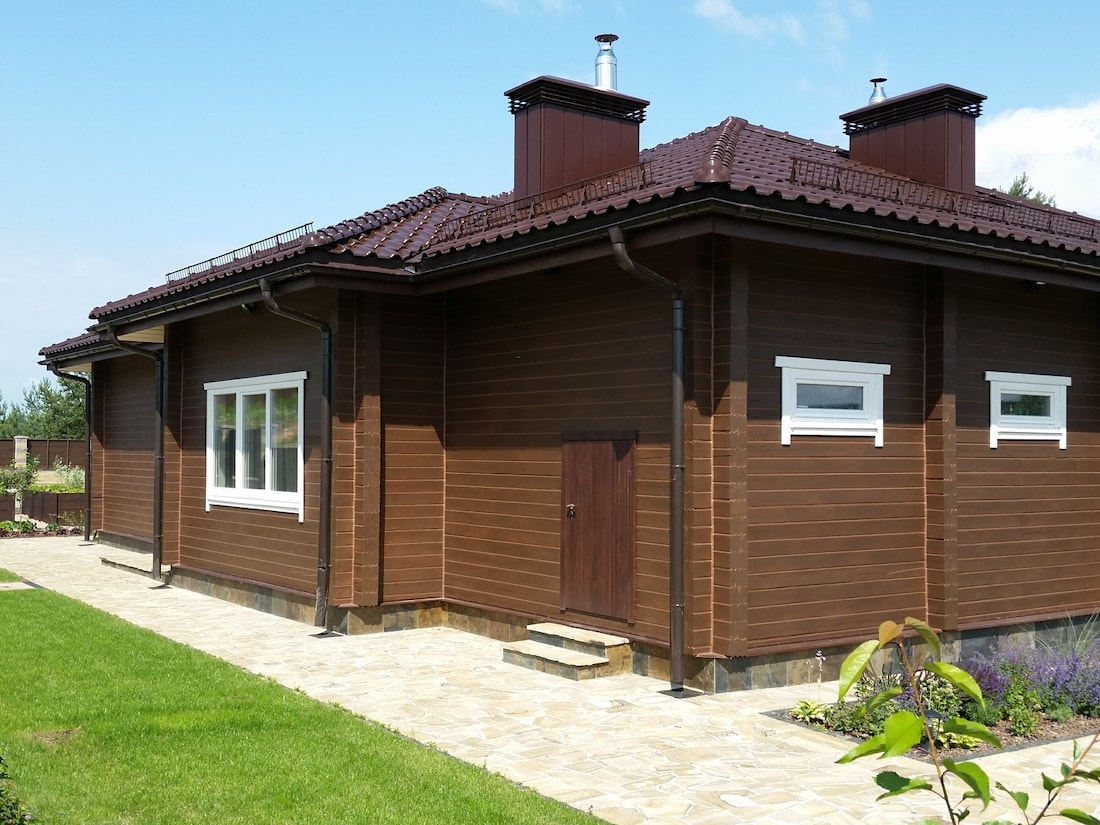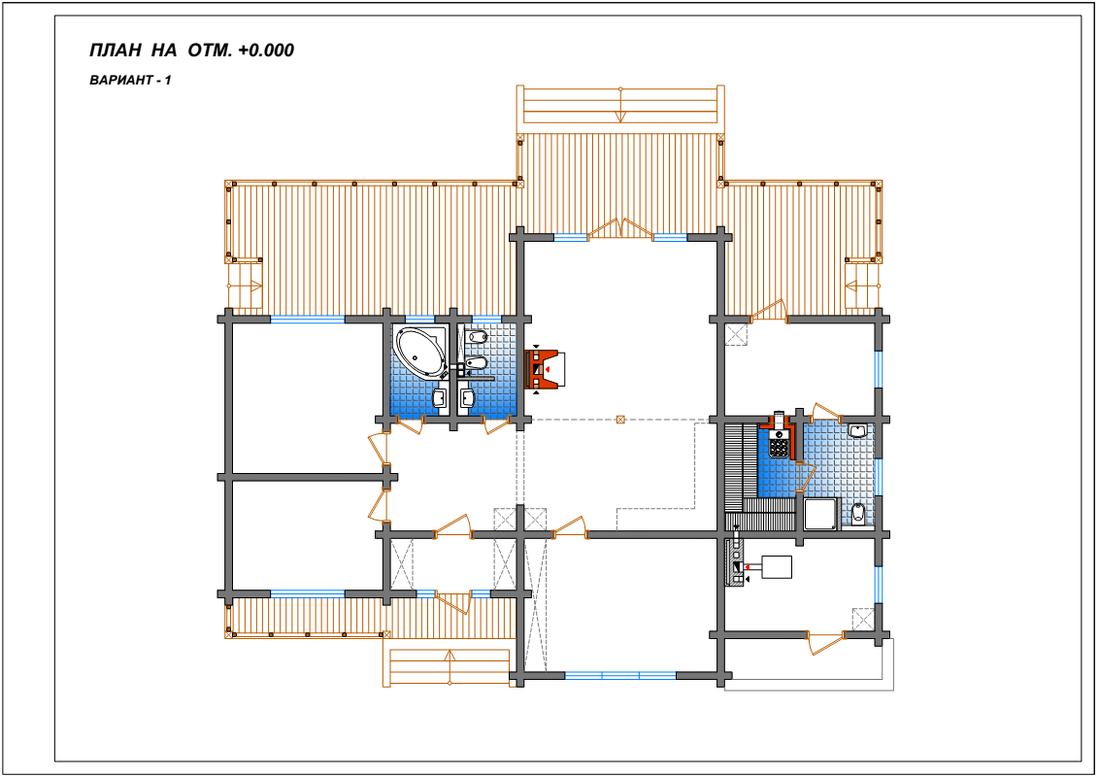 Besides, there is a pleasant bonus to the design of the wooden house - a large terrace where one can spend best hours enjoing the view of nature in the open air.
Materials, coloristic composing, accompaniment of necessity
We offer a wide range of materials to choose. The buyer can choose the sort of wood materials for wall, floor, ceiling etc. The choice will have an influence on the final price of the project. Just choose, we'll work out, produce and install it in any geographical point of Africa and Asia, Europe, Australia, America and countries of the former Soviet Union.
Having your choice made, you will face the period of producing your new wooden timber house - 2 weeks, terms of shipment, determined within the contract, and at once after the assembling - you will use it. There is no need to wait for the shrinkage of wood, house maintenance is possible immediately after installation.
Сolor design and wood protection system that we offer are being developed by means of Tikkurila complexes for polishing, coloring and protecting of wood houses elements. For the roof - German ceramic tiles Roben.
In the illustrations to this articles you can estimate one of the variant of color design of the wooden profiled timber house PAGANINI composed for the Baltic countries and therefore formed in amber-like manner.
And what are your color preferences?
Let the "Dolena" wooden house music sound for you personally!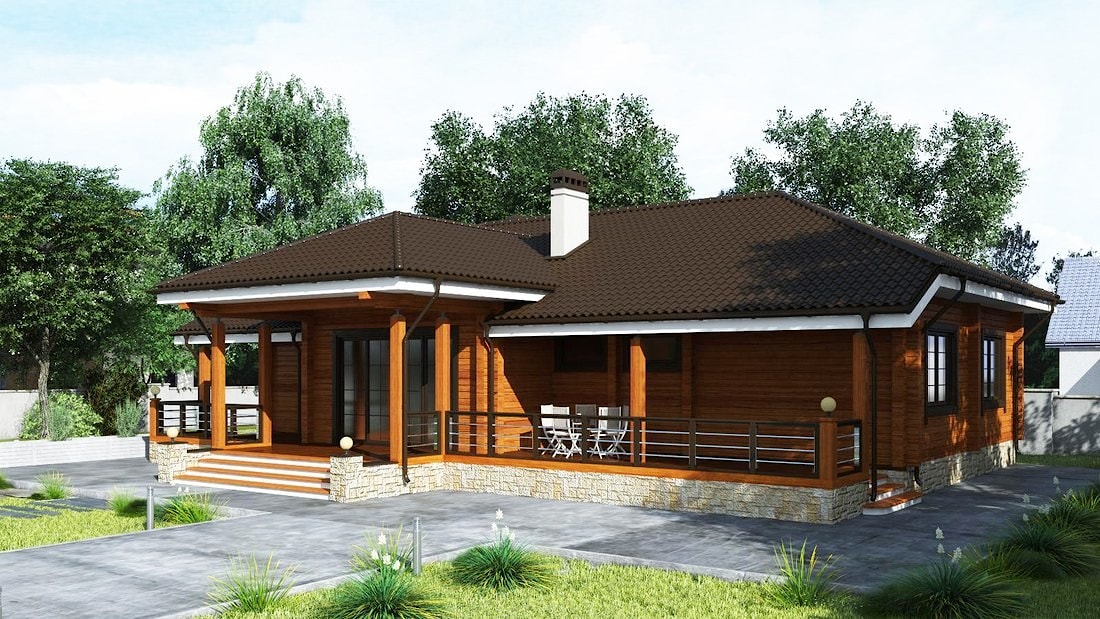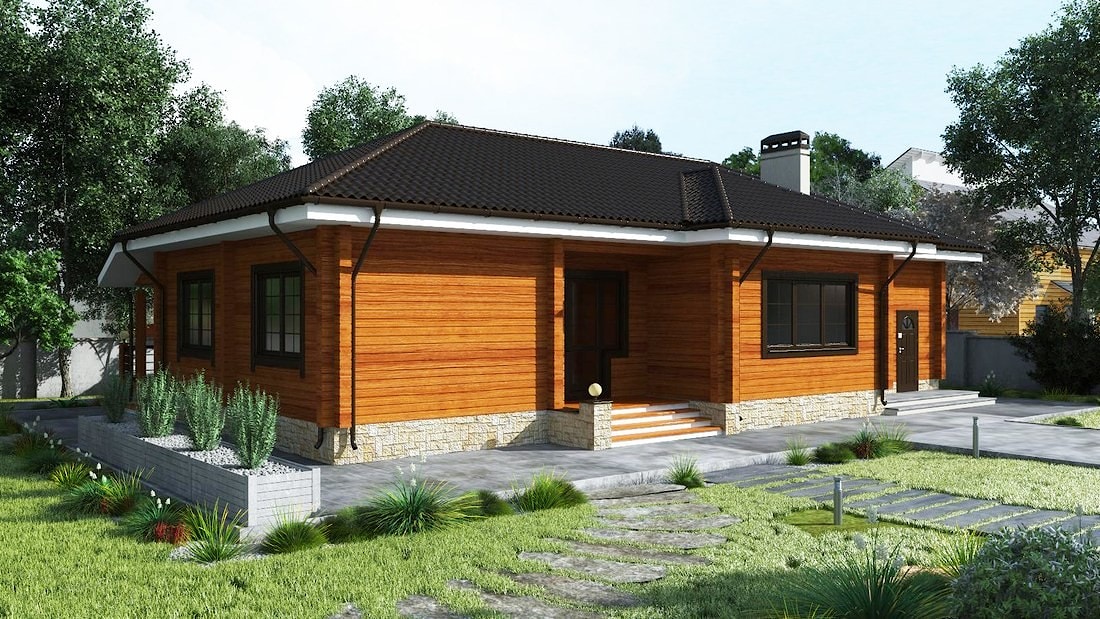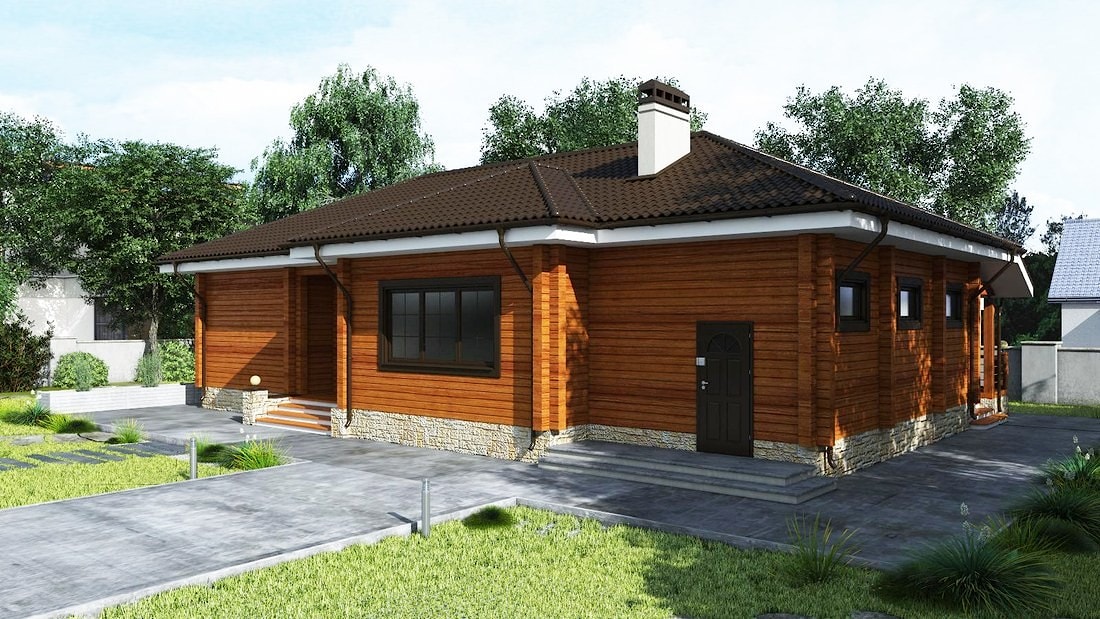 24