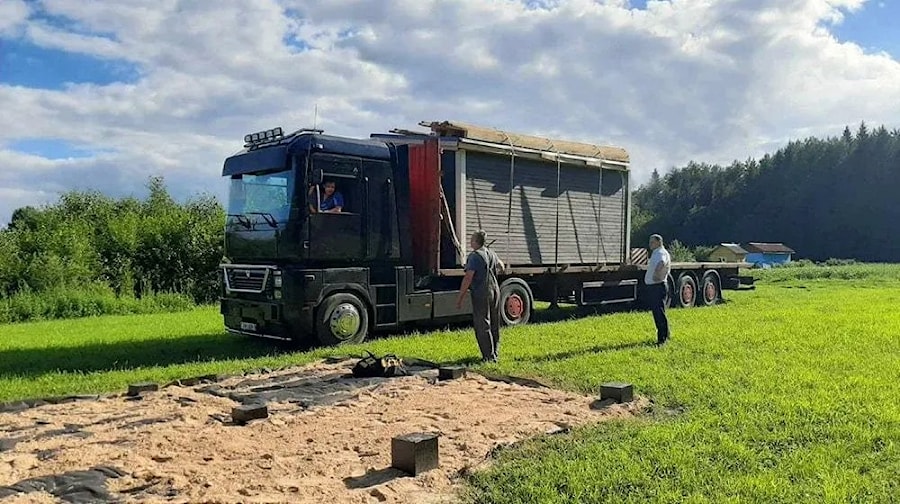 - No
foundation required! Mobile wooden house, can be transported by track!
- mobile wooden house is fireplace stove, windows, entrance and interior doors.
- weight is 12 tons
- this is a house with one or two rooms or a sauna equipped with a wood-burning stove - Harvia
- price: 14.300 €
- price in for Europe with delivery: 1 pc. - 20.000 €, 2 pcs. - 18.700 €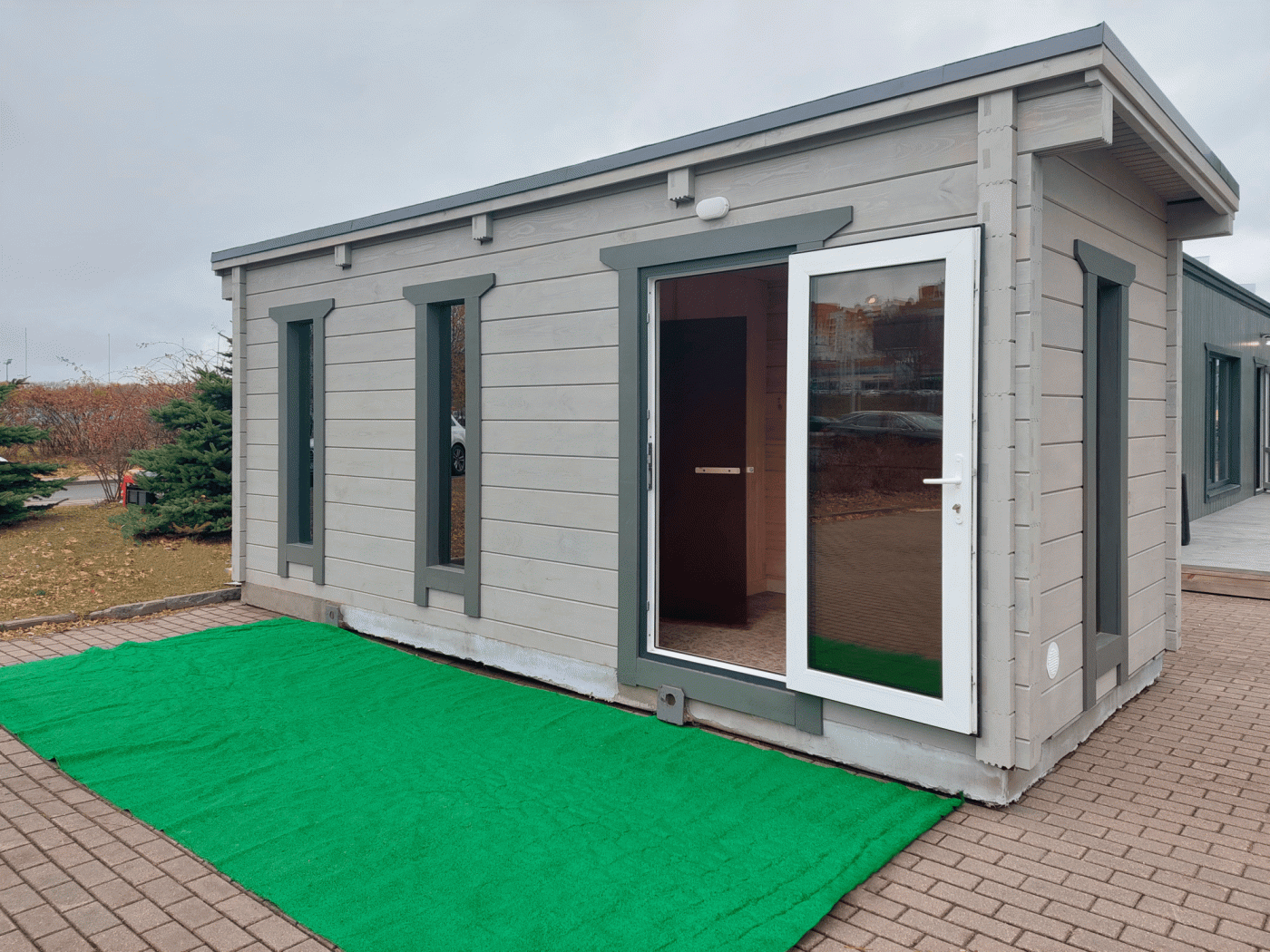 You can watch a video-review of the wooden house "Pine" made of glued laminated timber Archiline Houses:
Plan of the mobile wooden house / sauna "Pine":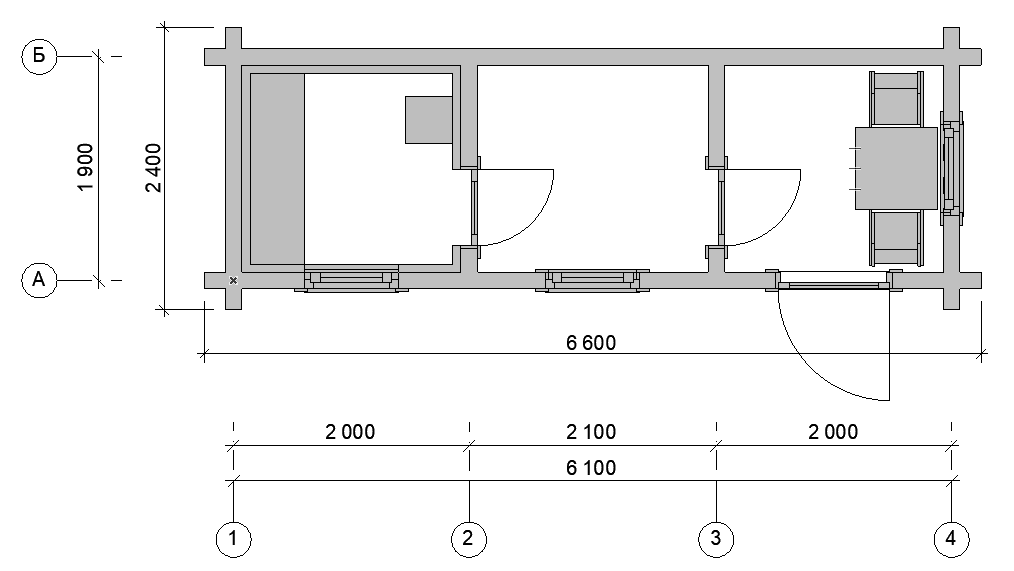 Wooden mobile house / sauna, inside: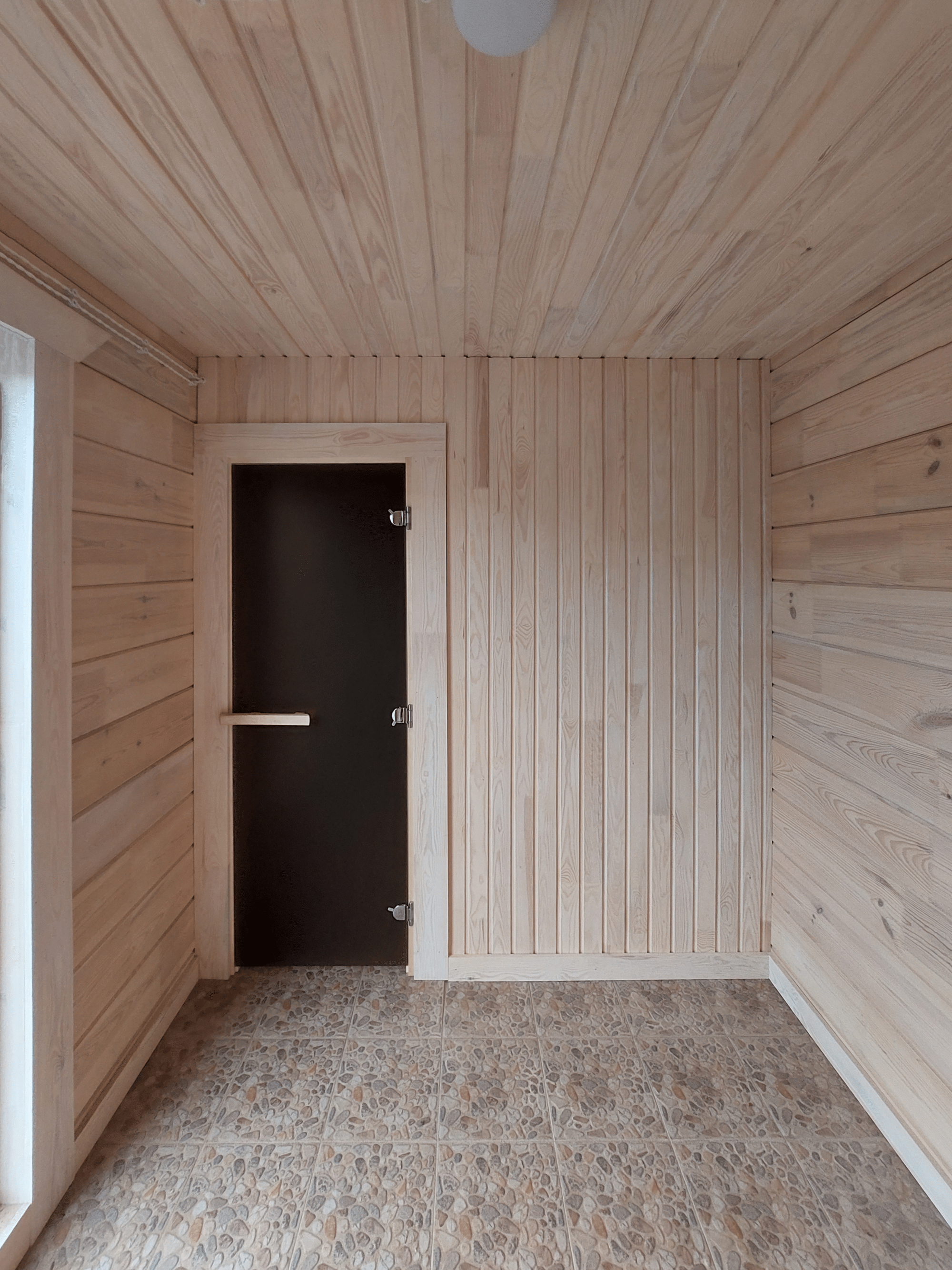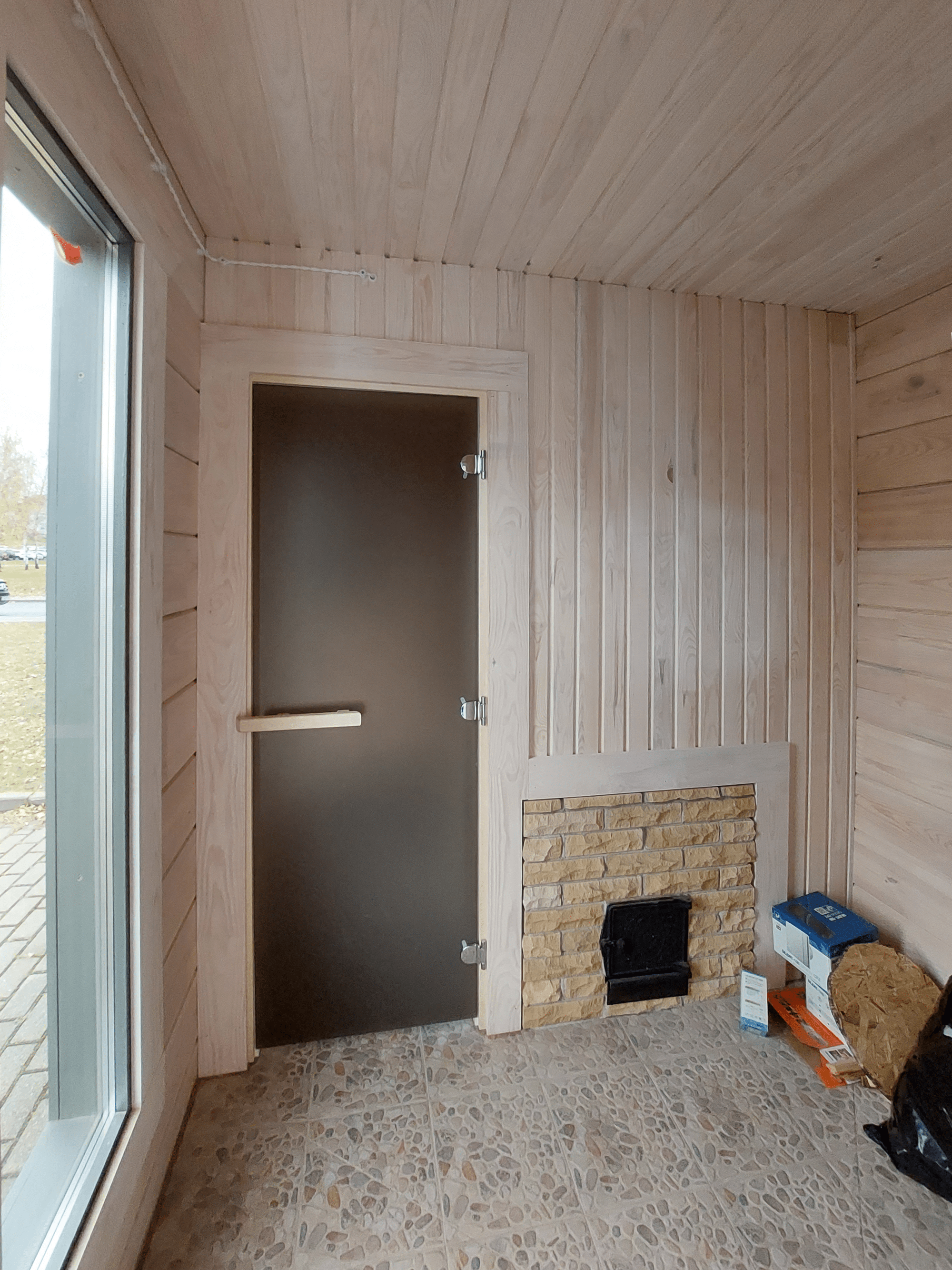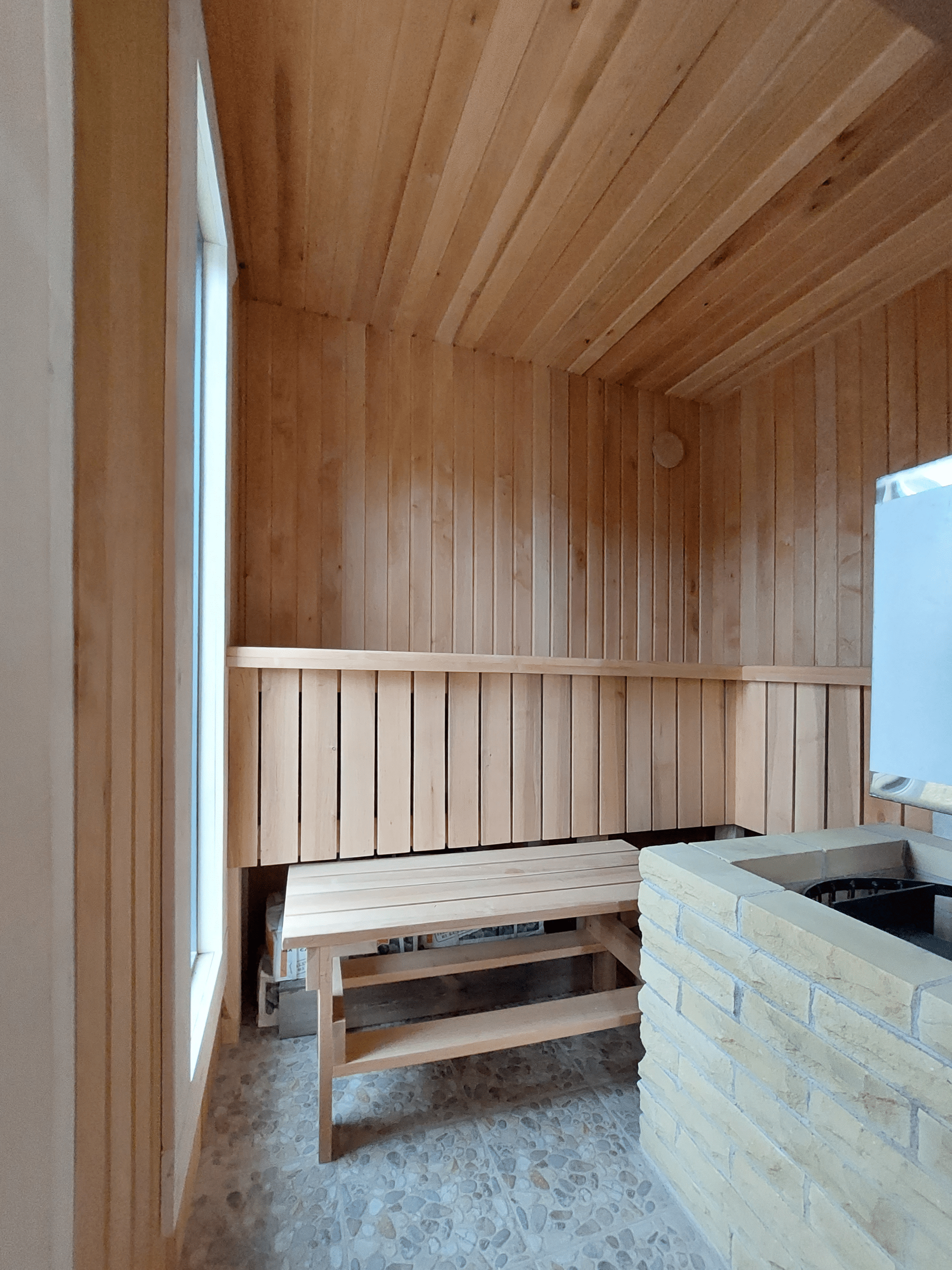 German prefab timber house : timber home kit "Pine" - total area 15 square meters
There are 2 main reasons to choise wood as a work material. The first one is that a wooden house maintains the optimal microclimate for human life. The second one is that heat-isolating features of wood are also unique: it stabilizes efficiently warmth and humidity in any conditions.
Price for this wooden house * Please contact us to find out the price of this wooden house in your region
"Pine" is a stylish house with an original architecture, made of glued laminated timber. An open-air and comfortable space was the most basic requirement.
Mobile wooden house in production: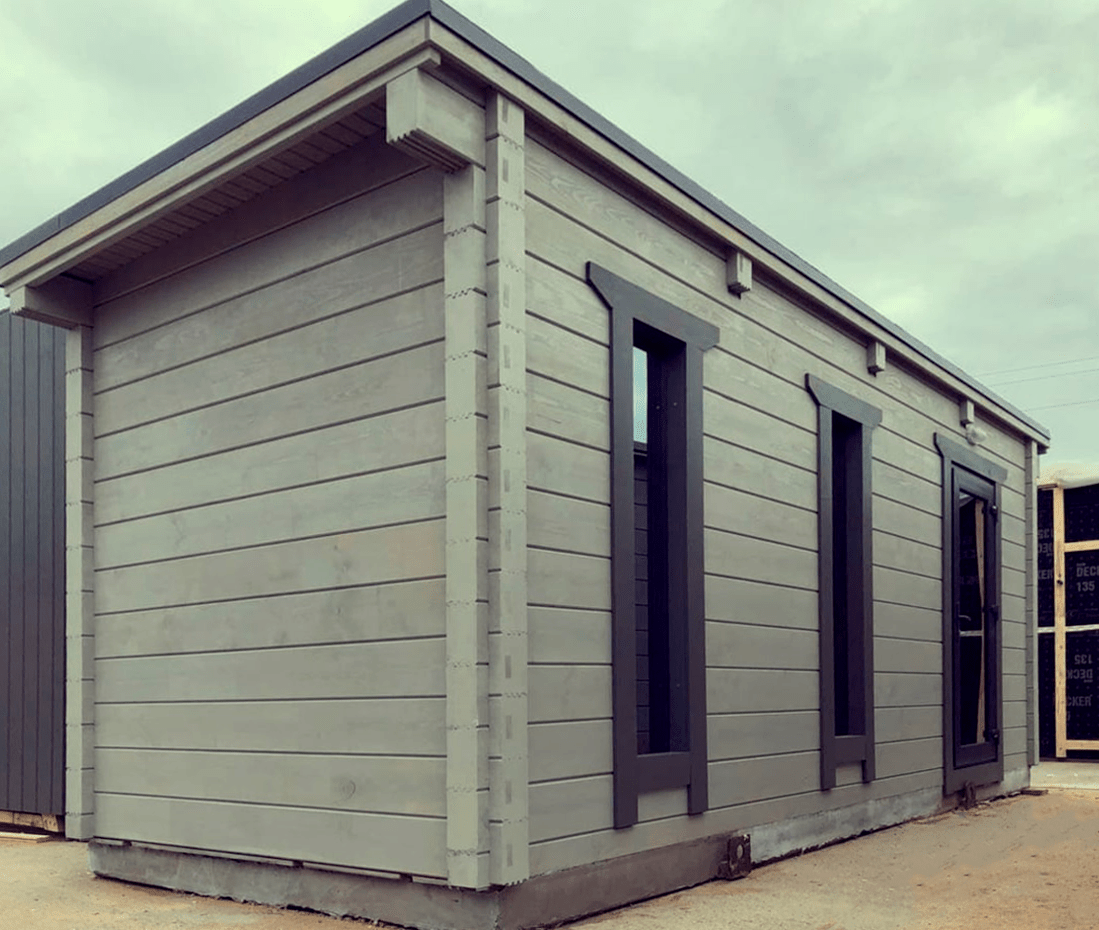 The house inside is very bright due to the large glass area. Low window sills give a lot of light. The windows, made by that company, are set up in most of our houses.
The building looks impressive due to the veranda. The warm white shade of the exterior wall decoration looks well with the countryside.
Our company is always happy to get good recommendations due to the individual approach to each customer. We do our best to accommodate the customer's wishes while executing the project.
Price in Europe with delivery:
1 PC. - 20.000 €
2 pcs. - 18.700 €