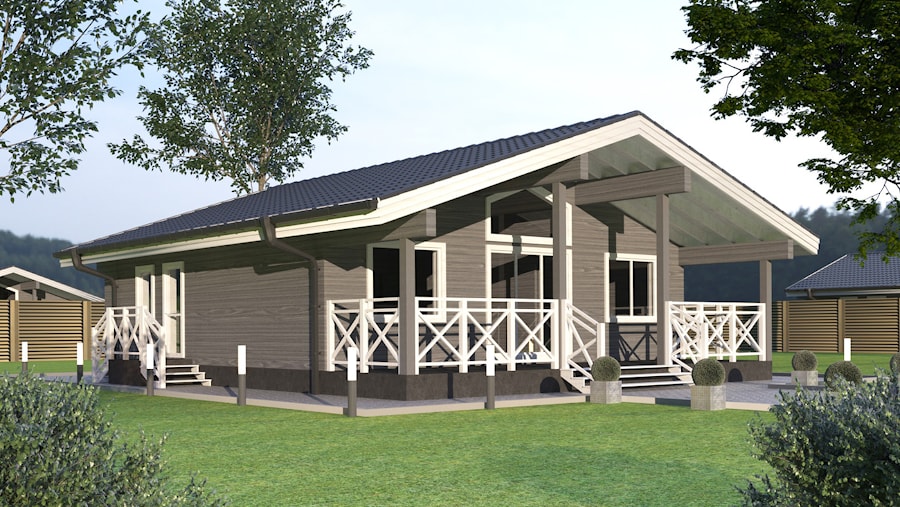 Frame house, project "Frame 103"
- the house has a combined living room with a dining room, three bedrooms, a kitchen, a bathroom, a vestibule and a furnace. The setting of the cozy covered terrace provides maximum comfort for outdoor recreation. If you place wicker summer furniture with soft pillows, then you can relax here with a large company.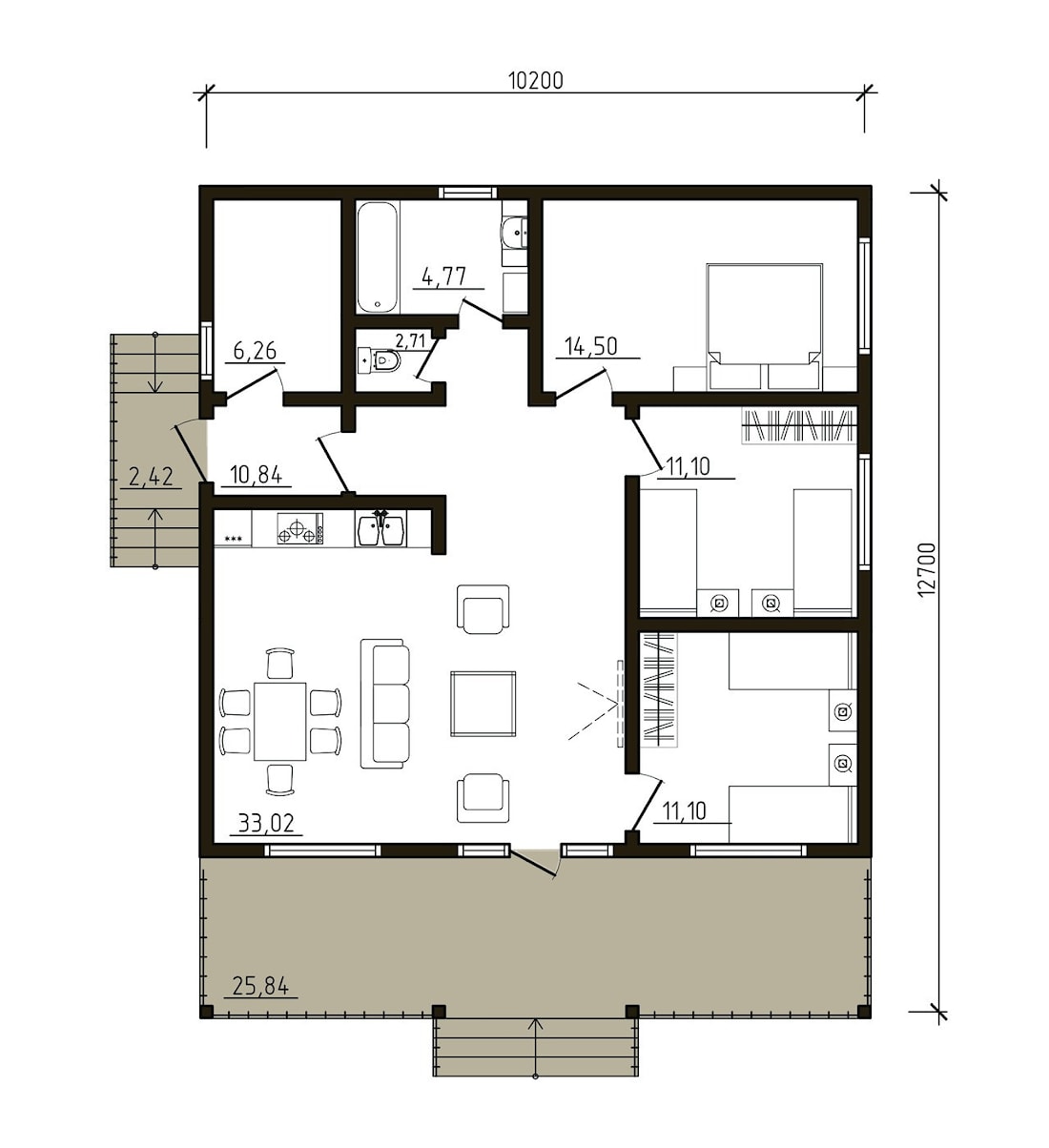 The interior concept of the frame house, according to the "Frame 103" project, was developed taking into account the need to provide excellent illumination of the interior space. This condition was fulfilled with the help of panoramic glazing of the facades.
This wooden house is efficient and practical, therefore space and light are the main components of the interior.
The decor uses a limited number of details, open straight lines, openness of premises, comfort. Contrasting with white window frames, terrace and porch railings and roof hems visually soothes the eye, emphasizing the walls.
The walls and ceiling of the frame house, according to the "Frame 103" project, were treated with a milky shade of glaze, which became not only a universal background, but also helped to visually expand the space of the house. Thanks to the large glazing area, the rooms are flooded with light even on cloudy days.