Building exhibition Country house spring 2021 / Holzhaus spring, Moscow, 2021
33nd exhibition of country houses, engineering systems and materials
Attention please! In the case of COVID-19 the place, termes and dates of performance of the exhibit can be changed in 2021. Be updated on provider's website.
The 33nd exhibition of country houses, engineering systems and materials "Country house spring 2021" / Holzhaus spring 2021 will start on April 8 and will last four days, i.e. until 04/11/2021. The place of concentration of the latest technologies and representatives of business circles will be Moscow, Sokolniki, KVC.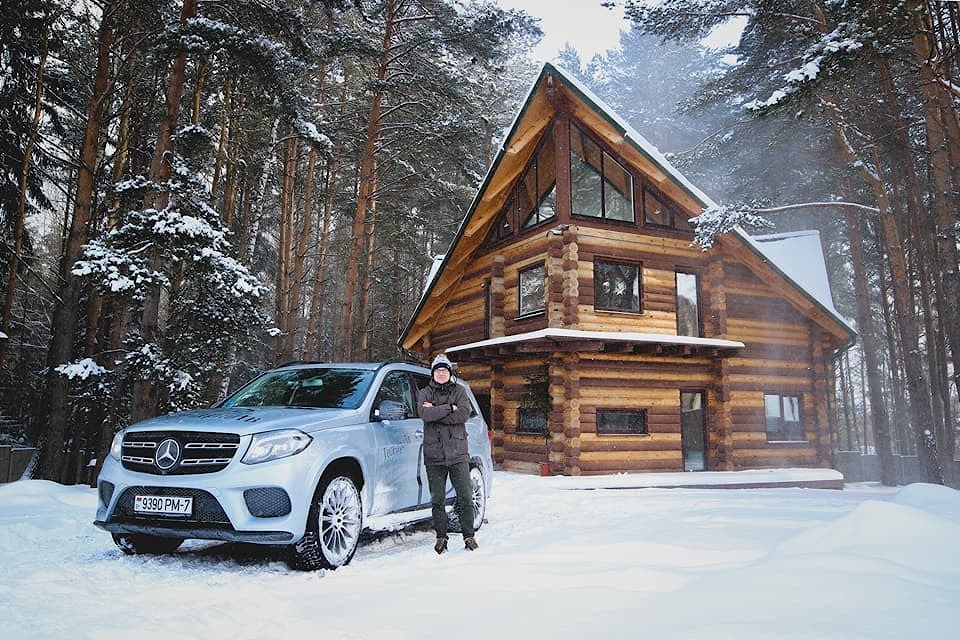 This event - Holzhaus spring 2021 / "Country house spring 2021" - a continuation of the well-known exhibition "Wooden Housing / Holzhaus". The organizers carried out its rebranding in order to attract the attention of new participants.
During the four days of the exhibition, new technologies for the construction of country houses, baths, gazebos, cottages, primarily made of wood, will be displayed. All this will interest not only specialized specialists, but also ordinary citizens who are looking for the opportunity to build a wooden house cheaply.
Presented at the exhibition will fully reflect the current and growing trends in the market of construction services, wooden housing construction, woodworking. First of all, these are houses made of logs, houses made of profiled glued timber, houses made of profiled timber, etc. It is worth noting that the woodworking technology is being improved every year and those companies that are developing as part of these trends have a demand in the construction market not only in their country.
The participants of the event will have the opportunity to learn all the most important things with regard to corner locks in log cabins, profiled timber, thermal insulation of wall materials, etc. Of course, all the information will be delivered through a demonstration of visual material, which will be used as a profiled beam, glued beam and logs.
Why is such building materials given so much attention? The answer is obvious: the affordable price of wood, inexpensive woodworking, versatility and practicality have made wood building materials one of the most popular in our time. Woodworking has reached those indicators when the material obtained is cheaper than a hand-cut log, and at the same time it has strong aesthetic advantages. In addition, at the exhibition "Country House Spring 2021" / Holzhaus spring 2021, an assortment of wood preservatives will be presented: paints, oils, impregnations, etc.
What the house will look like in terms of exterior design, at cost, depends on the project, i.e. from his thoughtfulness. Here you can choose projects of houses up to 150 sq.m., projects of cottages from profiled timber, projects of houses from glued beams, projects of houses from logs, etc. These are the best examples of architectural and engineering ideas. Thus, visiting the "Country House Spring 2021" / Holzhaus spring 2021, you will have a unique opportunity to use these developments, to learn about all the features of the construction industry today, as well as future trends. Looking ahead, we note that at the moment there is a departure from the traditional principles on which wooden housing construction is based. Architects-designers strive to create houses in such styles as minimalism, hi-tech, modern. Why it happens? The answer to this question can be found at the exhibition "Country House Spring 2021" / Holzhaus spring 2021.
The event will be attended by leading homebuilding companies:
- "Russian West";
- "GlavDachTrest";
- "APS-Homebuilding Plant";
- "Architecture M";
- "Build House";
- "Vityaz-Stroy";
- "ASP Stroyproekt";
- "Hollofiber-STROY"
- Paint and varnish factory "OLIVA", etc.
The visitors of the exhibition are traditionally private individuals interested in the construction of wooden houses, the acquisition of modern building materials, specialists representing architectural and construction organizations, as well as developers. In 2019, the autumn exhibition "Country House" in Moscow was visited by about 10 thousand people who arrived in the capital from 70 regions of the Russian Federation.
The exhibition will be of interest to both developers and specialists of specialized companies who have just embarked on the path of professional development. The area of ​​the pavilion will be given for equipment, tools, i.e. all that is in demand in wooden housekeeping. Why is it so important, in the opinion of the organizer of the exhibition, by the way, which is the International Group of Companies ITE ?! The fact is that the cost of a wooden house largely depends on the costs invested in woodworking.
Therefore, those companies that do not invest in the development of production infrastructure will not be able to cheaply build a house out of timber. Consequently, competitiveness will be low, which will not contribute to attracting customers. Technological equipment of production sites is the first thing that attention should be paid to the leadership of companies working in the construction industry. The exhibition "Country House Spring 2021" / Holzhaus spring 2021 in Moscow is a vivid and clear confirmation of this. Machine tools and other equipment at the exhibition are products of Russian and European manufacturers that have earned a positive image in the professional environment. Thus, those who seek to provide services for the cheap construction of wooden houses should visit the exhibition in the spring of 2021.
To build a house of wood or to build a house using frame technology is possible only if there is a certain skill, there is a tool and accessories. Only in this way can it be argued that the house has been idle for many years. And there is no difference what type of wall material: either it is a profiled beam, or a glued burs or a rounded log. The main thing is that technology is respected at every stage of construction. This also applies to those who plan to build a wooden house with their own hands. Thus, you can get everything you need to achieve your goal by visiting the exhibition "Country House Spring 2021" in Moscow.
Another area is land and cottage villages. At the exhibition, they will be presented in all their diversity and affordability. In particular, those cottage villages where all conditions for comfortable suburban life are created are of particular interest.
The roof of the house is another area of ​​the "Country House Spring 2021" / Holzhaus spring 2021 exhibition in Moscow. Assortment of roofing materials can be evaluated directly on the spot, which will help representatives of manufacturing companies. And if it depends on the roof how much the house will be warm, then on the foundation - how stable it will be. A special pavilion for the foundations of houses made of wood will be given. The foundation for a house made of timber is not so bulky and impressive, and the cost is cheap, which can not be said about the analogue built for houses made of brick.
The exhibition will tell you how to reduce the cost of building a foundation, how to make it quickly and without involving expensive specialists. The secret here is simple: a modern technological approach, coupled with the materials and methods of the present day, offer great opportunities for building a wooden house cheaply. Thus, the durability of a house made of timber, a house made of logs, and a house made of glued timber depends on the quality of the cut roof and the folded foundation. The spring exhibition "Country House-2021" will fully solve these problems.
To build a wooden house in Belarus cheaply is a goal that has been achieved only in half. The next stage is home improvement. This is a set of special works aimed at leveling the site, creating the expected landscape, installing gates, gates and fences, landscaping. All this must be done skillfully, in full accordance with modern requirements. How exactly: it will be shown by the participants of the "Country House 2021" exhibition, since one of the thematic areas is dedicated to this.
Wood protection products will be widely presented at the exhibition - a material of natural origin, which is subject to various negative influences, as a result of which it is able to lose its original performance. Manufacturing companies present impregnations, varnishes, paints and much more that will not only protect the wood from destruction, but at the same time it will not affect people's health, it will not harm the environment.
A house made of timber is beautiful not only externally, but also from the inside, especially when it has a fireplace, stove. What other heating technologies exist can be found at the exhibition "Country House Spring 2021". Also, it will not be superfluous to find out what engineering technologies are currently available in areas such as sewage treatment and fire safety, which will also be reflected in this exhibition.
The benefit here will be everything that is necessary for the construction of a solid wooden house, there will be answers to all the questions asked by experts and just interested people, here we will give technological solutions to the problems existing in the construction industry. All this can be learned not only at the exhibition, but also using software, which will also be presented at the exhibition by leading IT companies specializing in civil engineering technologies.
Thematically the exhibition is divided into the following categories:
- houses made of wood (houses made of timber, houses made of logs, houses are frame-panel houses, houses built using mixed technologies);
- building materials (lumber, board, log, beam, lining, plywood), ventilated facade systems, facades made of artificial stone, siding, natural stone, facing brick), expanded clay concrete blocks and bricks, gas silicate and aerated concrete blocks (building, furnace, chamotte, refractory, facing, decorative, etc.); insulating materials (sealant, film, fireproofing agents); roofing and roofing materials / systems; dry mixes; floor coverings;
- engineering systems (heating, ventilation, air conditioning, sewerage / water supply, electricity, home security systems (alarms, video surveillance, etc.);
- foundations (strip, columnar, monolithic, pile, screw, plate, floating);
- fences and gates.
Archiline Log House from Belarus, known in the construction industry for its quality services and modern approaches to the construction of wooden houses, will also become a participant in the exhibition. The company is working on the design of residential and country houses, cottages, as well as commercial buildings, in particular, it builds hotels from timber, hotels from logs, restaurants from profiled timber and much more, which is now in demand as part of the ecological development of land plots.
The company produces the main building materials on its own: the development base allows producing profiled timber, glued timber and logs in strict accordance with international standards. In this connection, the company Archiline Log House has a European certificate, which allows it to work for customers from Western Europe.
Company address Archiline Log Houses: 220049 Republic of Belarus, Minsk, st. Nekrasov 114, office 49
Phone:
+375 17 287 80 20
+375 29 6 200 567 Velcom
+375 29 8 060 567 MTS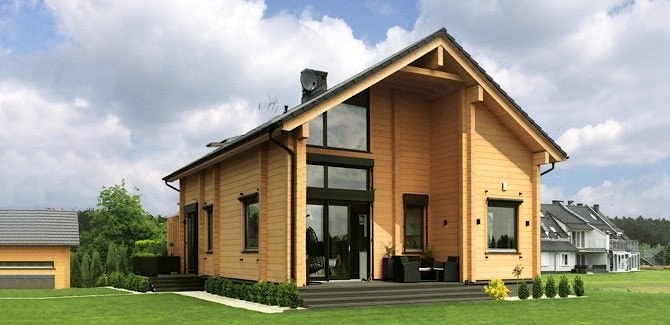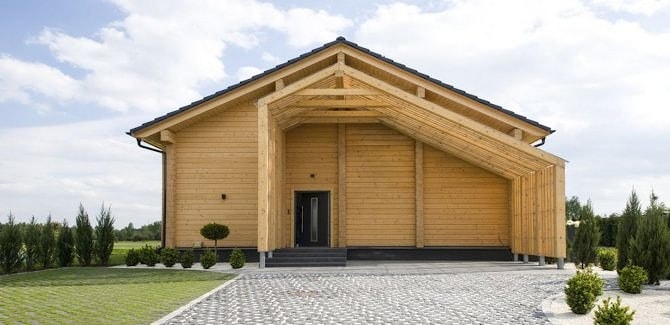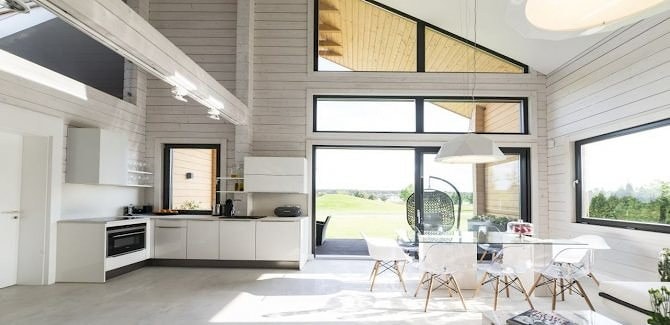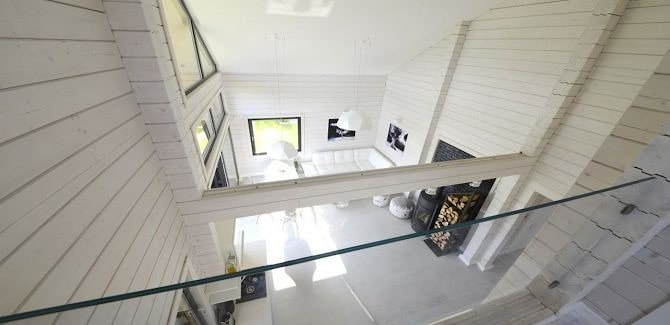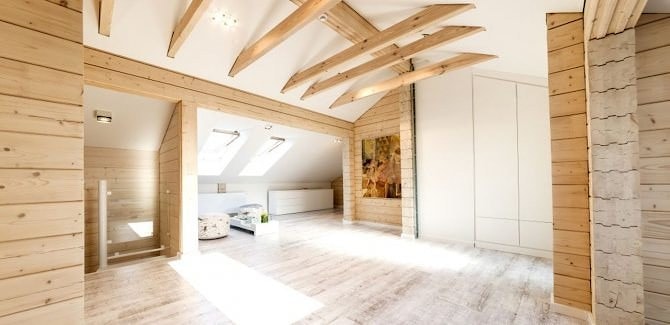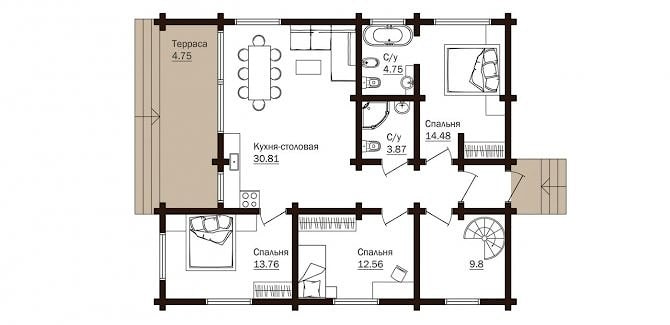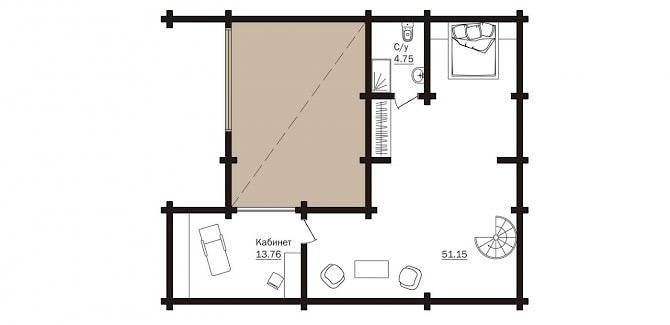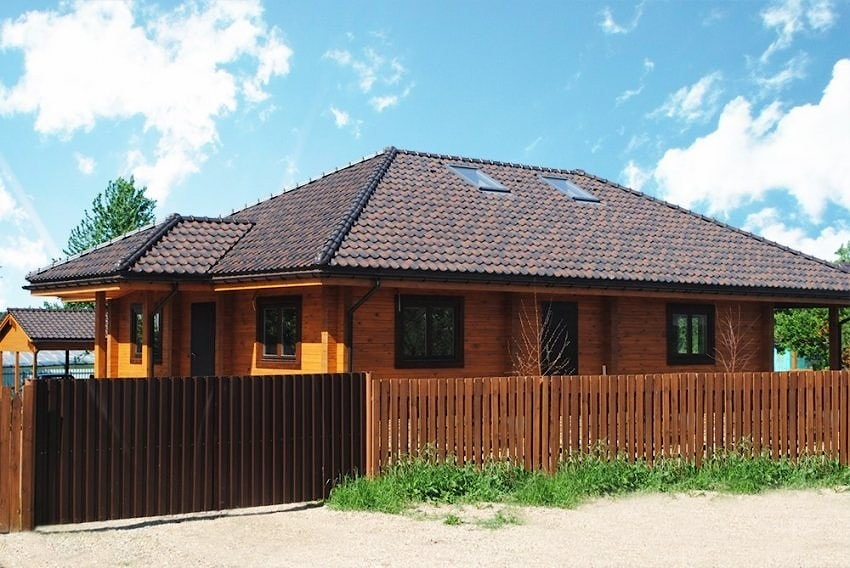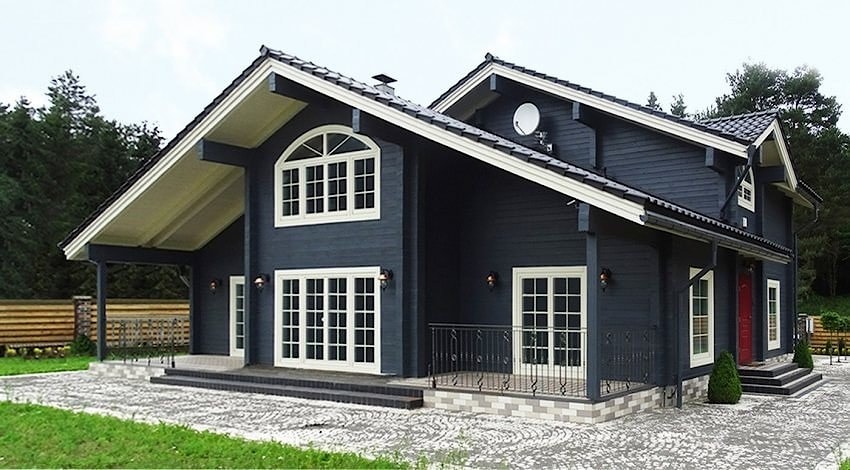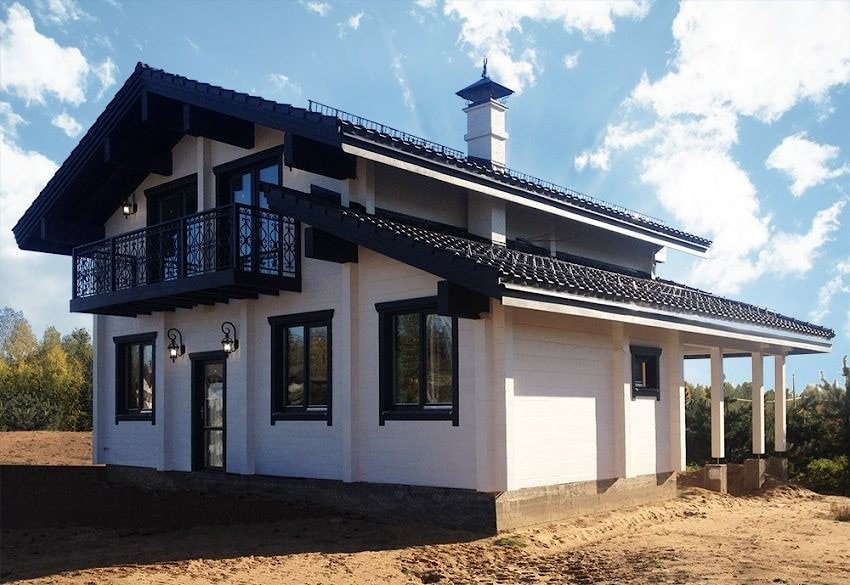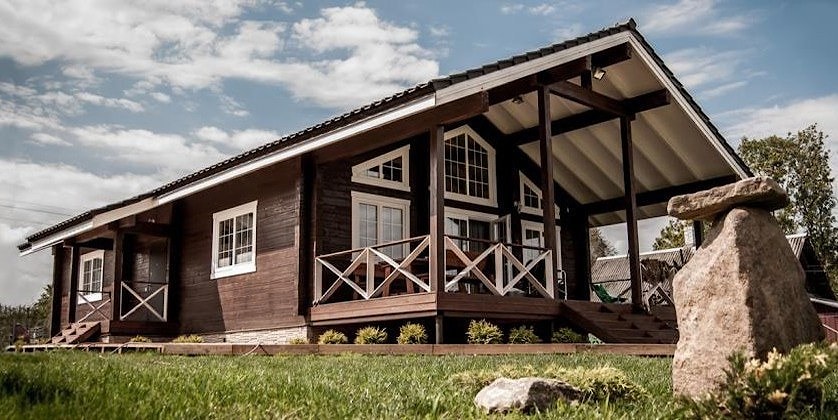 OFFICIAL SITE OF THE ORGANIZER