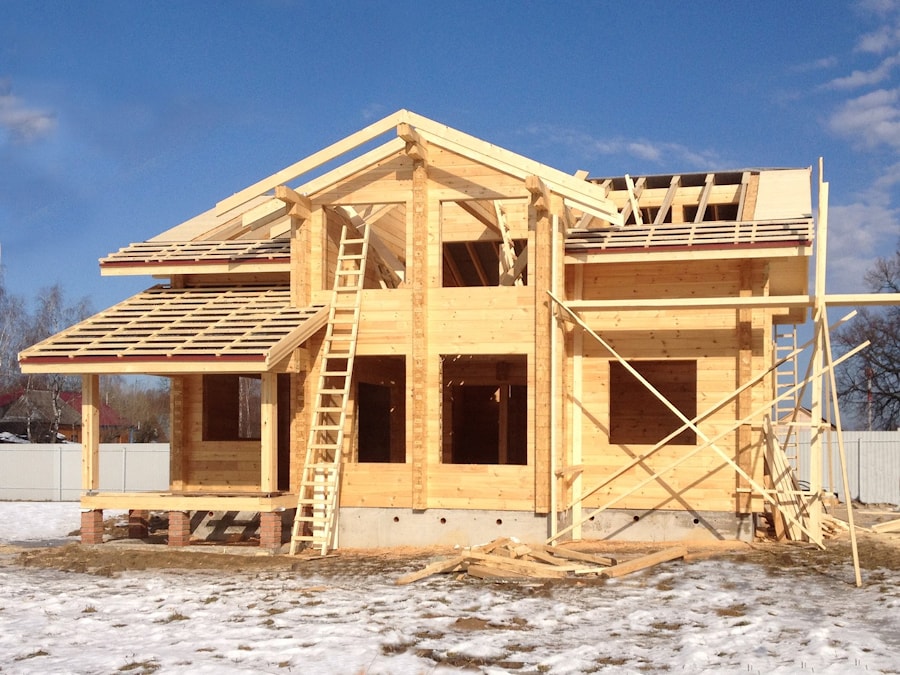 Wooden two-storey house of profiled timber, project of wooden house «Little Sun» — total house area 144 m²
If you are tired of architectural affectationand would like to live in a simple (traditional version) house, in a such way the best choice for you is the realization of the project of a wooden two-storey house of profiled timber (wall materials at option - rounded log, glued laminated timber)
This house, is possible to be called "fortress" - resistant to winds and freezing temperatures. A special technologie of profiling makes beam tight fit. It will be always warm in this house, the chosen materials: wood, as known, a good heat-insulator. 144 m² of the total house area contain a living room, a dining room, a kitchen, technical rooms, 3 bedrooms, two sanitary conveniences. House planning can be different, for example, 1 of the bedrooms can be adapted to the work-room or exercise room.
Strong walls can be realized of profiled timber 200х200mm. You will need 77.8 m3 of wall materials, will be produced by our company, using first grade materials. The supervision installation can be done by specialists of the company ACC Archiline or by the customer (you will get detailed description of this technology).
Classical safe, comfortable and warm wooden house of profiled timber. There is an open space for the living room, dining room and kitchen on the ground floor, plus technical rooms.
The first floor is a sleeping area of two or three bedrooms, depending on the composition of the family that will live in it. It can be also be two or three bathrooms. The house was realized of profiled timber. It can be realized in glued laminated timber or rounded log.
| | |
| --- | --- |
| Wooden house | Country house |
| Total area | 172,6 sq.m. |
| Living area | 120 sq.m. |
| | |
| Wall materials | 77,8 m3 |
| Other variants of work materiants are possible | glued laminated timber 200х200 mm |
*Price as reserved