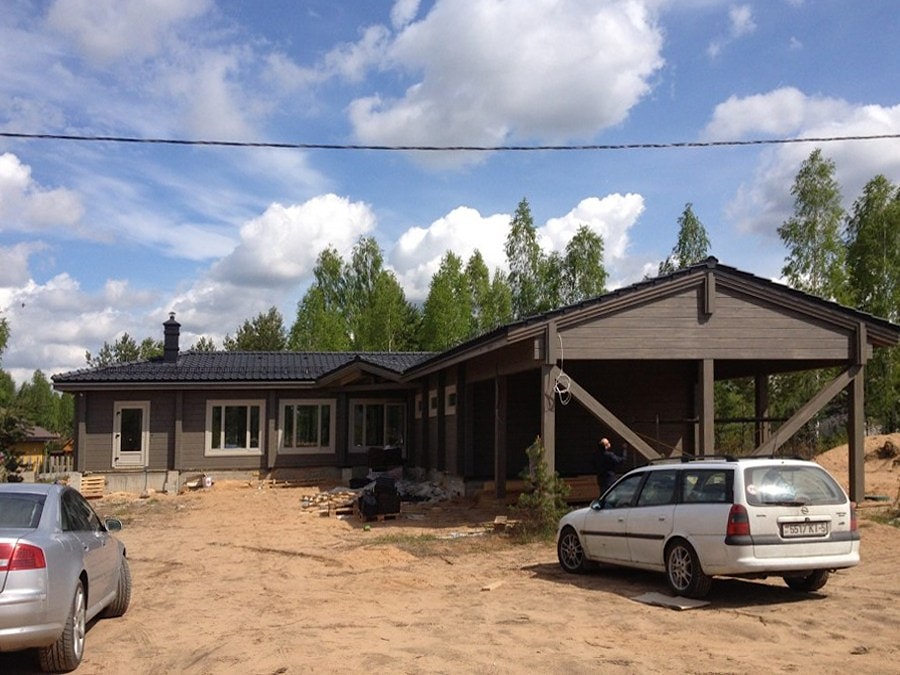 Building out of timber: wooden house "Arento"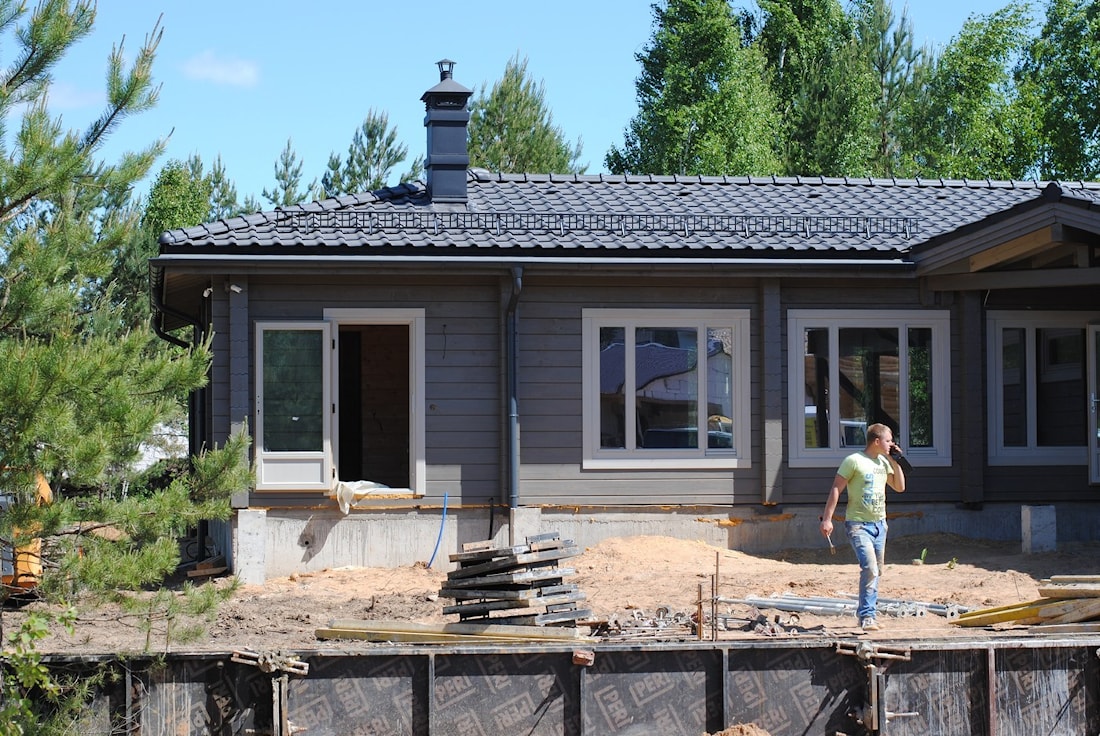 This fashionable wooden house is designed by a team of our professional designers and architects.
1-storeyed house made of logs includes four large bedrooms, a huge living room, a spacious kitchen and two gorgeous terraces. Also, there is an option to make a sauna inside. Making this house model more convenient for people, our architects embedded a carport in the project. The carport will protect your vehicle from rain and snow in winter, and from the heat during hot summer days.
The house is designed for a big family and freely allows accommodating of a large group of people.
It has two entrances from one side, and additional one from the other side of this marvelous house.
There is no terrace, but it doesn't matter, you can arrange the place for spending time outdoors yourself! Fro example, you can place chairs and coffee table right on the lawn.
No doubt, the house will win your heart ones you get inside!
As a construction material, we always offer our clients glulam.
Using of glued laminated timber gives very important characteristics to the house: timber does not crack cause of changes of humidity; the house itself does not shrink; the walls have high thermal insulation properties, allowing you to spend less money on heating system compared to houses built of other materials.
This also contributes to the German technology. Moisture does not penetrate inside the space between the beams, therefore the walls do not freeze, and the house remains warm even during the most severe winters.
Description
Wooden country house "Antero"
Number of rooms
6
Living area
152 sq. m.
Total area
203.5 sq. m.
Ground floor area
152 sq. m.
The number of floors
1
Wall kit
103 cubic meters
Price for this wooden house *
Please contact us to find out the price of this wooden house in your region
* Prices depend on selected construction materials: rounded log, profiled timber or glued laminated timber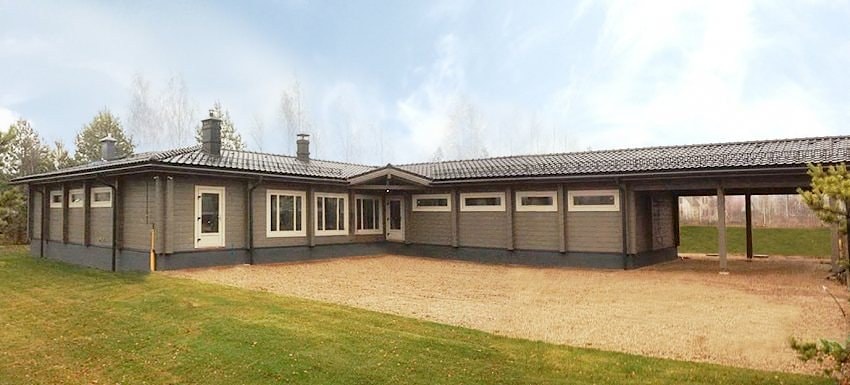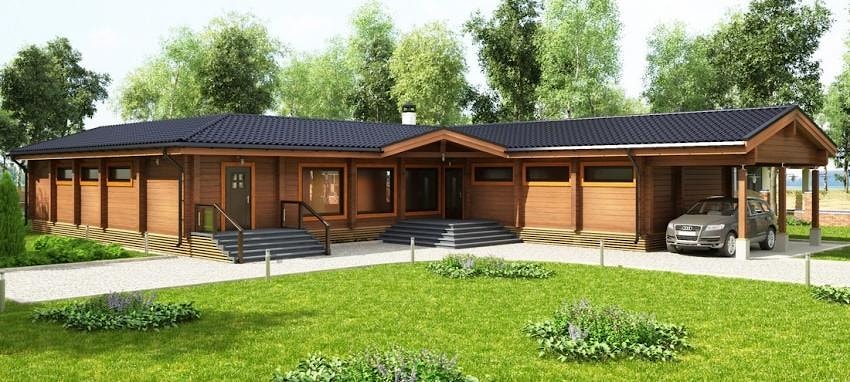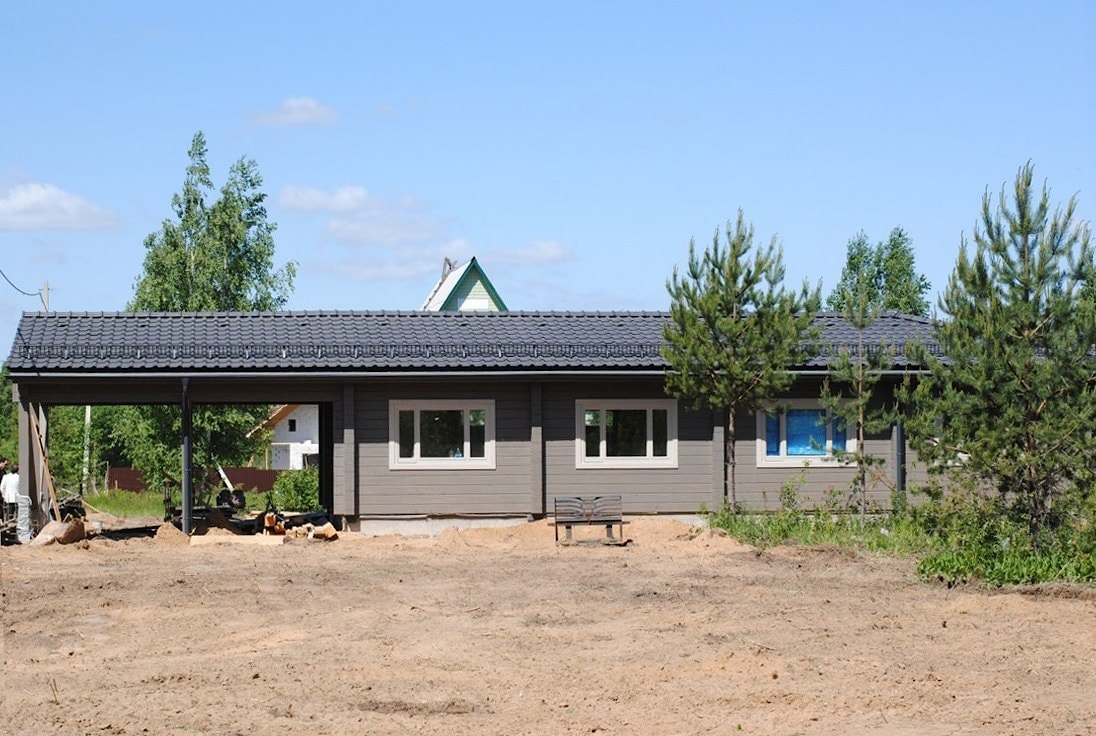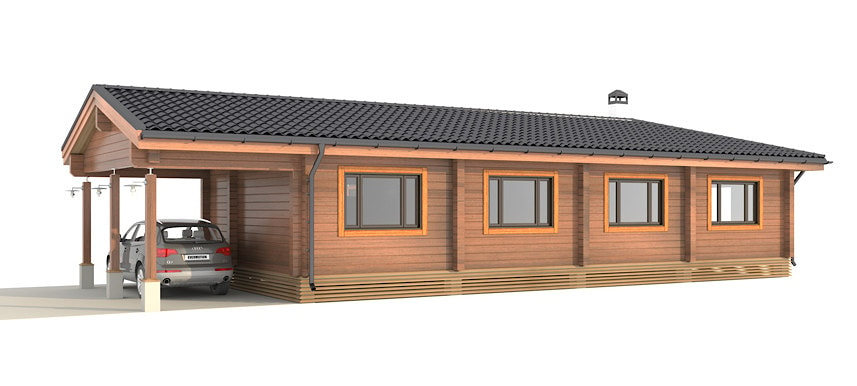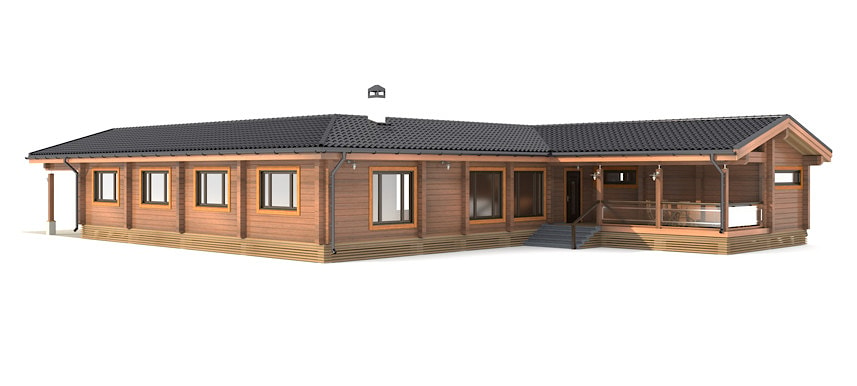 The layout of the house: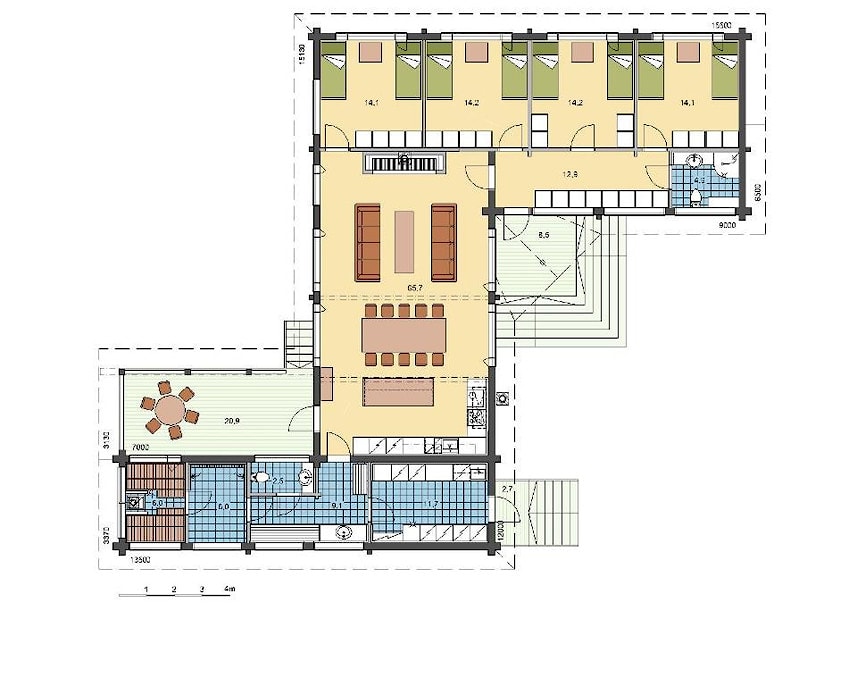 16