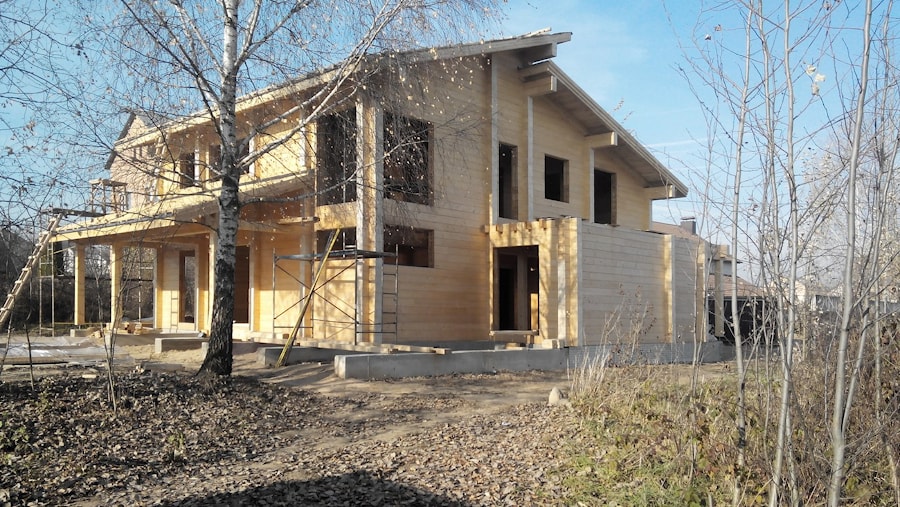 Modern hi-tech style wooden house design USA 217 m²
The number of rooms
7
Total area
217,00 sq.m.
First floor area
117,00 sq.m.
Second floor area
100,00 sq.m.
Roof area
266,70 sq.m.
The number of floors
2
Wall kit
100,87 cubic meters
Wall kit material,
other variants ar acceptable
Rectangular profiled timber 200x150, humidity 12-15% or glued laminated timber
Price for this wooden house *
Please contact our country dealer to find out the price of this wooden house in your region
* Prices depend on selected construction materials: rounded log, profiled timber or glued laminated timber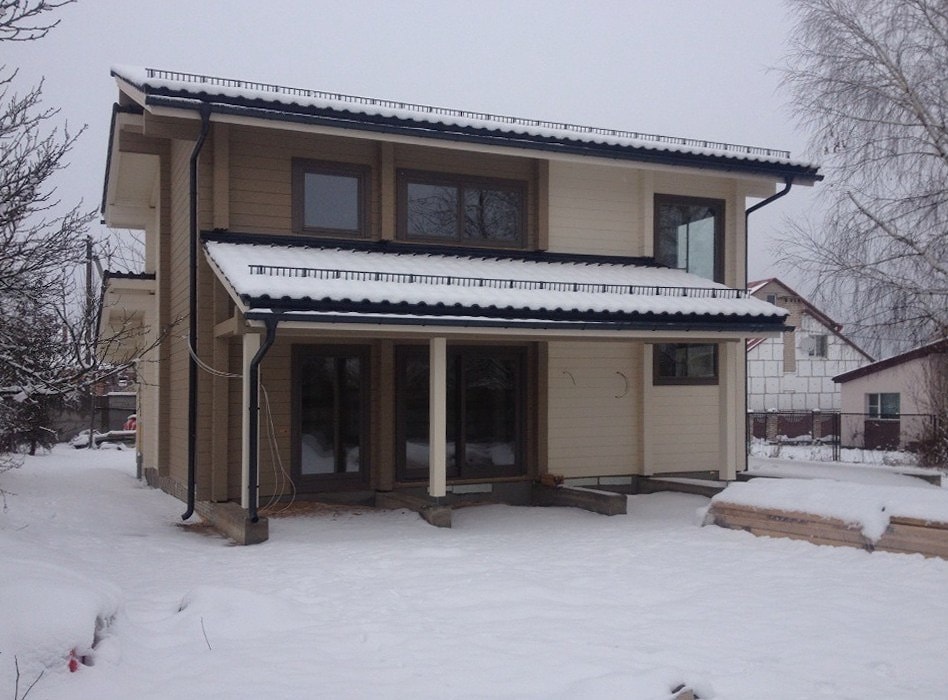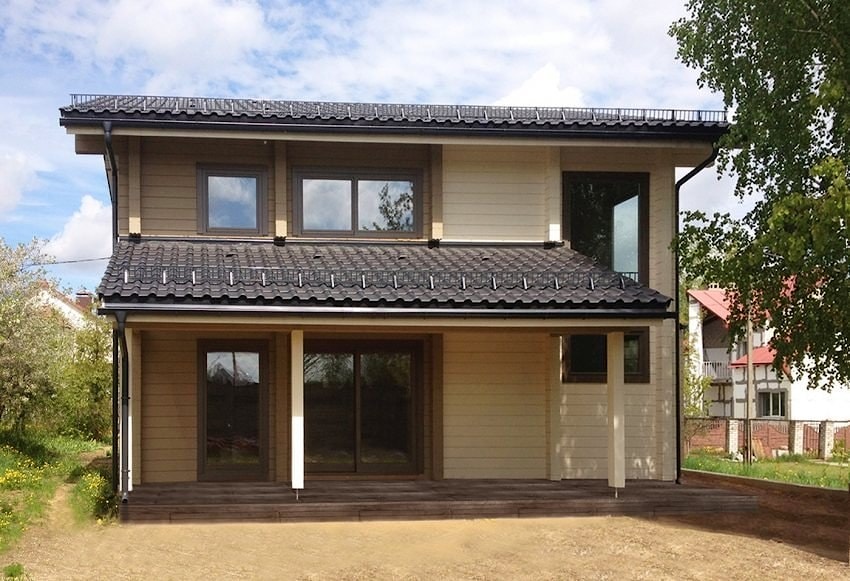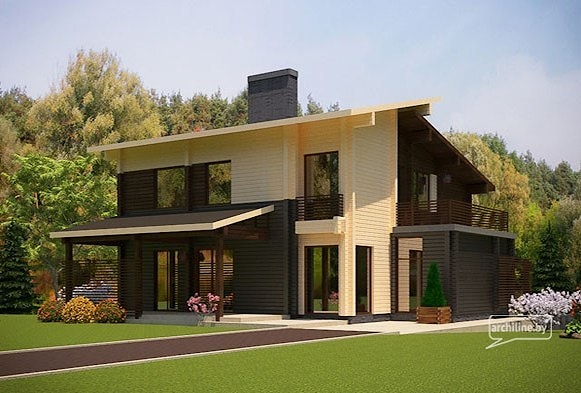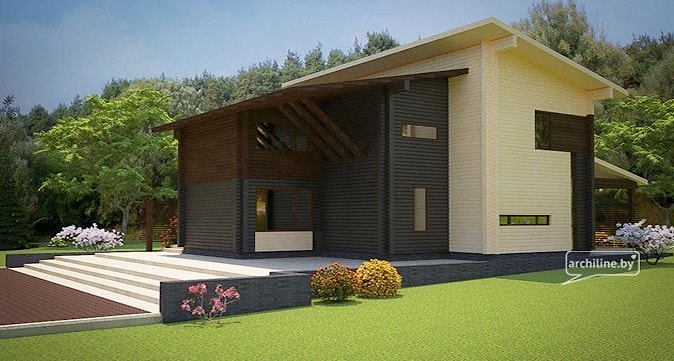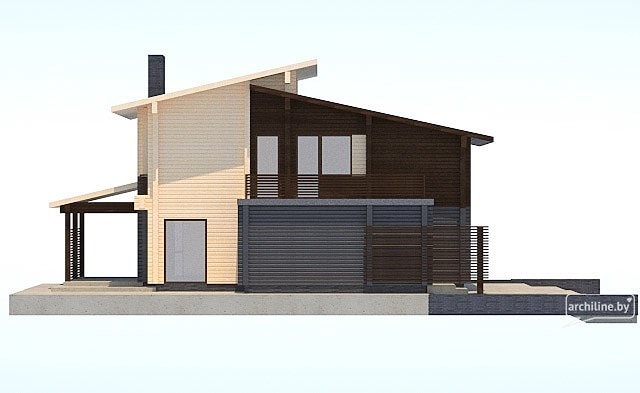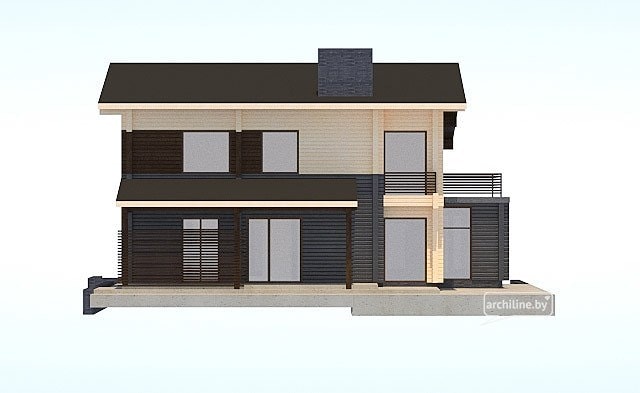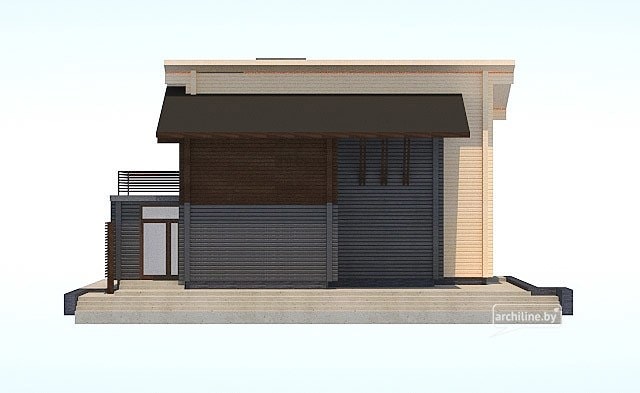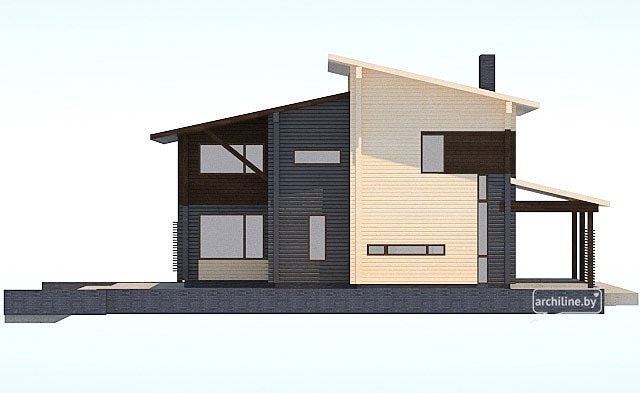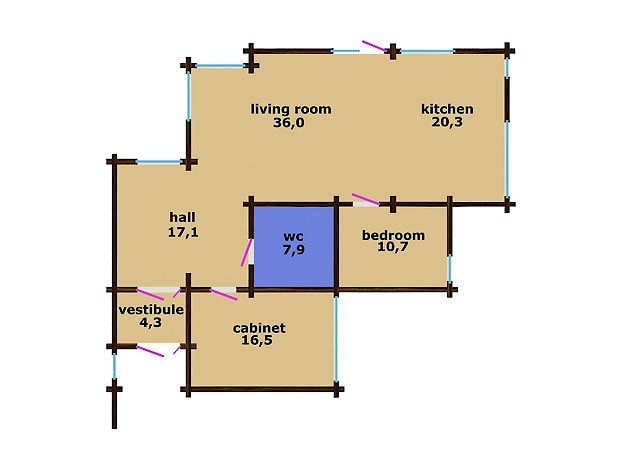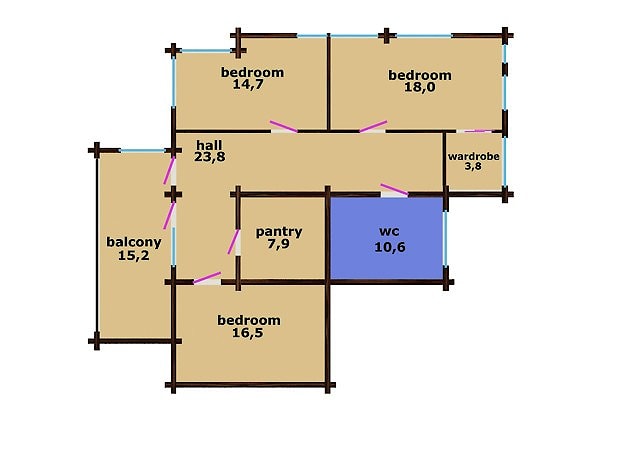 This modern wooden house was designed in Hi-Tech style
Aesthetics of this house is created by uncommon geometry and colors combination.
Floor plans are compact and spacious at the same time. There are enough rooms for a large family, or to have a lot of guests.
The recommended wall material - glued laminated timber or technically dried profiled timber.
Do you want to live in a wooden house, which will be built in a high-tech style? Some people doubt that wooden buildings in high-tech style exist at all, because construction out of wood tends to be very traditional.
In reality, our company Archiline Log Houses challenged this opinion and offered an architectural design of a wooden house "USA 217 m²".
Having it built, our clients remained satisfied.
This is a three-storied wooden house made of glued laminated timber with a terrace, a total area of which is 214.29 square meters.
Buy this house and forget about the expansion of the living space: you do not need to add wing or additional rooms to the house, increase the height of the house with additional floors. It is the home for a large family, but it can easily be used as a house for rent a small hotel.
Basic kit of this wooden house has walls (material - round logs, diameter 26 cm), but upon your wish our company Archiline Log Houses can use dried profiled timber or glued laminated timber.
Wooden house in a high-tech style "USA 217 m²" has many windows, which ensures more light into the rooms inside. To make this project of a house more attractive, our architects suggest alternating of ceiling beams of different colors. You'll need only about 80 cubic meters of wood for this house kit, which can be of natural humidity or technical drying.
Not only is the interior responsible for the high-tech style, but also the exterior view of the house. This design allows you to build the house in almost any location, as it fits perfectly into the surrounding entourage, complementing it.
Buy wooden house in a high-tech style "USA 217 m²" and make your life happier!
14