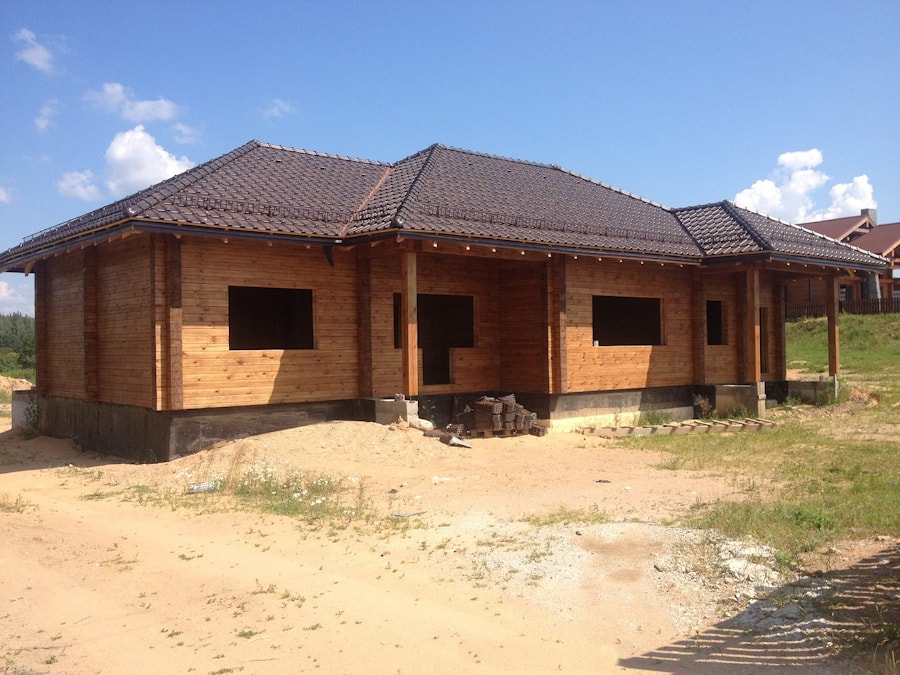 Construction out of timber : timber house plan "Ritsu" - total area 175 square meters
People say that only a 2-storey mansion can be spacious. But the project of a 1-storey wooden «Ritsu» is an example of the house, which is absolutely perfect for solving all household tasks. An area of ​​175 m2 contains a glorious living room, three separate bedrooms and a captivating kitchen-dining room. Also, there is a separate boiler-room.
Whom wooden house «Ritsu» is designed for? On the one hand, the presence of three bedrooms provides comfortable accommodation for a family of 3-4 members. But this house can be an ideal place for a single man who loves to spend time with quests and have parties! The spacious living area of ​​approximately 41 m2 is a perfect room for meetings and parties! And if guests are tired there are three separate bedrooms to stay the night.
The project «Ritsu» combines simplicity, elegant style and comfort.
The number of rooms
4
Living area
152 sq.m.
Total area
175 sq.m.
Roof area
322 sq.m.
Wall kit
79 cubic meters
Wall kit material,
other variants are acceptable
Glued laminated timber 200х150 mm
Price
Please contact us to find out the price of this wooden house in your region
* Prices depend on selected construction materials: rounded log, profiled timber or glued laminated timber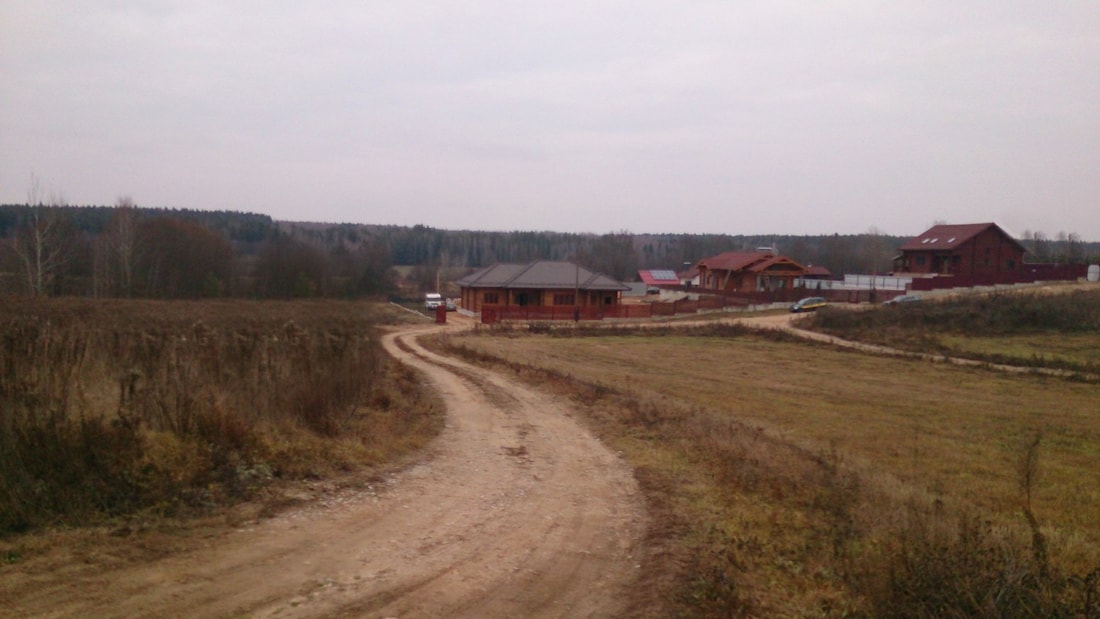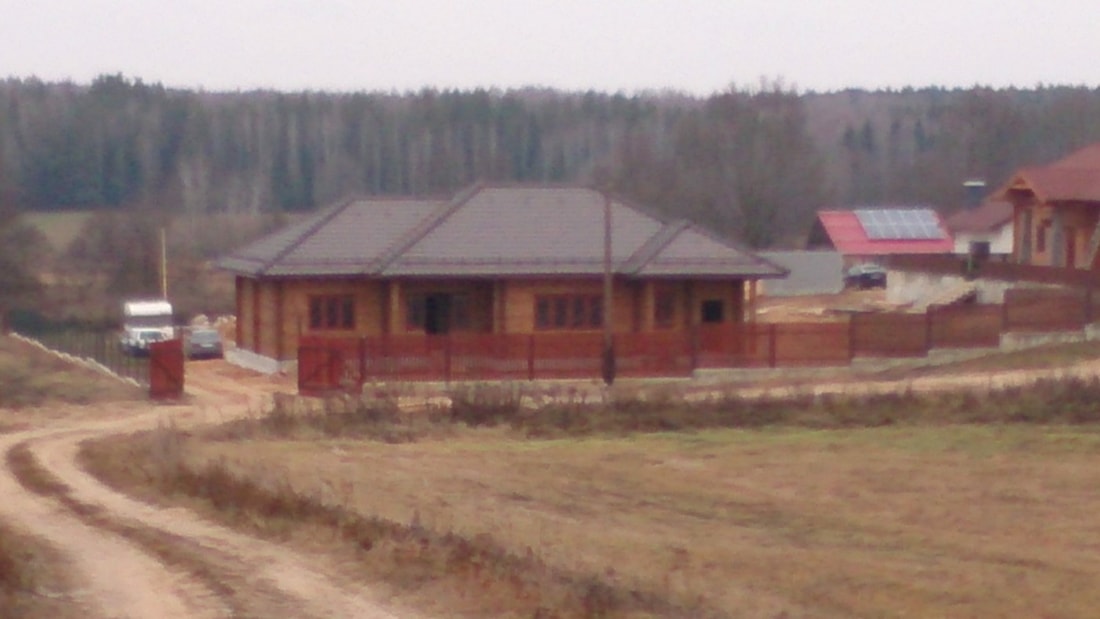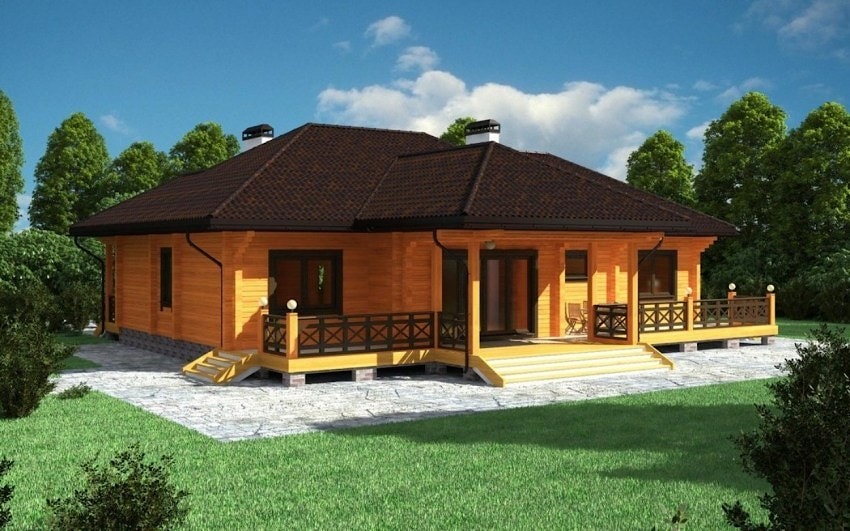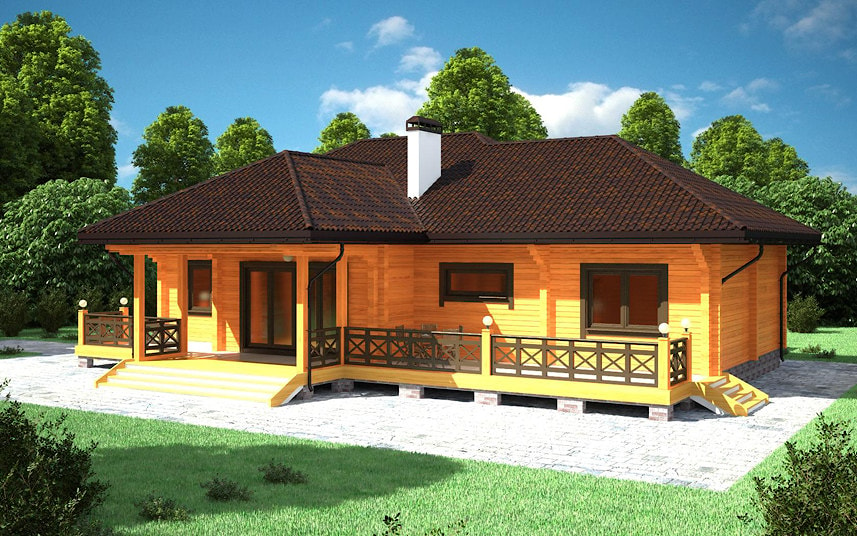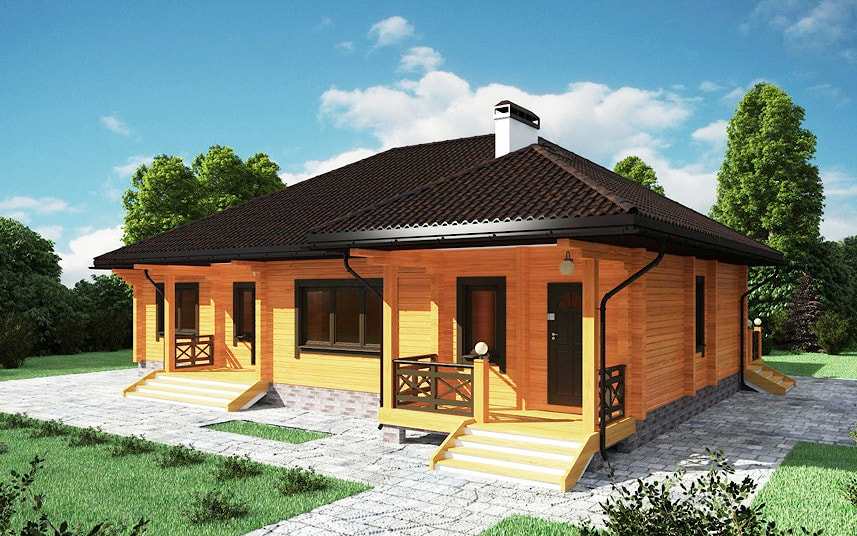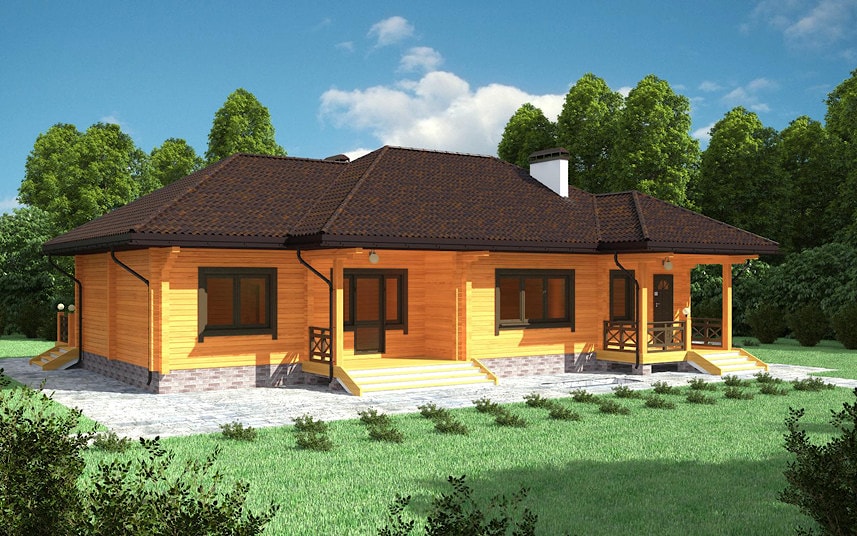 Top view: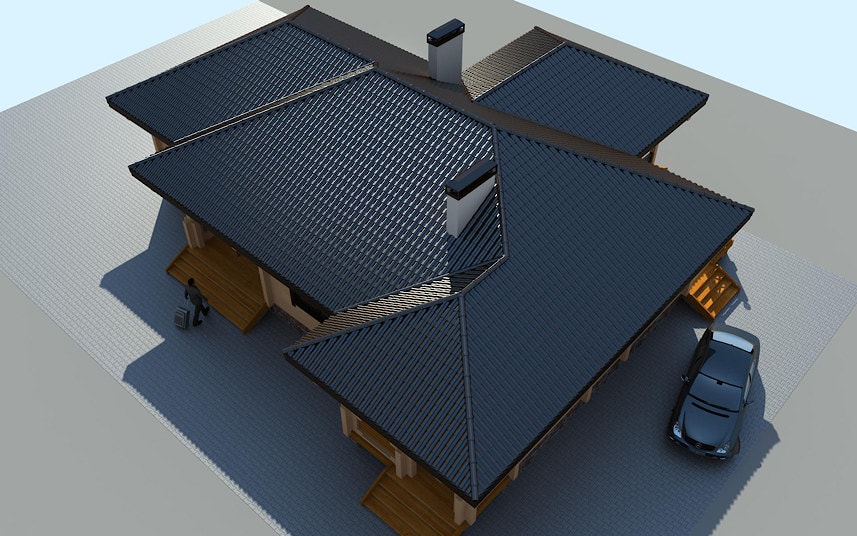 The layout of the house: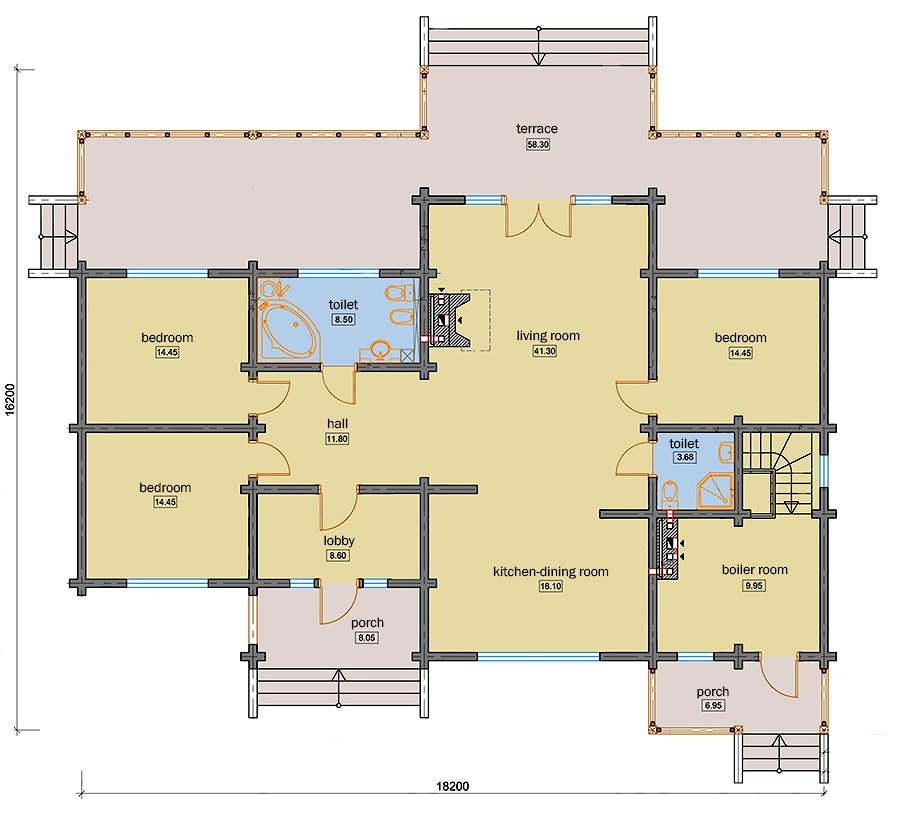 55