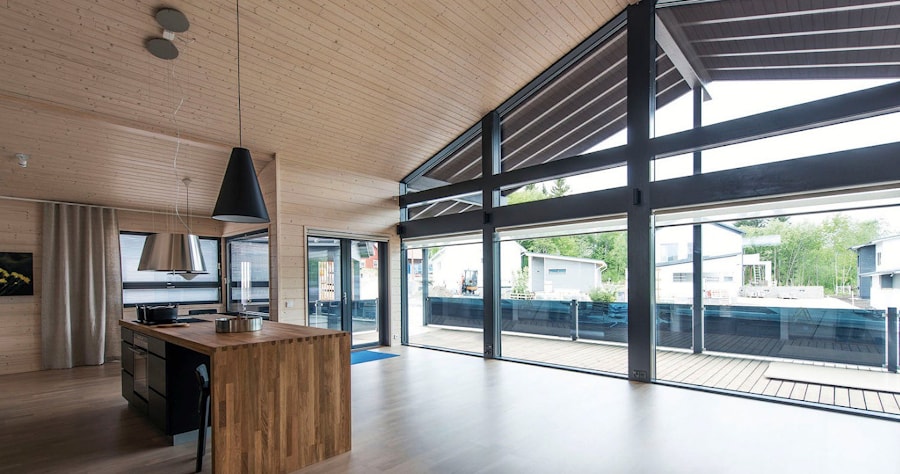 There is a great variety of flooring in a
wooden house
– it can be a wooden floor made from pine, larch, cedar and on. On the one hand, a wooden floor is the parquet with different textures, design and colors. On the other hand, it is ceramics, which is preferable for kitchens, bathrooms, saunas, swimming pools.
A wooden floor looks very harmoniously with walls and ceilings than another floor covering. One more important fact is that wood is the most ecological material. That's why to live in the house with wooden floors is really very pleasantly, healthy and comfortable.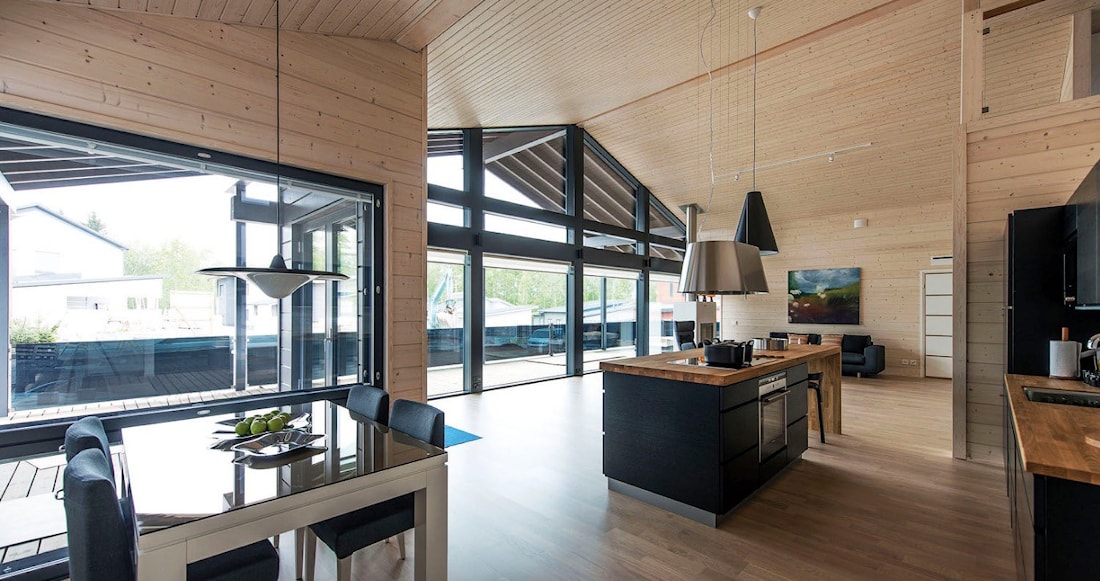 Other advantage of a wooden floor is that it is rather warm, as wood has low thermal conductivity. The ratio of wood thermal conductivity is twice lower than the ratio adopted in building. For example, if this ratio is higher than the building norms it would be cold inside even in shoes.
So, a wooden floor would perfectly comply with the house interior. Such a floor would be warm, moisture-resistant, beautiful and easy to clean.