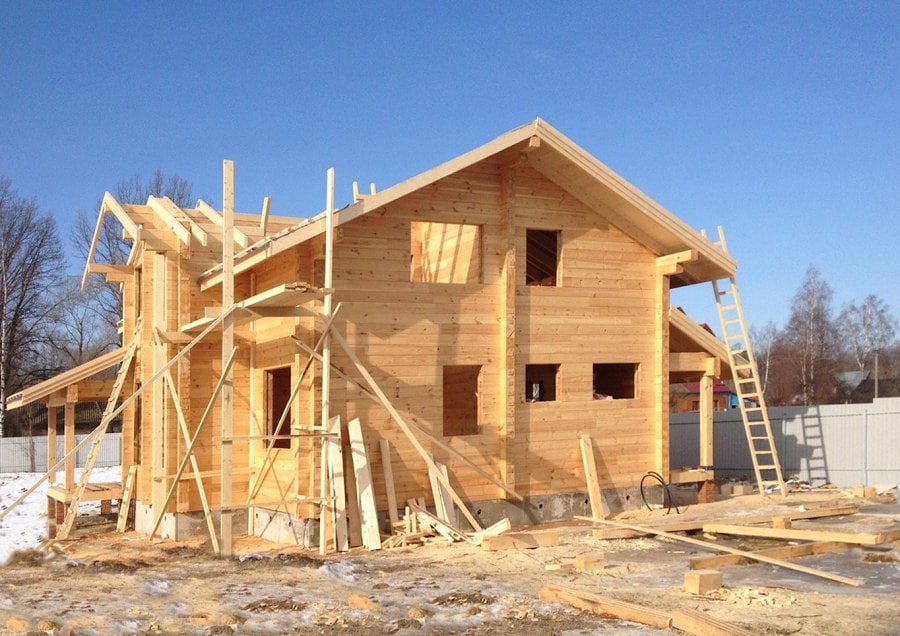 Build a turnkey winter house - the most profitable option to purchase such property. As practice shows, wooden housing construction is more profitable in value terms than residential buildings made of bricks, blocks and other building materials. This is due to the fact that wood in the construction services market is very common raw materials and there is no shortage of it. According to the experts, at the end of 2019 and the beginning of 2020, the most favorable conditions for the purchase of wood for housing construction are established. In addition, owning a winter house means organizing a useful rest for yourself and your family, not only in summer. So how do you get this residential building, in which, by the way, you can live all year round in comfortable conditions.
Winter construction of a wooden house "Little Sun":
Built near Minsk according to the original project of ArchiLine Houses.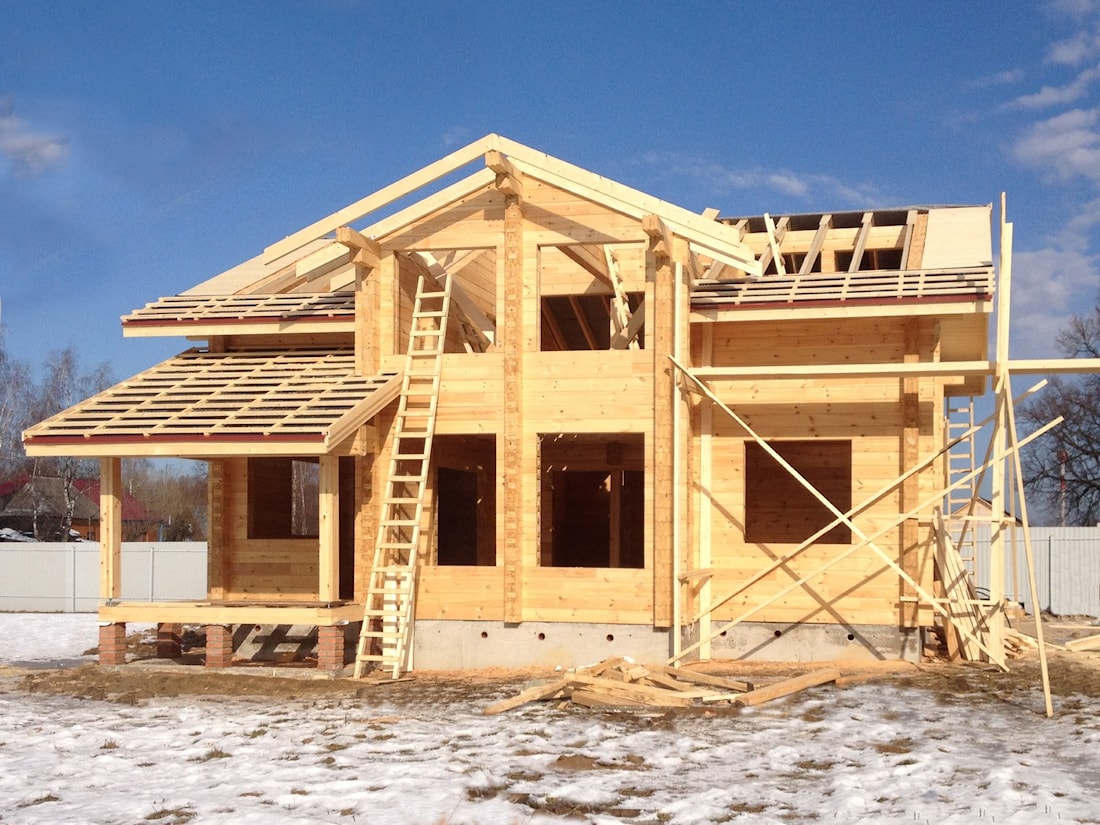 How to build a winter house?
There are two ways: to build a winter house with your own hands or to order the turnkey construction of a winter house from a company that specializes in providing this type of service. At first glance, it might seem that the construction of a winter house on their own, without involving third-party specialists, will ultimately be more profitable. However, such an opinion is erroneous and this can be easily verified. Firstly, the quality of the raw materials — wood and wall elements made of them — will "limp". Secondly, the construction process involves many unaccounted for moments, and if a person also does not have building experience, then such a construction can end in a sad ending in the form of wasted money and spoiled building materials. Thirdly, the winter house is a building of a special type in which you can live all year round, and therefore attention should be paid to thermal insulation of the walls. Not knowing the technology of how to warm the house properly, you can again miscalculate with money and materials. This situation is well characterized by an old proverb: without knowing the ford, do not pop into the water. Or in another way: there is no building experience, there is no corresponding knowledge, it means not to build a winter house. Another option and the most acceptable from the point of view of financial and purely everyday practicality is to build a turnkey custom winter house. In this case, you can relieve yourself of the burden of responsibility for the search for high-quality raw materials, the manufacture of high-quality wall elements, the search for a team of knowledgeable carpenters of wooden housing construction. And what is the ready-made winter house project provided by the company: it will be an already proven residential building, where all "children's" shortcomings are taken into account and eliminated. In addition, companies usually offer wooden house designs for free when they order a full range of construction services from them.
As a rule
, companies have a developed production base, reliable suppliers of quality wood, and a staff of qualified employees. Moreover, at all stages of the production process, technical and quality control is carried out, which allows responsible companies to guarantee the implementation of the declared services in the right quantity and quality.
Winter house: choose a wall material
Today, turnkey winter houses are built from three types of wall materials: gluelam, profiled timber and logs. What material to give preference to - the client's desire. However, making the final decision, you should study all the characteristics and features of these types of wall materials.
The best of wall materials
, according to experts, is glued laminated timber. A winter house made of glued laminated timber has a number of outstanding characteristics in terms of thermal and sound insulation; resistance to deformation manifestations, operational durability. Gluelam is made from wooden pieces joined together by glue. This technology allows you to get rid of the shortcomings of a beam made of whole logs. For example, glued beams do not dry out over time. And yet,
a winter house
made of profiled timber also has a number of large and small advantages. For example, its appearance is aesthetically attractive, and the cost of a winter home is acceptable even for young families who consider this housing for year-round use. The only condition is strict adherence to the technology of laying the beams so that subsequently their deformation changes are minimal and do not affect the structure as a whole. This, of course, will be taken care of by the company's specialists - experienced carpenters, machine tools, craftsmen.
The winter house
made of logs looks most beautiful. its appearance resembles a fairy hut. It is in such a house that the New Year holidays are best felt. And in general, in terms of thermal and sound insulation, a round log is superior to glued beams, so this wall material should be chosen by those who plan to build a winter house near noisy highways. The advantage of a winter home
The turnkey built winter house has the following advantageous characteristics:
- with the technology followed, this is necessarily a warm winter house;
- wood, as the main building material, ensures the creation and maintenance of a special microclimate useful for human health;
- a winter house is built over a period of three to five months, which allows a person or family to fully provide themselves with full-fledged comfortable housing during one construction year;
- prices for winter houses are optimal and quite acceptable even for young families looking for solutions to the housing problem (even with a minimum budget, you can always build a cozy winter house from timber or a winter house from logs that will meet a set of consumer qualities);
- a winter house made of timber can easily be decorated in one or another modern architectural style.
Prices for winter houses
Prices for winter houses are formed on the basis of a number of criteria, where the category is important:
- budget winter house;
- winter house of the middle class;
- winter house by an individual project.
When choosing a winter house, you should decide on the size of the budget, as well as the type of wall material. Various variations here allow you to achieve cash savings of up to 30 percent. It is better to tell immediately to the specialists of the developer company about your desire to build a winter house: they will take this into account and prepare the design and estimate documentation based on the finances available to the client.
5375