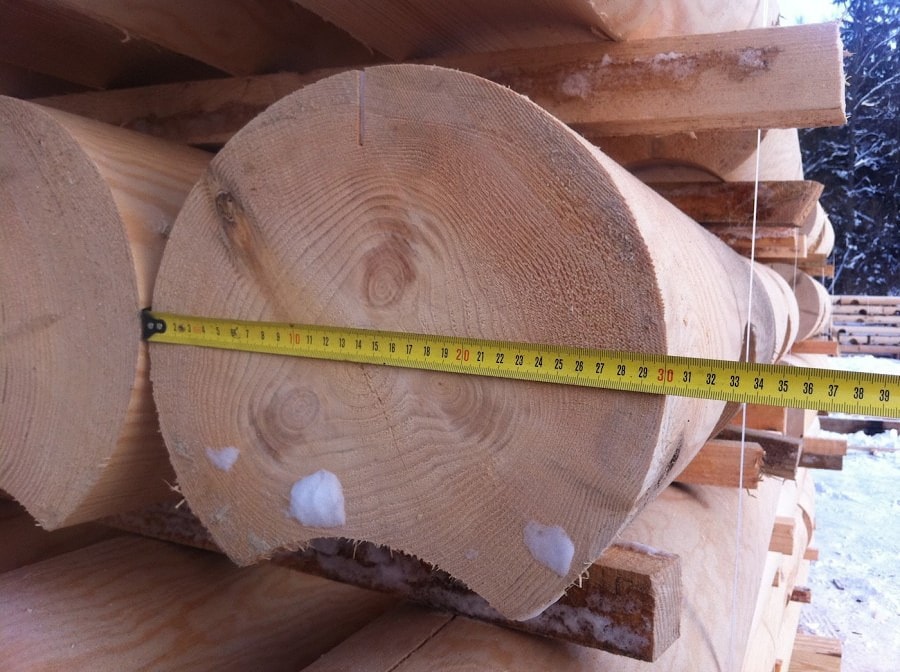 Classical wooden house building provides for logs as the main wall material. What they will be logs - depends on how they are processed. There are two types of logs - those cut with an ax and cylindrical with a machine tool. Winter houses from logs win in aesthetics. They are most consistent with the image of a fairy hut, in which you want to settle permanently or from time to time to live in it, enjoying comfort and a wonderful aura. wood is responsible for this - the main building material containing a large amount of volatile substances that can ozonize and purify the air. That is why it is so easy to sleep in such houses, such a quality rest.
Wooden rounded logs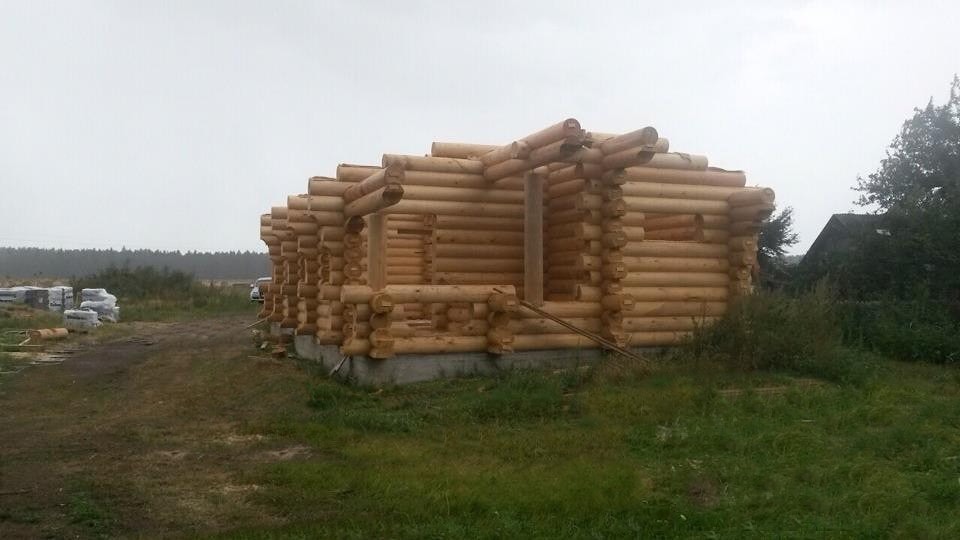 To build a winter house from a log with your own hands is a difficult task even for a specialist who has already done this. A lot of nuances need to be taken into account so that the structure subsequently remains strong and warm for many years. And with this method, construction can stretch for many years, and this leads to a rise in price of the final cost. No one has extra money, and those that are need to be saved and spent rationally, with benefit for business. The most acceptable option is to build a winter house from a turnkey log by contacting a specialized company. Why? We will talk about this below.
What are the benefits of working with a real estate developer?
Firstly
, you will build a winter house from a turnkey log. What does it mean? It's simple: the client only chooses the winter house project, makes the payment tranches, and the rest is done by specialists: they select high-quality wood, make house elements from it, bring the winter house house kit to the site, collect it and transfer the winter house to the owner in this form, that you can enter and live in it.
Secondly
, the developer guarantees the high quality of building materials and installation works, and the guarantee also extends to the winter house itself for a period of up to, usually, five years.
Thirdly
, the company's specialists will advise on all issues, from the choice of the project to the inclusion of additional options, such as, for example, building a terrace, using other building materials - another type of roof, for example. If the client so wishes, specialists can finalize the design of the winter home so that in the final analysis its cost is an order of magnitude lower than the originally declared value. This is one of the most important aspects why many decide to build a winter house from a turnkey log.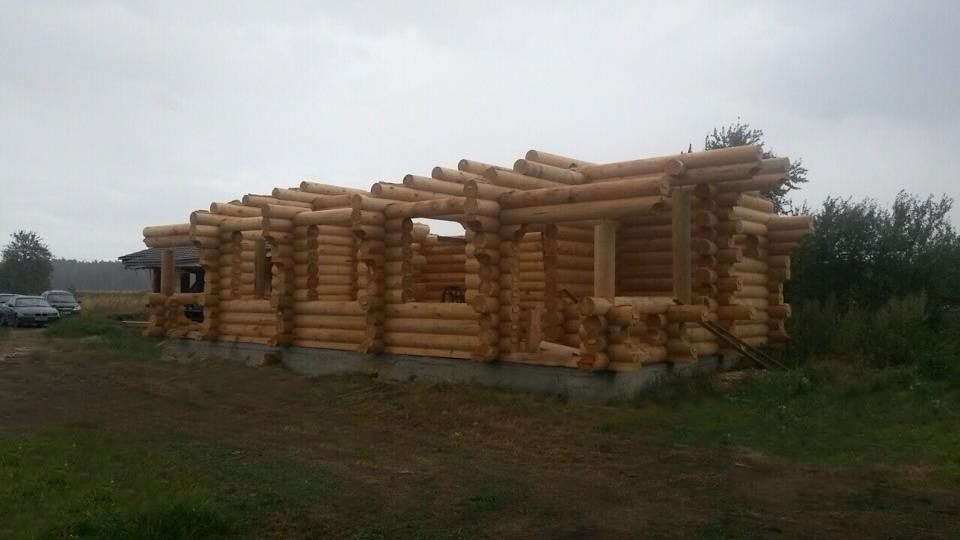 Yes, you can build a winter house with your own hands - no one denies this. But along with this, you need to be prepared for: - possible errors during installation; - time and money to eliminate errors in installation and construction works; - the fact that over time the winter house in operation will not behave as planned: it is possible, for example, a small subsidence of the foundation due to its improper arrangement. Yes, this is not always critical, but not enough pleasant. In any case, when the work is entrusted to specialists, the outcome is always successful and there is no arguing with that.
The benefits of logs
It was mentioned above that winter houses made of logs are aesthetically more attractive and are like huts from fairy tales. But not only this advantage is in these residential buildings. Actually, all the most important operational characteristics that winter houses possess, they get only due to the fact that round logs are used. We'll talk about them. The thickness of the logs for the winter house is a little more if we draw a comparative parallel with ordinary log houses. This is due to the fact that higher requirements for thermal insulation are imposed on this kind of structure. Turnkey winter houses are being built not only within the city limits, but also outside the city, in the mountains or mountains, near natural reservoirs. It has been established that the city is always 1-2 degrees warmer than outside. The reason is the wind - it has a place to roam, there are no barriers in the form of high-rise buildings, and the congestion of people, cars, boiler plants in one way or another affects the surrounding space. However, now is not about that. The winter house should remain warm even in the most cracking frosts. In Belarus, for example, the thermometer's column is not often, but this happens - it falls below the mark of minus 30 degrees. and here a log round shows all its best performance: - resistant to freezing; - thanks to the sloping sides, moisture does not linger on the surface of the logs and flows to the ground; - has a higher coefficient of thermal insulation compared to aerated concrete blocks, so less fuel is required for a winter house from a log to heat it.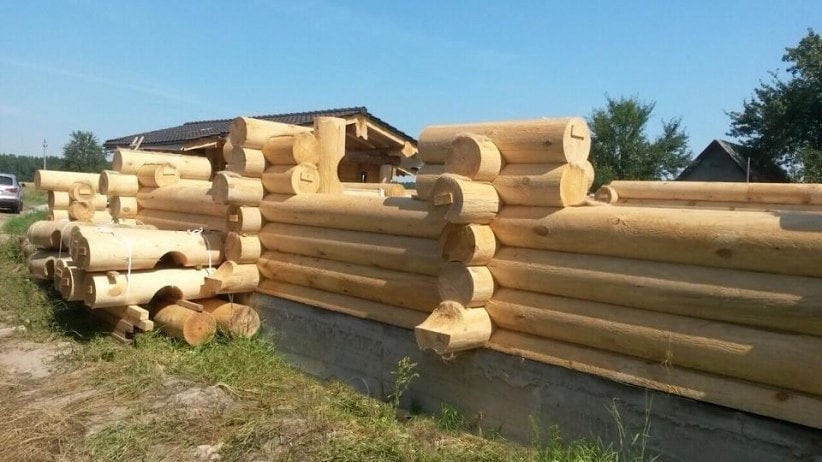 Features winter house
A winter log house is a place where you can relax comfortably in the coldest period of the year, enjoying it. Even if the winter house has stood for a long time without heating, it is easy to warm it up for three to four hours: the wood is well susceptible to heat, quickly absorbs it and slowly gives it to the surrounding space. A winter house from a turnkey log is being built in three to six months, which allows you to acquire your own living space within one calendar year. Due to this, all building materials, as well as specialist services will be paid without taking into account price increases. Winter log house does not require additional decoration both outside and inside. Log walls are in perfect harmony with any architectural style and interior design. In addition, this is another argument in favor of paying attention to winter houses from a turnkey log, as an option for cheap housing construction.
Turnkey log winter houses are being built in three price categories:
budget winter houses;
winter houses of the middle price category;
VIP winter homes.
There are such winter houses made of logs, both in size and number of storeys, with additional amenities in the form of two or three bathrooms, wardrobes, a separate dining room, utility rooms, etc.
5104