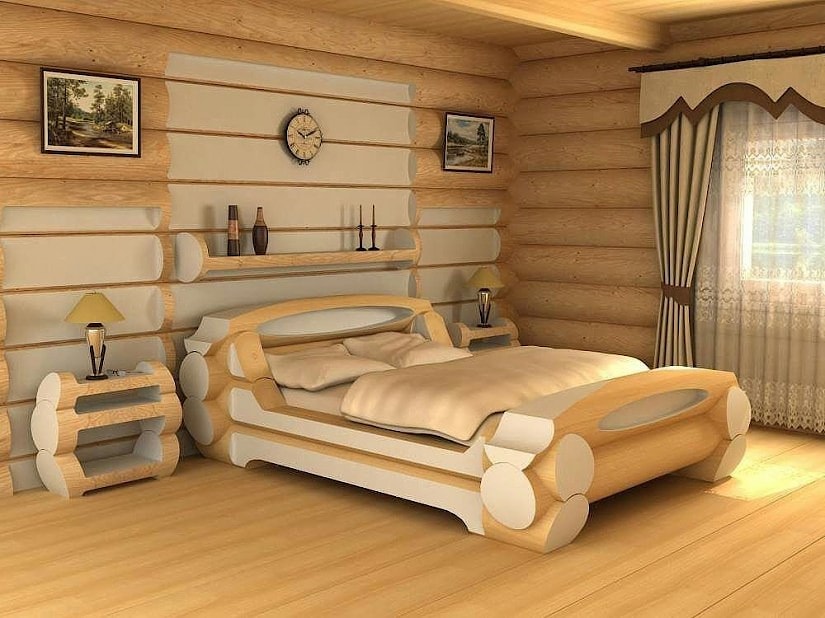 The beds are made of a variety of materials - plastic, metal, but wood takes the most honorable place. Such a bed looks harmoniously against the backdrop of a green garden, flowers, a house made of logs. Note that the company uses pine and spruce grown in the northern regions of Belarus, where the best quality wood comes from.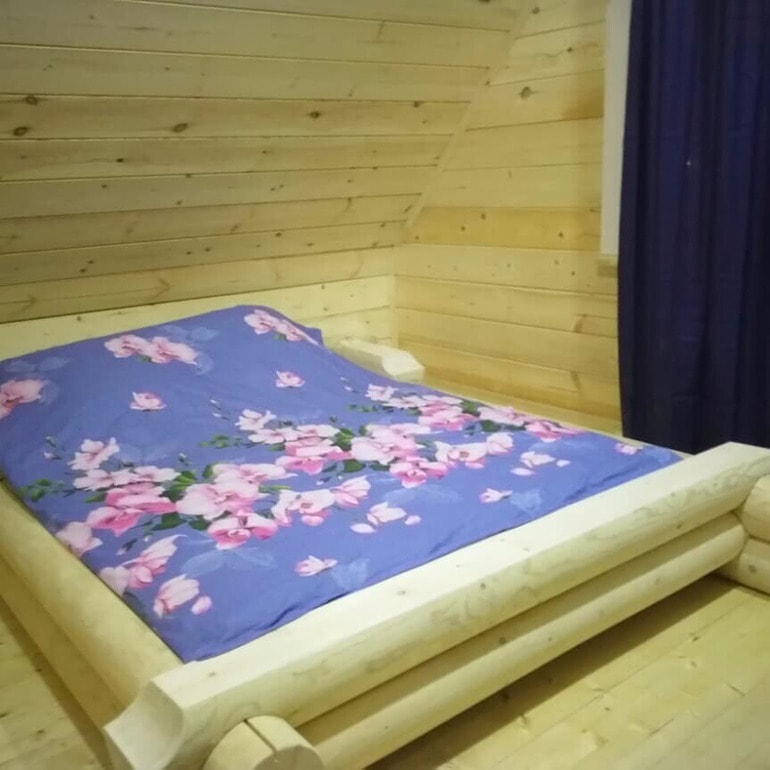 Careful technological processing ensures the preservation of all the protective layers that are on the trunk, therefore, subsequently made from a log bed will last for many years. Of course, it will not do without the application of protective equipment, but this will be another qualitative addition to what is already there.
The creative approach taken by the company's designers allows us to produce furniture that is diverse in appearance, design and even style. At the same time, furniture made of logs is especially popular among consumers.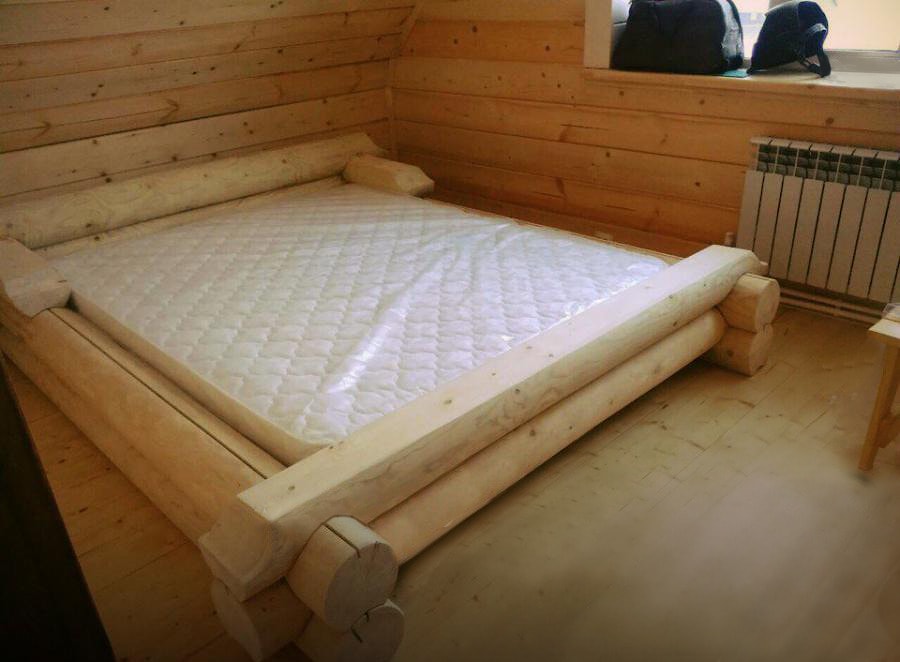 It differs from the rest, first of all, by its practicality, durability, external originality. Such furniture is noticeable, attracts attention. If this is a bench, then you will definitely want to sit on it. The secret is also in the special magic that wood has. Everyone who has been to the forest knows that it is there that one can "get enough" of positive energy, which gives strength for life. Wood is a material of natural origin, therefore, environmentally friendly, with a pleasant woody aroma, the inhalation of which increases the emotional background, causes pleasant associations, improves mood.
Wooden furniture for the garden is made on the same machines as the wall materials for the house from logs. Moreover, the thickness of the log is significantly less and can be from 180 mm. The choice of diameter depends on the dimensions of garden furniture. The log processed on the machine has a smooth surface, does not need additional trimming, sanding.
After the rounded logs are ready, they are treated with protective equipment. As a rule, they are coated with an antiseptic, impregnation, paint. Thanks to this, the furniture acquires a certain appearance, and also protects from insects, grinders, rot, fungi.
Such furniture has one more advantage - quite a lot of weight. Thanks to this, it can be installed in open areas and not worry that a strong wind will turn the table, bench. Due to the materials used, such a product is also characterized by extreme strength, therefore a bench made of logs will withstand any number of people and will last a long time. The only inconvenience is, again, the heavy weight of the furniture from the logs, so it must be moved either in two, or it can be taken apart by a log (the benefit is very simple even for a person who does not have a skill) and delivered to that place. The company's specialists can not only make garden furniture of this type, but also assemble it, i.e. carry out all necessary installation work.
Furniture made of logs can be installed not only in the open air, but in rooms, under awnings. Here she will also be perfectly combined, in harmony with the surrounding space, complementing it, creating a certain surroundings.
In a shady garden it is pleasant to sit, pass the time reading a book or listening to the birds sing. Craftsmen of the company also make original benches for a country house.
A high-quality product that meets the requirements for a classic style, which has always been and remains at the forefront of demand. Such benches and tables for a summer residence have an aesthetically attractive appearance. Wooden elements are also treated with antiseptics, impregnations and other means, which allows you to protect them for many years.
Garden furniture made of logs is sold at a relatively low, i.e. affordable price. This is one of the most important advantages, because if you look at analogues made of other materials, such as plastic, their cost is higher, but the aesthetics and attractiveness leave much to be desired.
You can buy garden furniture from a tree in Polotsk, as well as a bench for a summer residence by contacting us in contacts. This will be one of the most successful acquisitions, because the local area will become not only equipped, but also more comfortable, and rest in the country will be memorable and interesting.