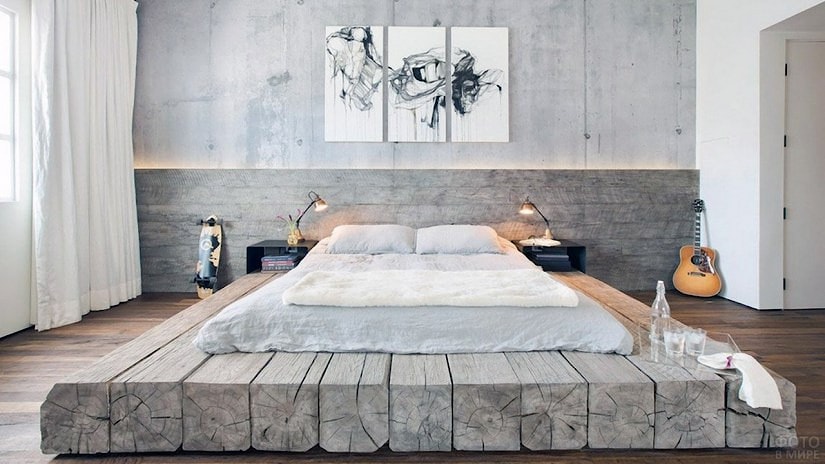 For many hundreds of years, people have been making lumber beds for themselves, since it is this building material that has many advantages over others. Although the furniture market today offers a huge number of different materials, wood is always in great demand. A wooden bed and in particular a bed made of timber represents warmth and coziness, and also brings health benefits.
If you look at modern wooden beds made of timber, the beauty of these products is striking - each of them is unique in its own way. It should be noted that, for example, in European countries, beds made of timber are one of the most expensive. It's all about the material used - it is environmentally friendly and absolutely safe. By the way, the price of a bed made of timber is quite real.
The use of any type of timber is the best option for the production of beds. If you compare the beam with other materials, it, in addition to giving a beautiful appearance, also creates a microclimate comfortable for a person, as it is made of natural material.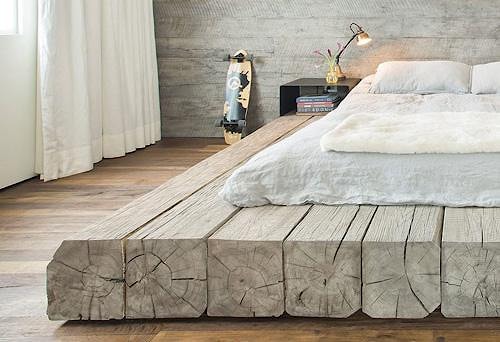 Features of beds made of timber.
The thickness of the beam may determine the version of the bed. The same parameter affects the height of the bed.
Another feature is the assembly of the bed from the beam, in which the rows of the beam are fastened together using wooden dowels or hairpins. The gaps between the bars are not filled with anything.
If the bed is assembled from high-quality profiled timber, then the absence of large seams will help to avoid the shift of individual elements.
Wooden beds made of timber practically do not require finishing, so the finishing work is not so long. If you still intend to finish the process, it is best to use a transparent varnish for wood.