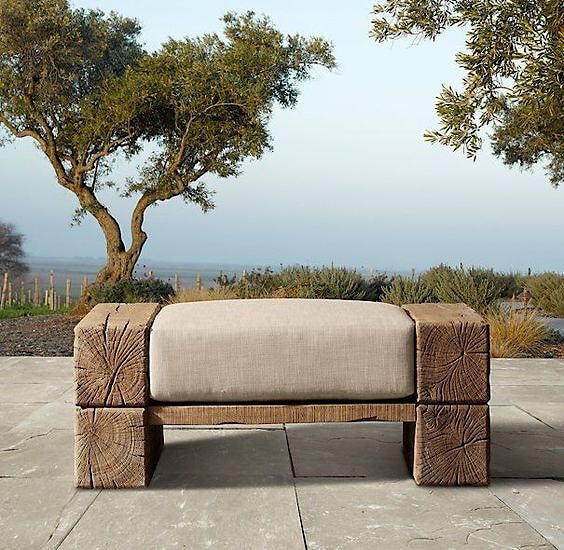 Wooden furniture for summer houses and baths from logs and timber
Wood is a universal material from which a huge number of products can be made. Got wide application in furniture production. Design thought has contributed to the realization of a wide variety of household items - types of furniture, which to one degree or another make the interior of the room unusual, original. Specialists of the Factory of Homes company also went this way, having offered handmade wooden tables and stools on the market that are different from everything that is currently being sold on the furniture market of Belarus.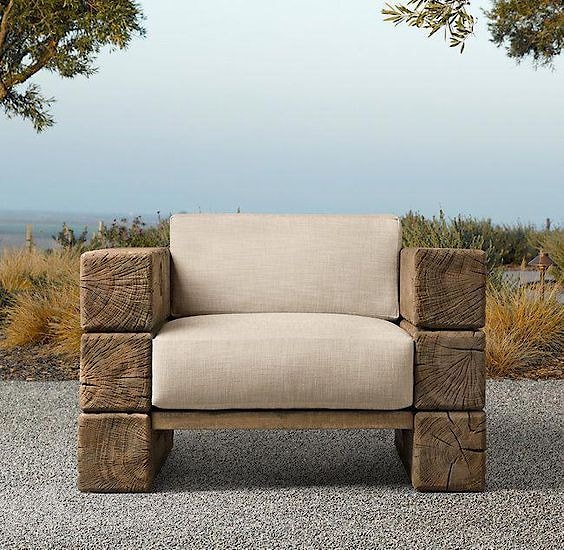 Tables and stools are made according to the classical scheme, but from this they did not become less attractive, less special. What distinguishes them from all other analogues is a little more than the usual thickness of the legs for both stools and the table. They have the correct geometric shape of the square, and this indicates that the company's designers were guided by trends inherent in such a style as minimalism. Note that everything created in this style is perfectly combined with high-tech - the style that many modern people today are looking for, who are looking for the opportunity to interestingly equip their home, office, and any other room.
The countertop and stool cover are also made of wood. Despite the massiveness of the products, they look very sophisticated and easy, which, in fact, can be seen if you pick up a stool, table. The fact is that these pieces of furniture are made of well-dried high quality wood. All parts are well fitted to each other, so the designs are reliable, durable, resistant to various loads, including critical ones. Thanks to this, say, a stool can withstand not only a child, but also an adult.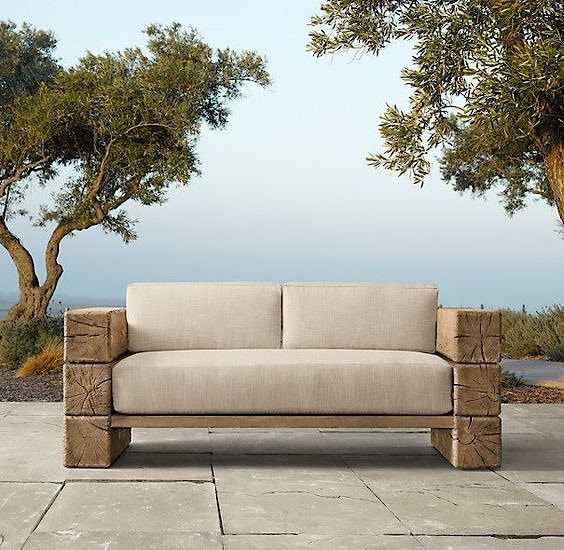 Tables and stools are made in two types, which differ in shape, thickness of legs, countertops, but in general have a similar appearance. The process of their manufacture is relatively not complicated, but requiring certain professional skills from specialists and the availability of modern high-tech equipment that is available in the company.
Processing of workpieces is carried out taking into account that in the future the products do not need to be polished, therefore stools and wooden tables have smooth surfaces and you can not be afraid to drive a splinter in your hand.
Two types of tables and stools differ from each other also in color. In particular, red and lilac paints are used. These are two colors that are best combined with any other colors in which this or that interior is decorated. This allows you to buy stools and tables made of wood without thinking about how harmoniously they fit into the surroundings of the room - they will definitely fit.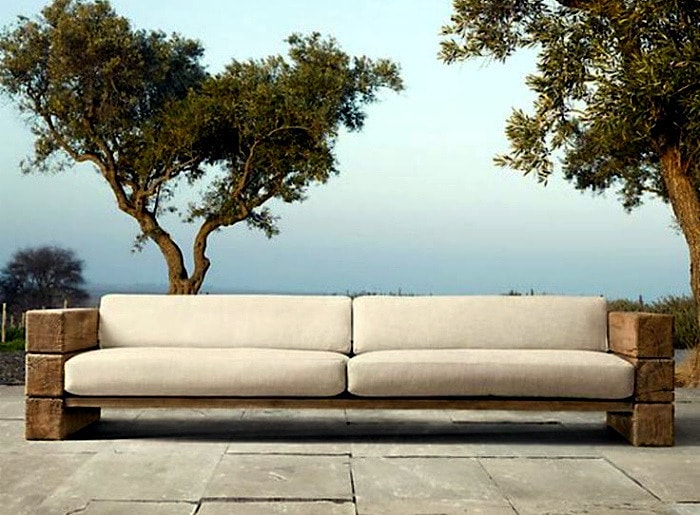 Where can I install such wood furniture? Actually, where it is necessary and not necessary, if it is a residential house of profiled timber: in shops, in cafeterias, in canteens, in bars, and in many others. There are many options. First of all, it is distinguished by its ease of use: everyone who sits at a wooden table on a wooden stool will definitely feel comfortable. This is due not only to the ergonomically correct forms of products that were created "for people," but also to the energy that flows from wood - a material of natural origin, which has a particularly positive effect on a person, makes him calm.
The company uses only high-quality wood delivered from the northern regions of Belarus for furniture production. It is there that trees have the highest density of wood fibers, which makes the material stronger. Before wood furniture appears, the logs undergo rigorous machining. Furniture blanks are checked for correct geometry, and then assembled like a designer, fastened with a spike connection, glued, which makes it possible to make really reliable stools and wooden tables in Belarus.
After the assembly process is completed, the products are coated with protective agents. This is done without fail, despite the fact that the furniture will be indoors and closed from the negative effects of precipitation. Deep penetration agents are used, as a rule, color impregnations, which do not have any harmful effect on the environment due to the use of natural components. Thanks to this, the wooden furniture from the company acquires that final appearance.
The advantages of such furniture:
—Naturalness of the material, and this is very important in the sense that wood contributes to the improvement of the surrounding air due to its deodorization;
—Style versatility in which stools and tables are made of wood allow them to be installed literally in any rooms and have no doubt that there they will be most welcome;
—High-quality material provides lightness to furniture items, therefore both stools and tables can be easily moved as if they were made of plastic;
—The external design of tables and stools attracts attention, therefore, if they are installed, say, in the cafeteria, such furniture will become a distinctive feature of this institution, therefore, customers will come here more often;
- Both stools and tables are structurally reliable, therefore, durable, and a special coating will protect them from external atmospheric, humidity and mechanical stress, so even after a year such furniture will look like new;
—The price of a set of 4 stools and a handmade table is relatively low if we draw a comparative parallel with other similar items presented on the furniture market of Belarus, which is caused by the approaches of the company itself.
You can order wooden furniture in Polotsk in any quantity and each item will meet the high requirements for quality.