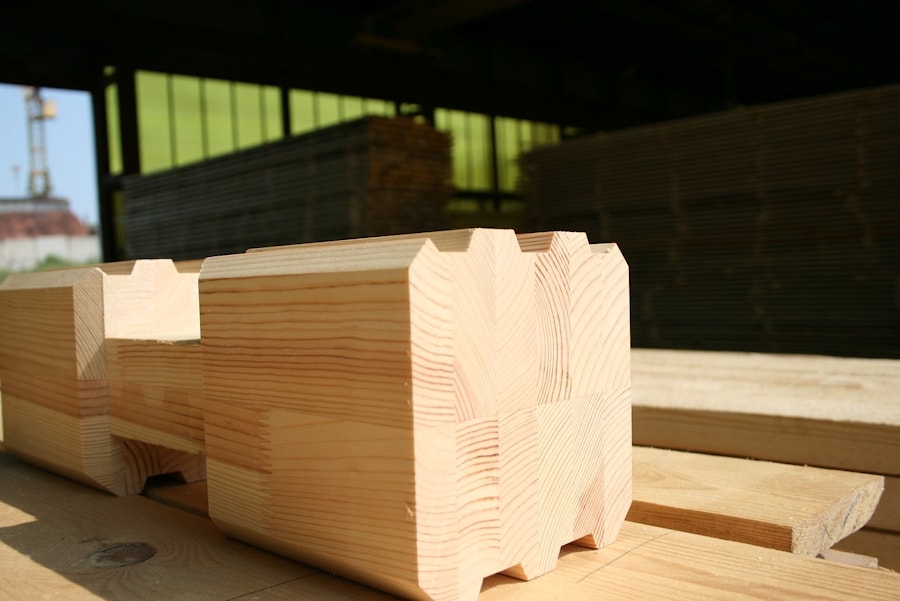 Double glued laminated timber
Glued laminated timber is well known in many countries due to its strength, aesthetic and insulating properties. Production technology of double glued laminated timber inclueds vertical and horizontal gluing of the boards. Laminated log consist of four layers that have been joint together in a way that hard heartwood lies in surface of the log beam. Laminated log is almost unyielding and non-cracking.
During the last two decades that laminated log has been in manufacture, the bonding techniques have experienced revolutionary advances. With current peak-milled manufacturing technology and with modern PUR-adhesive compound, our laminated logs are nearly environmental as our massive logs have always been. Today's advanced adhesive compound allows wood to breathe naturally, as massive logs do, maintaining a comfortable indoor temperature and humidity. Double glued laminated timbercan be produced with following dimensions: from 200x200mm up to 220x250mm.