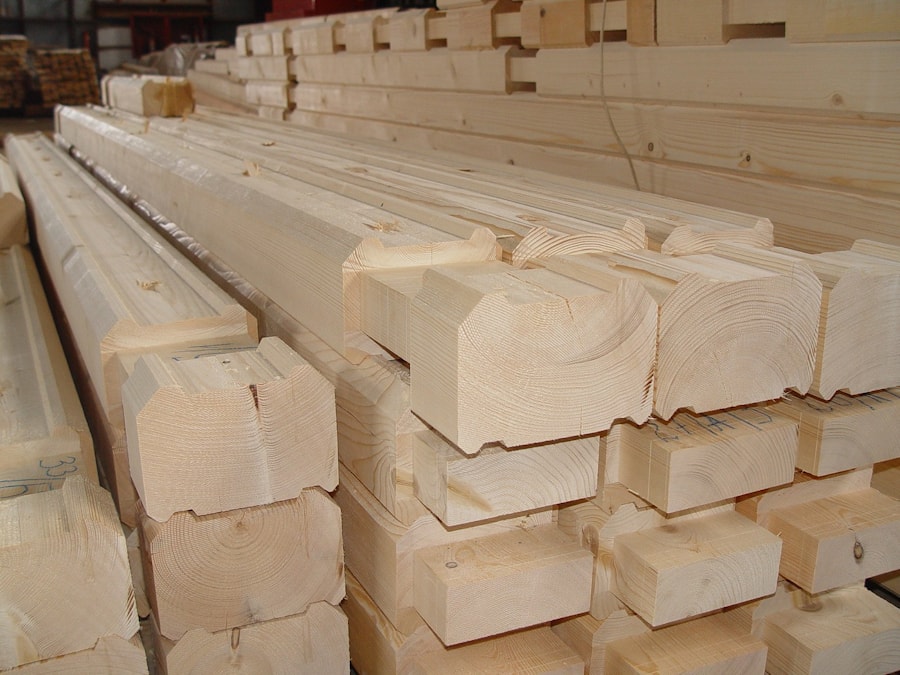 Wooden house made from profiled dry timber is a symbol of elitism and good taste at all times. For the production of dry profiled timber we use pine. After processing the timber through the process of drying in a vacuum infrared drying chamber, which is located in our production. Thus, after drying lumber's humidity is 9-15%, respectively, minimal shrinkage and reduced construction time.
Processed and dried in a special timber technology with high precision and determine the size of a profile. The resulting solid dried profiled timber has a landing head, spine, insulation grooves and smooth surface of the sides. As a result of dry profiled timber does not require a fit and comes to the customer fully ready for construction. Constructed from profiled timber walls do not require treatment.
In terms of quality and technical characteristics of profiled beam far exceeds laminated board. In its structure, profiled timber is made of solid wood, while the laminated veneer lumber scraps of wood spliced ​​in different sizes using chemical adhesives and resins. Currently, many prefer it to this material. Wooden house made of profiled timber dry quickly and are building environmentally friendly, it combines a relatively low cost with high performance.