Finnish Wooden House Kämmenniemi 200-270 m²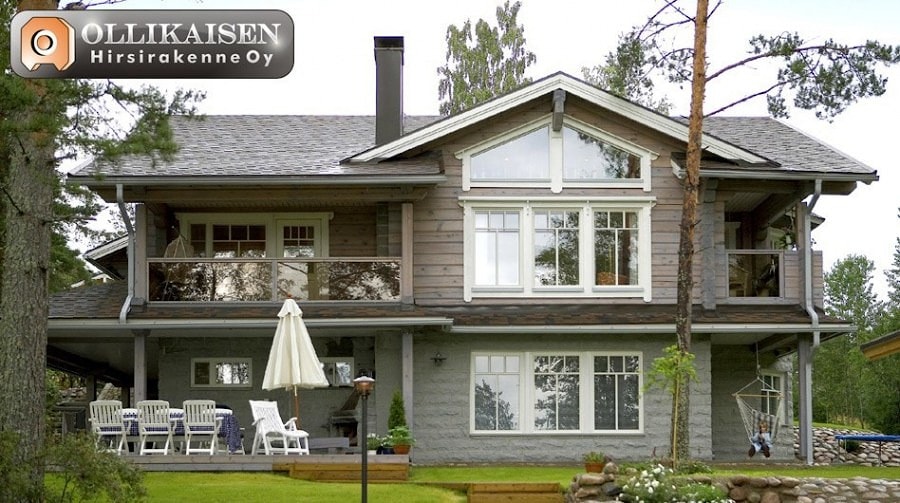 Two-story wooden house with a terrace and a veranda. The Kämmenniemi house can be made in three versions - a total area of 200, 247 or 270 square meters.
The project of the house looks great on the site in significant elevations. Plans include 3 bedrooms, 2 bathrooms, a spacious living room, kitchen, several utility rooms and a garage.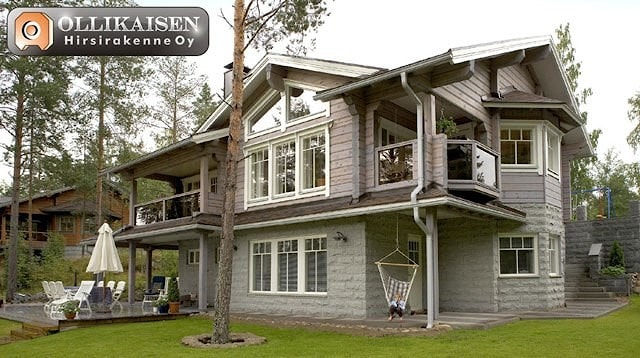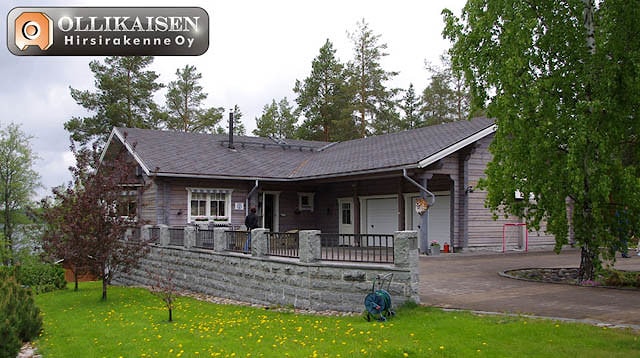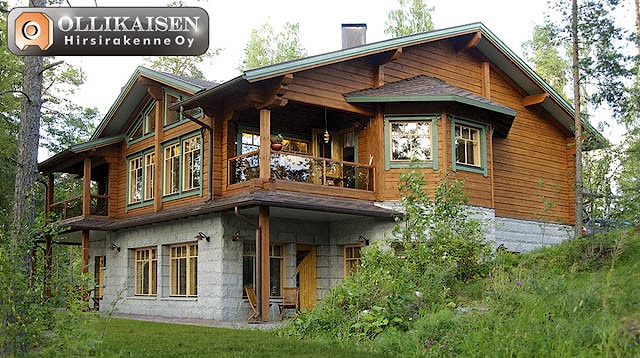 Floor plans of a 270 m² Kämmenniemi wooden house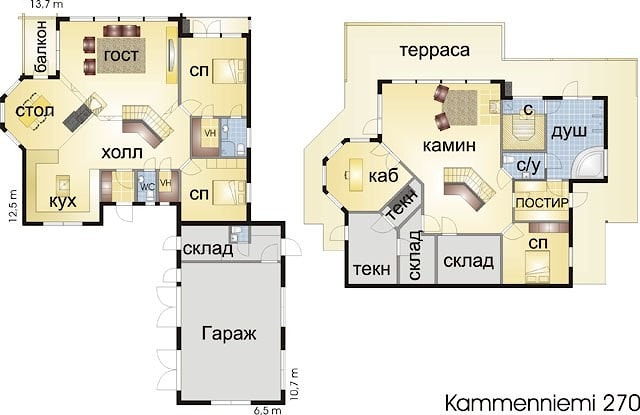 с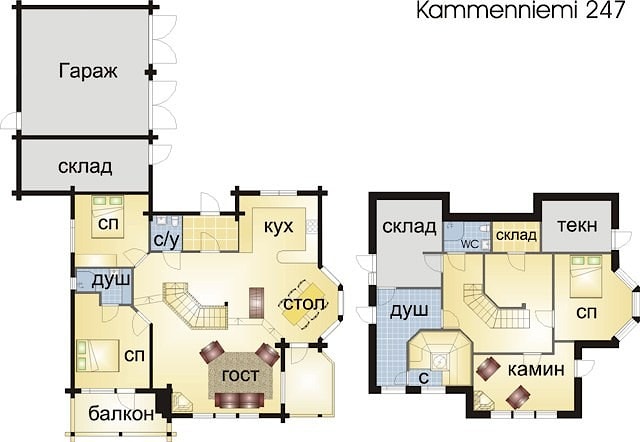 Floor plans of a 270 m² Kämmenniemi wooden house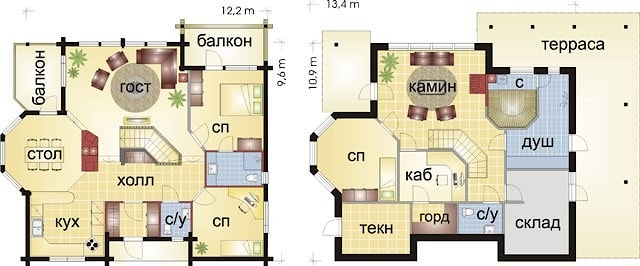 If you are interested in finnish Wooden House Kämmenniemi 200-270 m² , you may:
Call: