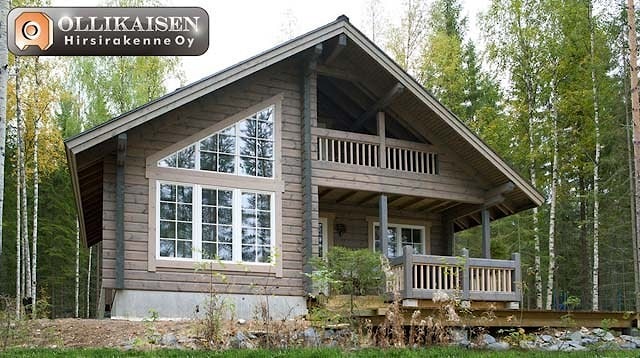 A wooden house that looks great in the woods.
The second light and high ceiling in the living room, kitchen, bedroom or two bedrooms, c / a and small utility rooms.
On the second floor - attic bedroom can be located. The project is presented in three versions - 76 meters, 77 meters and 84 meters.