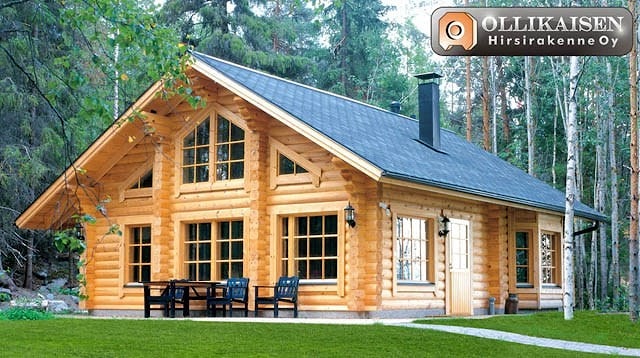 One of the most popular projects among Finnish houses Honka Hannunmaja is presented in three versions - 72 m², 82 m², 84 m².
The first house is a one-story building with high ceilings and a second light, a similar layout significantly expands the space.
The second and third version of the house has an attic floor.
The Hannunmaja house has one or two bedrooms, a sauna, a spacious living room and a kitchen-dining room can be located.
Plans for a one-story house Hannunmaja with an area of 72 meters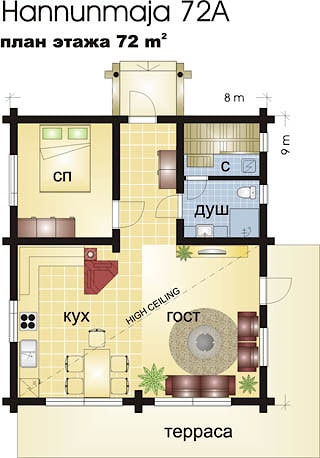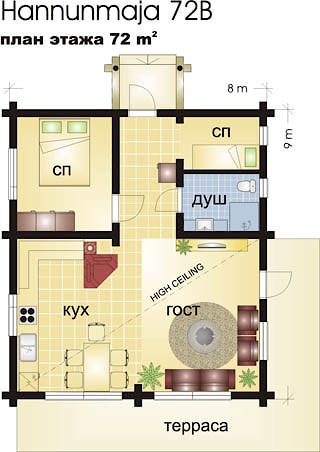 Plans for a 82-meter two-story house Honka Hannunmaja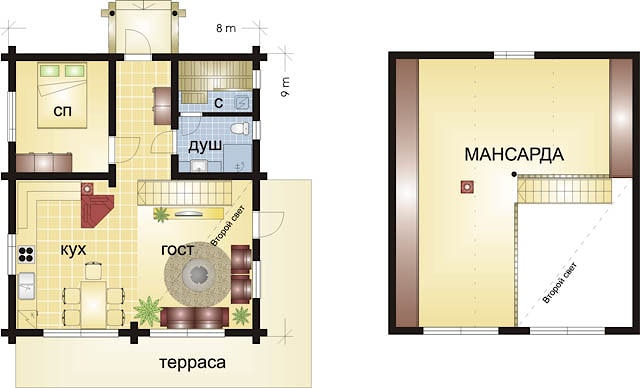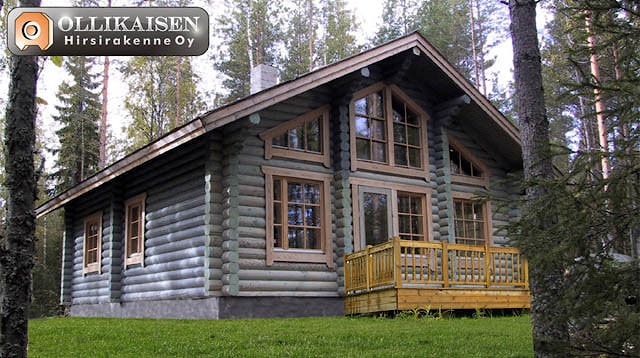 Plans for a 84-meter two-story house Honka Hannunmaja