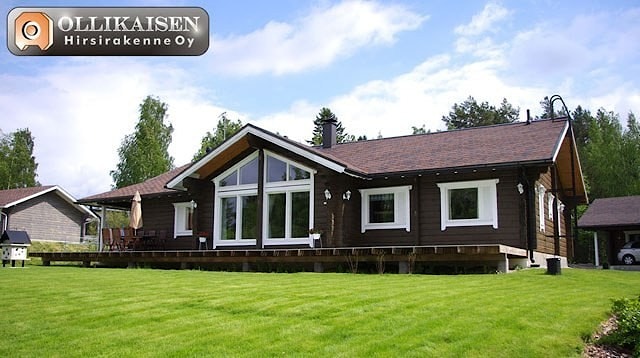 Wooden summer Finnish three bedroom house. The house is one-story, made of profiled timber of natural humidity or technical drying.
Perhaps the use of modern material - glued beams eliminating cracking and deformation during operation.
The floor plan also includes an office, a spacious living room, kitchen, two bathrooms, a terrace along the entire house. The area of the house Honka Viitapohja is 192 meters.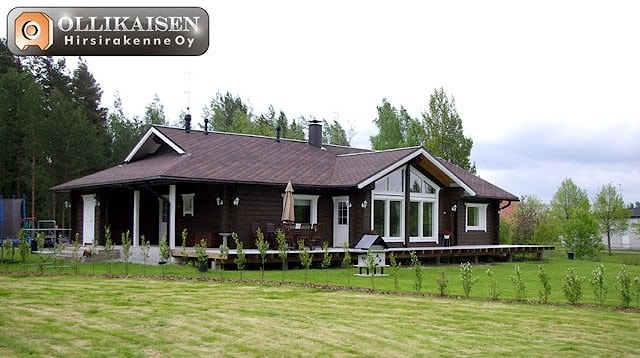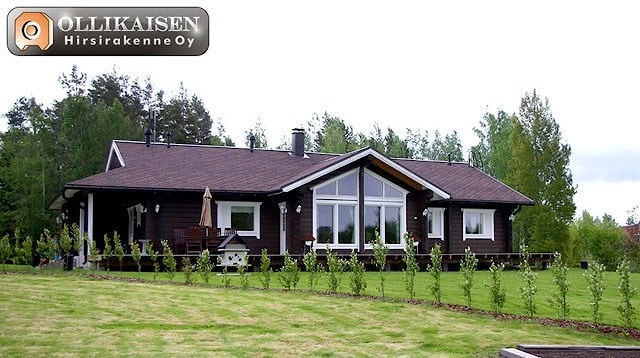 Floor Plans for a 192 m² Honka Viitapohja Wooden House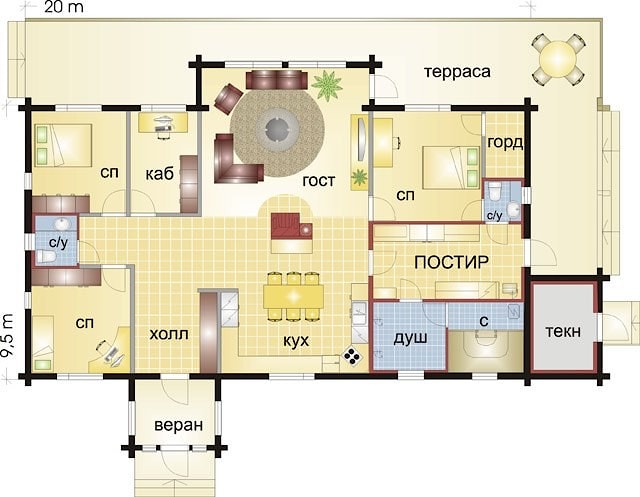 Pictures of the interior of the house Honka Viitapohja