Finnish wooden house Slope 211 m²
The modern Finnish house from glued beams is presented in 211 m² and 195 m².
High ground floor - two bedrooms, bathroom, living room with fireplace.
On the ground floor there is a spacious hall-living room, kitchen, dining room, bedroom, second light. Second floor - attic.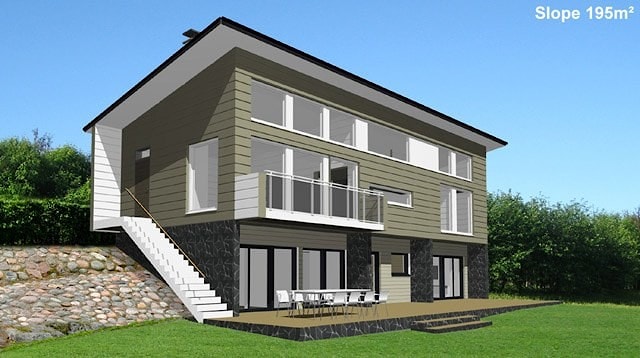 Plans for a wooden house Slope 195 m²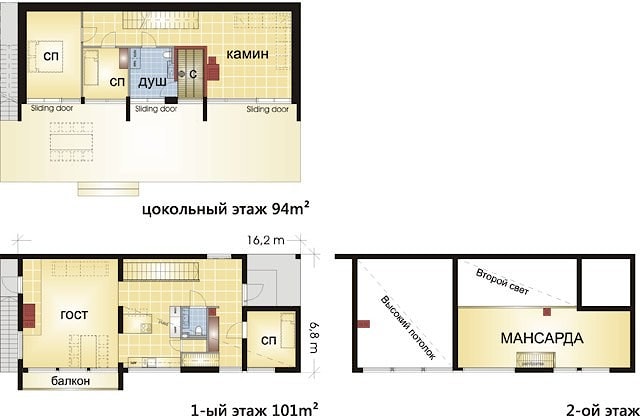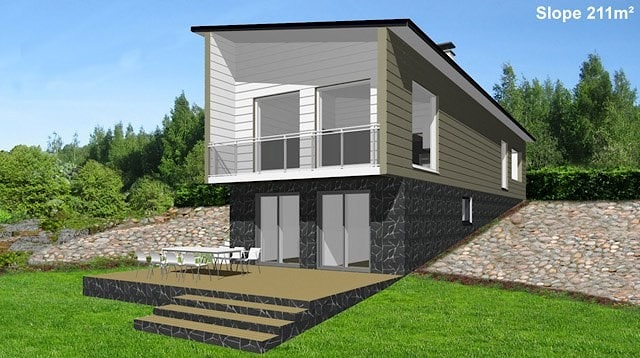 Plans for a wooden house Slope 211 m²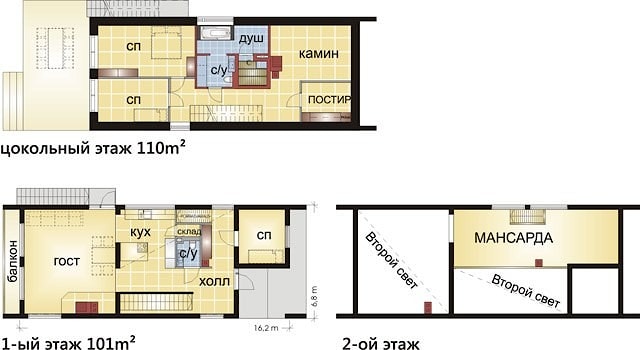 If you are interested in finnish wooden house Slope 211 m² , you may:
Call: