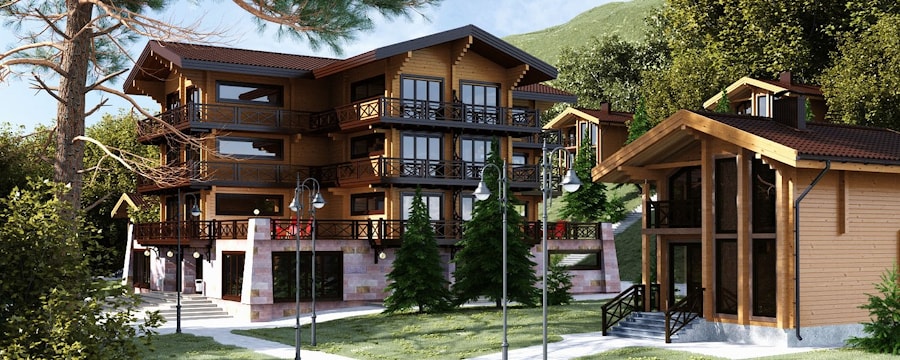 Nowadays, hotel business is actively developing. Those who promote it are interested in the hotels from wood. This material has one important quality - environmental friendliness, safety for human health and the environment. Wood has low thermal conductivity, so even in the bitter cold it's always warm inside a wooden house.
It should also be noted that wood, especially coniferous species, contributes to air purification. That's why in wooden houses and hotels there is a microclimate conducive to recovery human health.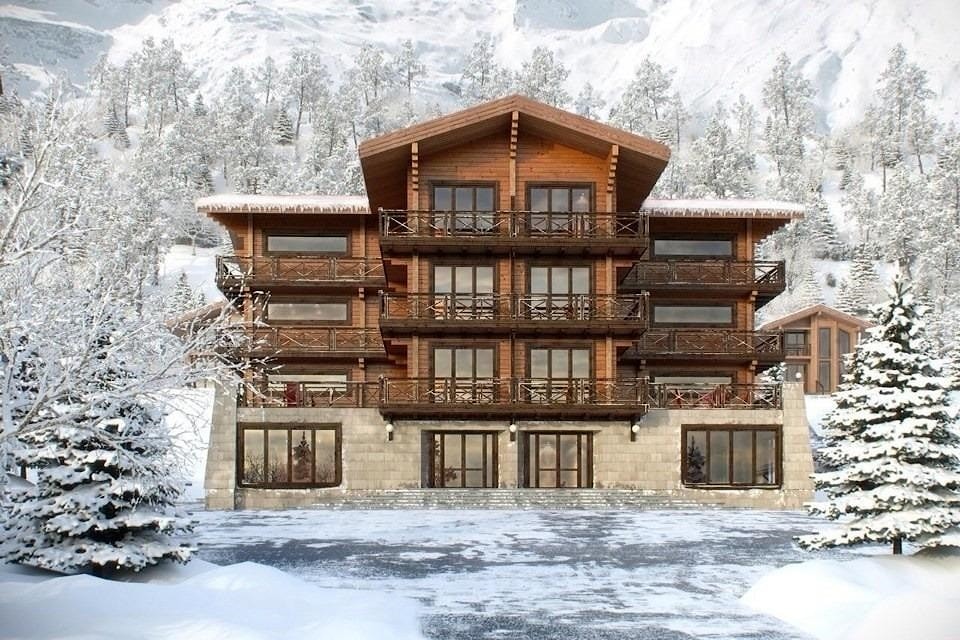 It's very expensive to organize a hotel business: you need to think about the area for construction; make design of the hotel, purchase building materials, invite construction workers, finishers and only after that you can begin to attract guests.
You may reduce these costs: the cost of wood is extremely low in comparison with other building materials of non-natural origin.
Thus, the hotel made from wood is the best option, which allows you to realize your business ideas and get the profit soon.
Our architects' special project: construction of Wooden Hotel in Georgia. The Hotel Complex consists of a wooden hotel with spacious wooden carved balconies with 13 small wooden guest houses all around it. The total area of ​​the hotel is more than 700 m2.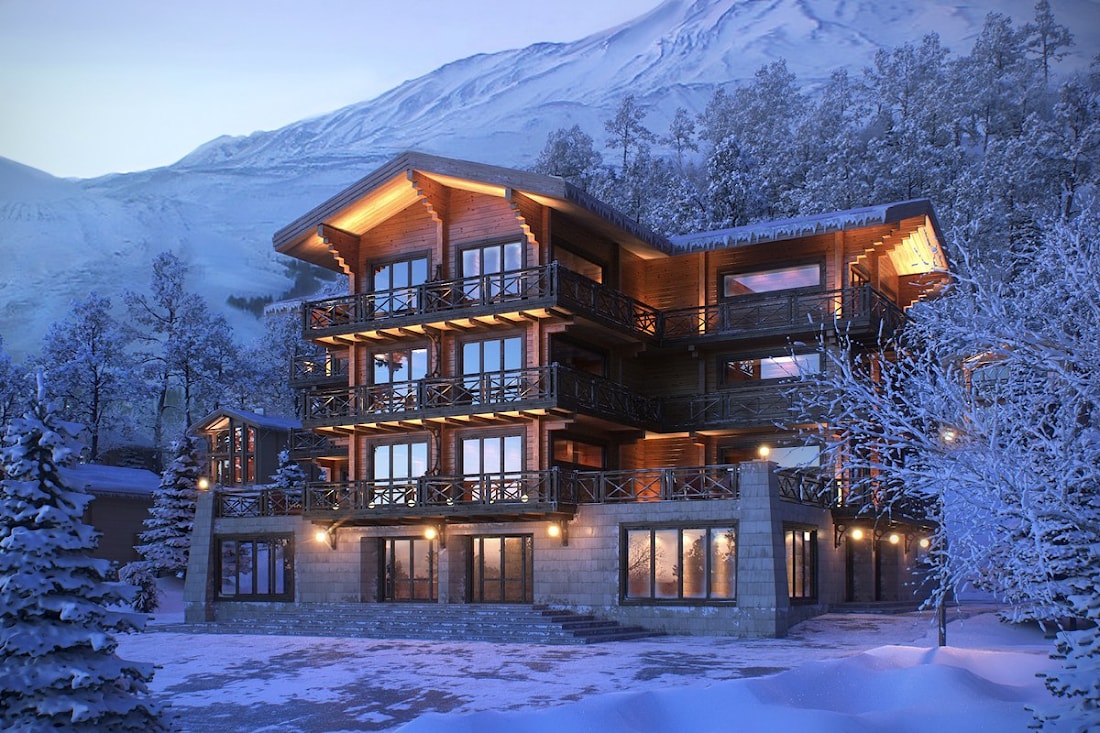 The hotel itself is a small island of comfort and warmth in the snow-covered and mountainous country of Georgia.
Our team brought to life the idea of ​​creating a complex that reflects the national spirit of Georgia and the originality: the national flag of Georgia became the cause of the red roofs of buildings, as well as the shape of the hotel's roof.
The walls are made from pine. May be variants from cedar or larch.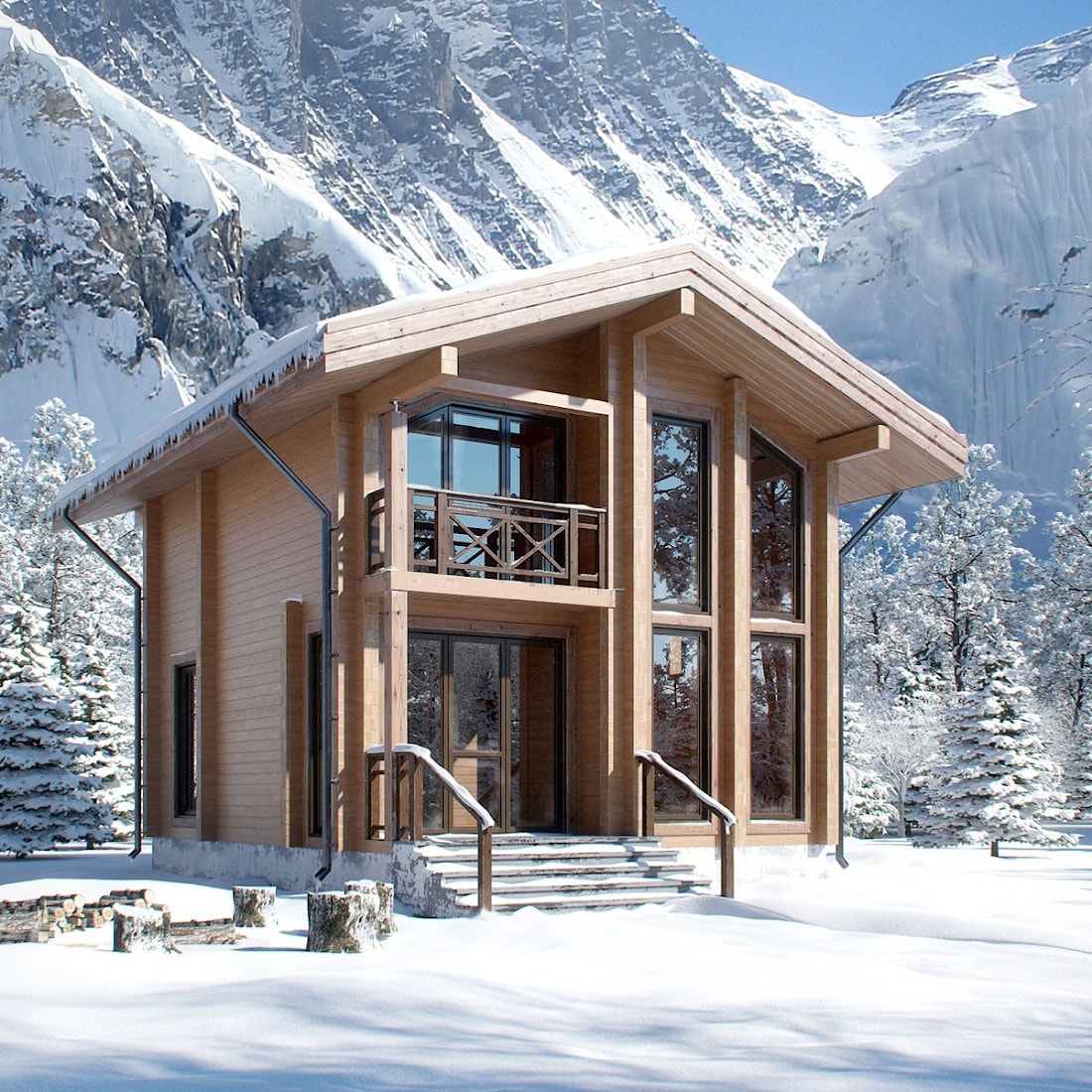 The project involves the construction of 13 houses on the project "Till", as well as the central building - administrative complex with separate hotel rooms. The main feature of these buildings is windows, which allow guests to admire the scenery from the comfort rooms. The walls of houses are made from glued laminated timber (if you want the wall material can be replaced by dried profiled timber or round logs).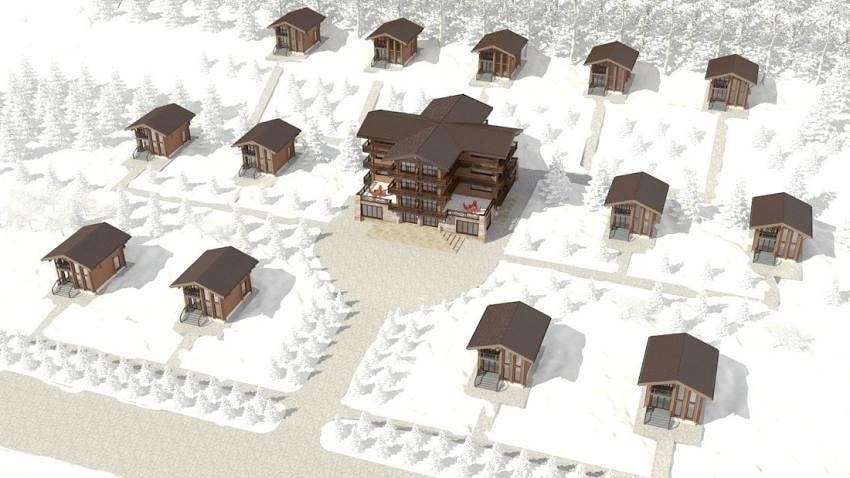 The total number of rooms: 24. The area of the ground floor is 454 sq.m. There's a large guest room, dining room, bar, billiards, fireplace. First floor - 212 sq.m. and 242 sq.m. of terraces: eight standard double rooms. Second floor - 212 sq.m. + 89 sq.m. of balconies: eight standard double rooms. On the fourth floor - 212 sq.m. + 89 sq.m. of terraces: also eight standard double rooms.
For sure, it's the best variant to stay for a weekend with family or just to have a peaceful rest outside the city.
This project of a Hotel Complex has been successfully implemented in the famous ski resort of Bakuriani in Georgia.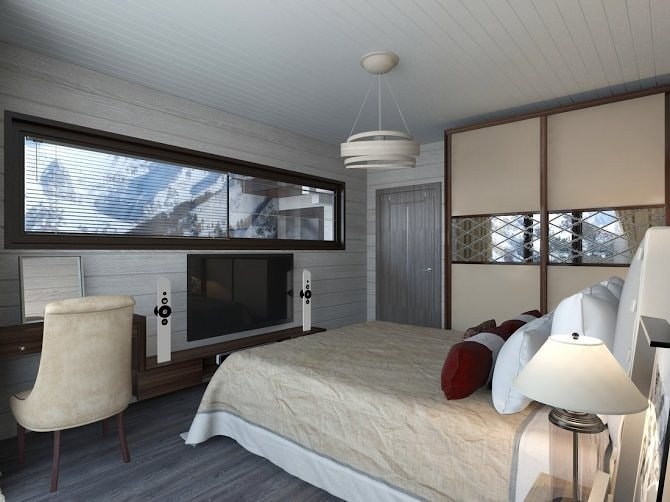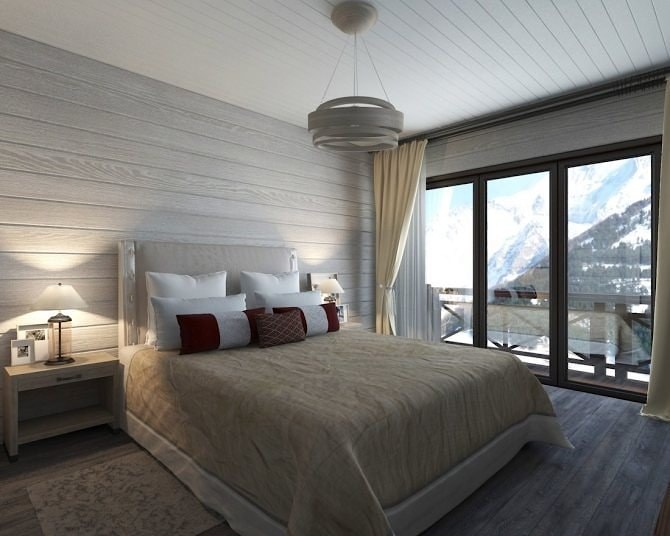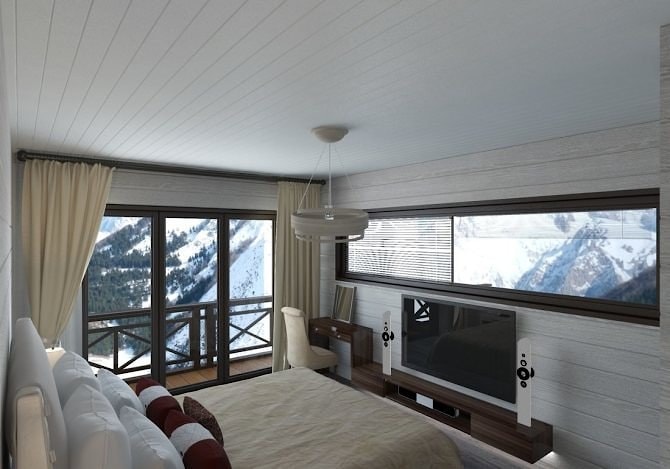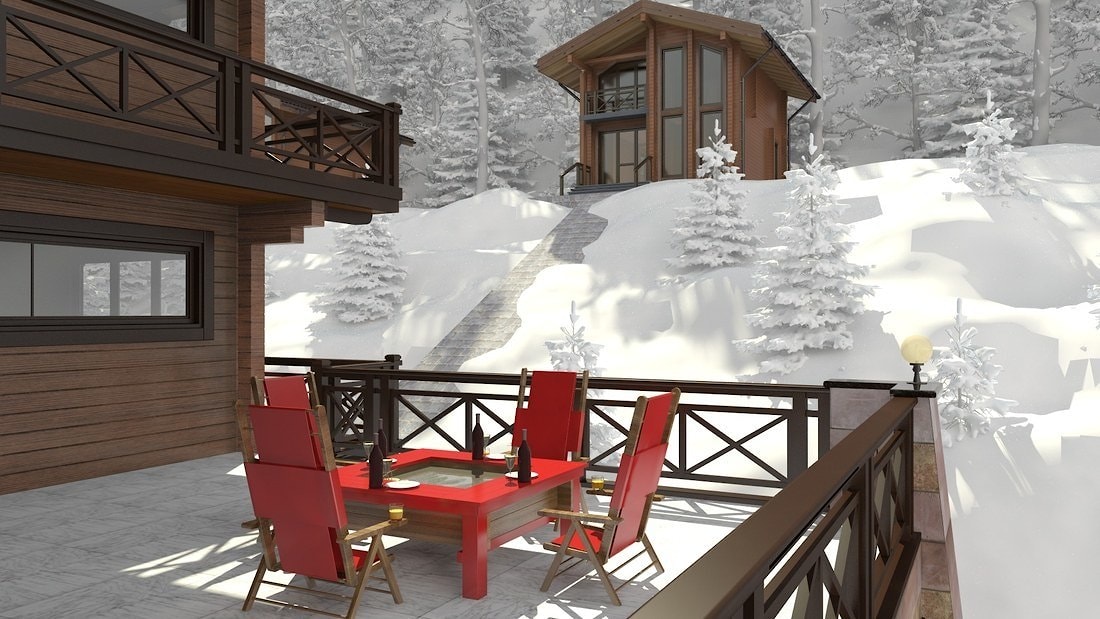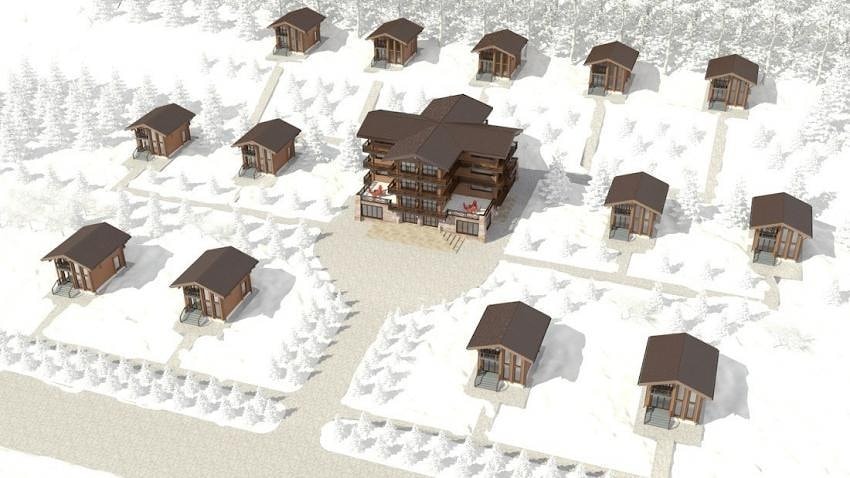 Look more:
You can see a video-review of this house "Mirage":
33