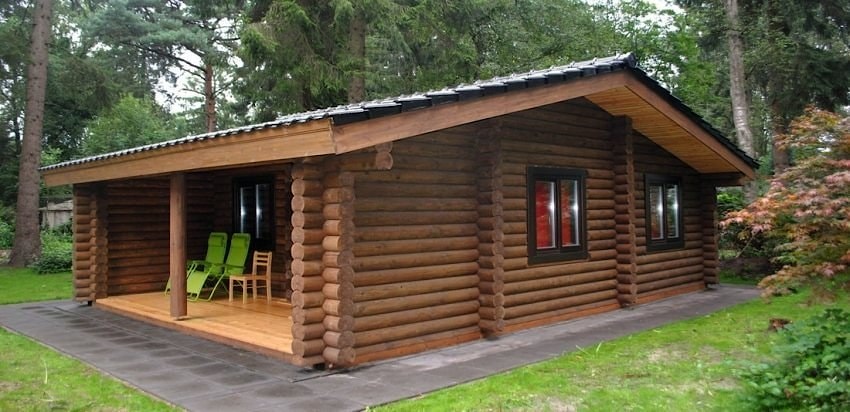 Wooden house assembly in Amsterdam suburb, Netherlands
The first house our team had assembled in the Netherlands, 70 km from Amsterdam. All work beginning from the unloading of transport and installation of basic wall construction of wooden house an area of ​​61.7 m2 occupied four days, underlining the professionalism of our workers.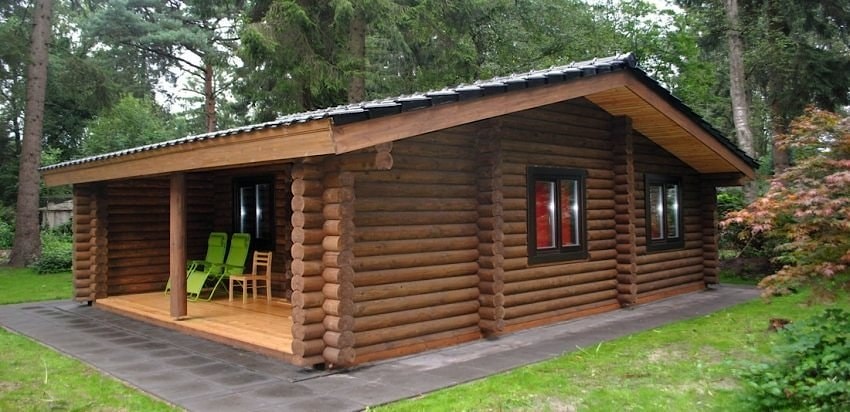 Assembly team encounters a car in Holland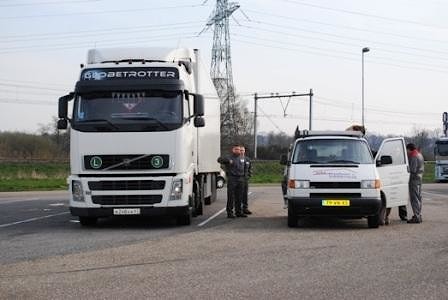 On the way to the object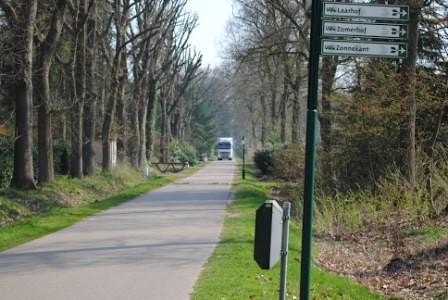 Machinery uploading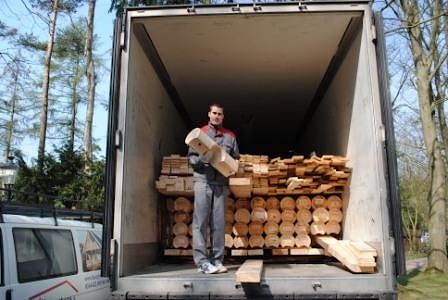 End of discharge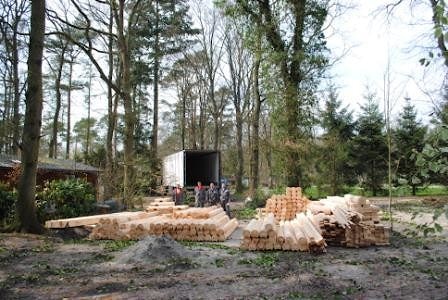 Preliminary discussion of a work plan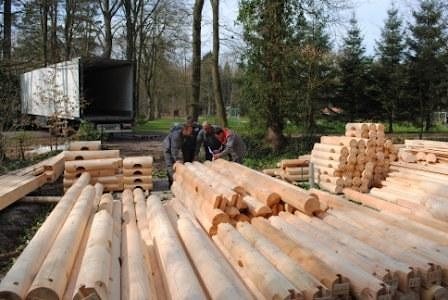 Installation of first raw of logs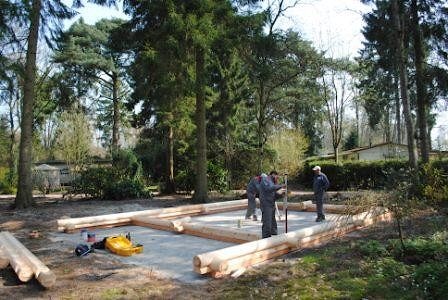 The assembly process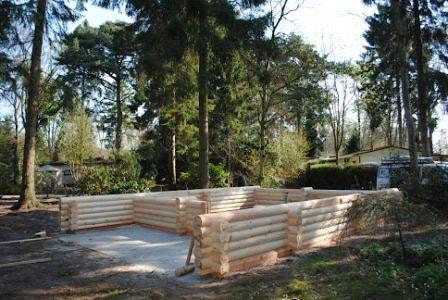 The assembly process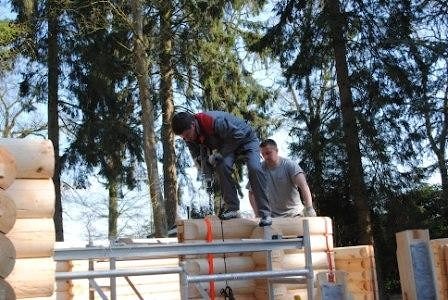 Installation of wall construction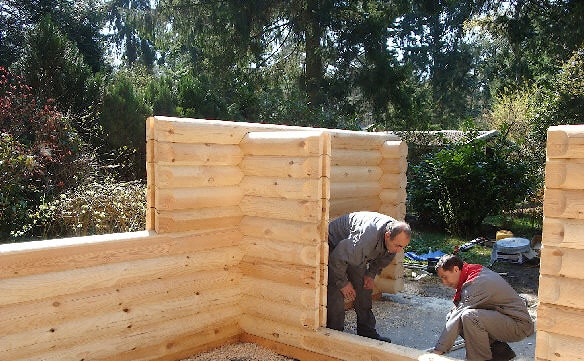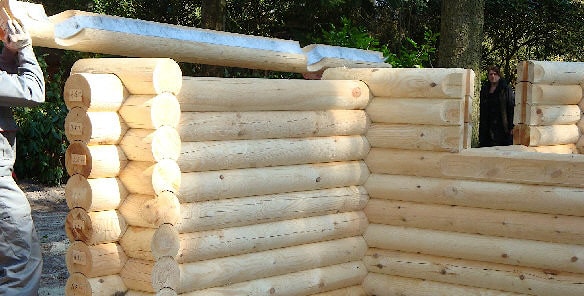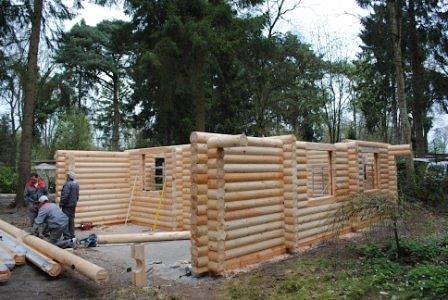 Installation of wall construction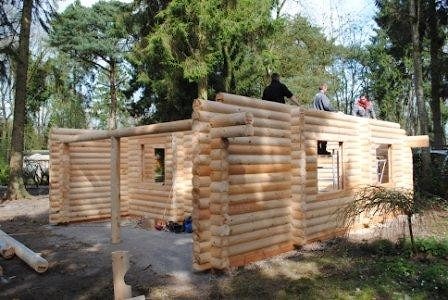 Assembling of walls is comleted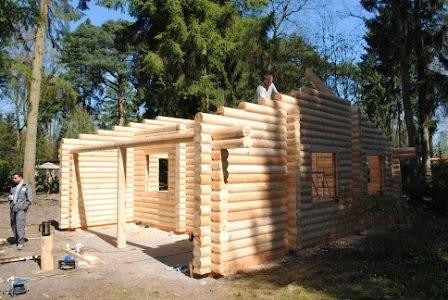 Front view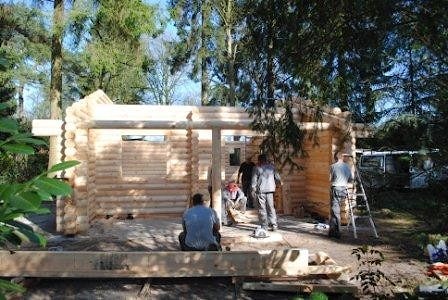 The fourth day of construction works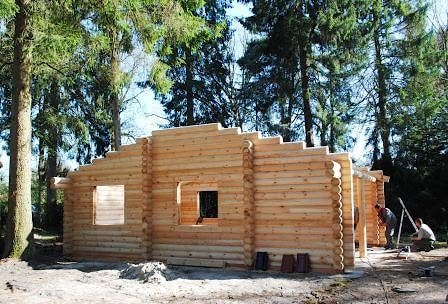 Roof system installation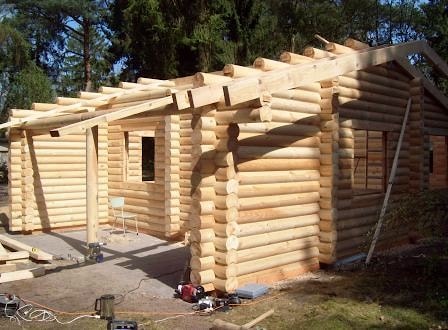 The lath installation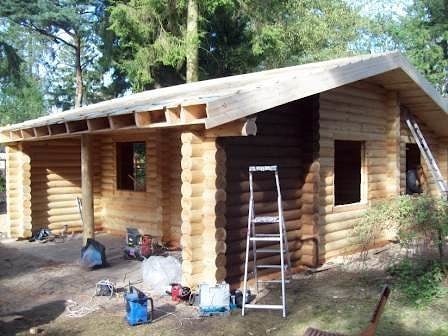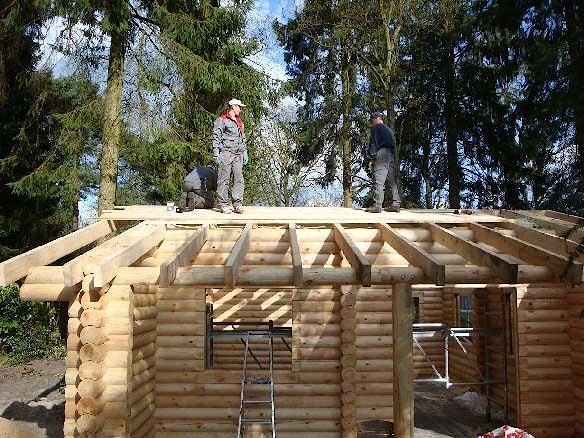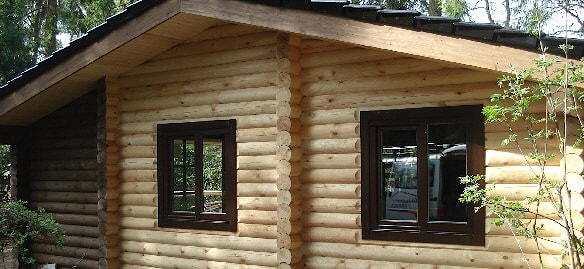 The process of painting the house. Ten days are gone since commencement of installation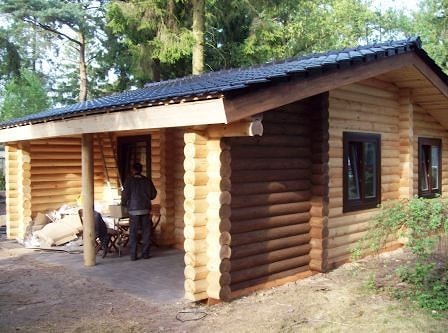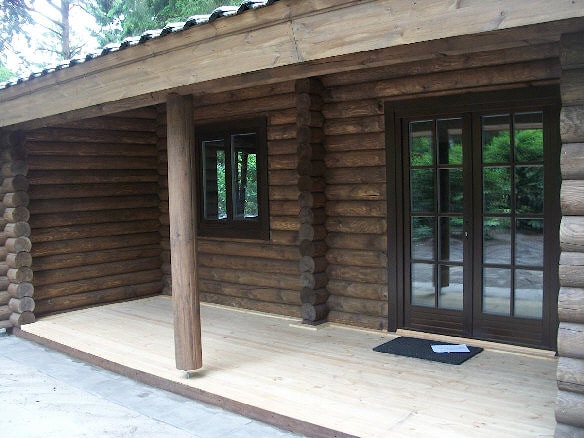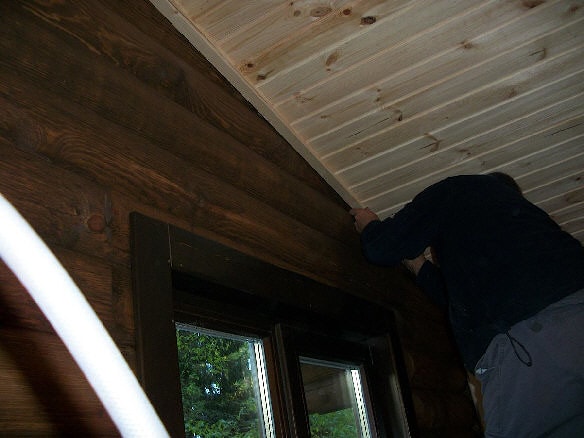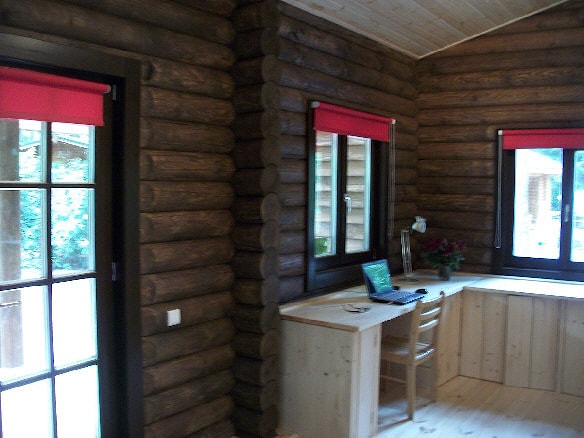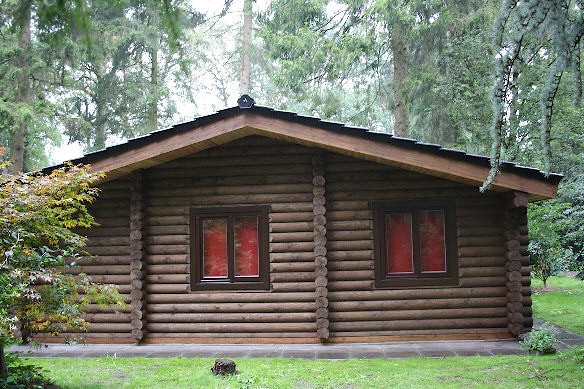 House is finished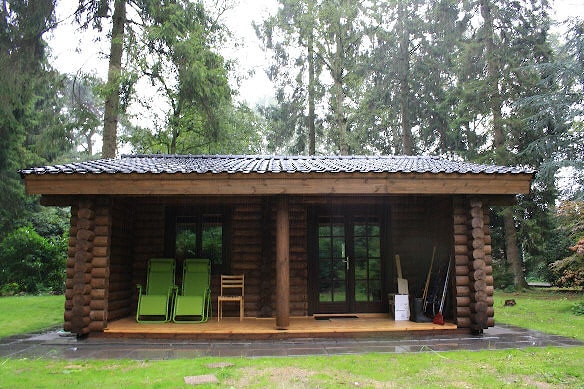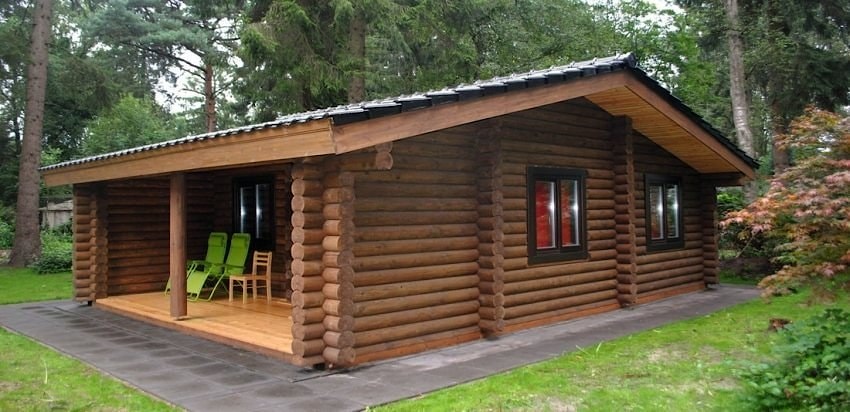 HOUSE LAYOUT:
The house includes one room with an area of 33.5 square meters, which can be divided at your discretion:
PROJECT DESCRIPTION:
The house design we propose does not pretend to create a family-type house. Rather, it is a hunting lodge or a summer house, where there is only one living room, but its area can easily accommodate a kitchen, dining room, bedroom and even a study - enviable versatility.
APPEARANCE:
The following materials were used in the design of the wooden house: Tikkuril paints for the walls and terraces, as well as natural anthracite-colored Roben ceramic tiles, which have earned the recognition of many generations of builders
Buy this house right now and install it in a picturesque corner so that you can visit it periodically to relax in the lap of nature. It is easy to feel unity with the environment: the forest rustling from the wind, the babbling river. It will be pleasant to return here after a tiring hike through the forests. This house will become your protection from bad weather, and maybe it will prompt you to write poetry or stories.
Turnkey construction of a wooden house in the Netherlands, project "Amsterdam". The first of two Dutch houses assembled by our team is located 70 km from Amsterdam. All work on unloading vehicles and installing the main wall structures of a wooden house made of rounded logs with an area of 61.7 m2 took four days, which emphasizes the professionalism of our workers.