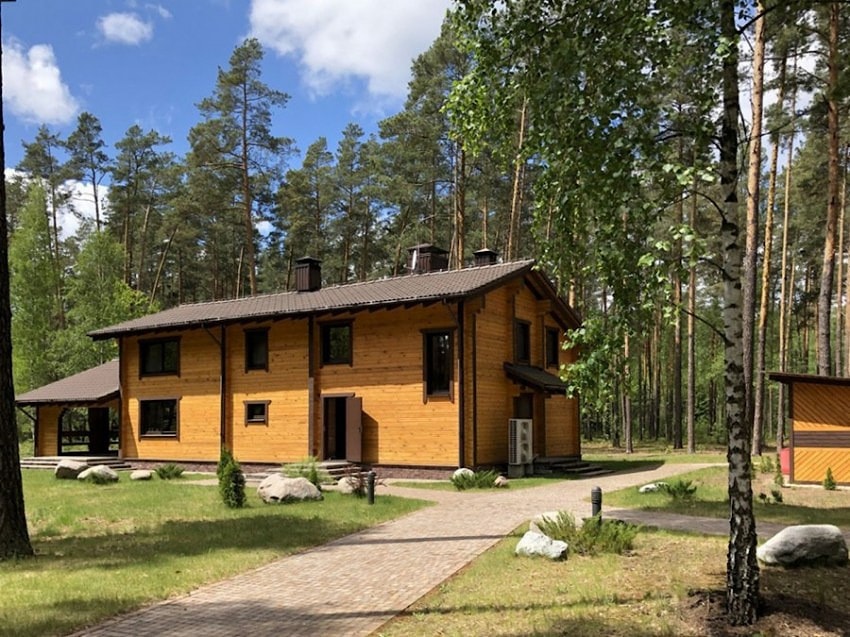 The concept of coliving in Minsk is new despite its popularity around the world. This is a new form for life and work - for someone a necessity, for someone - a way of life. Entrepreneurs from Minsk have turned this growing trend into a successful business.
Accommodation interview: Telegram @Darusija
What coliving looks like in Minsk:
Coliving has a simple definition - these are people united in a group, mostly not connected with each other or indirectly related (programmers, freelancers) living in one place. This is not a group of people in one apartment or several dozen people in one room. Coliving is in the middle.
Key ideas of Minsk coliving:
Coliving in Minsk is: cleanliness and participation in a joint life
Coaling in Minsk is: we cook food ourselves. Every week, prepares breakfast or lunch for everyone.
Coaling in Minsk is: happiness in activity, and the reward is relaxation with loved ones
Coliving in Minsk means: discovering ourselves, showing interesting practices and knowledge
Coliving in Minsk is: we express ourselves freely and accept others
Coaling, in Minsk, is: honest feedback with love is growth and the key to progress
Coliving in Minsk is: atmosphere, creating an environment for ourselves and others
Coaling in Minsk is: supporting your capabilities and talents
Coliving in Minsk is something like an incubator where smart and creative people live and interact. In coliving there is a common, large, comfortable room for work and a dining area. Due to the fact that the office and the house are in one place, there are many like-minded people in it, you can quickly progress, leaving your head in the project.
The goal of the creators is to gather talented people who will share experiences under one roof
Renting a room in coliving is relatively cheap for participants, which is why coliving is popular among people in search who want to switch.
To become a participant in coliving, you first need to get on the waiting list, for this you need to send an application for the opportunity to live there.
Why is coliving in Minsk better than renting one apartment for several people?
There are many people who want to live in coliving - especially among people who want to be part of something more than the personality of one person.
One of the main qualities of coliving is the comfort that this innovation offers.
"We are not trying to do who knows what, who knows where; we are rebuilding the city. This is how the modern generation likes to live, and, I think, how he likes to work "- this is a review of Ruslan, the founder of colliving in Minsk.
People who develop personally and professionally love coliving for a number of reasons. For example:
Coliving in Minsk - offers privacy, but only when needed. Colivings give you the opportunity to be alone with yourself and at the same time meet new people and share life experiences.
"Most of all, the participants of the coliving in Minsk like the fact that new friends appear. I used to spend all day in the office, then I came home to my family. I communicated only with my colleagues at work, "- a review of our permanent participant.
People who recently moved to Minsk at work, having seen the price of renting an apartment, decided to consider other housing options. As a result, we found coliving. Now they live in it with like-minded people.
Coliving in Minsk is peace of mind and the flexibility of life.
Modern people want to be flexible and be able to quickly change housing if their professional life changes. Long-term rent is not suitable for them, and in places with high demand for housing it is often difficult to find a short-term apartment.
The advantage of coliving in Minsk is that they are furnished, the price includes utilities, cleaning and toiletries.
Living in Minsk is home comfort: living in comfort is at home, and even though the main rooms are common for residents - toilets, a dining room, rest areas, laundries, each has its own personal living area.
In coliving, this is one of the advantages, people make professional and personal acquaintances, because it is very easy to talk to a person when you dine in the same room.
Coliving in Minsk holds events and workshops for networking and exchange of experience.
Until recently, coliving in Minsk was exotic, but now, for the most part, they owe their growth to entrepreneurs and are gradually starting to enter the market, including the hotel business.
A group of children launched a new brand: "Coaling in Minsk", which combines the best formats of hotels and hostels. "Coliving in Minsk" offers its clients "an unusual approach, good service and entertainment".
Since this year, Internet publications in Belarus (thanks to, among other things, self-isolation) have begun to talk often and in detail about the growing popularity of coliving, calling them a new format of life, a collective mind, a pioneer camp for adults.
Colivings and startups are becoming players in the business and giving people more space for less money, especially in large cities.
What do participants expect from Minsk coliving?
1. People are expected to prefer coliving for cohabitation - from five to twenty people - because they "want to communicate, but not too often."
2. Coliving in Minsk will develop under one more condition: single and couples without children will live in them.
3. Residents of Coliving also shared that they would like to share household chores among themselves - cleaning the premises, cooking.
4. Coaling is the payment of the general Internet, utilities.
5. In coliving, a sufficient amount of personal space is expected.
6. Neat, honest and attentive neighbors are one of the main desires in coliving.
7. In coliving, they want to establish rules by common vote and decide who to accept as new participants.
Benefits of living in Minsk coliving:
Coliving in Minsk means no trips to work: the distance from the bed to the workplace is equal to several meters. This is very energy and cost saving.
Coliving in Minsk is the cheapest solution. No need to pay for the apartment and for a place in coworking - now they are combined.
Coliving in Minsk is no opening hours. A strict schedule kills inspiration. In coliving, you can work at any time of the day or night.
Coaling in Minsk is travel: for remote employees who want to travel, co-living is "working resorts". You just have to pack your things and choose a new coliving until it's time to move.
Colivings continue to evolve. Someone in a strict style, someone is making progress in convenience. Choose coving that offers comfort, flexibility and focus on development. Choose transparent coliving - no additional fees or costs with clear rules.
In 2020, the project "Coliving in Minsk" started in Belarus, starting to search for suitable premises in Minsk, but in the end, due to the pandemic, the coliving was temporarily located in a small town of Telekhany in the west of Belarus, 250 km from Minsk, in order to support the regime self-isolation.