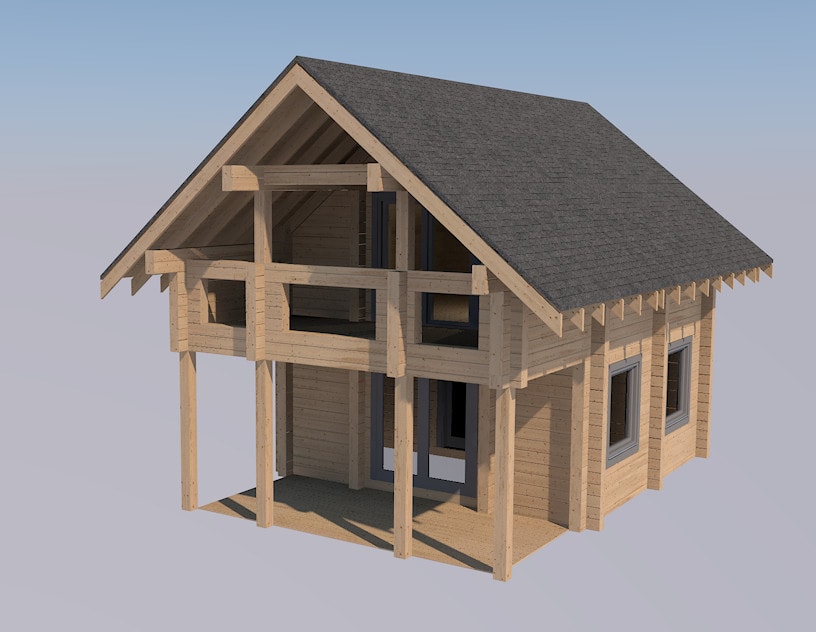 For sale a new, wooden house manufactured and ready for assembly
Two-storey wooden house from a bar.
Wall material: profiled timber of natural moisture.
Bar section: 180 by 180 mm.
Size: 5.4 x 8.1 meters
Area: 58.3 sq.
Facade: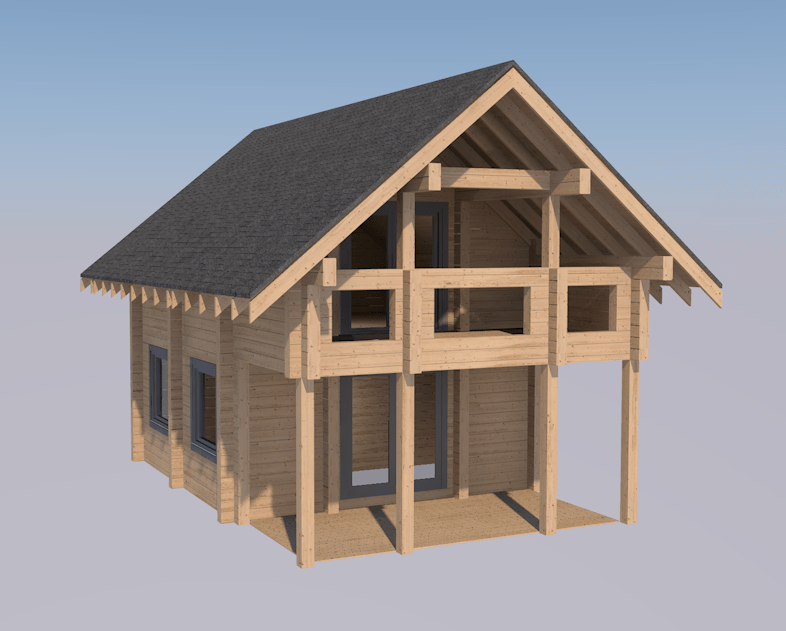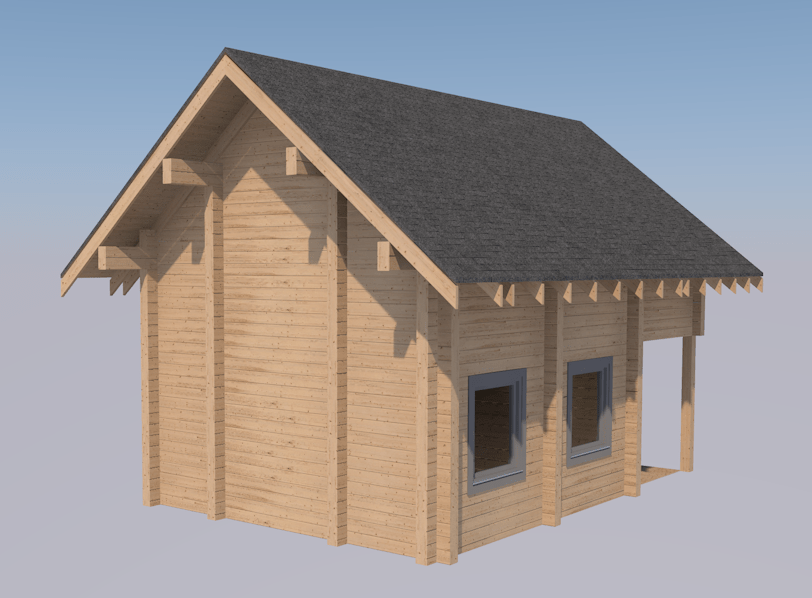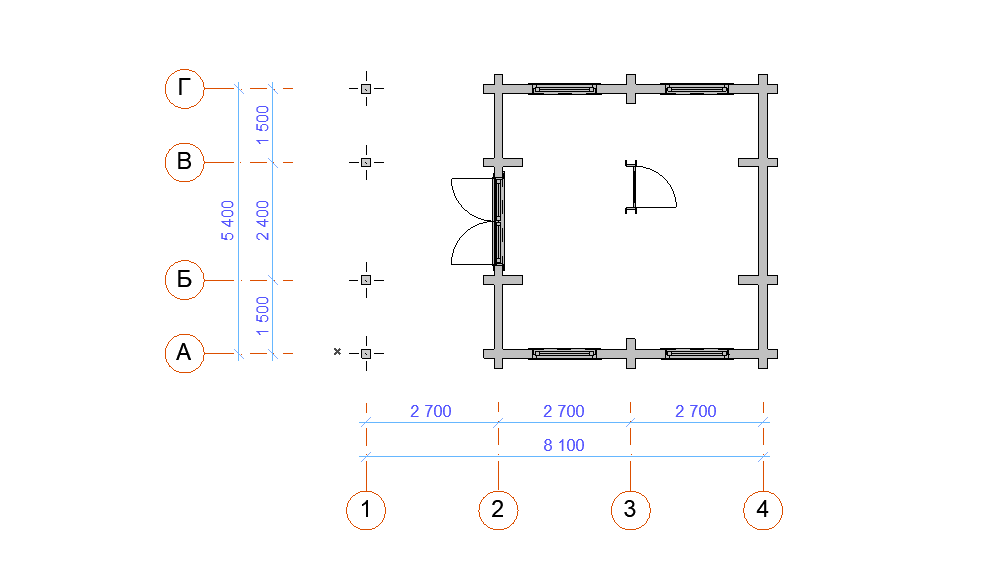 Sale of new, ready-made wooden houses and cottages from a reliable company, at a price from 25.000 €
Our company offers new, finished houses and cottages ready for construction in all regions of the country. You can request an up-to-date database of manufactured and ready-to-sell wooden houses from us by phone or e-mail specified in the "Contacts" section.
There are many technologies in modern housing construction. We offer new wooden houses ready for assembly according to classical technology, houses made of lumber, glued beams, logs. These are wooden houses made of materials of natural moisture and technical drying according to classical technology.
However, we have a number of new, ready-made wooden houses waiting for you at the production site.
We are ready to build for you a new turnkey wooden house according to your project or develop an individual project. Our work includes not only the construction of the facility, but also finishing work and landscaping. Turning to us, you end up with a ready-to-live, new comfortable and reliable wooden house!
Choose on the site, write or call, ask questions. Our experts will try to give you a comprehensive consultation.
How much does a new, ready-to-build wooden house cost?
It is very difficult to give a monosyllabic answer to the question "how much does a house cost?" - the reason lies in many factors that determine the final price of a house:
• location of a wooden house;
• applied materials and technologies;
• turnaround time;
• the required set of works;
• and much more.
Previously, the advantages of apartments in the city were developed infrastructure, proximity and accessibility of schools, kindergartens, hospitals, shops and shopping centers. But modern cottage settlements today imply a complete arrangement for a comfortable and convenient life.
The decision to buy a new, ready-made suburban wooden house or order the construction of a house is:
• ecologically clean place with unique natural landscapes;
• independence from communal structures;
• rest from the bustle of the city and a pleasant pastime in the open air;
• absence of neighbors "behind the wall" and absolute silence;
• large spacious garden area - for the barbecue area or for the vegetable garden;
• impressive living space compared to an ordinary city apartment;
• and the ability to increase the living space, as well as erect other buildings;
• sometimes your house by the lake or in an interesting place is an opportunity to earn money during the tourist season.
Do not wait for the weather by the sea, you can buy a new, ready-made, turnkey wooden house right now and enjoy the fresh air, favorable climate and your own home!