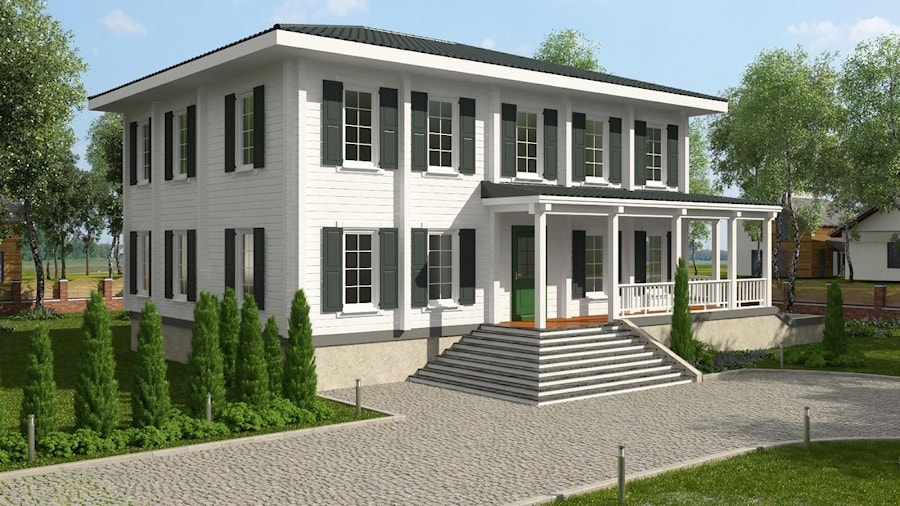 American-style wooden house "USA Kingspan" - beautifully designed, large-scale, but very stylish house made of glued laminated timber.
All the details are thought out and create an interesting architectural look. And glued laminated timber painted in this project white helped us realize all our ideas!
The first thing that stands out is the entrance to the house - a nice big porch with an elongated shape. On the other side of the house is a spacious terrace.
Even by appearance it is clear that this house design is made in an American style. The house is like those charming houses from Hollywood movies, when on the screen you see the life of wealthy people in respectable areas of New York and other cities. Our company Archiline Log Houses is ready to build the house "USA Kingspan" for you on a turnkey basis.
The house was built from glued laminated timber, which was processed by profiling. This process ensures a high density of joints and high thermal insulation properties of walls. The walls from the outside are painted with natural tones.
Total area of the house is 434.90 m². It has spacious living room, two bedrooms, three rooms, a room for private office, four bathrooms, kitchen and other technical facilities. Terrace along the house extends its functionality. A large number of windows illuminate the interior of the house.
On the first floor there is a whole set of rooms. On the left side, there are two amazing bedrooms. Lobby smoothly flows into the living room with dining area. The kitchen complements the layout of the ground floor; it is conveniently located near the dining room.
The second floor has three bedrooms, one of which is aligned with the cabinet. Due to the abundance of bedrooms, one of them can be used for other purposes: for example, you can make a playroom for children.
This is real wooden palace, which is suitable for saying "My home is my castle".
Such stylish wooden mansions as "USA Kingspan" are the pride of our company Archiline Ltd.
Look more:
Description
American-style wooden home "USA Kingspan"
Number of rooms
6
Living area
160,93 sq. m.
Total area
434,90 sq. m.
Roof area
282,07 sq. m.
Ground floor area
148,81 sq. m.
First floor area
127,24 sq. m.
Wall kit
152,23 cubic meters
Price for this wooden house *
Please contact us to find out the price of this wooden house in your region
* Prices depend on selected construction materials: rounded log, profiled timber or glued laminated timber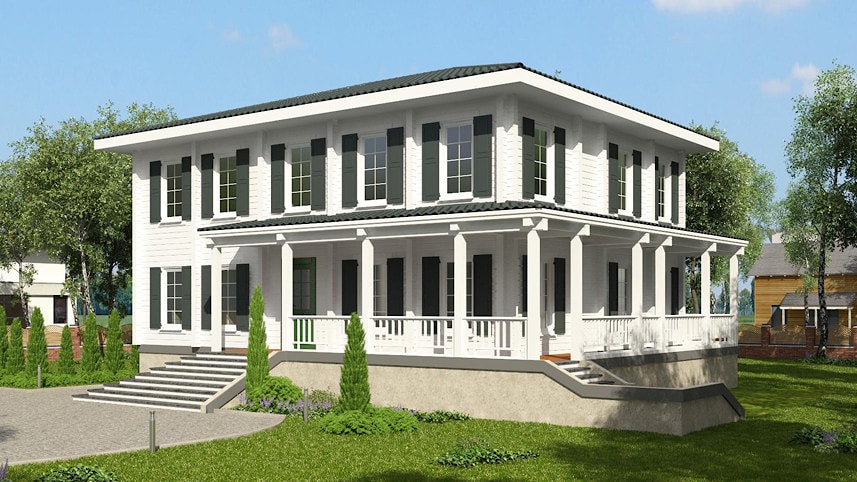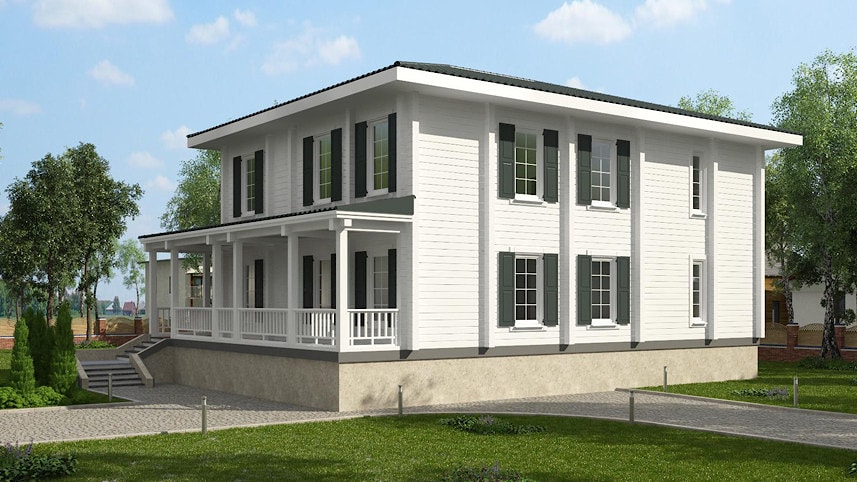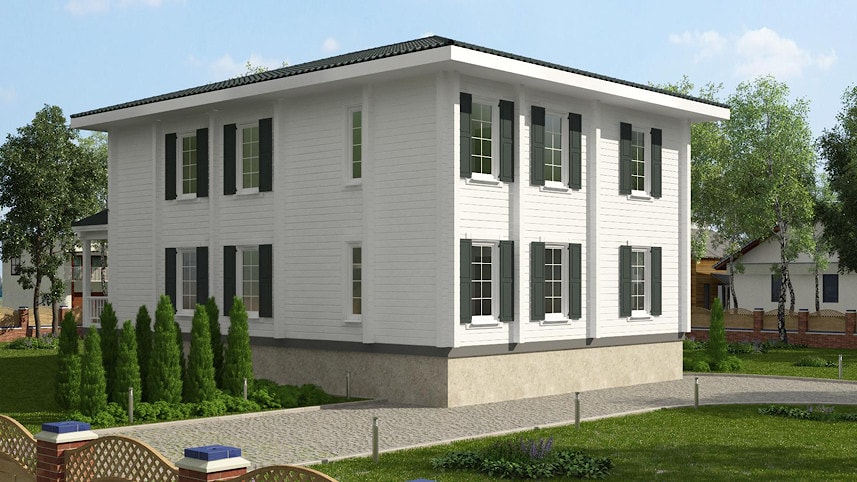 And this is how the interior of the house looks like. The first floor: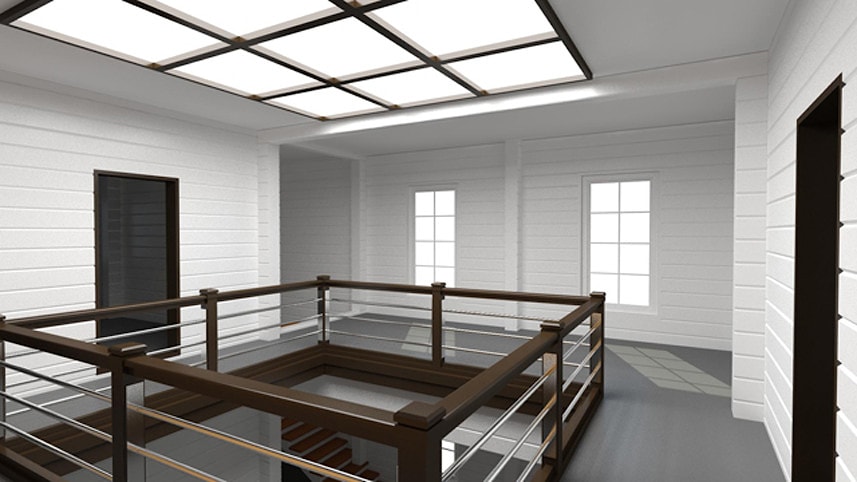 The ground floor: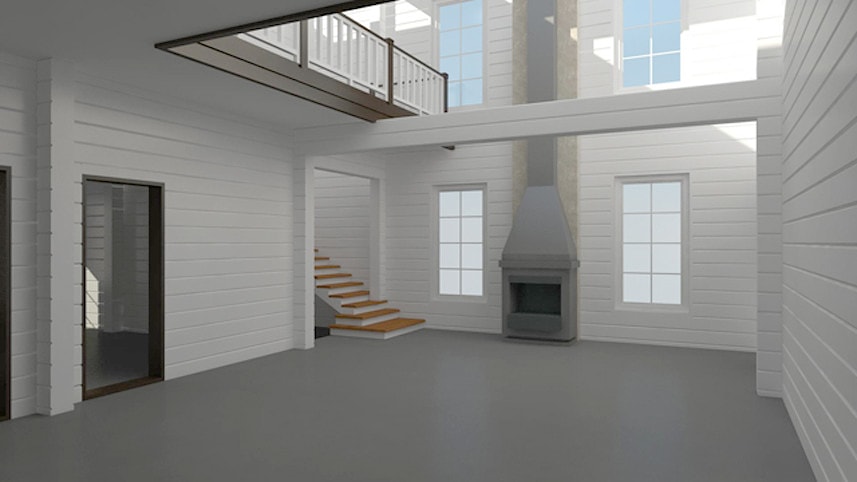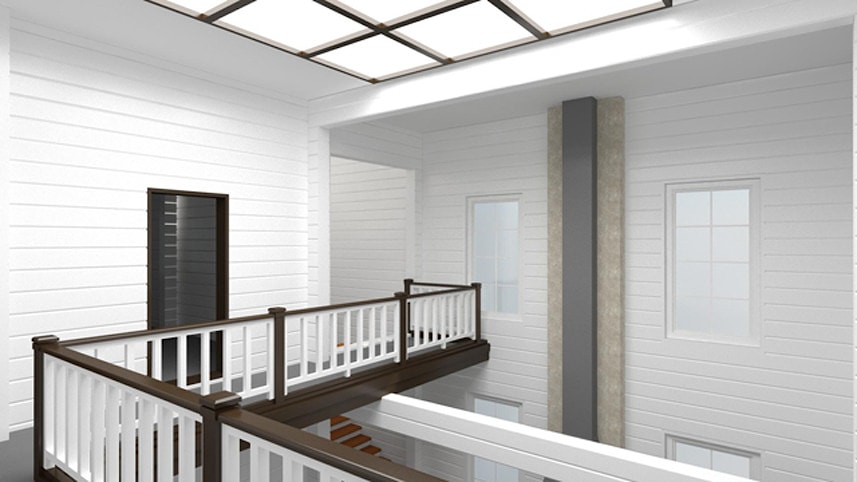 First floor layout: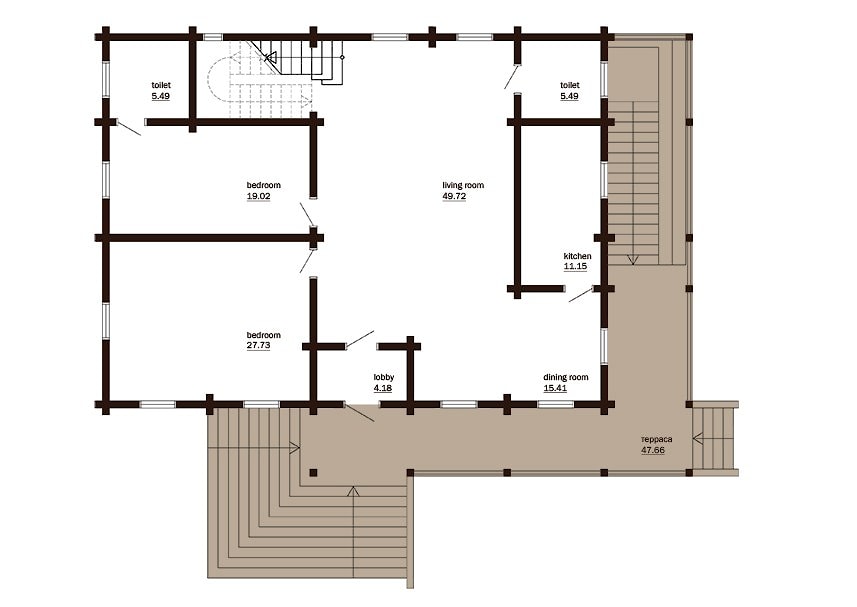 Second floor layout: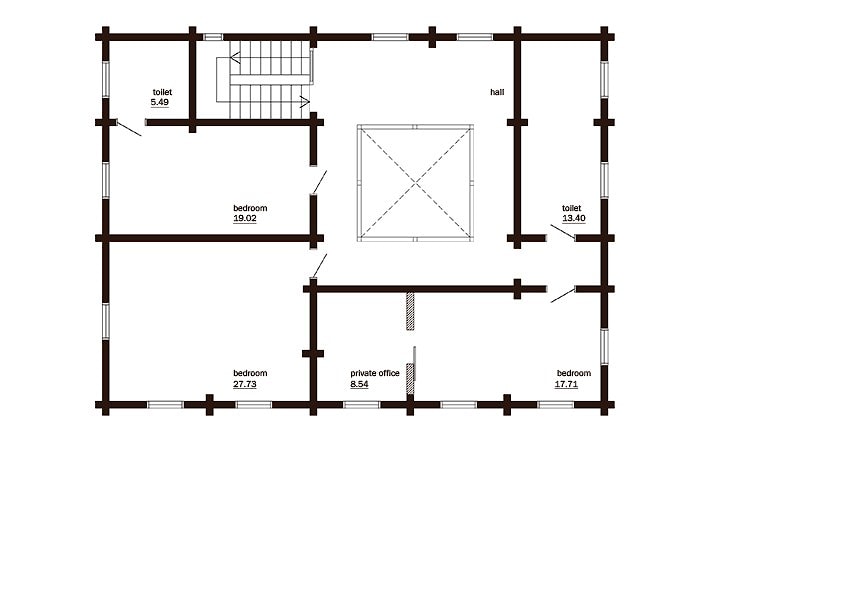 Look more: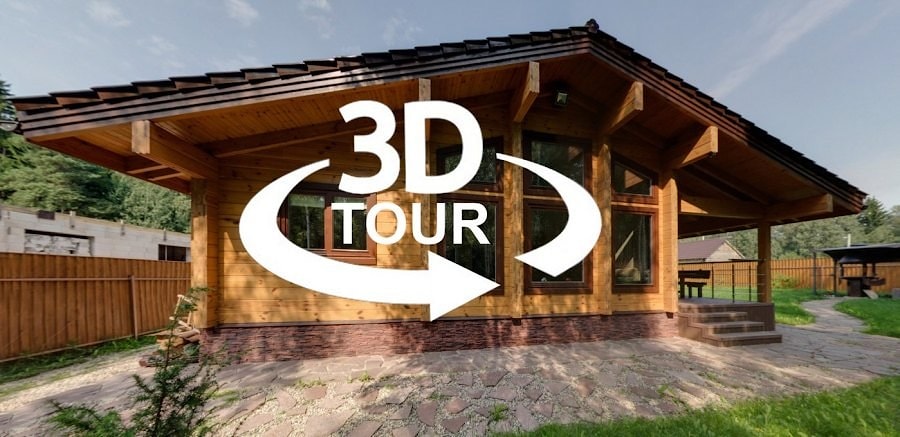 27