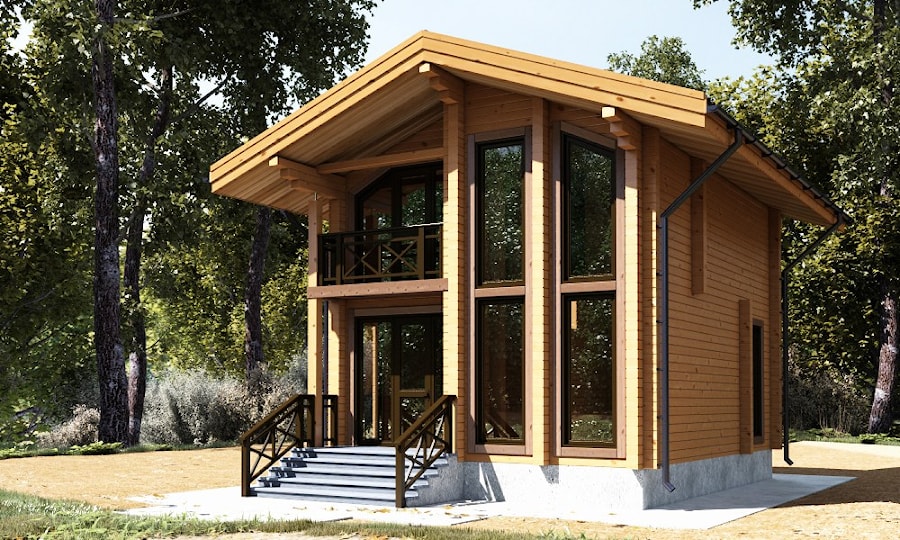 Most people around the world live in small flats that are similar to each other, but if there is an opportunity to live in a house – of course we will choose it instead of flat. Flats lack the space for expression of our ideas and creative thoughts; you can't do much living in a flat. But things differ ones you move in a house: you can do whatever you like to change it.
This modular home was built from
glued laminated timber
; its area is 84 m2. There are two floors here: on the first floor there are two bedrooms to rest in, common rooms are on the ground floor. So you can have a chance to be alone when it's needed but when you want to share your emotions you can go downstairs.
Simple, but stylish design of this house from timber was developed by professional architects of Archiline Log Houses.
It can be an ideal place for a live in: a spacious and light living-room with some sofas, armchairs and a chimney will make it maximally comfortable.
Many men are born with the necessity to build a wooden house with their own hands, this is their inner need. That's why, if you have such a desire, you can implement it in the project of a wooden house "Till" made of glued laminated timber.
Our company Archiline Log Houses will provide you not only with a ready-made kit of a house, but also with the instructions with detailed description of the assembling process.
During the construction process you will learn a lot about the construction of wooden houses, their operational capabilities. By selecting "Till" you can be confident in the question of the integrity of the house, its durability and other characteristics. In addition, this is a nice way to save money.
This is a unique opportunity for you to build a cozy and spacious wooden house for your family without spending a lot of money on it. Buy a kit of a modular home "Till"! Believe in yourself and your opportunities!
House made from glued laminated timber "Till" will fit perfectly into surroundings - urban or rural, flat or mountainous. This wall material has a number of properties: in winter it does not let the cold come inside, maintaining the warmth and comfort; in summer walls from glulam remain a reliable barrier to the hot air. That is why houses from glued laminated timber are in a great demand in the market of such countries as Russia, Belarus, Ukraine, Kazakhstan, Georgia and others.
84 square meters is the total area of the modular home ​​"Till". This house is designed in accordance with modern trends, which have been formed in wooden housing construction and interior design. Our architects tried to make rooms visually larger than they really are. This was achieved through the large windows, the total area of which is ​​22 sq. m. "Spacious and bright," that's what the owners of the house say, when they are asked about their new home.
Pay attention to the design of the house "Till". And our specialists will help you to stand out and become an owner of this charming house!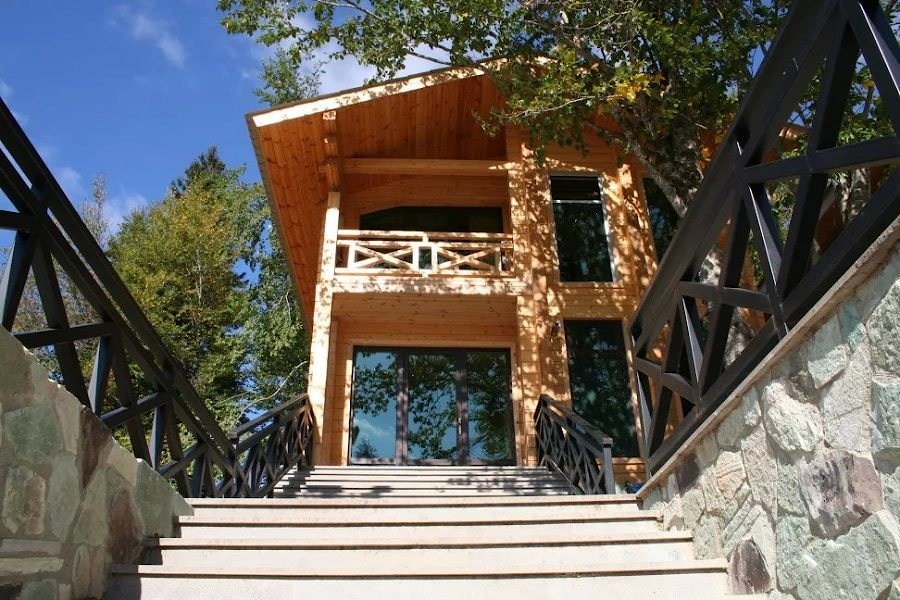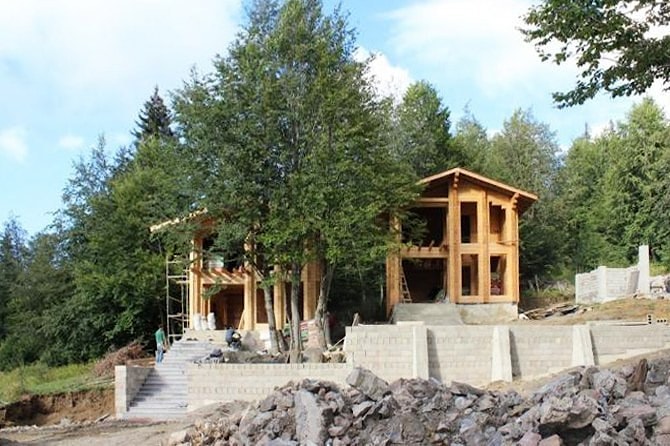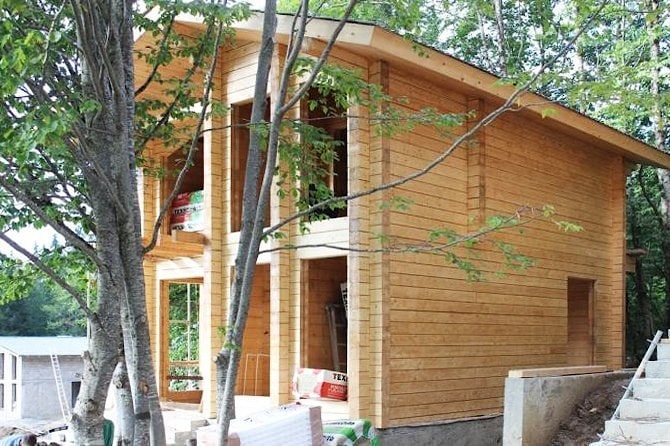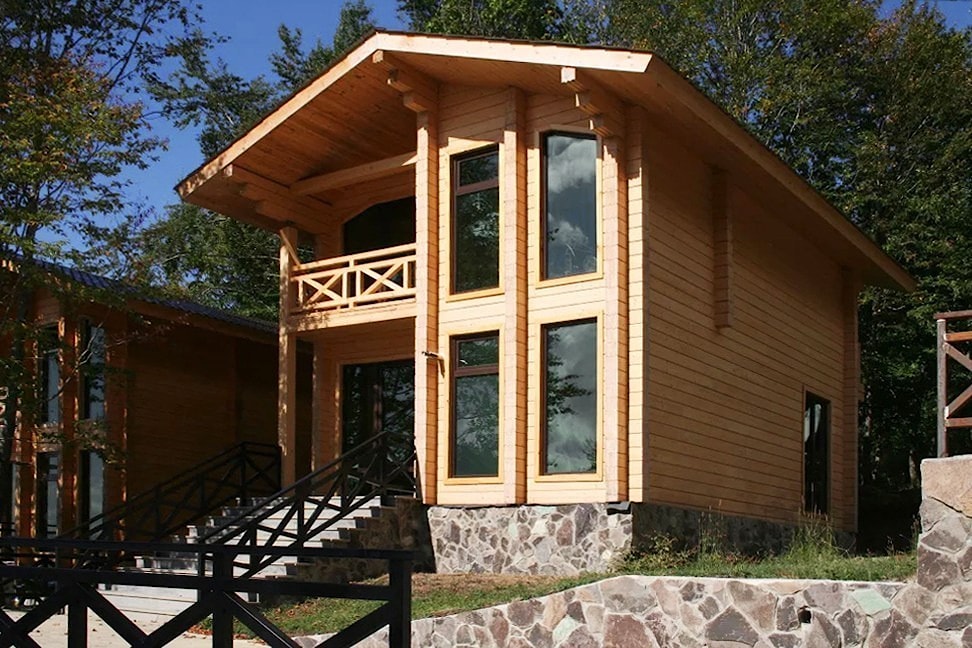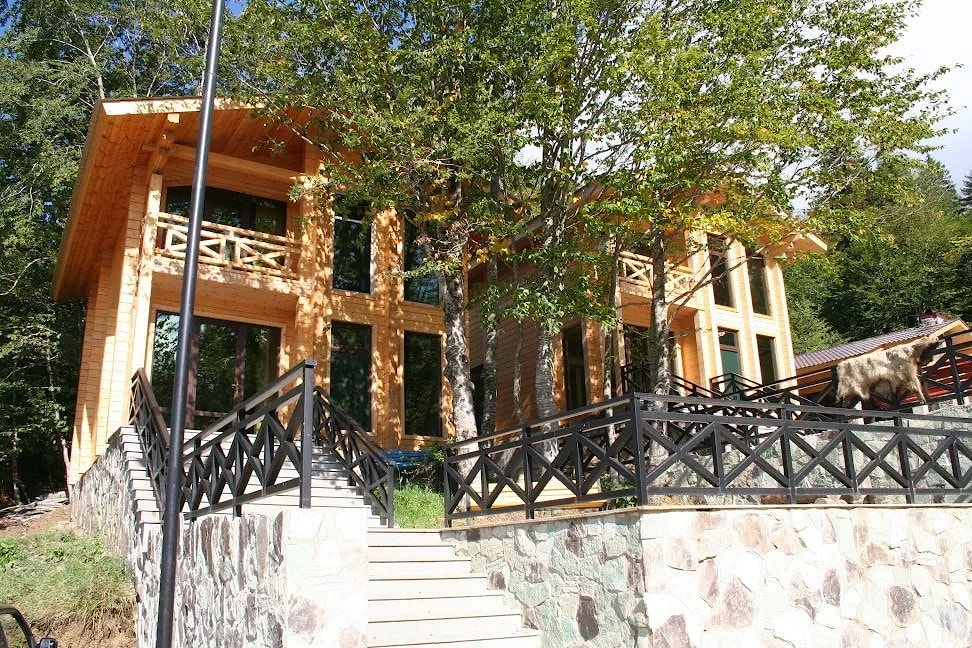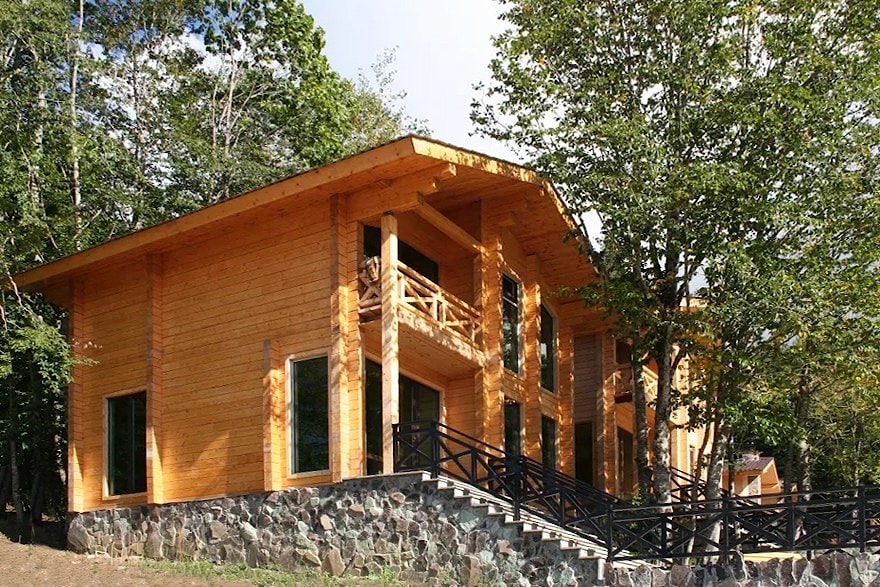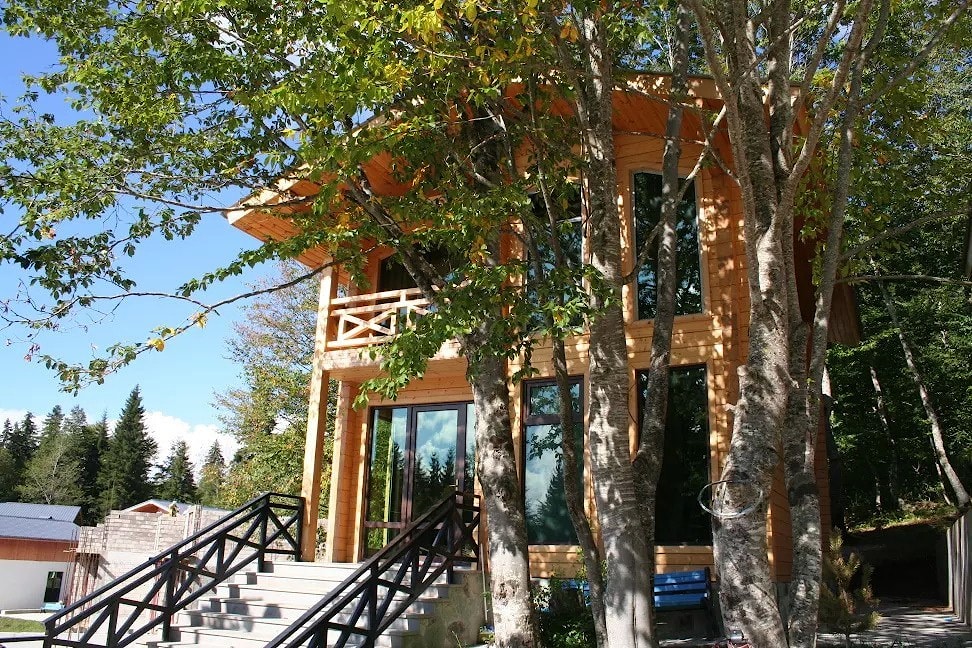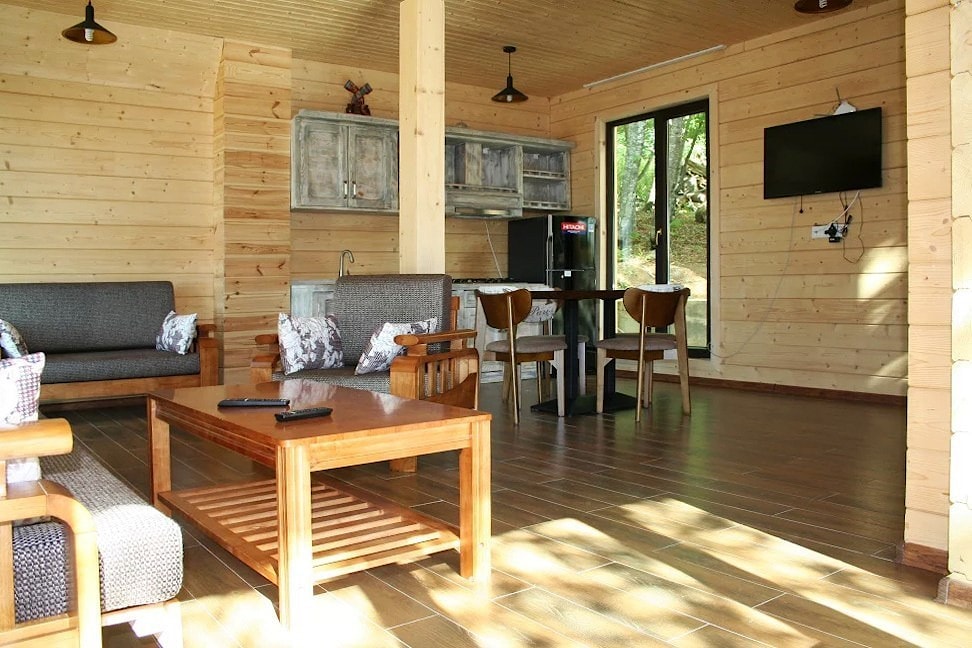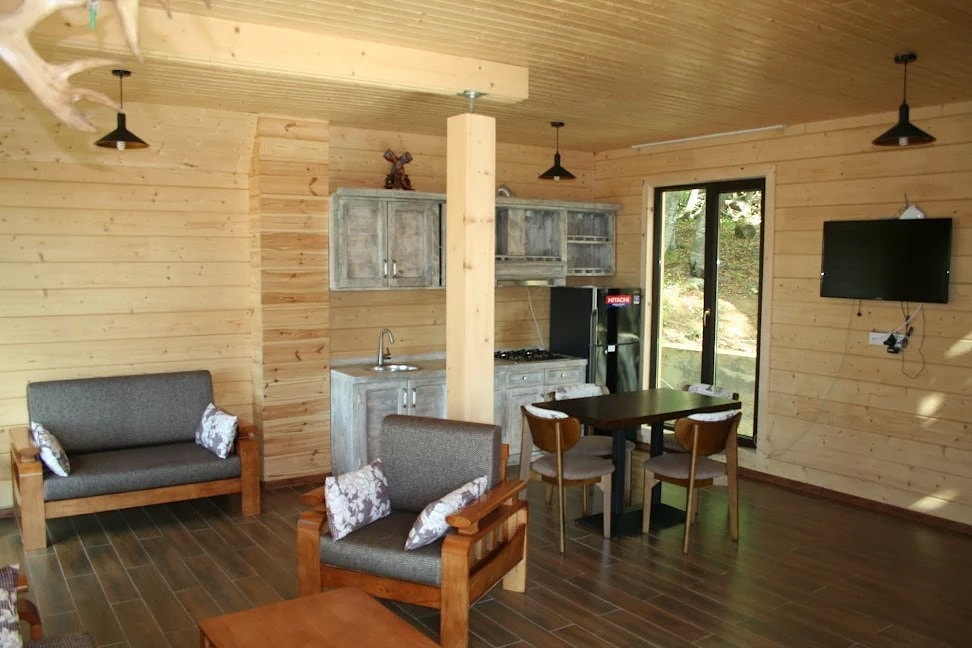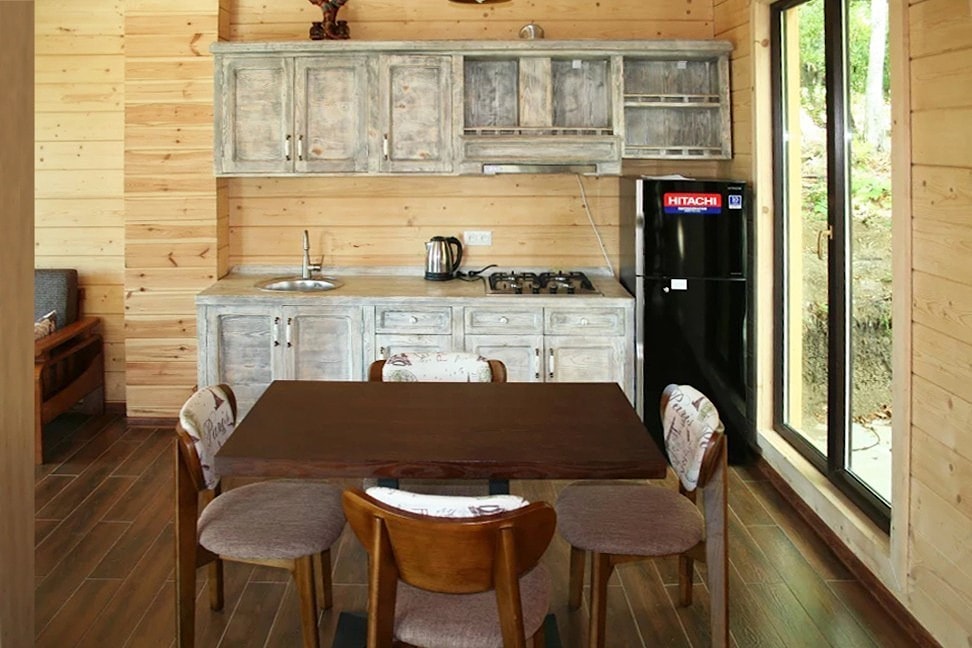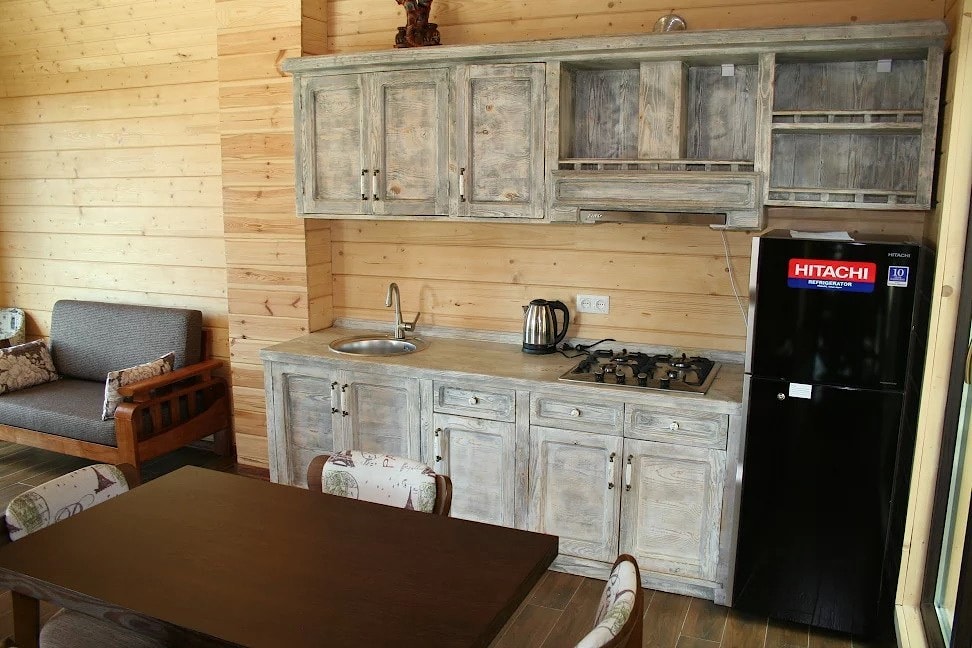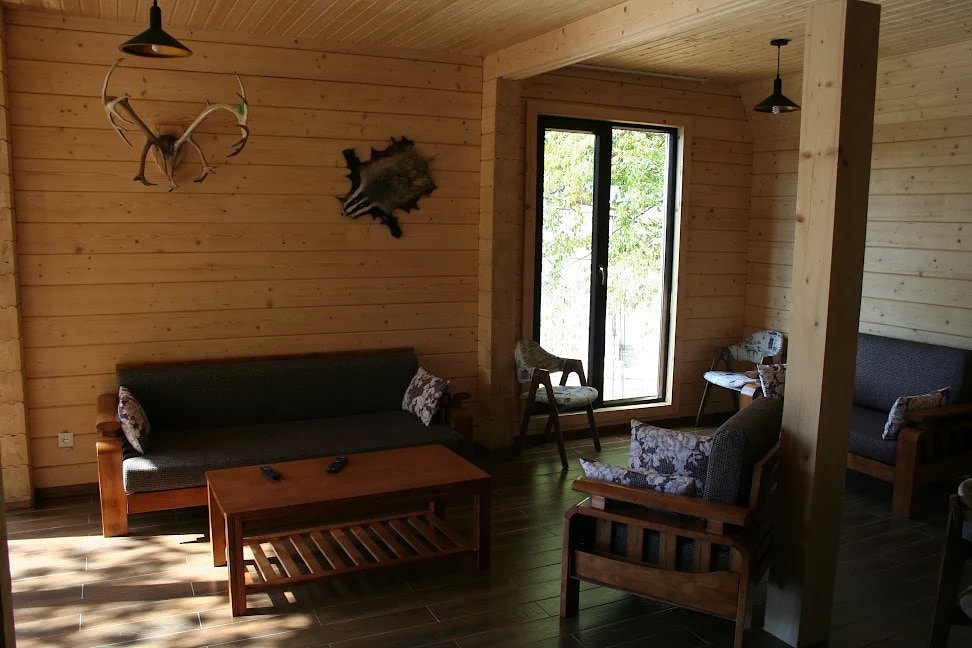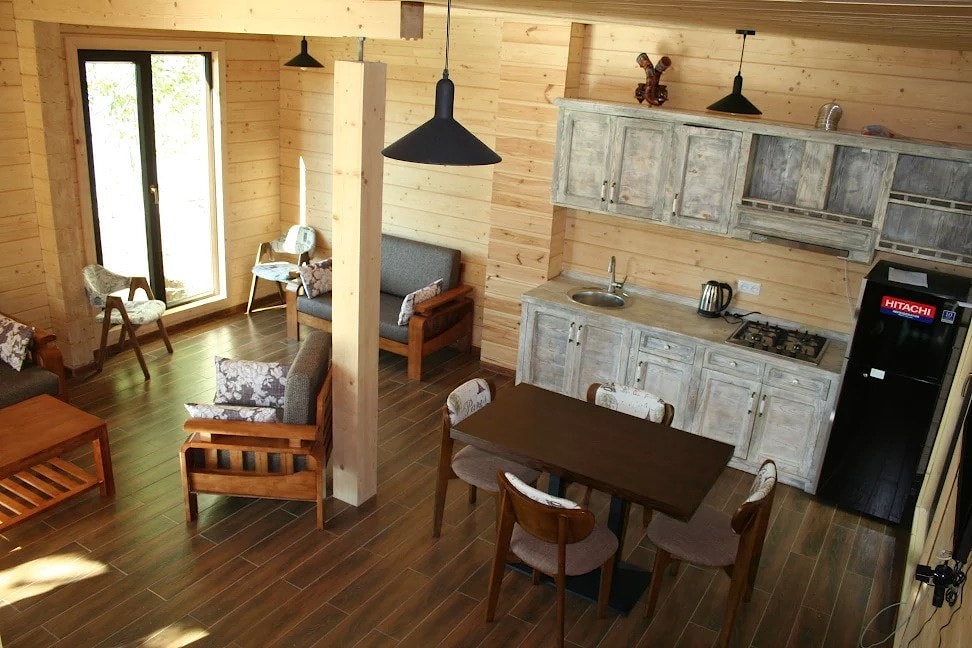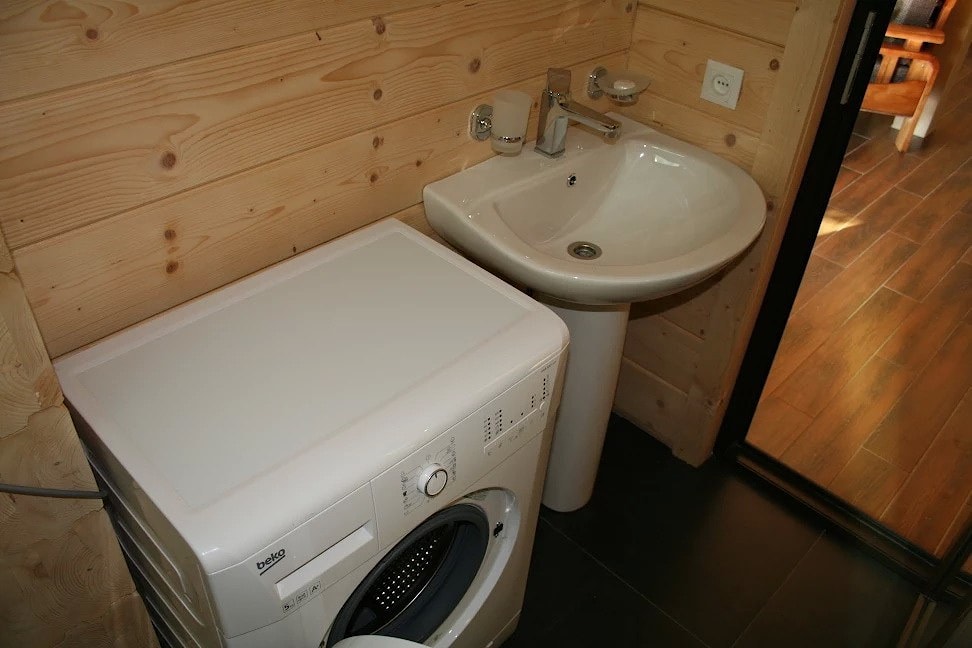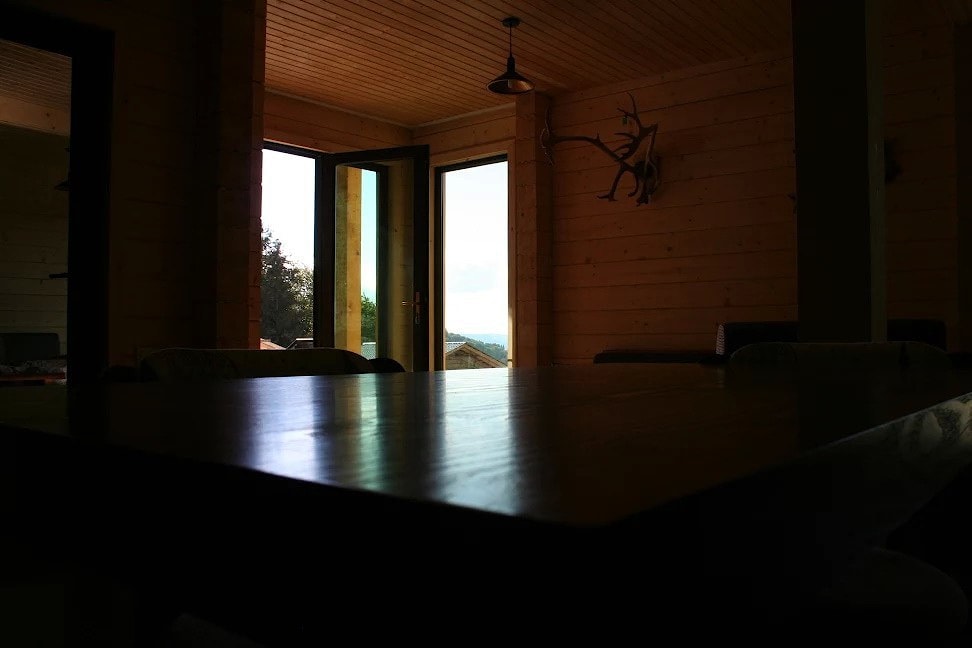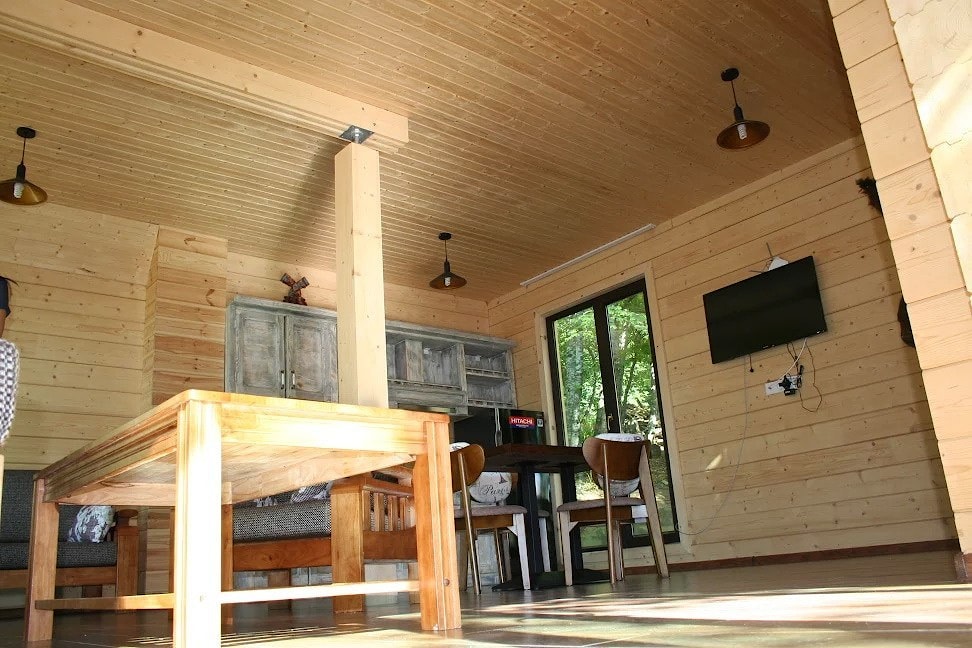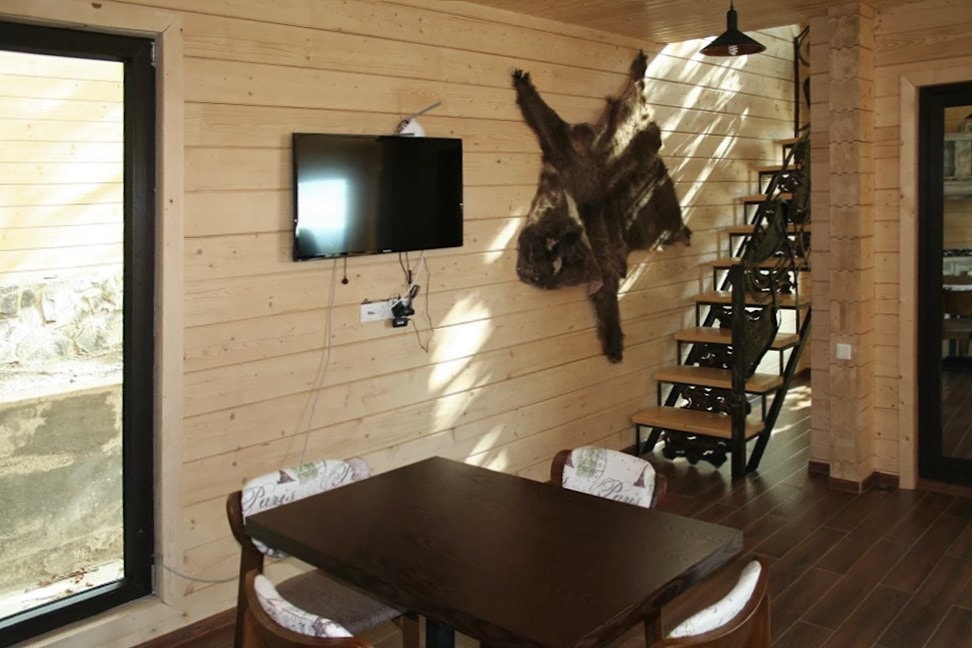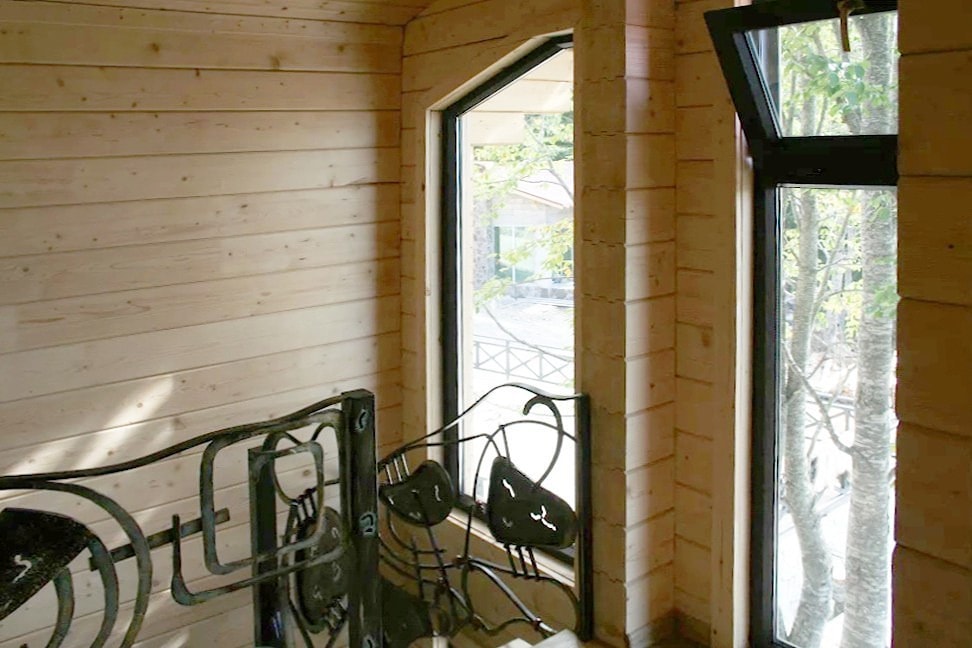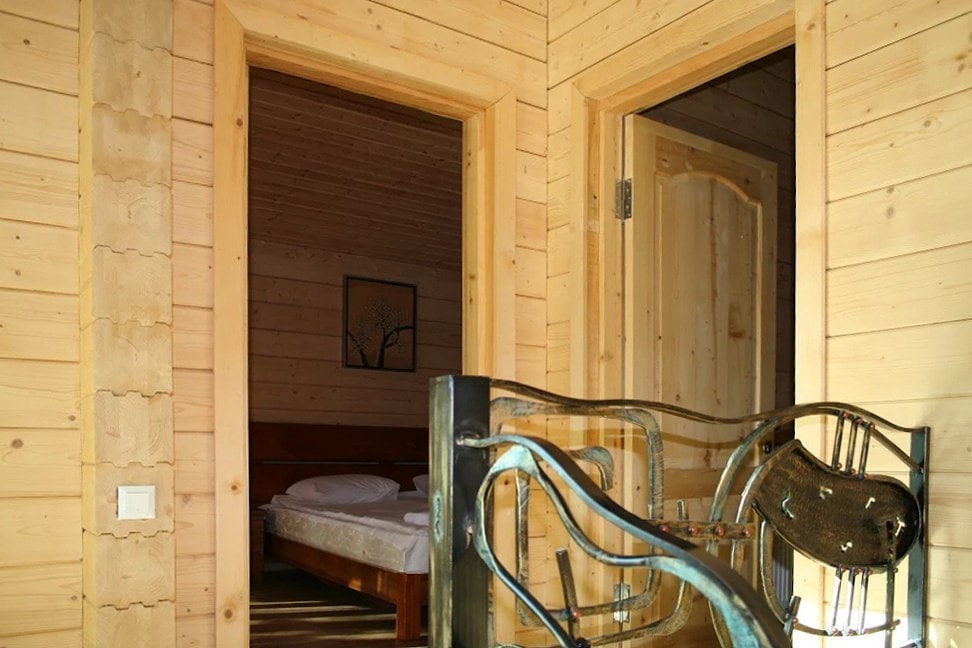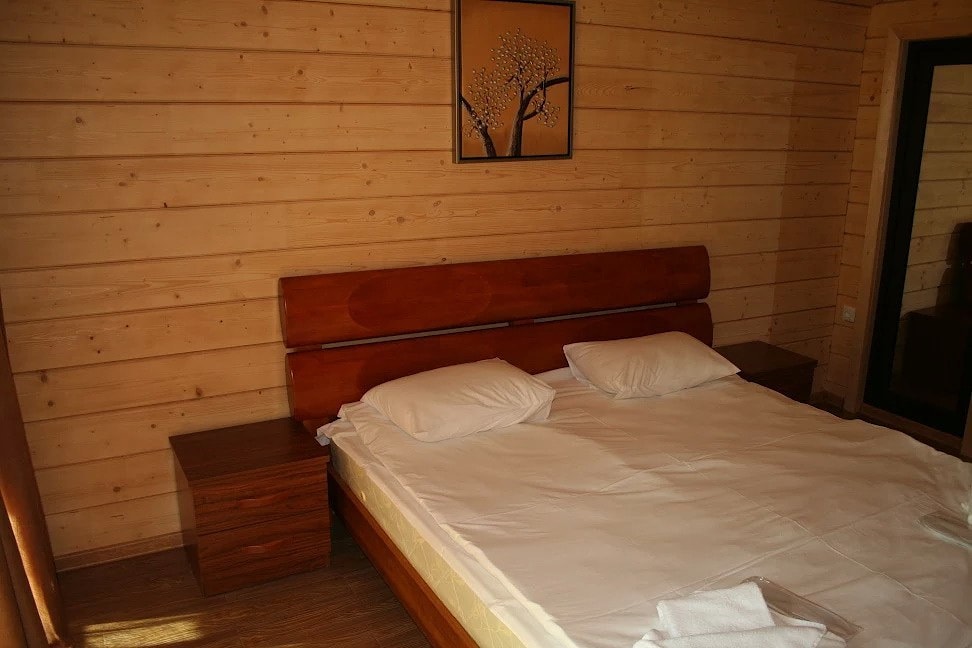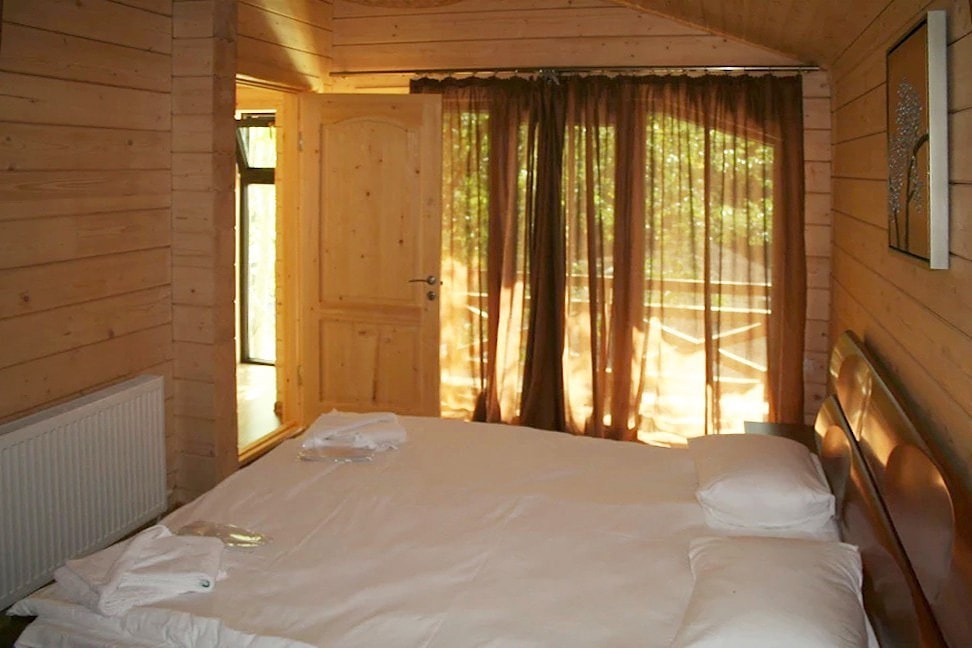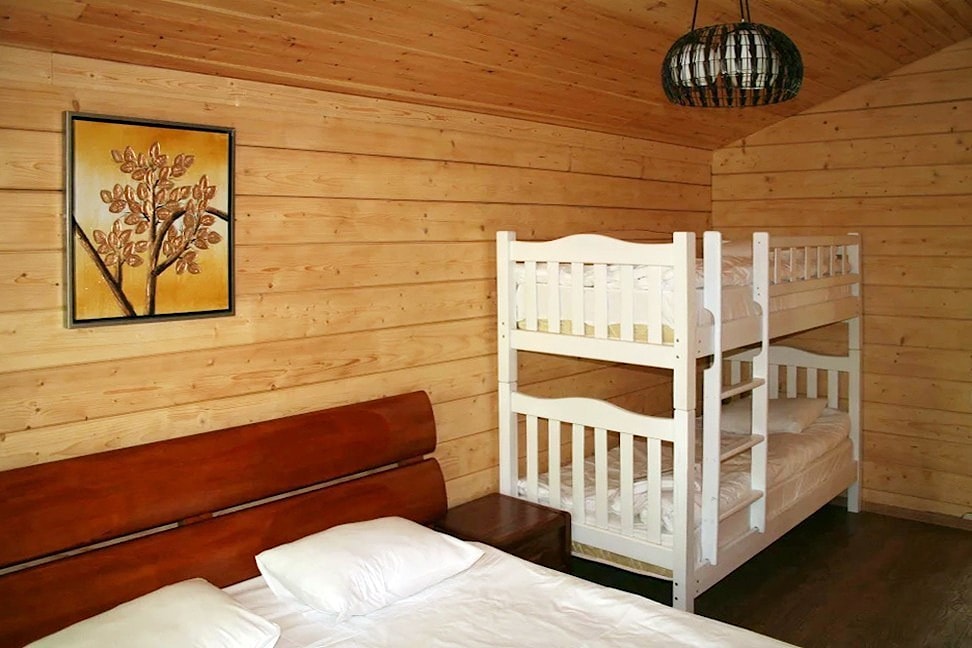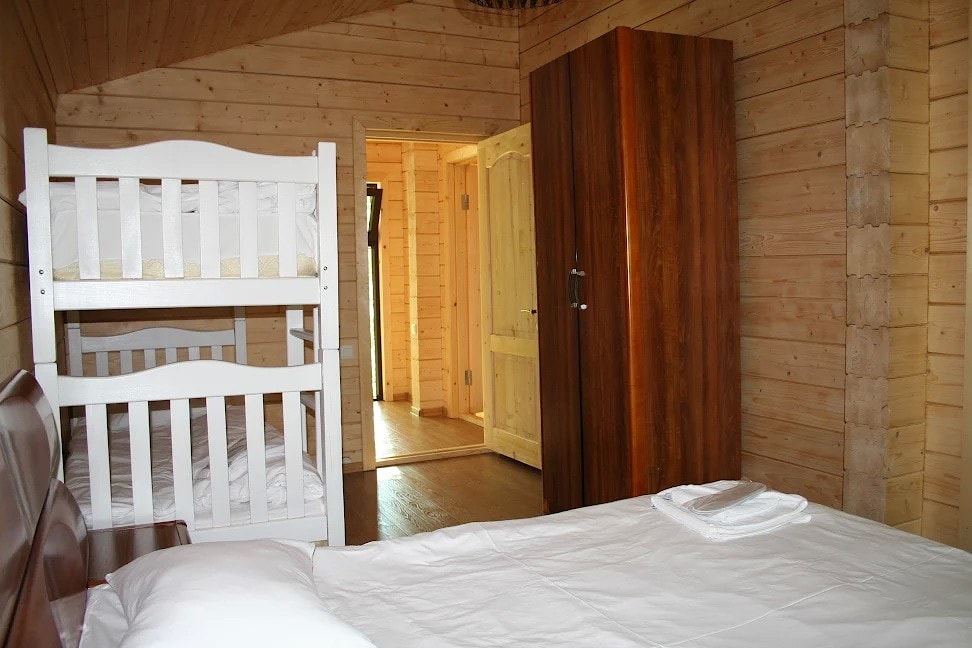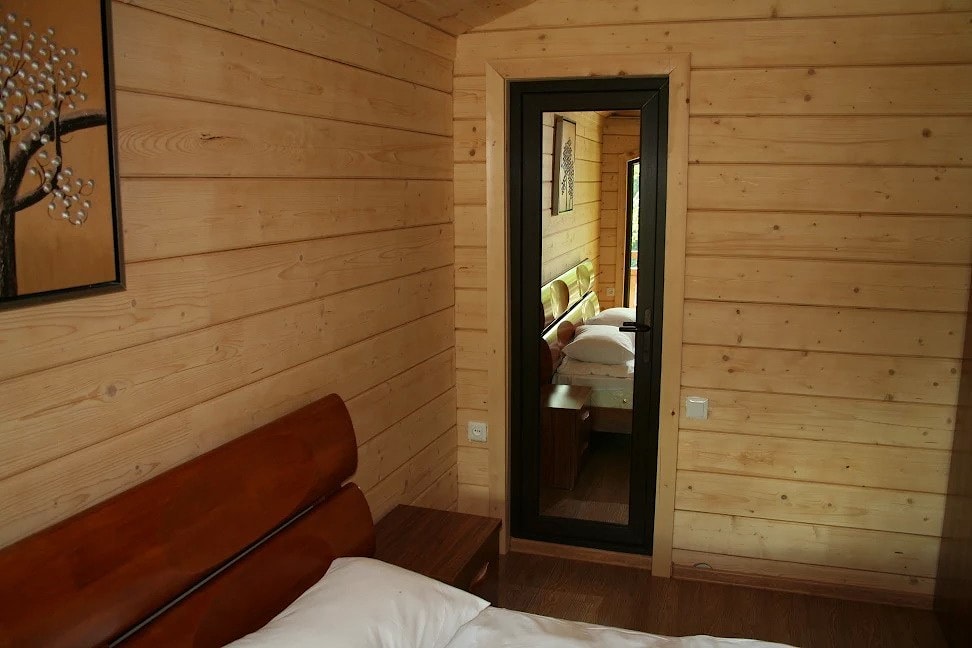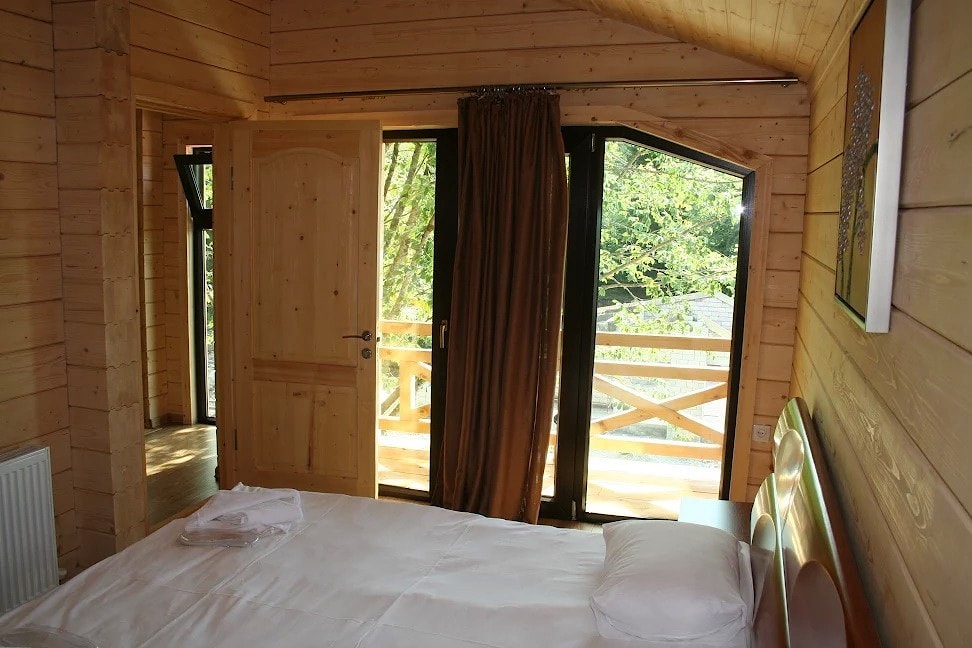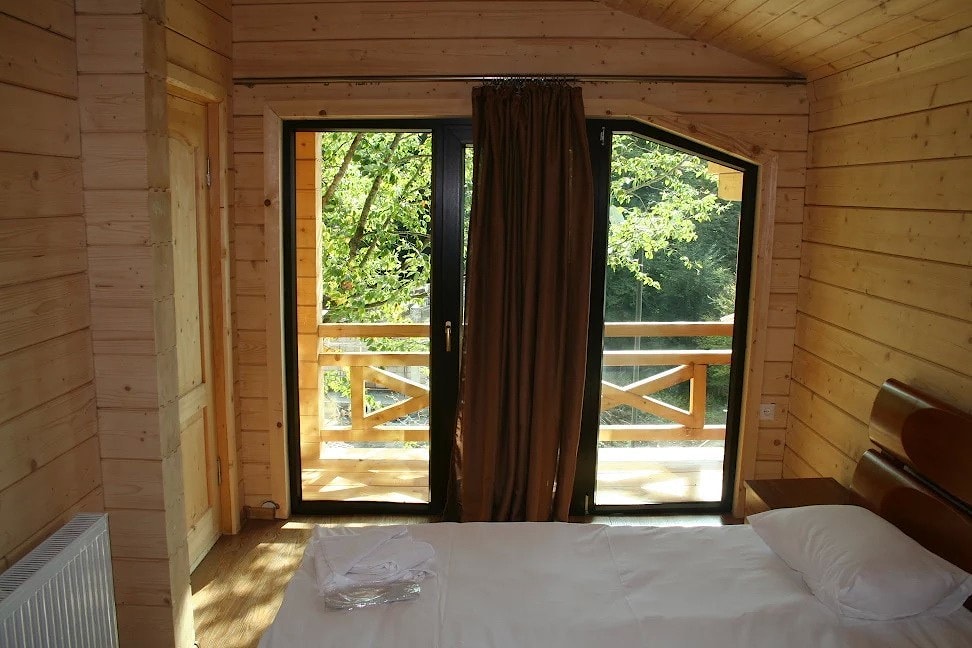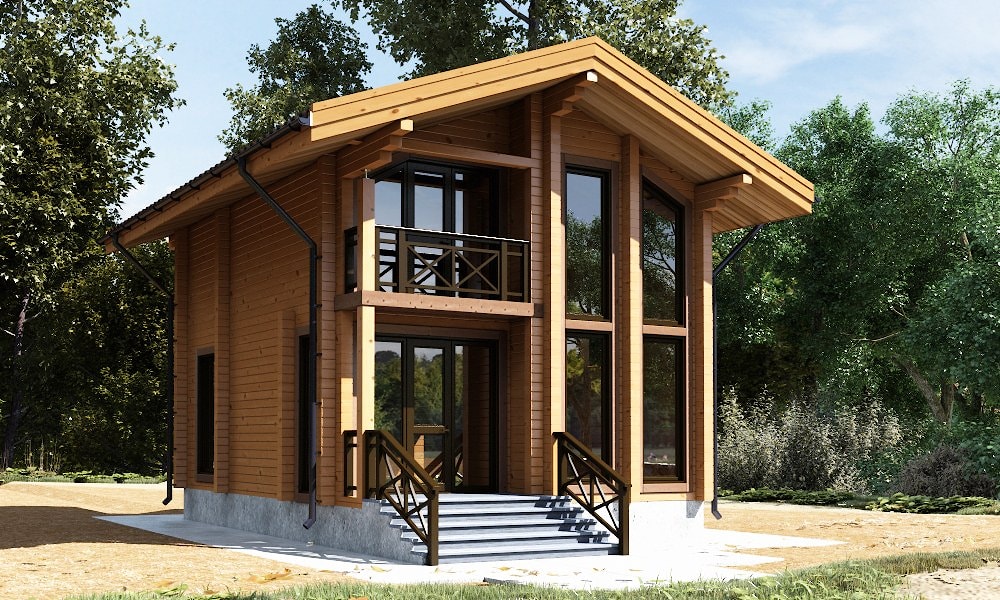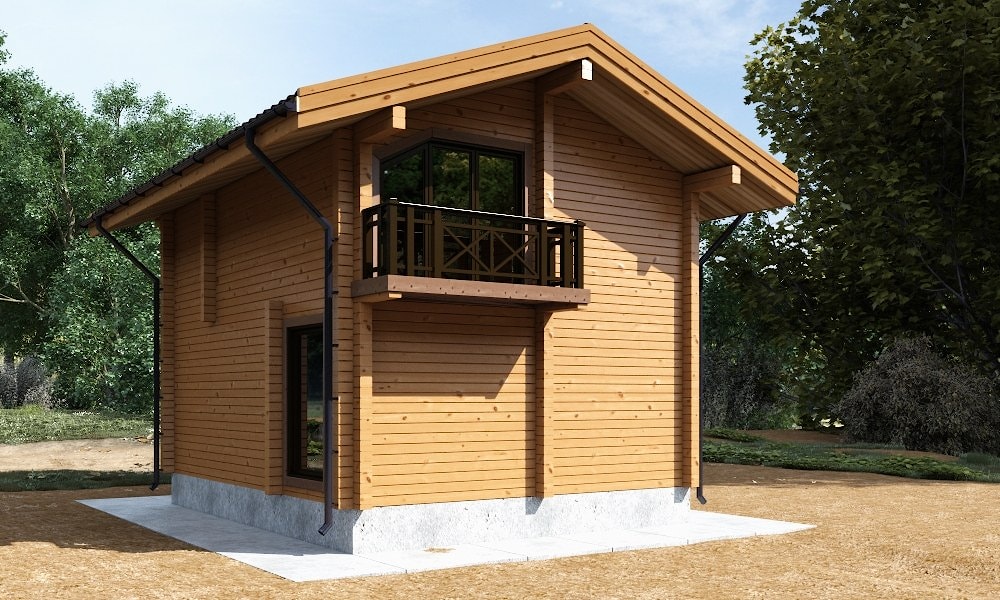 Log House "Till":
The number of rooms
4
Living area
63,8 sq.m.
Total area
84.06 sq.m.
The first floor area
42.24 sq.m.
The second floor area
41.82 sq.m.
Wall kit
41 cubicmeters
Wall kit material,
other variants are acceptable
Profiled bar 180х185mm, glued laminated timber
Price for this wooden house *
Please contact us to find out the price of this wooden house in your region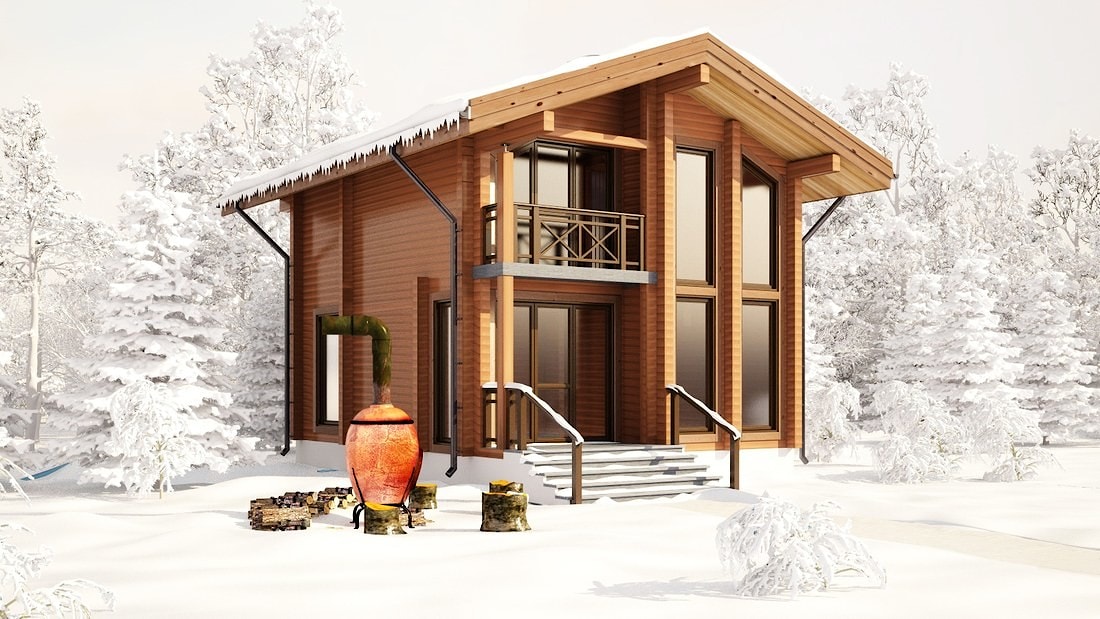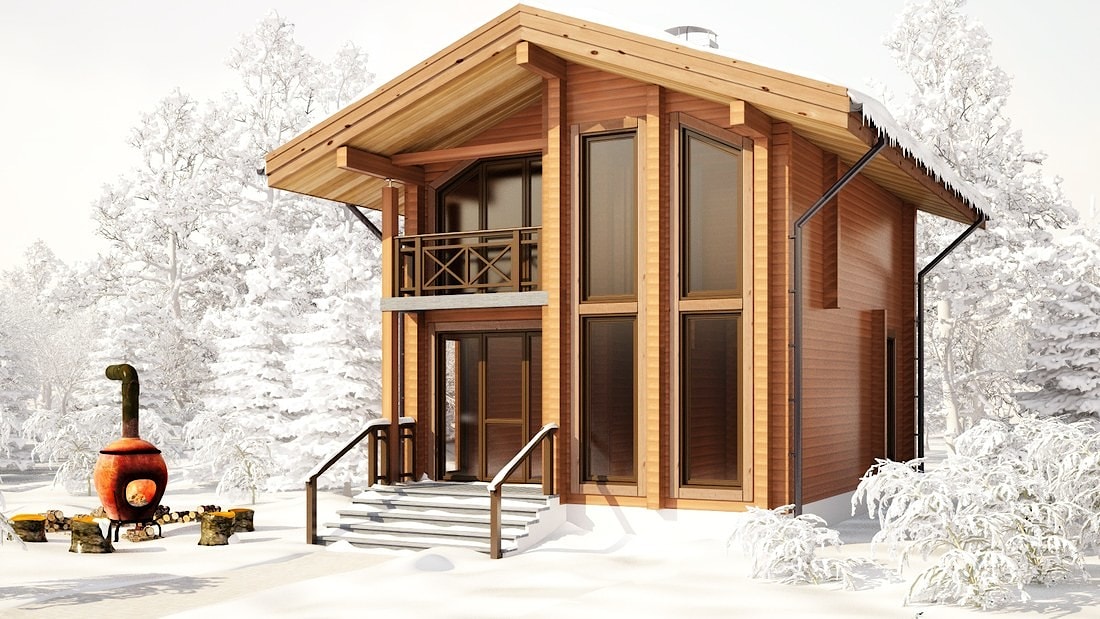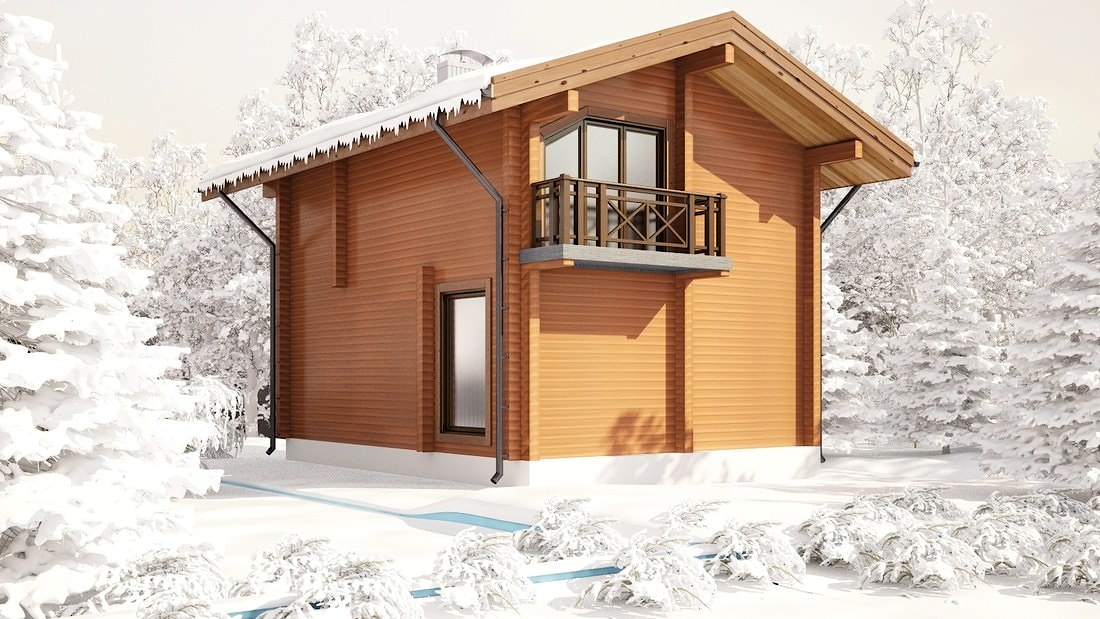 Ground Floor layout: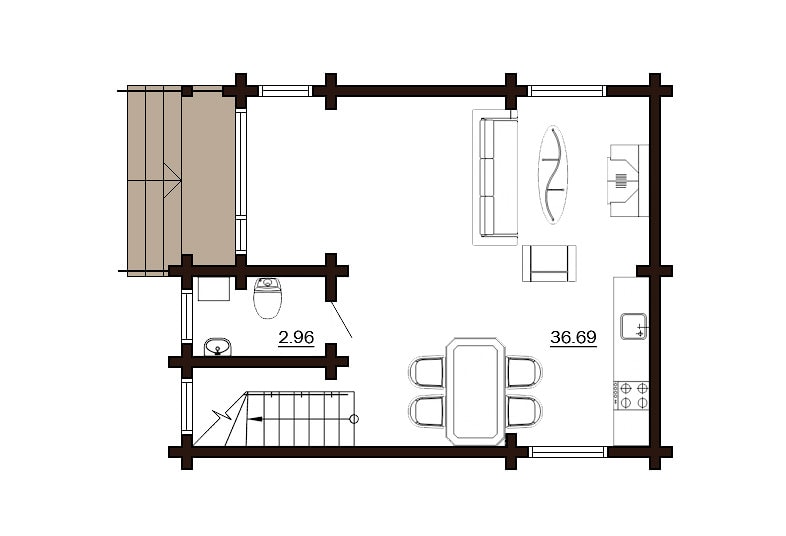 First Floor layout: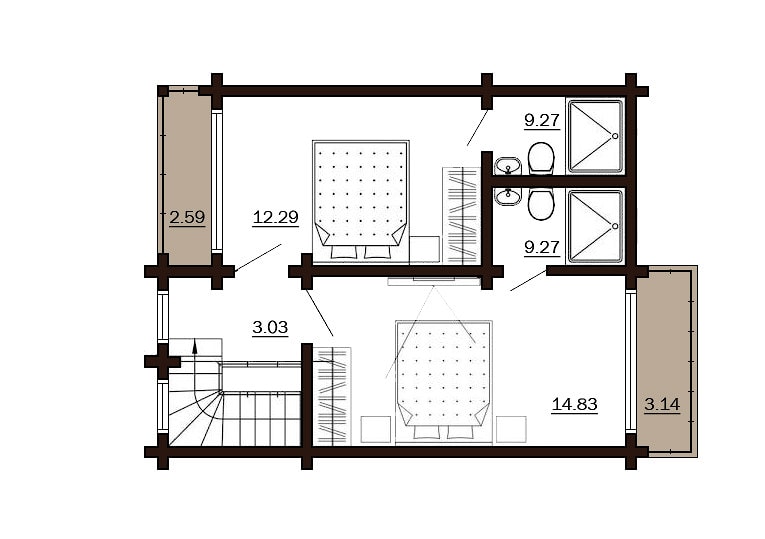 And here are some pictures from the building site:
The first part of instalation process - montage the wooden kit on the concrete foundation
More information about these wooden houses in Georgia you can find
here
Look more: