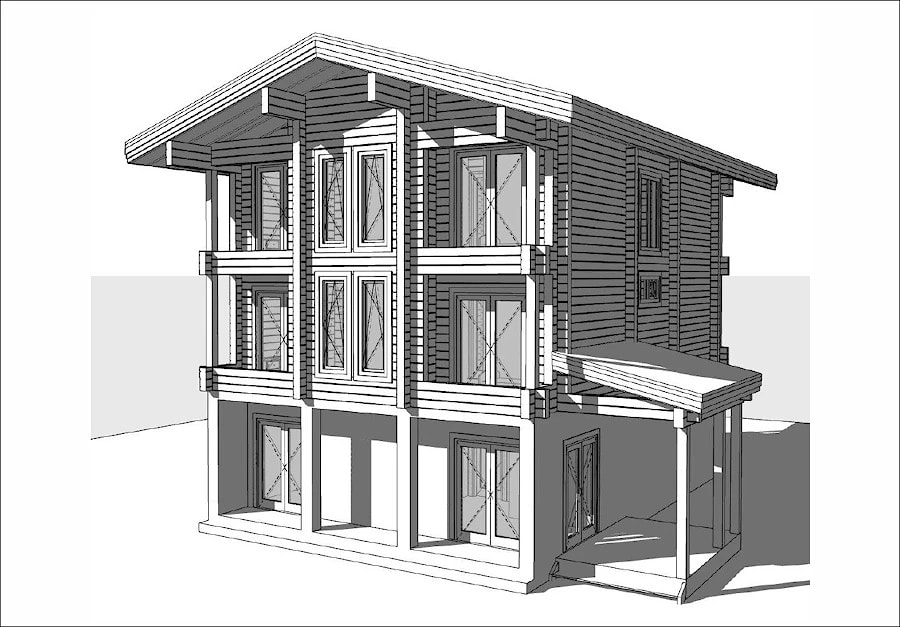 When it comes to creating your dream home, Archiline Wooden Houses from belarus stands out as a leading authority in designing, producing, and constructing exceptional wooden houses from laminated veneer lumber and logs. With a remarkable track record since 2004, Archiline has gained recognition in the construction market of Belarus and Europe for their unwavering commitment to quality and customer satisfaction. Now, they bring their expertise and craftsmanship to Georgia, offering you the opportunity to own a stunning four-story residential wooden hotel that exceeds all expectations.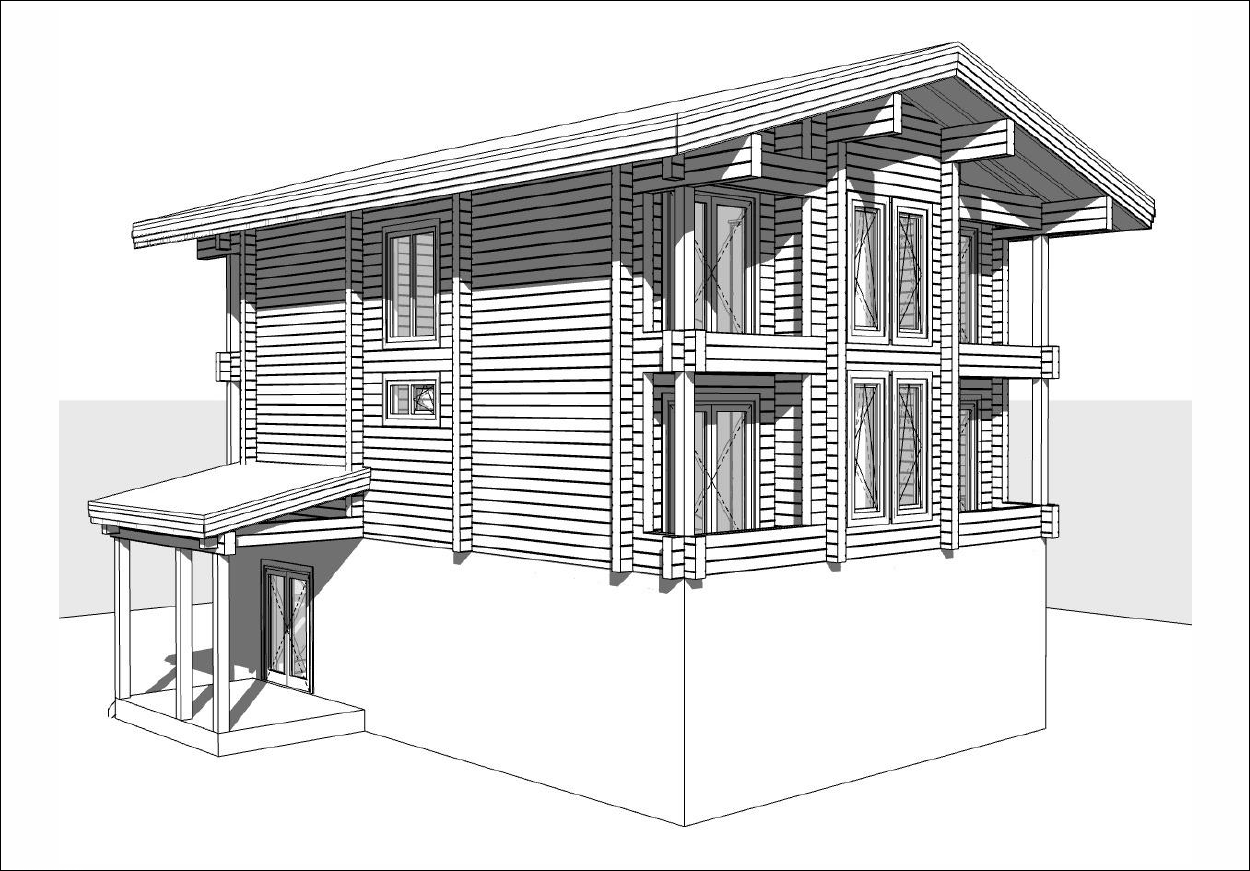 Archiline Wooden Houses is proud to be certified by the European Technical Commission with the prestigious European production certificate ETA 14/0367. This certification ensures that every aspect of the construction process, from design to production and construction, meets the highest European standards of quality and safety. Additionally, Achiline operates in accordance with the internationally recognized FSC (Forest Stewardship Council) certificate, emphasizing their dedication to sustainable and environmentally responsible practices.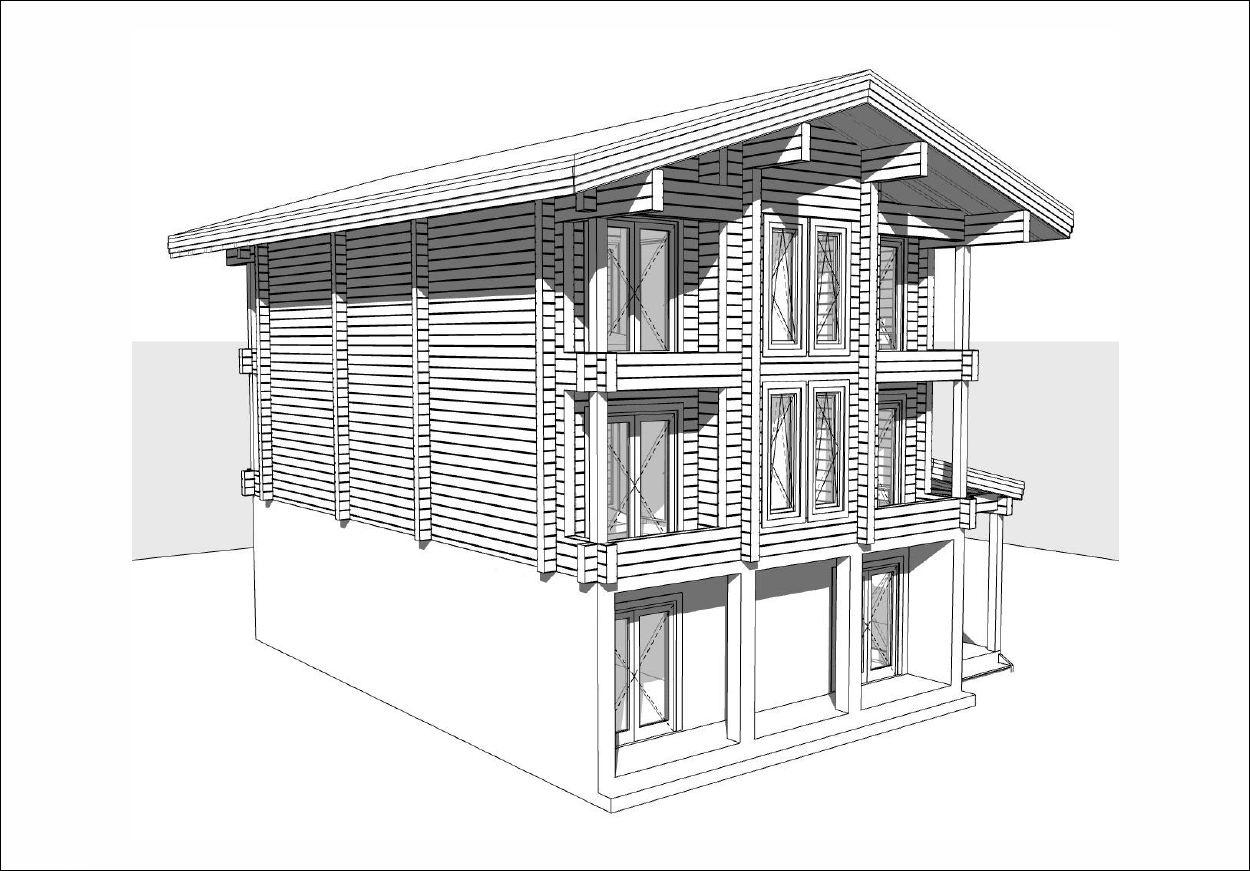 Imagine stepping into a luxurious living space that seamlessly combines modern design with the warmth and natural beauty of wood. This four-story wooden hotel boasts a generous living area of 298 square meters, providing ample space for you and your family to create lifelong memories. With 8 exquisitely designed bedrooms, each offering a sanctuary of comfort and privacy, everyone in your household can find their own personal retreat.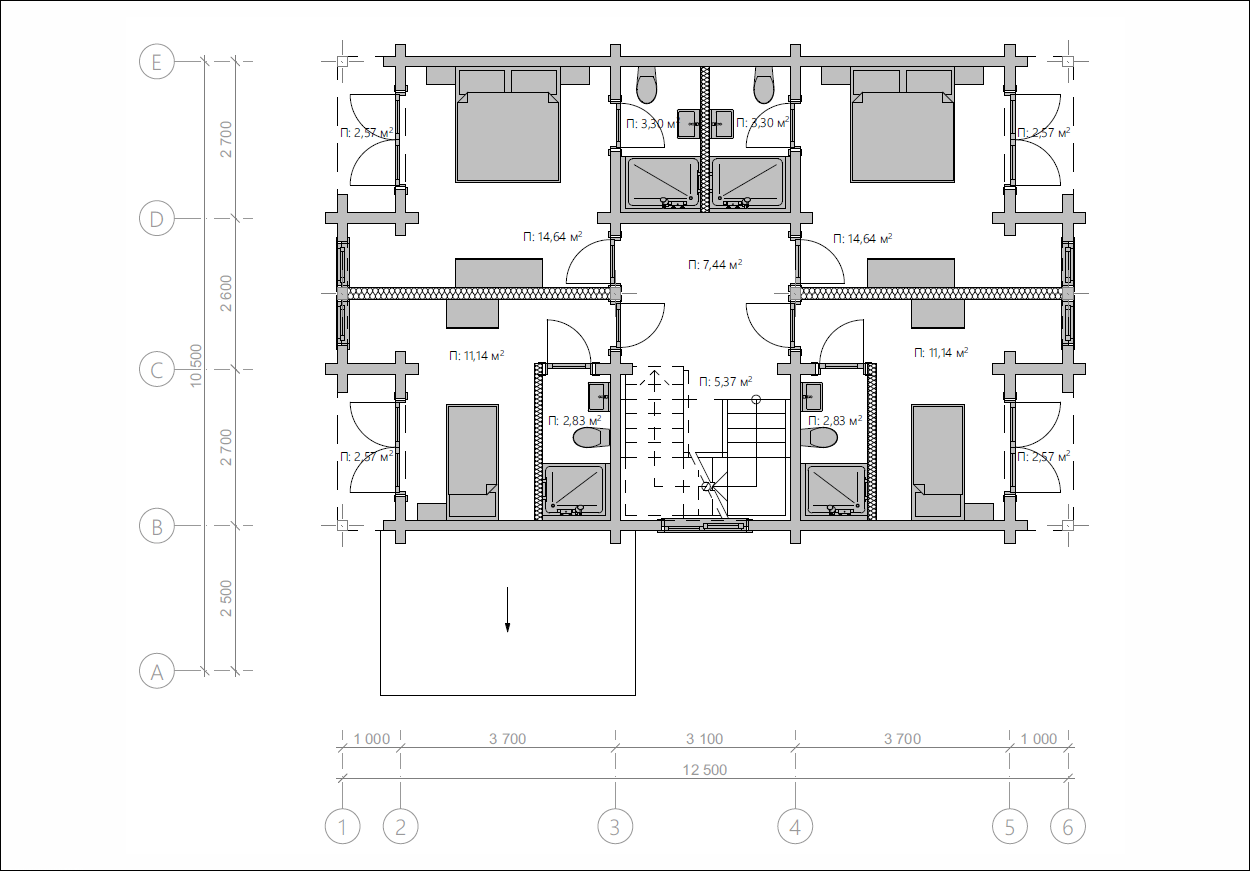 Spanning across all four floors, the premises encompass an impressive area of 326 square meters, ensuring that you have ample space for all your needs and desires. The thoughtfully designed layout maximizes functionality and flow, creating a harmonious living environment. From the spacious living area, ideal for hosting gatherings and creating cherished moments, to the inviting terraces and balconies spanning 27.92 square meters, where you can soak in the breathtaking views of Georgia's natural beauty, every detail has been meticulously crafted for your comfort and enjoyment.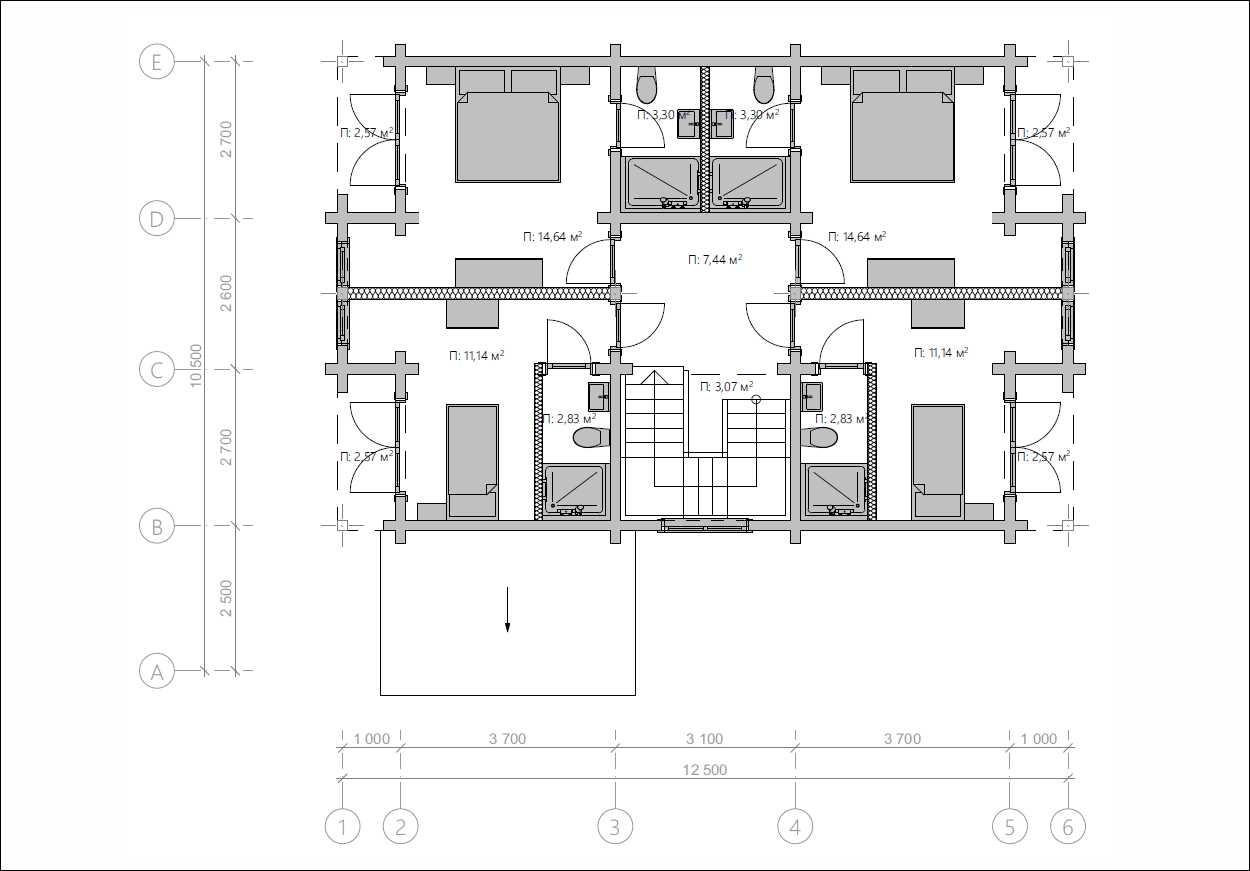 The roof area, measuring 182.62 square meters, is adorned with elegant and durable ceramic tiles, providing both protection from the elements and enhancing the overall aesthetic appeal of your home. The monolithic foundation ensures stability and longevity, giving you peace of mind for years to come.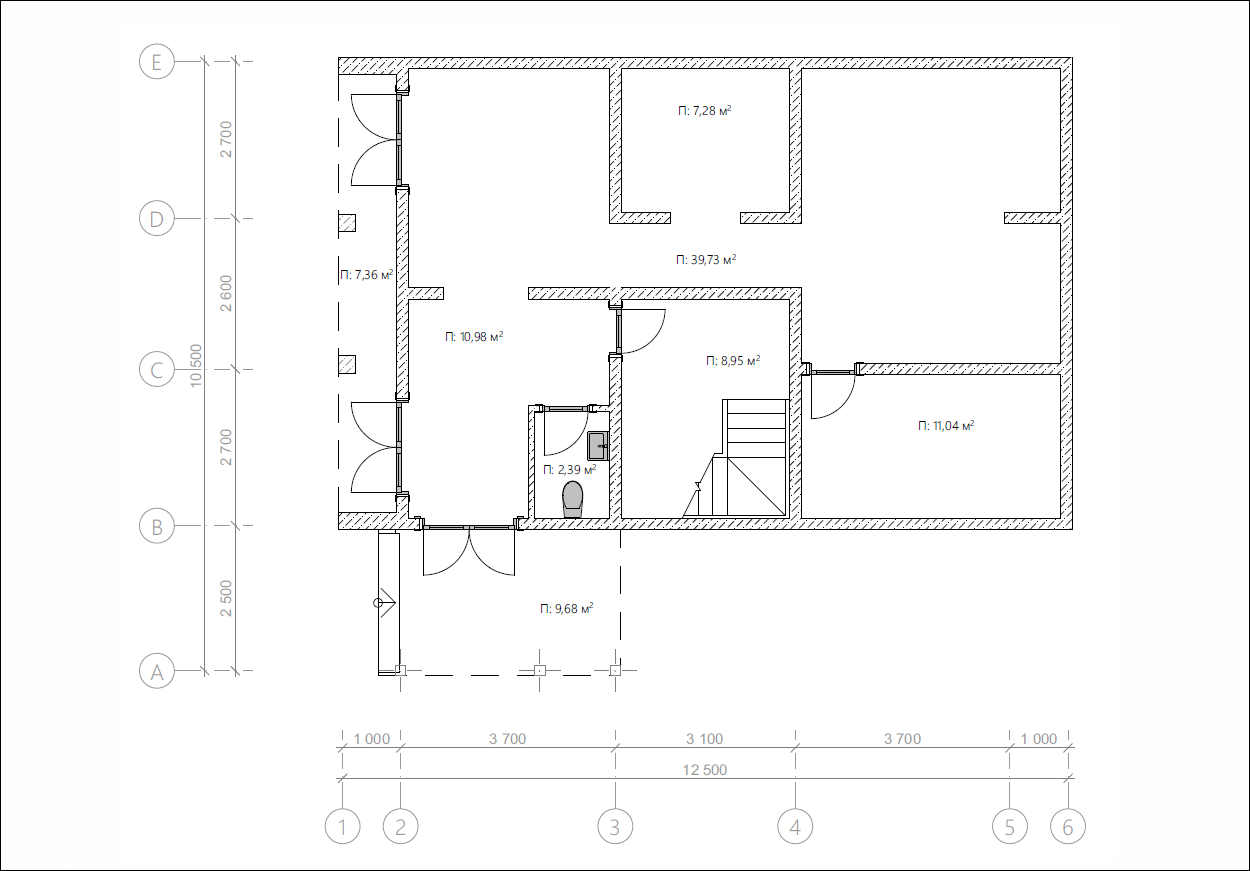 Archiline's commitment to quality extends to the materials used in their construction. The primary wall material is profiled laminated timber, measuring 180x185 mm, which offers exceptional strength and durability while showcasing the natural beauty of wood. The use of wooden windows further enhances the aesthetic appeal, seamlessly connecting the interior with the surrounding environment.
Archiline Wooden Houses prides itself on delivering the optimal combination of price and quality. Their expert craftsmanship, attention to detail, and use of high-quality materials ensure that you receive a home that surpasses your expectations while staying within your budget.
Don't miss the opportunity to own a truly remarkable four-story wooden house from Archiline Wooden Houses. With their expertise, craftsmanship, and commitment to excellence, your dream home in Georgia can become a reality. Contact Archiline today and embark on a journey toward a lifetime of joy, comfort, and unparalleled beauty in your very own wooden masterpiece.